The Scottish Government has been accused of leaving local people "adrift", after the Liberal Democrats released information showing the country's most unreliable ferry routes.
Willie Rennie, the party's communities spokesperson, said ministers "should be compensating people for the mayhem they are causing".
But CalMac chiefs insist their success rate is 96.5% and branded the claims "completely misleading and unfair".
The ferry operator said weather and tidal conditions remain the most likely reason to cancel or delay services.
Analysis of a freedom of information request to CalMac by the Scottish Liberal Democrats revealed the top ten most unreliable ferry routes across Scotland.
The country's busiest route, Gourock to Dunoon, topped the list, with 2,963 services cancelled and 66 arriving late in 2022.
Rennie said: "Communities across Scotland are being left adrift by an SNP-Green government that makes getting from A to B mission impossible.
"These figures show that it's a roll of the dice whether your lifeline service will be late or cancelled.
"This means local people losing business, missing events and struggling to get to critical medical appointments.
"Ministers should be compensating people for the mayhem they are causing, but they are point blank refusing. Instead, the SNP and Greens sit idle while government-owned Fergusons shells out tens of thousands in bonuses to bosses.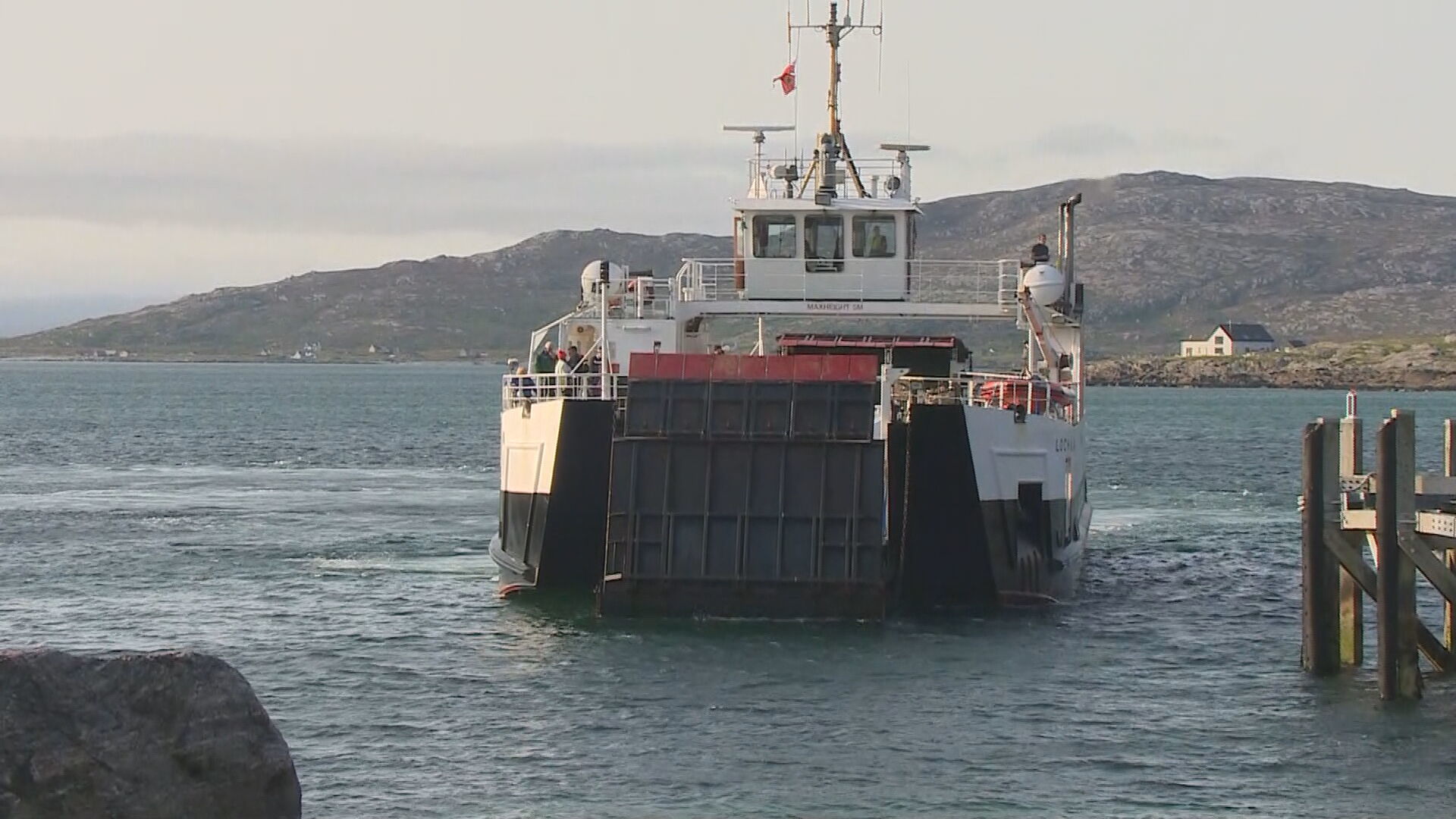 "The Scottish Government must finally invest in the ferry network and put together a long-term strategy for replacing boats which have been in use for decades."
Lib Dems: Ten most unreliable ferry routes
Gourock – Dunoon. 2,963 sailings were cancelled and 66 arrived late.
Ardrossan – Brodick. 873 sailings were cancelled and 997 arrived late.
Largs – Cumbrae Slip. 857 sailings were cancelled and 581 arrived late.
Mallaig – Armdale. 993 sailings were cancelled and 305 arrived late.
Tarbert LF – Portavadie. 717 sailings were cancelled and 523 arrived late.
Colintraive – Rhubodach. 964 sailings were cancelled and 49 arrived late.
Wemyss Bay – Rothesay. 720 sailings were cancelled and 290 arrived late.
Oban – Craignure. 347 sailings were cancelled and 552 arrived late.
Gourock – Kilcreggan. 807 sailings were cancelled and 29 arrived late.
Fionnphort – Iona. 526 sailings were cancelled and 242 arrived late.
CalMac said the press release issued by the Lib Dems takes no account of sailings that were cancelled to ensure the safety of passengers and crews during periods of bad weather.
Robert Morrison, CalMac operations director, said: "These claims are completely misleading and are unfair on our hardworking staff.
"We have operated 199,768 out of 206,951 scheduled sailings since January 2022, a success rate of 96.5%, which shows that our service is reliable.
"We operate in difficult waters and poor weather and tidal conditions remain the most likely reasons a ferry will be delayed or cancelled.
"Providing lifeline services to communities is our top priority and while this year has been particularly challenging, we are investing record sums of more than £43m to maintain the fleet in 2023."
A Transport Scotland spokesperson said: "The most recently compiled comprehensive statistics show that in 2022 of the 171,403 scheduled sailings across the CHFS network 11,301 (6.6%) were cancelled.
"Of these, 1,830 (1.1%) were cancelled due to technical issues.
"The Scottish Government has invested more than £2bn in our ferry services since 2007 and we have outlined plans to invest around £700m in a five year plan to improve ferry infrastructure.
"Since May 2021, we have bought and deployed an additional vessel in MV Loch Frisa, chartered the MV Arrow and MV Alfred, commissioned two new vessels for Islay, progressed investment in essential harbour infrastructure, and now we are delivering a further two new Islay-class vessels."