The King and Queen have unveiled a plaque at Holyrood Palace, marking the Jubilee Gates which were installed last year as a gift to the late Queen Elizabeth II.
The royal couple met members of the High Constables of Holyroodhouse, a ceremonial bodyguard organisation who commissioned the gates to mark the late Queen's platinum jubilee.
It took place on the second day of the couple's first post-coronation visit to Scotland.
Later they will host a garden party, a traditional part of Holyrood Week.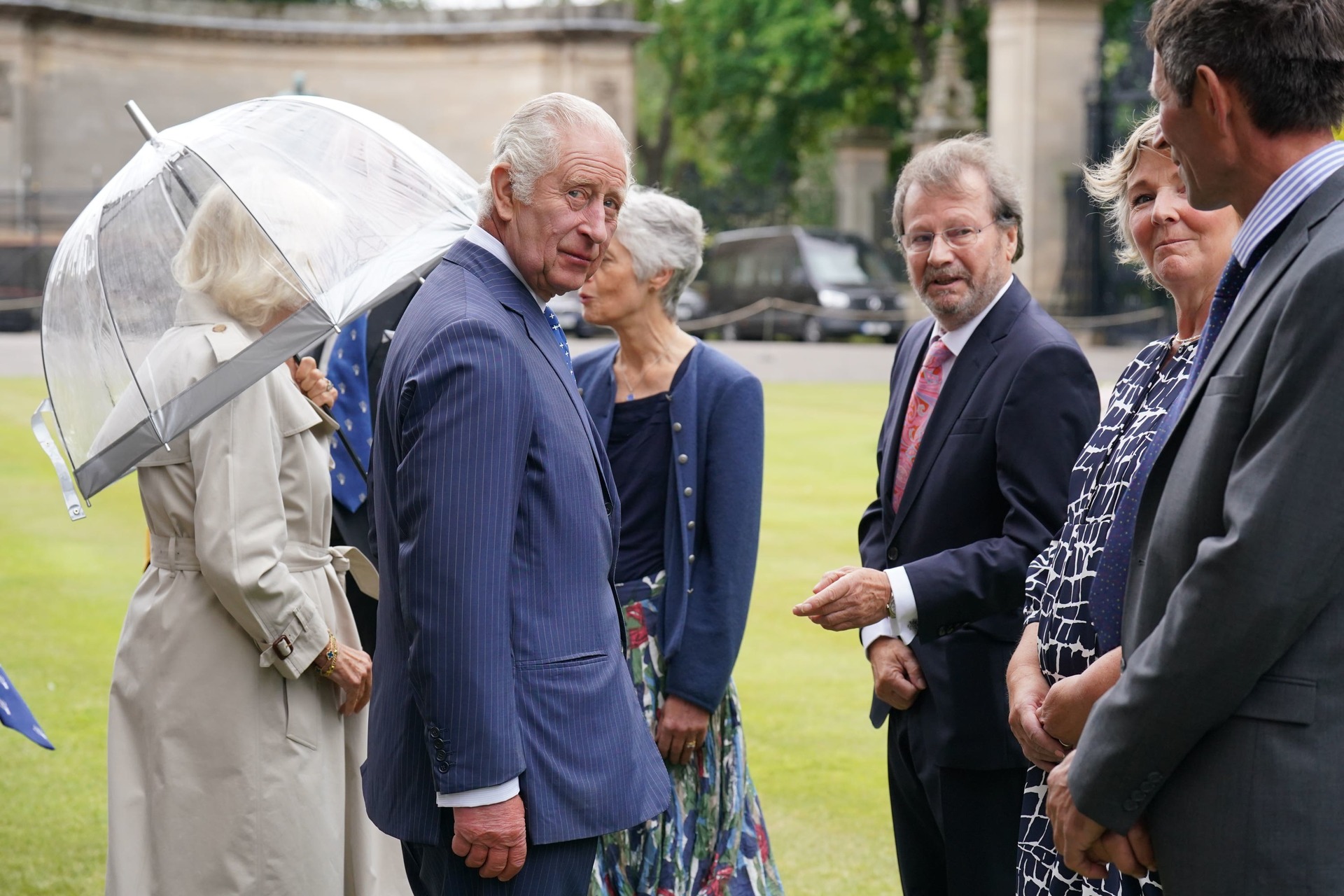 The King and Queen met nine representatives from the High Constables on Tuesday morning, thanking them for their work.
Charles was also presented with a book of historic photographs, which he said he would look at "immediately".
Roderick Urquhart, the organisation's moderator, said they were "thrilled" with the gates, which will provide easier access to the area around Holyrood Abbey.
Mr Urquhart told the PA news agency: "We wanted to gift the late Queen something memorable for her platinum jubilee.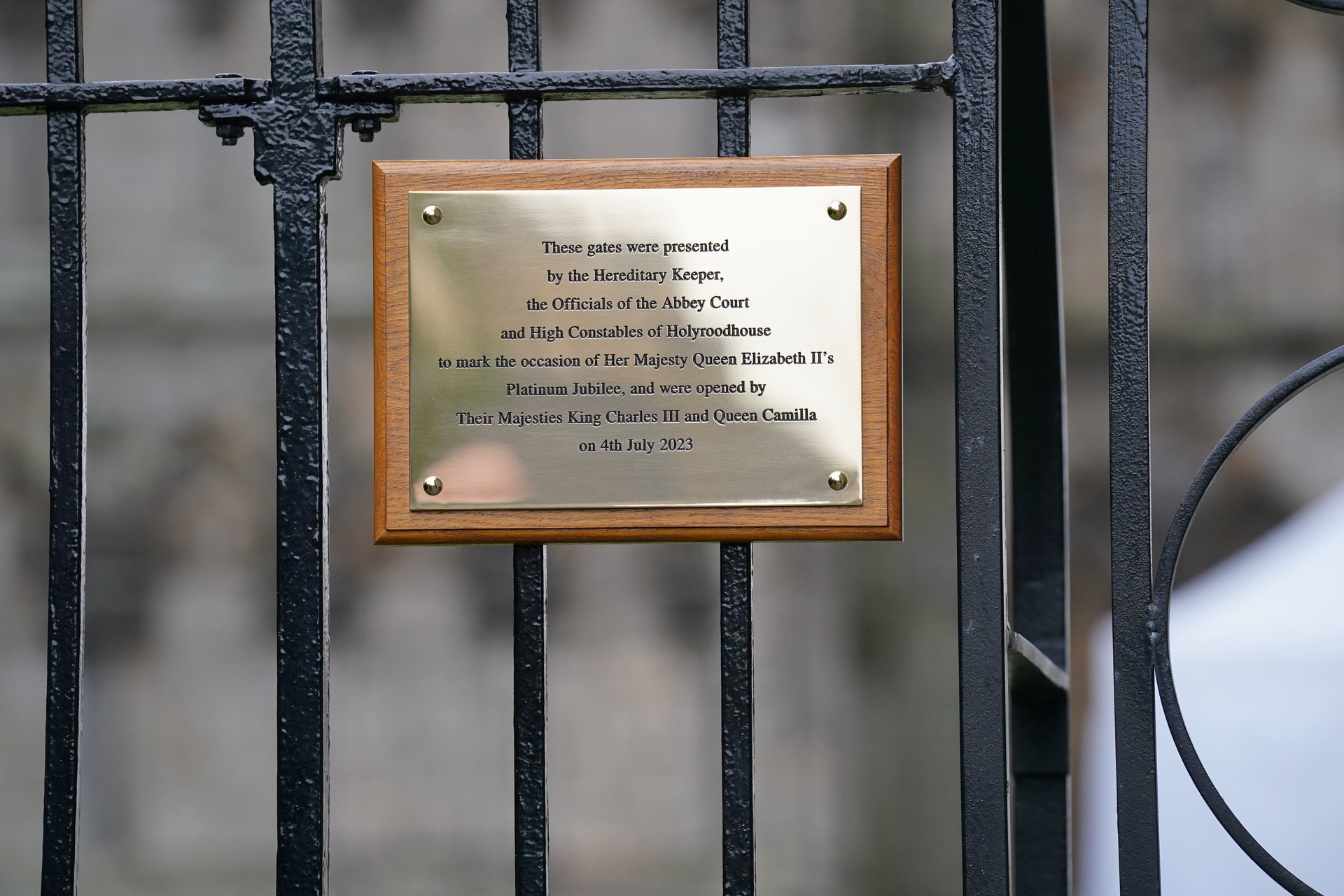 "And we came across this excellent idea because we knew there was a wish for bigger, newer gates.
"And it's just been a perfect answer.
"With the approval of the Lord Lyon, the crests of the various different countries were put at the top."
The iron gates were created by Fife blacksmith Mihai Cocris and they contain heraldic symbols from the four nations of the UK, as well as the High Constables' symbol of a crowned stag.
The smith said it was "amazing" to see the King and Queen's reaction to the gates, saying he wanted them to symbolise bringing "everybody together".
Previously, a railing stretched across the site where the Jubilee Gates now sit.
It means gardeners are now able to access the grounds around the abbey more easily.
Money for the gates was raised by the High Constables, whose organisation dates back to the 16th Century, and the design was approved by the late Queen.
On Monday, the King participated in the Ceremony of the Keys on the palace forecourt where he was presented with the keys to the city of Edinburgh.
On Thursday, Charles and Camilla will visit the Great Tapestry of Scotland to view a newly-stitched panel dedicated to the couple.
On Wednesday, the King will be presented with the Honours of Scotland – the nation's crown jewels – at a special ceremony of thanksgiving at St Giles' Cathedral.
The service will feature centuries-old aspects of Scottish royal tradition along with new additions such as music written specially for the occasion.
Before the service there will be a Royal Procession and a People's Procession along the Royal Mile involving around 100 people.
The Stone of Destiny is also expected to play a part in Wednesday's ceremony and there will also be a fly-past by the Red Arrows following the event.