The King and Queen are to view a tapestry telling the story of Scotland, including a new panel commemorating their visit and the coronation.
They will tour The Great Tapestry of Scotland visitor centre in Galashiels, in the Scottish Borders, on Thursday to mark 10 years since the tapestry was completed and first went on display to the public.
Charles and Camilla will also meet author Alexander McCall Smith, who conceived the idea of the tapestry, artist Andrew Crummy who designed it and Alistair Moffat, a historian who decided which episodes in Scottish history would feature in it.
The tapestry charts 420 million years of Scotland's history, heritage, innovations and culture through 160 panels.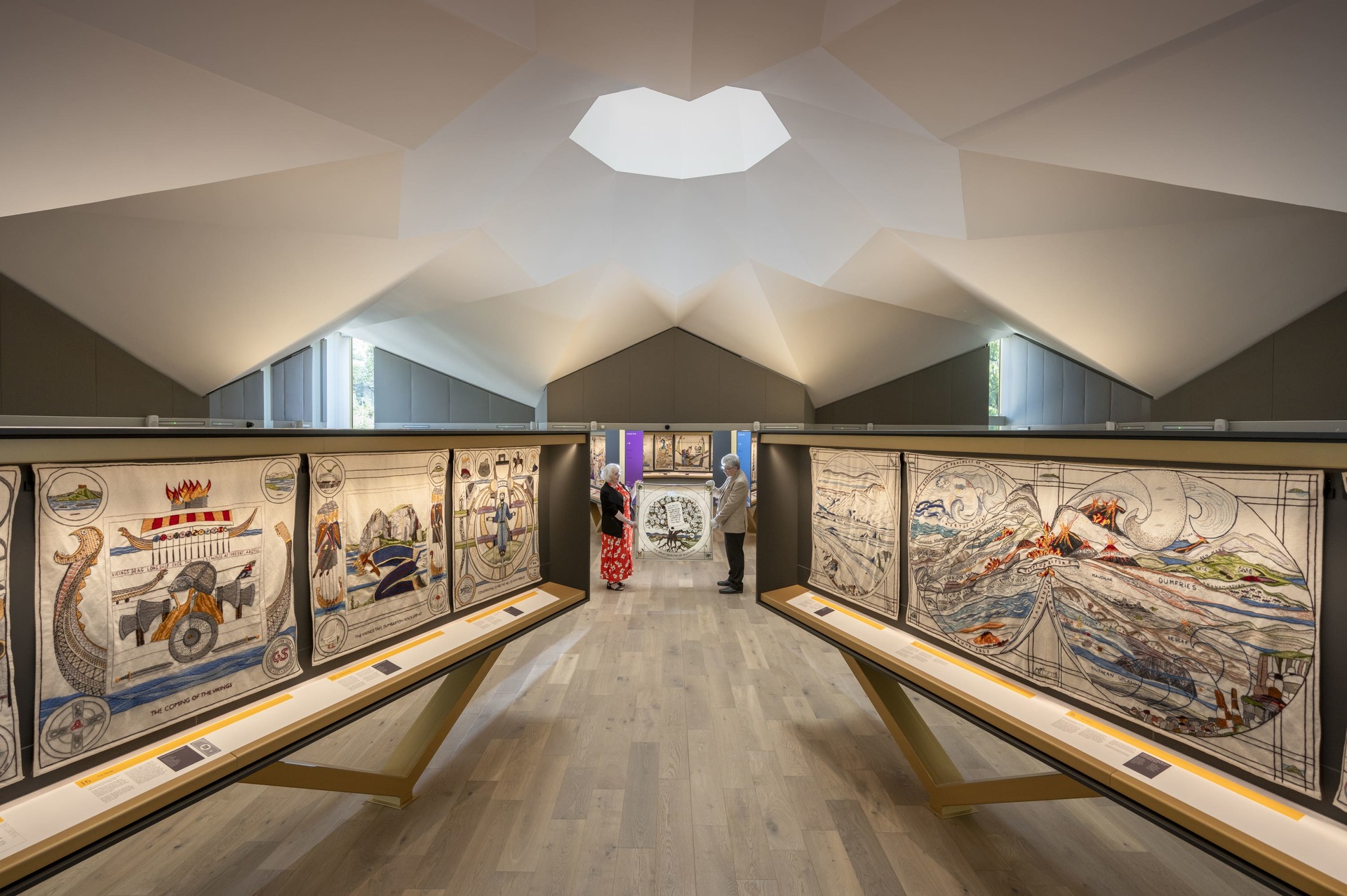 Hand-stitched by 1,000 stitchers from communities across Scotland, the project took more than two years to complete and the finished tapestry toured the country in 2013 and 2014.
It is now housed at the visitor centre, which opened in August 2021.
The King and Queen will hear about the history of the work from people who helped stitch it and those involved in the visitor centre, and will meet stitcher co-ordinator Dorie Wilkie and centre director Sandy Maxwell-Forbes.
Before their departure, a new panel specially designed to commemorate the visit and the coronation will be unveiled.
Reflecting Camilla's particular appreciation for embroidery, she will be invited to add the final stitch to the panel and Charles will sign the visitors' book.
Speaking ahead of the royal visit, Mr Maxwell-Forbes said: "This marks a significant moment in the tapestry's extraordinary success story and, as the home of the people's story of Scotland, we wanted to commemorate this by revealing a new tapestry panel dedicated to our recently crowned King and Queen.
"This will build on the tapestry's intricately detailed panels already dedicated to telling Scotland's royal history."
Later in the day, Charles and Camilla will privately tour the Lochcarron of Scotland weaving mill in Selkirk, where they will see the dyehouse, warping, weaving and production shed.
They will visit the warehouse, where Lochcarron houses more than 500 tartans, and will meet some of the highly skilled darners and the new trainee.
The royal couple will also view banners created by local school children in a community collaboration programme, and will pass the tartan wall, portraying the historical flags associated with Selkirk and Galashiels.
Charles and Camilla will also visit the marketplace in Selkirk where an array of local produce will be on show.
They will view a performance of Casting Of The Colours, which originates from the Selkirk Common Riding, with music from the Selkirk Silver Band.
More than 400 riders take part in the Selkirk Common Riding, a celebration of the history and traditions of the Royal and Ancient Burgh.
The event is held on the second Friday after the first Monday in June, when the town's boundaries or "marches" are ridden, while the Casting Of The Colours acts as a poignant reminder of the Battle of Flodden in 1513.Show less