Coastguard teams were kept busy throughout the weekend as warm weather swept across Scotland.
The volunteer crew of Oban RNLI rescued nine people and a dog in three separate incidents throughout Sunday and into the early hours of Monday.
The Bernese mountain dog was part of a party whose yacht had run aground in the Tinkers Hole anchorage at the south-western tip of the Ross of Mull.
Meanwhile, the Ardrossan Coastguard Rescue Team responded to eight emergencies throughout the whole weekend, which included missing person searches, reports of people in difficulty in the water, youths tombstoning, injured people along the coast, and people being blown out to sea on inflatables.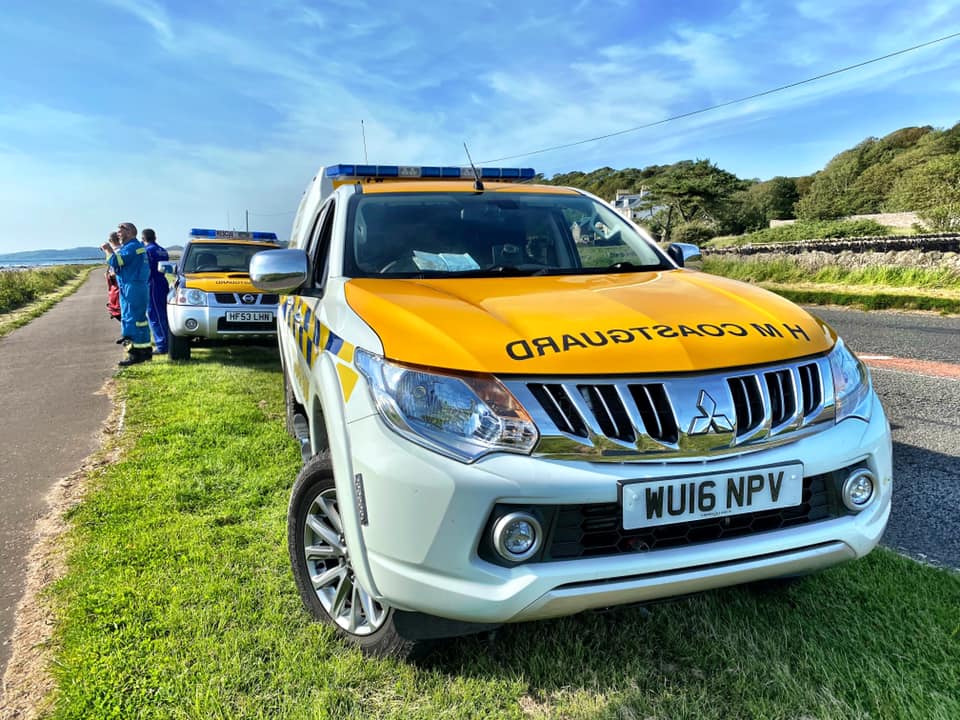 A spokesperson for the Ardrossan rescue team said "while accidents happen", there remains an ongoing challenge of people heading out to sea in inflatables with limited experience and no safety equipment.
They said a strong offshore wind on Sunday pushed several inflatable kayaks out to sea, which required to be rescued by colleagues from RNLI Troon Lifeboat.
The spokesperson said: "Inflatable kayaks can be good fun if used correctly, however we would always advise against using inflatable kayaks, paddle boards or similar at the coast when there's an offshore wind.
"It can be very deceiving, and without realising you end up a significant distance away from the shoreline and unable to paddle back against the wind and the tide.
"It's also essential that the necessary safety equipment is used as well, should the worst happen.
"At the very least we would advise kayakers to wear a personal flotation device or life jacket and have a means of calling for help."
Over the course of the weekend, the Coastguard distributed safety information to a number of casualties.
The spokesperson added: "We strongly believe that prevention is better than cure."
In a coastal, beach or cliff emergency dial 999 and ask for the Coastguard.
For more information and safety tips, click here.