The Princess of Wales has met with Royal Navy sailors from HMS Glasgow at Windsor Castle.
Kate – appointed as sponsor of the vessel – was presented with a challenge coin featuring the ship's crest.
The state of the art Type 26 frigate is currently under construction at BAE systems' shipyard in Govan.
To date, 15 sailors have joined the vessel, the first contingent of the eventual complement of 161 Royal Navy personnel.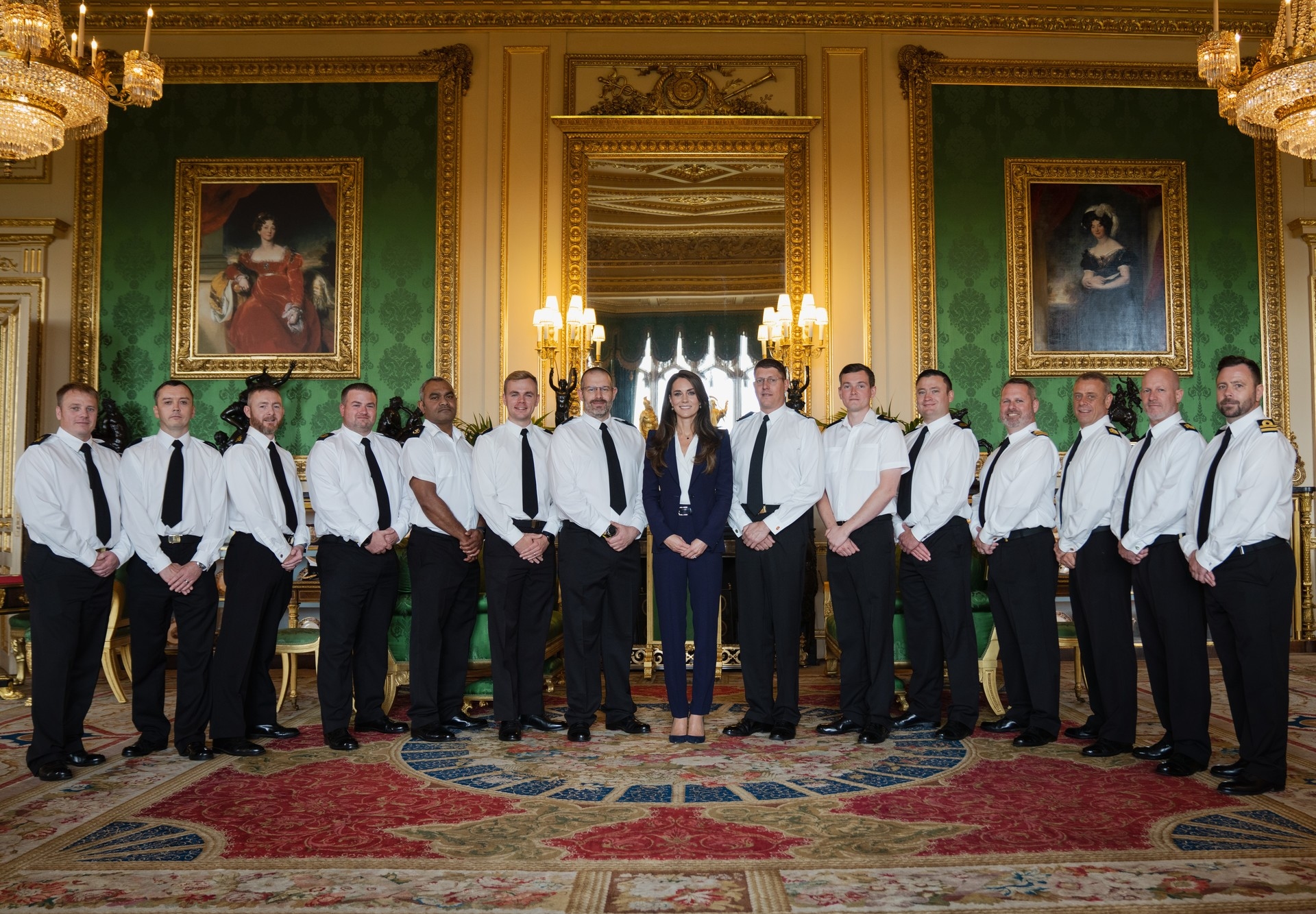 Darran Sullivan, the ship's executive warrant officer, explained the sponsorship signals an "enduring connection" between the ship's crew and the Princess of Wales.
"It was a huge honour to be invited to Windsor Castle and to meet Her Royal Highness The Princess of Wales," he said.
"The appointment of sponsor signals an enduring connection between the ship's crew and Her Royal Highness.
"It is clear from meeting her that she has a real interest in HMS Glasgow and in the lives of those who will serve onboard."
Petty Officer Colin Chalmers added: "It was amazing meeting The Princess of Wales, particularly as there was such a small group of us in attendance.
"The moment she walked into the room her enthusiasm and genuine interest in us really shone through and put us immediately at ease."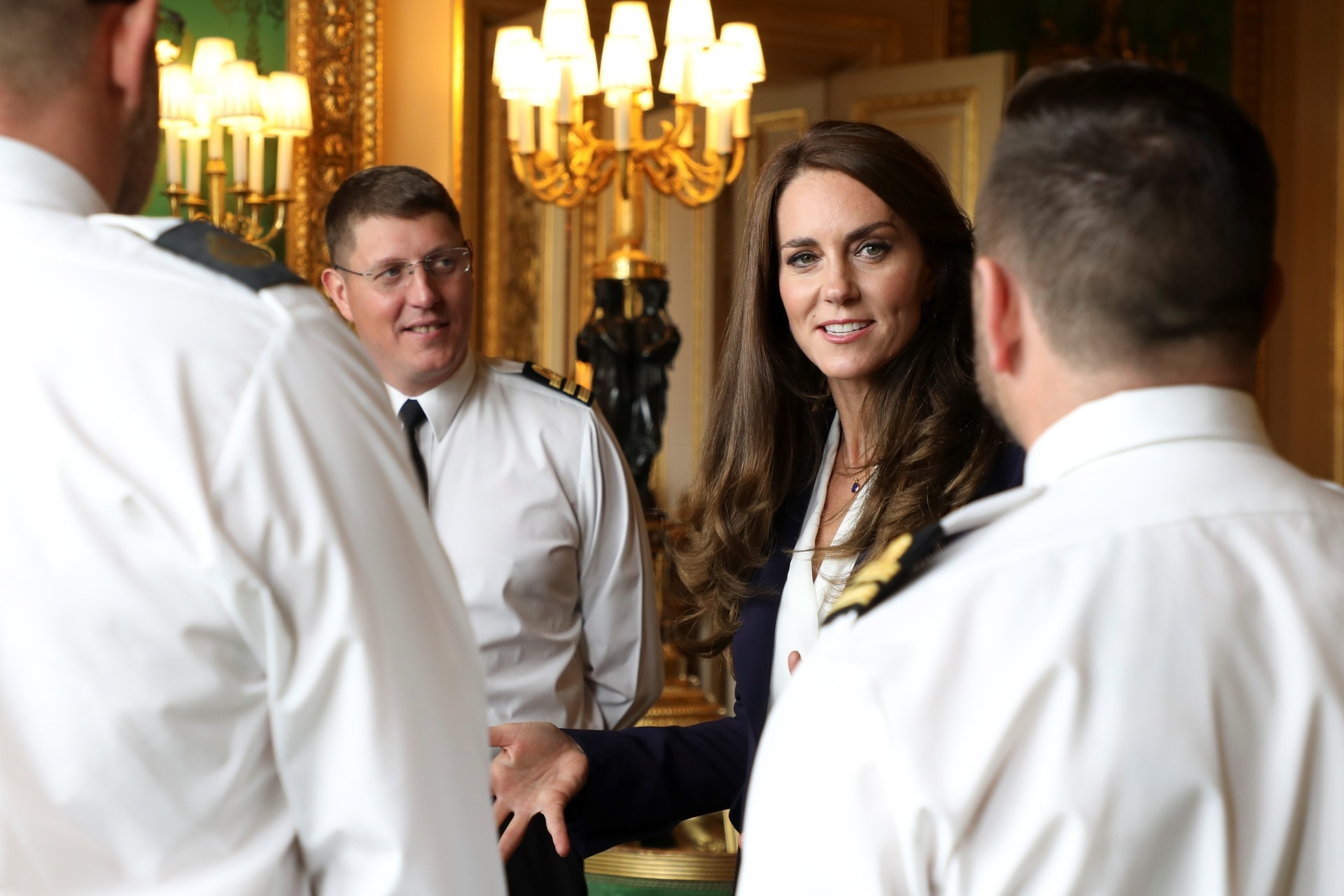 HMS Glasgow is the first of the Royal Navy's new City Class Type 26 frigates.
The first batch of the new generation of ships are being built on the River Clyde, with HMS Cardiff and HMS Belfast following the first of the class.
The main roles of the ships are to provide anti-submarine warfare and air defence, although their flexible design means that they can also perform other duties such as counter-terrorism missions, disaster relief and maritime security missions.
Each Type 26 will be equipped with the Sea Ceptor missile defence system, a five-inch medium calibre gun, a flexible mission bay, Artisan 997 Medium Range Radar and towed array Sonar.
There have been nine ships of the Royal Navy named HMS Glasgow dating back to the 1700s.
It is estimated that more than 25,000 Royal Navy, merchant and passenger ships have been built on the River Clyde since the first yard opened in 1711.