Campaigners are split over how best to improve conviction rates for rape in Scotland.
Among the proposals being considered as part of sweeping justice reforms are reducing the size of juries and scrapping the "not proven" verdict.
Criminal trials in Scotland differ in many ways from the rest of the UK.
The not proven verdict and the need for corroboration are unique. But Scotland also has larger juries – made up of 15 members of the public, compared to 12 elsewhere.
Earlier this year, the Scottish Government published the Victims, Witnesses and Justice Reform Bill.
Among its proposed changes to the criminal justice system is a radical pilot scheme, which would see some rape cases tried without a jury.
It follows a review by one of Scotland's most senior judges, Lady Dorrian. Her report pointed to studies which show jurors may be influenced by myths about rape, when coming to a verdict.
It found that, in mock jury trials, some members believed a victim should fight back, shout for help, or report what happened straight away. Where that wasn't the case, they were often less likely to convict.
Conviction rates for rape, which are the lowest of any crime in Scotland.
In 2020/21, 152 cases of rape and attempted rape were heard in court – 78 of them resulted in a guilty verdict, a conviction rate of 51%.
For all other crimes, 91% of those prosecuted end in a conviction.
The case for jury-less trials
The charity Rape Crisis Scotland, which supports survivors of sexual assaults, is backing the proposals to hear some rape cases without juries.
Sandy Brindley, the charity's chief executive, said: "There's a lot of research now, internationally as well as in Scotland, that demonstrate that juries could be using rape myths to influence their decision making in rape cases.
"Things like assuming that somebody's going to fight back straight away, or report straight away, or that they'll be very very distressed when they're giving their evidence.
"These are all maybe common sense ideas about rape, but actually if you look at the evidence and the psychology, often people don't fight back because they freeze, they delay reporting because they can't bear to tell anyone about it, and it might be that when they're giving evidence, the only way they can get through it is by being composed and not getting upset. But those are all factors that can really influence a jury's decision."
The case against jury-less trials
Not everyone thinks the pilot is the best way forward.
Lawyers across Scotland have agreed a near "unanimous" boycott of the scheme, if it goes ahead.
Sheila Webster, President of the Law Society of Scotland, said: "The vast majority of solicitors practising in the criminal defence sector would say that they have considerable doubts about the studies that have been done.
"I don't think we are convinced about the evidence and even the Scottish Government has admitted that international evidence is limited".
Ms Webster believes holding trials in front of a single judge would not be effective in helping to improve conviction rates.
She said: "We still have a substantial amount of male judges, and whilst on one level, it is argued that judges are trained in such a way that they wouldn't be influenced by [rape myths], surely it is arguable the other way that any judge would have come with their own thoughts and thinking.
"I think I would be looking at, amongst other things, why there is such a number of reported sexual offences, and only a tiny proportion of those end up before the courts. None of that will be fixed by the introduction of a pilot."
Rape survivor supportive of the need for change
Katie Johnston, 28, was raped by a stranger in a park in Aberdeen in January 2016. She had gone out in the city centre to get food after a night out with friends.
She told Scotland Tonight: "I walked past Union Terrace Gardens, and saw it was all lit up at the bottom with park benches. I had to text my flatmate back because she was wondering where I'd been, so I decided to go down there, sit on the bench, and reply to her message.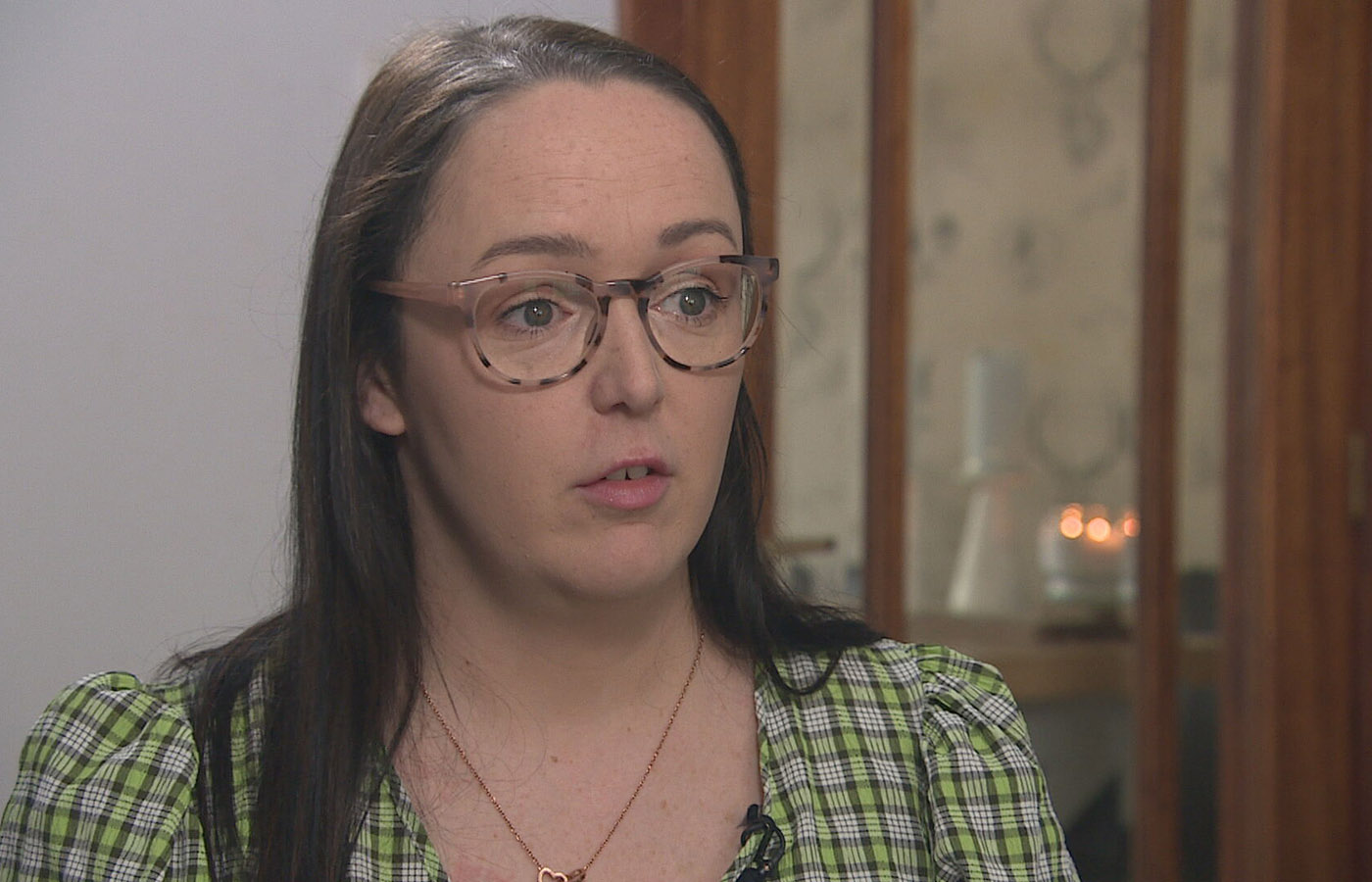 "It had only been maybe 10 or 20 seconds from me sitting on that bench, opening my phone, and taking my gloves off to text back, and a man ran up behind me, grabbed me by the neck, and dragged me into the bushes."
Katie's attacker, Alasdair McDonald, was found guilty of raping her, and was sentenced to 10 years in prison.
Despite securing a conviction, she is supportive of the need for change.
"I think I would have felt less stressed [without a jury]. It would just be me going and telling my story to a judge, and it wouldn't be me telling my story to 15 random strangers. It was almost like going to the police all over again and trying to prove my story."
Constance: 'You need to look across the justice system in its entirety'
Of the 2,298 rapes and attempted rapes reported to police in 2021, fewer than 7% proceeded to prosecution.
In response to the Law Society's concerns, Justice Secretary Angela Constance told Scotland Tonight: "I think it's fair to say that if you want to improve access to justice, you need to look across the justice system in its entirety.
"But I think it is sensible and prudent to think that within the court process, we have to look at the arrangements that reduce the risk of complainers being retraumatised.
She said: "We know that the conviction rates for the most serious sexual offences are much lower, and have been much lower over many years, than other very serious High Court cases, and we have a duty to inquire further. The pilot, which is one part of this bill, is an opportunity to do that.
Questioned about the lack of diversity among judges, when compared to jurors, Constance said: "What we know about juries is that the diversity of them doesn't compensate and doesn't overcome the influence of rape myths.
"The issue with judges is that you have a smaller, easily identifiable, group of decision makers, who can participate in further training."
The single-judge rape trial pilot isn't expected to happen until the end of next year.
In the meantime, the Scottish Government is continuing to collect evidence on how it may – or may not – work.
For more, watch Scotland Tonight's 'Judge or Jury' story on STV at 8:30pm on Thursday, or catch up on the STV Player.
STV News is now on WhatsApp
Get all the latest news from around the country
Follow STV News
Follow STV News on WhatsApp
Scan the QR code on your mobile device for all the latest news from around the country