Scotland's national clinical director has caught coronavirus for the first time amid warnings that infection numbers could be "substantially higher" than one in 30.
Jason Leitch shared an image of his positive lateral flow test as he said "global and Scottish cases are rising".
Public health experts have warned the lack of surveillance monitoring means infection levels were unknown.
In April, the Scottish Government ended regular testing of the public with free lateral flow kits no longer available.
The European Centre for Disease Prevention and Control reclassified Omicron sub-lineages BA.4 and BA.5 from variants of interest to variants of concern in May.

ECDPC
It saw an end to routine testing in workplaces, schools, early learning and childcare, and universities.
From April 30, PCR sites closed and people with symptoms were no longer told to seek a test.
Before the changes were made, Emma Thomson, professor in infectious disease at the Centre for Virus Research, told STV News maintaining the ability to do surveillance was "critical".
"What it means is to actually see what is out there, what type of viruses there are and what type of variants there could be," she said.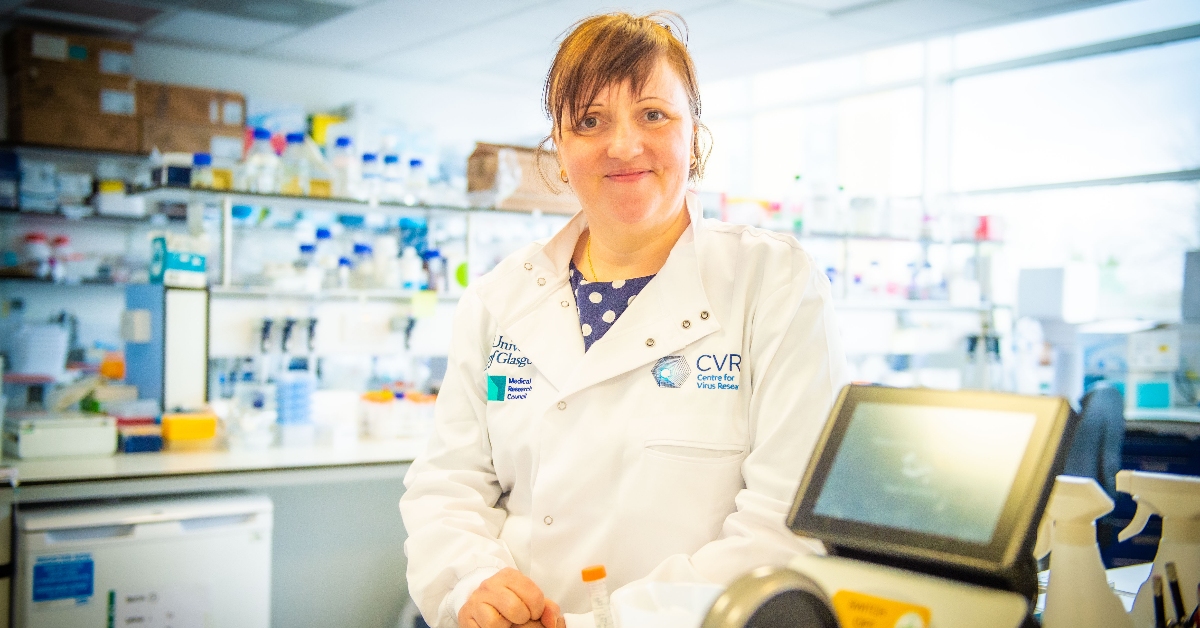 "That is important because it will start to tell us anything that we need to worry that is increasing in its prevalence in the population or the sequences are quite strange."
The European Centre for Disease Prevention and Control reclassified Omicron sub-lineages BA.4 and BA.5 from variants of interest to variants of concern in May.
Professor Thomson told STV News she thought the biggest concern was an ongoing threat of immunity waning in the general public making people more vulnerable to the virus and the emergence of new variants which are even more immune evading than Omicron.
Professor Linda Bauld has said Scotland is experiencing another wave of Covid-19 infections.
Professor Rowland Kao, an epidemiology expert from Edinburgh University, said that infection levels were "probably" higher than the one in 30 that the ONS has estimated.
It comes as Covid-related deaths in Scotland doubled in a week.
However, Professor Bauld said vaccines are working well in the vast majority of people, making a difference between the risk from infection and the risk of severe disease.
The JCVI is recommending care home residents and staff, frontline care workers, those aged 65 and over and adults aged between 16 and 64 who are clinically vulnerable should be given another dose of Covid-19 vaccine in the autumn.
This week, the Scottish Covid Inquiry published a host of research papers it had commissioned looking into the Government's response and how the pandemic affected the country.
Findings included that the Scottish Government was "ill-prepared" and that "discrimination" against care homes contributed to deaths.
The research questioned the "legal basis" on the "severe restrictions" imposed on care homes during the pandemic, such as banning any visitation from loved ones, and residents being unable to leave.
Another paper commissioned by the inquiry found that the health and wellbeing of children in Scotland is "amongst some of the lowest in Europe".
The report, produced by The University of Edinburgh, looked into the delivery of education and certification during the pandemic, and the impact this played on children and young people.
Research from the inquiry found that the impact of Covid contributed to mental health difficulties, which has in turn exacerbated "increasing trends in poor physical health" and has produced a "setback for children in Scotland".
STV News is now on WhatsApp
Get all the latest news from around the country
Follow STV News
Follow STV News on WhatsApp
Scan the QR code on your mobile device for all the latest news from around the country