Areas around Inverness and the River Forth have been awarded green freeport status, under a scheme agreed by the Scottish and UK governments.
The two winning bids were formally announced on Friday morning as Prime Minister Rishi Sunak visited Scotland.
The status offers special tax incentives and lower tariffs around ports, with the aim of stimulating economic growth.
Five regions in Scotland had bid for freeport status before applications closed last year, with the two winners being selected by both governments.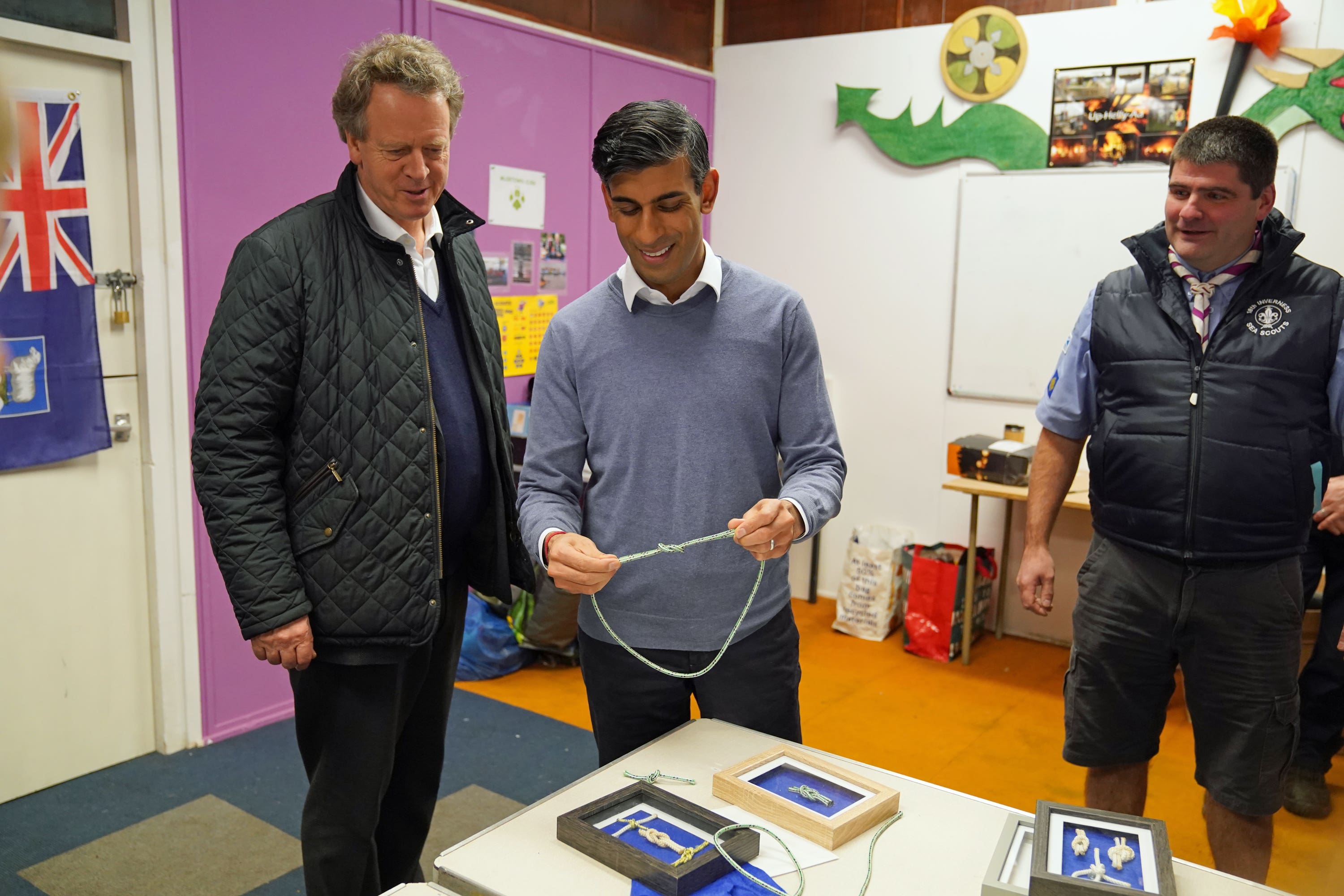 The new sites have been backed by up to £52m in UK Government funding and ministers say they will create around 75,000 new, high-skilled jobs.
The Inverness and Cromarty Firth freeport will focus on industries around offshore wind, hydrogen and nuclear, covering sea ports in the region as well as Inverness Airport.
It is expected to create 25,000 jobs and generate up to £4.8bn in investment for the area.
The Forth freeport will be based around renewables manufacturing, alternative fuels, carbon capture and shipbuilding, as well as a new creative hub.
The site includes the ports at Grangemouth, Rosyth and Leith, as well as Edinburgh Airport and a site at Burntisland in Fife.
This is expected to attract up to £6bn of investment and create 50,000 jobs in the area.
Sunak said: "Working together delivers results, and I am absolutely delighted that the First Minister and I can announce the delivery of our shared ambition for people in Scotland today with not one but two excellent green freeport areas.
"In extending the benefits of freeports to Scotland, we are unleashing the potential of the Firth of Forth and Inverness and Cromarty Firth – backing the delivery of thousands of high-quality green jobs for future generations, as we continue to make gains on our commitments to transition to net zero."
Scotland's deputy first minister John Swinney said it was a "milestone achievement".
He said: "A rigorous joint selection process has been followed.
"The successful applicants showed a strong determination to embed fair work practices, including payment of the real living wage, and to enshrine net zero initiatives in their work.
"We look forward to working closely with them to ensure they deliver maximum positive impact and become operational as soon as possible.
"We will also work with the unsuccessful bidders to consider how they can build on the plans set out in their bids to deliver jobs and growth in their regions outside the green freeports programme.
"Scotland has a rich history of innovation, trade and manufacturing and as we look to seize the many opportunities achieving net zero offers, the creation of these internationally competitive clusters of excellence will help us to create new green jobs, deliver a just transition and support our economic transformation."
The freeports will benefit from tax reliefs and other incentives using powers at both the Holyrood and Westminster levels.
Applicants had to demonstrate how their bids would contribute to net zero emissions by 2045.
However the issue of freeports is an area of disagreement between the SNP and the Scottish Green Party, who are partners in the Scottish Government.
The Greens have argued they will funnel public money to private corporations and drive down environmental standards, while failing to deliver the promised economic prosperity.