Households across Scotland are keeping a much closer eye on their financial outgoings as inflation continues to soar.
In a bid to combat price rises, the Bank of England on Thursday raised interest rates to 1.75% from 1.25%.
It is the largest single hike for 27 years and means interest rates are at their highest level since January 2009. The Bank also said inflation is expected to peak at 13.3% in October, which would be the highest since September 1980.
But what does this all mean for your finances? Mortgages, savings, bills and debt will all be affected by the changes.
STV News takes a look at the key points.
How will the interest rate hike impact my mortgage?
People taking out a new loan will soon be quoted a higher interest rate.
Those whose mortgages are being renegotiated will likely have to deal with larger bills than they had in the past because a rise in interest rates is passed on from lenders to the borrower.
People on standard variable rates (making up around 75% of all mortgages) will feel the impact first, while those on tracker mortgages – which directly track the Bank of England base rate – will see their monthly repayments increase as well.
Since December, this group has already seen a £118 rise per month. Trade association UK Finance said that the rate rise would likely cost the average person with a tracker mortgage around an extra £600 a year.
For the majority on fixed-rate mortgages, there will be no change until the end of the term – when rates are likely to rise.
According to UK Finance, 1.3 million fixed mortgages are ending at some point this year.
What if I'm looking to buy property?
First-time buyers could also find it more of a struggle to get on the property ladder.
Property website Rightmove estimated that new first-time buyers' monthly mortgage payments could equate to an average of 40% of their gross salary – a level not seen since 2012.
Rightmove said first-time buyers typically face stumping up a deposit of £22,494 for a home, based on current asking prices, compared with £14,316 a decade ago.
Tim Bannister, Rightmove's housing expert, said: "A new record (average) first-time buyer asking price of £224,943 means that a 10% deposit for a first-time buyer type home is now 57% higher than it was 10 years ago, while average salaries have only increased by 31%."
What about renters?
Renters are likely to come under pressure, as buy-to-let landlords pass on higher borrowing costs to their tenants.
Who benefits from the interest rate hike?
Savers will benefit a little from the rate hike as banks are likely to increase the amount of interest they pay on deposits.
However, less than a third of the interest rate hikes since November, when the Bank started increasing rates, have actually made its way to savers.
The impact of the increased interest that savers get will also be more than offset by inflation, which is more than decimating savings.
Why are rates rising so much?
The Bank of England is tasked with keeping inflation under control, targeting 2% a year.
But in recent months inflation has started to run away. It hit 9.4% in June and is expected to spike to 13.3% in October, according to a new forecast from the Bank.
By increasing interest rates, the Bank makes it more expensive to borrow money, so people are likely to spend less.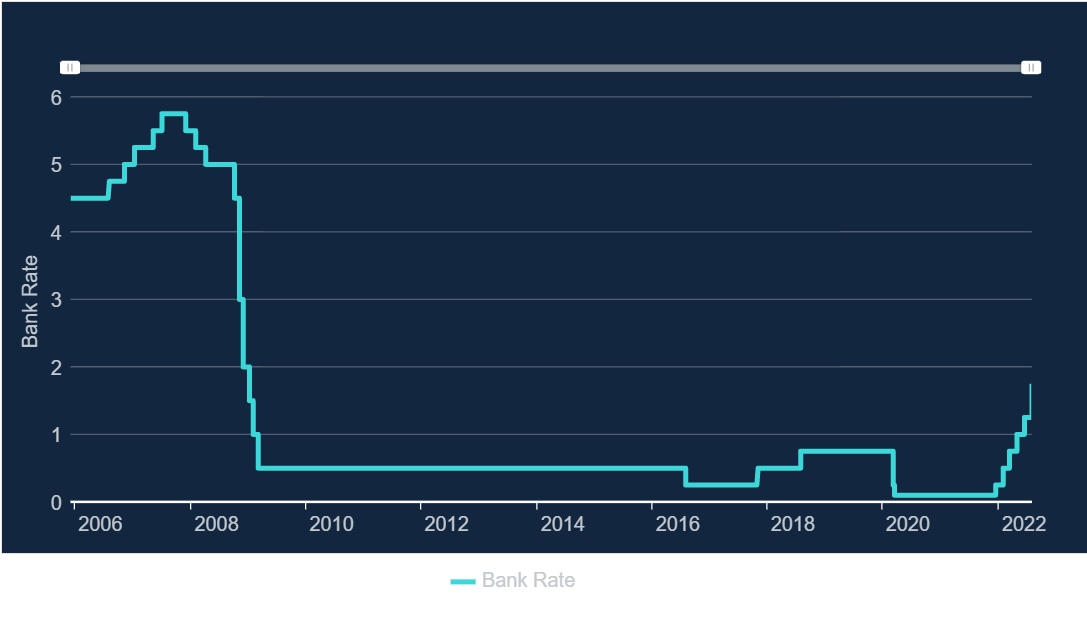 If people – and businesses – are forced to spend less, demand will decrease, and prices will fall, or at least the rises will mellow.
The Bank of England says higher energy prices are one of the main reasons why the rate of inflation is so high.
Furthermore, Russia's invasion of Ukraine has led to more large increases in the price of gas. Since May, the price of gas has doubled. We think those price rises will push inflation even higher over the next few months, to around 13%.
Higher prices for the goods that people buy from abroad have also played a big role.
People started to buy more goods during the coronavirus pandemic but sellers have faced difficulties obtaining stock, which has led to higher prices – particularly for goods imported from abroad.
There is also pressure on prices from developments in the UK.
Businesses are charging more for their products because of the higher costs they face. There are more job vacancies than there are people to fill them, as fewer people are seeking work following the pandemic.
That means employers are having to offer higher wages to attract job applicants and prices for many services have gone up.
What else is rising?
Ofgem confirmed on Thursday the energy price cap will be updated quarterly, rather than every six months, as it warned that customers face a "very challenging winter ahead".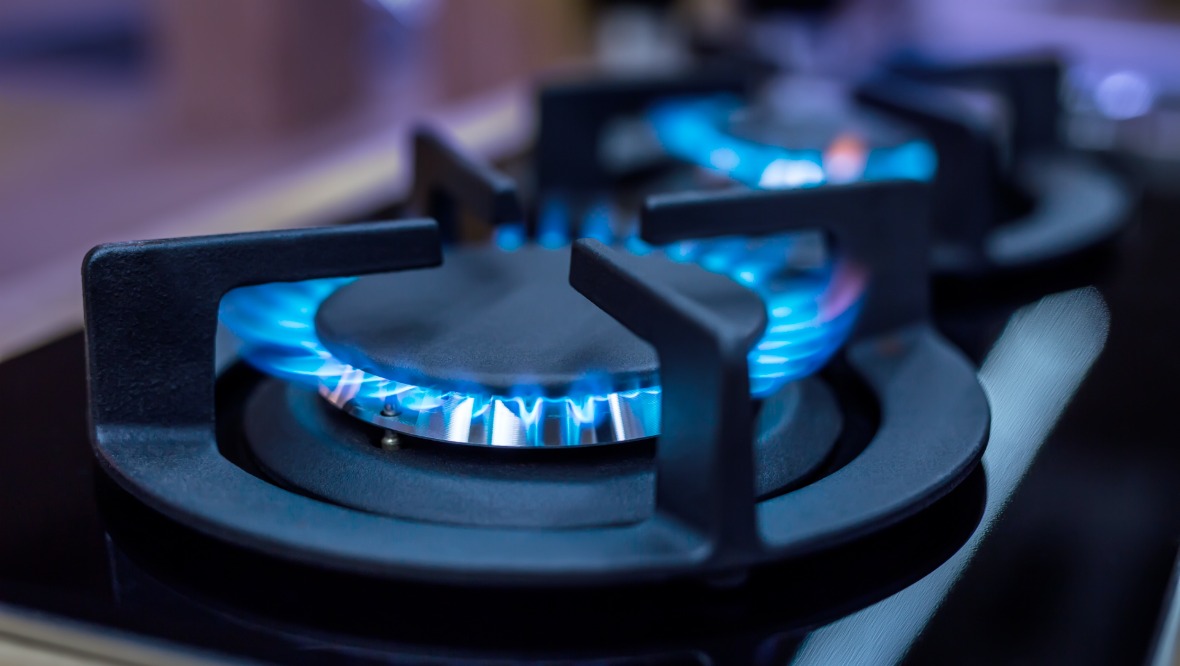 It is expected bills will rise in October and then again in January. Cornwall Insight calculates average energy bill will remain significantly above £3,000 a year until at least 2024.
In May, the Bank assumed the energy price cap would rise to £2,800 in October, but it now believes it will be closer to £3,500.
When will inflation start to fall?
The Bank of England expects inflation to start to fall next year.
That's because it's unlikely that the prices of energy and imported goods will continue to rise as rapidly as they have done recently.
The Bank expects that some of the production difficulties businesses are facing will ease. Less demand for goods and services in the UK should also push down prices.