James was stalked by a former patient who bombarded him with emails and calls before turning up in his garden.
When I met him, it was on neutral ground – that was important to him.
James was not his real name – we've changed it here to protect his identity and filming we did with him for Scotland Tonight was anonymous.
Even though the therapist's stalker has been sentenced and ordered to stay away, he remains extremely cautious, and it was easy to see why.
"There was nothing about this that originally made alarm bells ring," he said.
"When I realised I couldn't help this person professionally, I made a number of referrals to other people. I started to receive aggressive, critical emails about my work which then switched in tone to ongoing emails and phone calls.
"After about two or three months of this intrusion and harassment, I very clearly said 'please do not contact me again', which had no effect, and it just went on with phone calls and emails.
"They would leave voicemails of four or five minutes with rambling messages – no coherence.
"This went on for about five or six months. It was a real intrusion into my life, a real harassment – but I didn't know what I could do about it.
"It came to a head when I went out for a walk with my wife – when we came home, my stalker was sitting in my garden waiting.
"They didn't drive, they must have put a lot of effort into getting to me. It completely shocked me. All I could say was, 'you need to go, you need to go'."
Hearing his story, you would be forgiven for thinking that James' trauma sprung directly from finding the stalker in his garden – but it's so much more than that.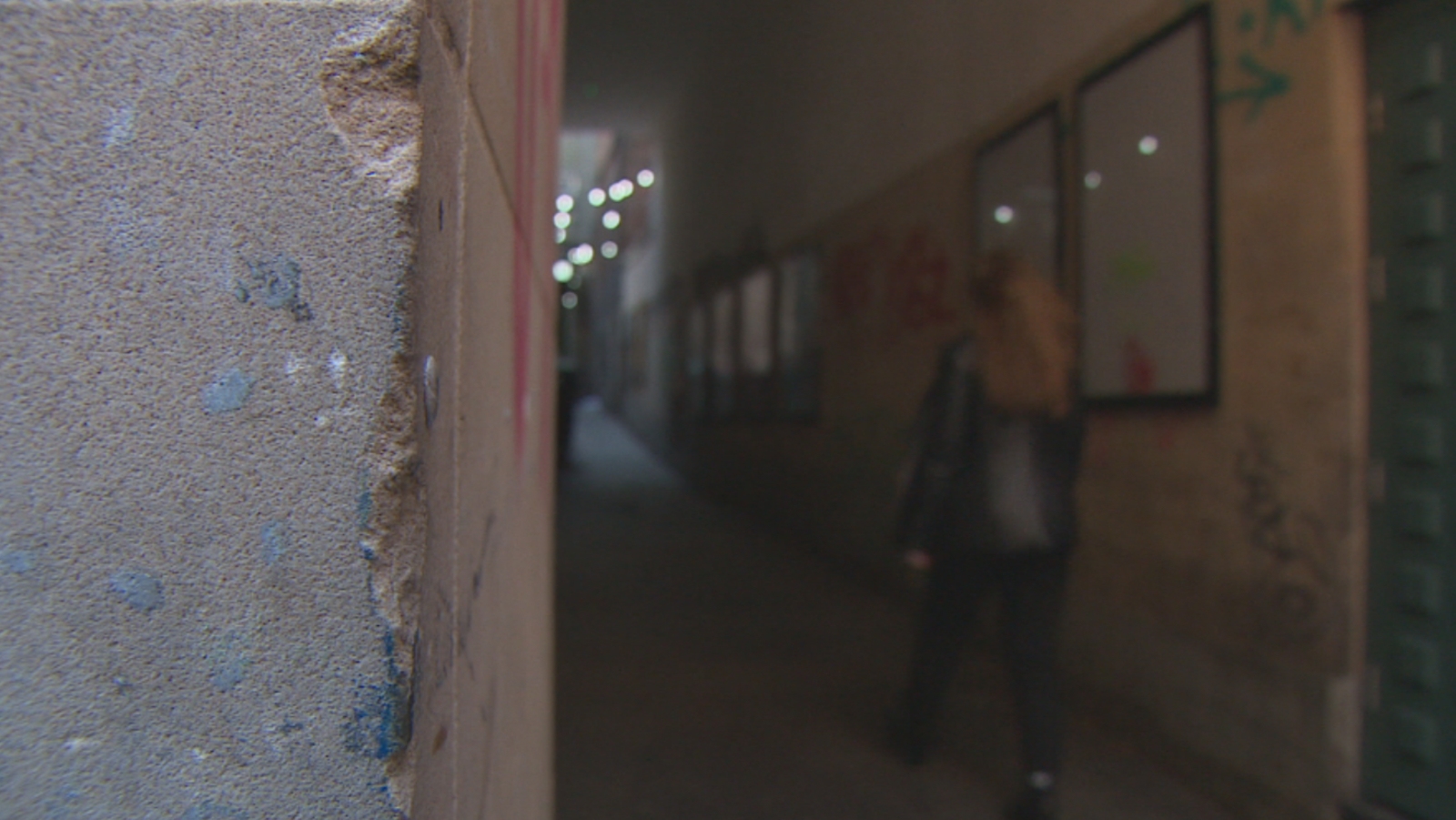 "Because I'm a man and I was being stalked by a woman, it was a block on what happened to me and speaking about what was happening," he said.
"I really needed a lot of help to cope and get through this, I got help from Victim Support and Action Against Stalking.
"I went through my story and, at the end of it, I said to them 'is this stalking?', because I didn't actually understand or know fully, and I knew they would.
"They said 'absolutely, this is 100% stalking' – and that's the first time I knew what had happened to me."
James was full of praise for Police Scotland – saying they handled his case promptly; his stalker was quickly warned and then subsequently arrested and charged when the behaviour continued.
However, the court system was a different experience.
"I was really anxious about going to court to give evidence the first time," he said.
"After about half an hour of waiting in the room to be called, an officer of the court came in and told me that he was sorry but my case had been adjourned the previous week.
"I couldn't believe it and I couldn't believe the disregard and the lack of understanding of the impact this was having on me going through the court system.
"I expected to be empowered by this process I was going to go through, but not even close – I felt like I was treated like an afterthought.
"I felt like I had no power in it.
"I was warned right at the beginning that the defence would 'string it out as long as possible' and that is exactly what happened. There was a 'not guilty' plea, then four or five adjournments and then, right at the end, they pleaded guilty."
Even the guilty plea left James feeling let down
"For two years I'd been caught in this disempowering process that retraumatised me – that felt like a game.
"When the person from Victim Support asked me how I felt (when the stalker pleaded guilty), I just cried. I don't know if that was anger, relief or what – I just kept saying 'it's over, it's over'.
"There was a huge sense of relief, but also there was anger over the disregard I was shown by the system on top of the invasion of my life by being stalked – that has stayed with me for the last four years."
It didn't end there for James and his family, though. After the sentence was dished out in a criminal court, James had to apply for a non-harassment order.
It's a type of restraining order, designed to protect a victim from any conduct likely to cause alarm, fear or distress.
But in five years, those protections will are gone. "I do not understand why it can't be for life," James said.
A spokesperson for the Scottish Courts and Tribunals Service said: "We appreciate that any delay in the criminal justice system can cause unintended additional stress for those involved.
"We work closely with justice partners to minimise delays wherever possible, however adjournments and pleas at trial diets are out with the court's control.
"We are currently piloting a new approach to case management which aims to reduce these delays and the impact they can have on complainers and witnesses, as well as court time."
Scotland Tonight is on STV and the STV Player at 8.30pm.
STV News is now on WhatsApp
Get all the latest news from around the country
Follow STV News
Follow STV News on WhatsApp
Scan the QR code on your mobile device for all the latest news from around the country