On March 1, 2020, the first case of coronavirus in Scotland was confirmed.
As cases began to climb, the deaths began, with the first in Scotland confirmed in the Lothian area on March 13.
Society has been transformed by the global Covid-19 pandemic and the measures put in place to control the disease.
Here, we take a look at the statistics which show how the virus has spread throughout the country.
Covid-19 deaths in Scotland
There are two different sets of figures tallying coronavirus deaths in Scotland, which can be confusing.
Every day, the Scottish Government publishes figures on deaths produced by Health Protection Scotland (HPS).
These only include confirmed Covid-19 cases – in other words, they had a test and tested positive.
But every week, National Records of Scotland (NRS) publishes the numbers of everyone who has died with Covid-19 cited on their death certificate – including both confirmed and suspected cases.
The last four weeks running have seen falls in the number of registered Covid-19 deaths.
However, these weekly figures (published every Wednesday) only go up to the previous Sunday.
As of Sunday, May 24, a total of 3779 deaths had occurred involving Covid-19.
So, in order to arrive at the most up-to-date total possible, STV combines the weekly figures with the most recent daily figures. This only produces a minimum, not exact death toll, as it does not include all suspected cases.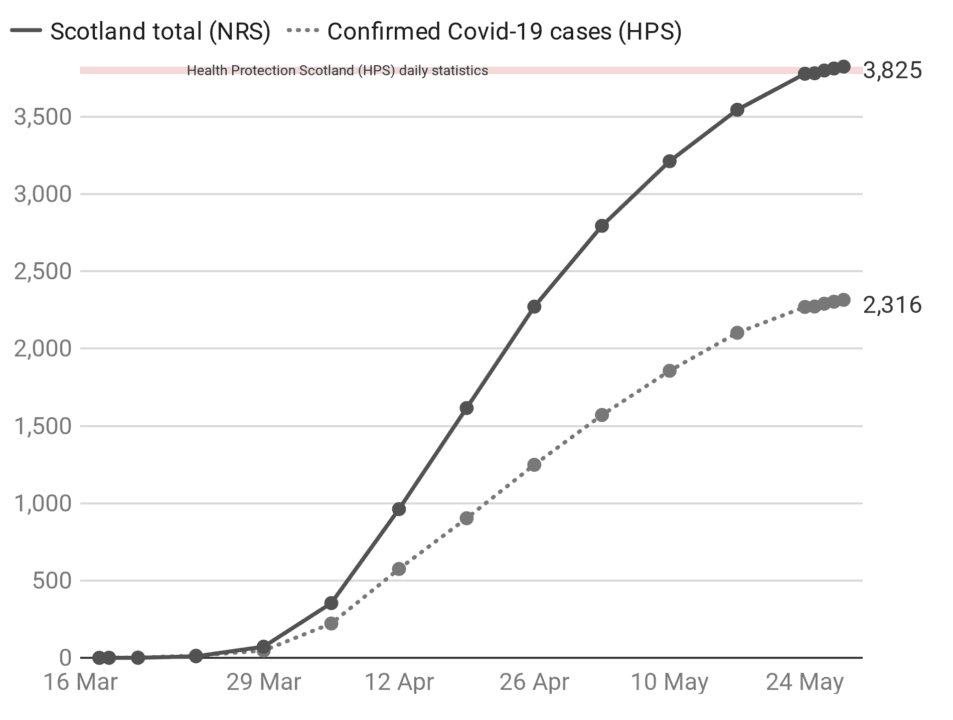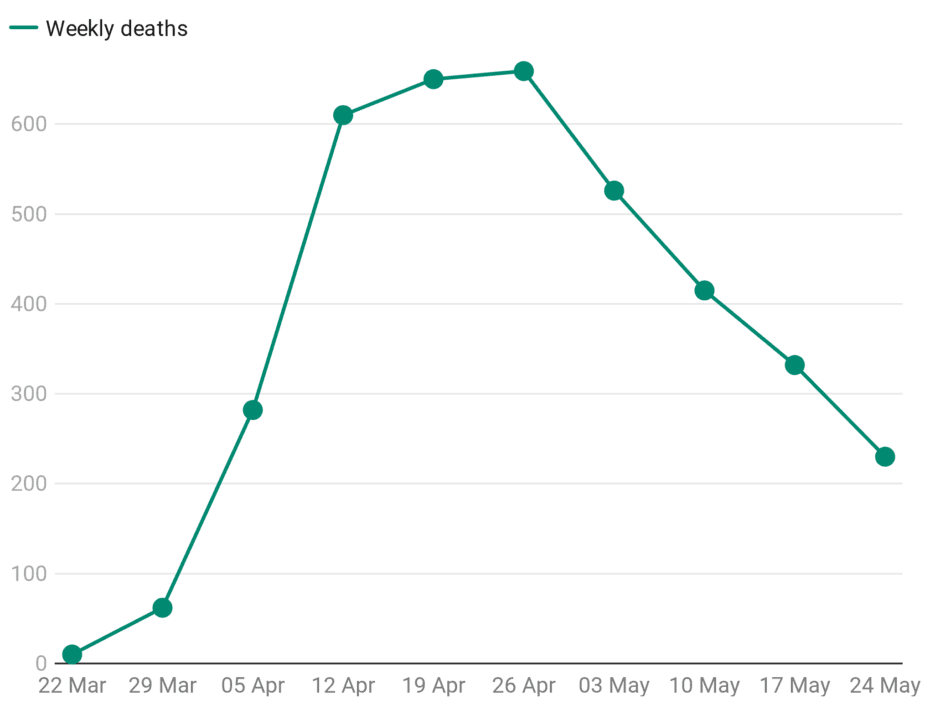 NB: Registrations of deaths with NRS can be up to eight days after actual date of death.
Deaths recorded by HPS tend to fall over the weekend due to under-reporting.
Covid-19 cases in Scotland
Confirmed cases of coronavirus in Scotland quickly rose as the pandemic spread, starting with an upwards curve in mid-to-late March.
But the rate at which cases are doubling has dropped off considerably, from between two to five days in mid-to-late March, to around eight days in early April, to about six weeks now.
New daily cases are also down from an average of 315 in the first full week of April to 81 in the week ending May 24.
It must be stressed that while these may represent real trends, the figures are believed to be a significant underestimate on the true number of Scottish infections.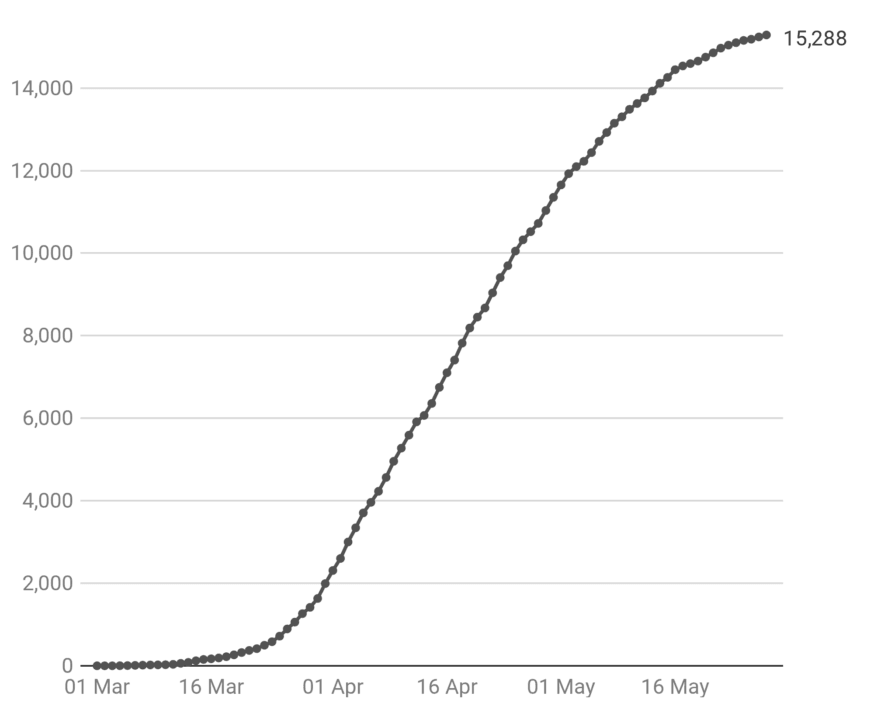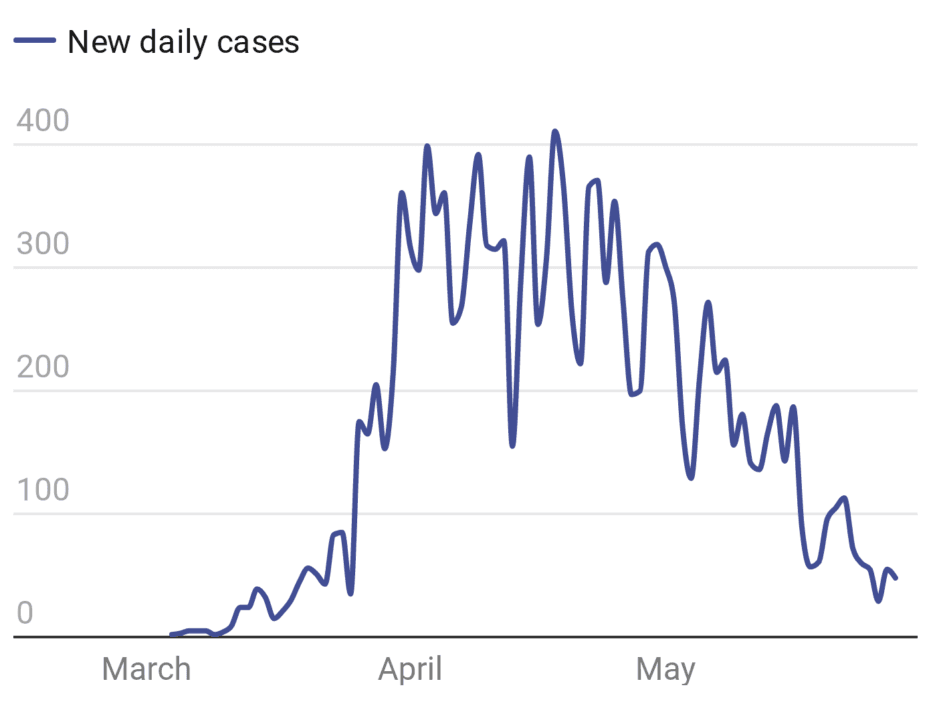 Recoveries
The Scottish Government began in April giving figures on how many people hospitalised with coronavirus have been able to go home since the pandemic began.
Since March 5, more than 3600 confirmed Covid-19 patients have been discharged from hospitals around Scotland to continue their recovery.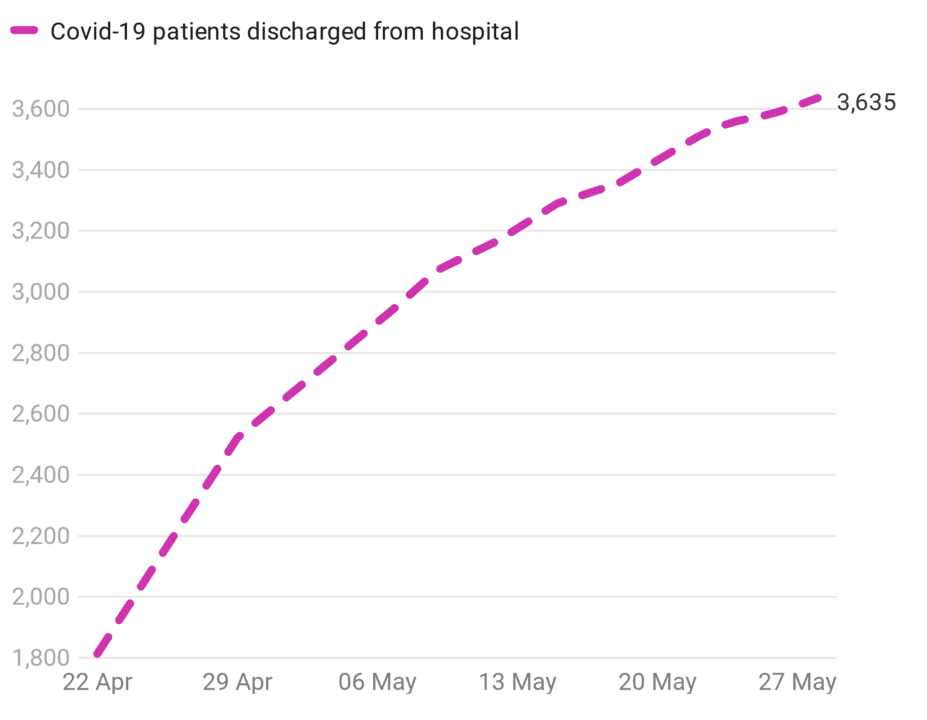 Hospital and ICU admissions
The daily numbers of people in an intensive care unit (ICU) or a high dependency unit (HDU) with confirmed or suspected Covid-19 peaked on April 12, with 221 admissions.
Since then, that figure has been in steady decline, and is now consistently under 50.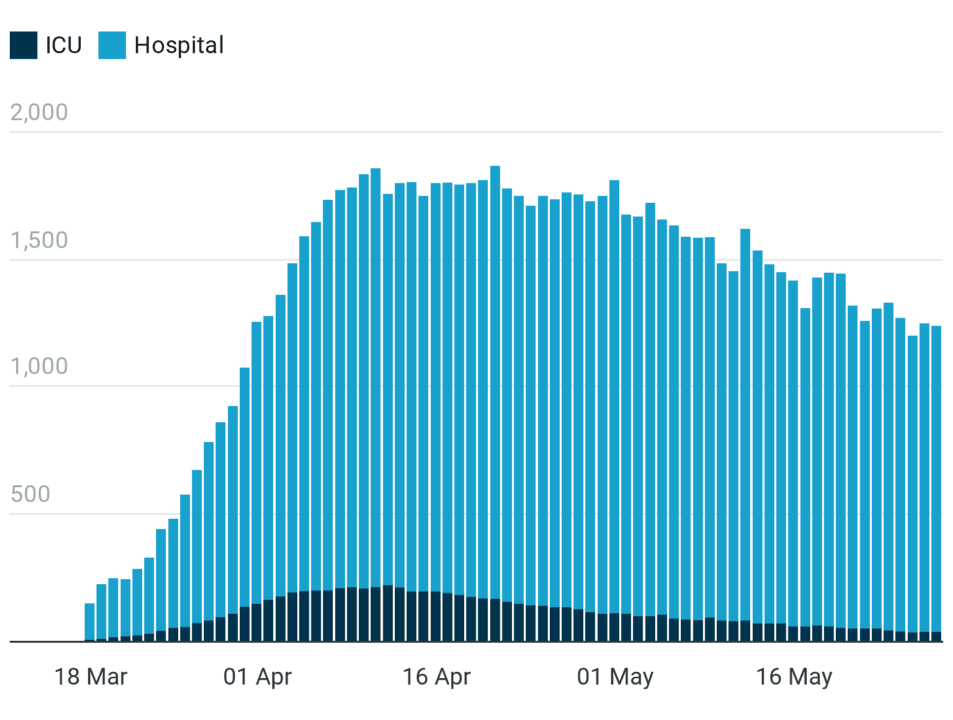 The highest number of patients in Scottish hospitals overall occurred on April 21, when 1866 people were being treated for confirmed or suspected cases of the virus.
Health boards
Covid-19 cases by health board
The most confirmed Covid-19 cases in Scotland are in the NHS Greater Glasgow and Clyde area, with nearly 4000.
The least amount of confirmed cases are on the Western Isles (six) and Orkney (seven).
Deaths by health board
There have been 1232 deaths of confirmed or suspected Covid-19 cases in the Greater Glasgow and Clyde area, followed by Lothian on 649 and Lanarkshire on 512.
NHS Western Isles has recorded zero deaths so far, while there have been two on Orkney and seven in the Shetland Islands.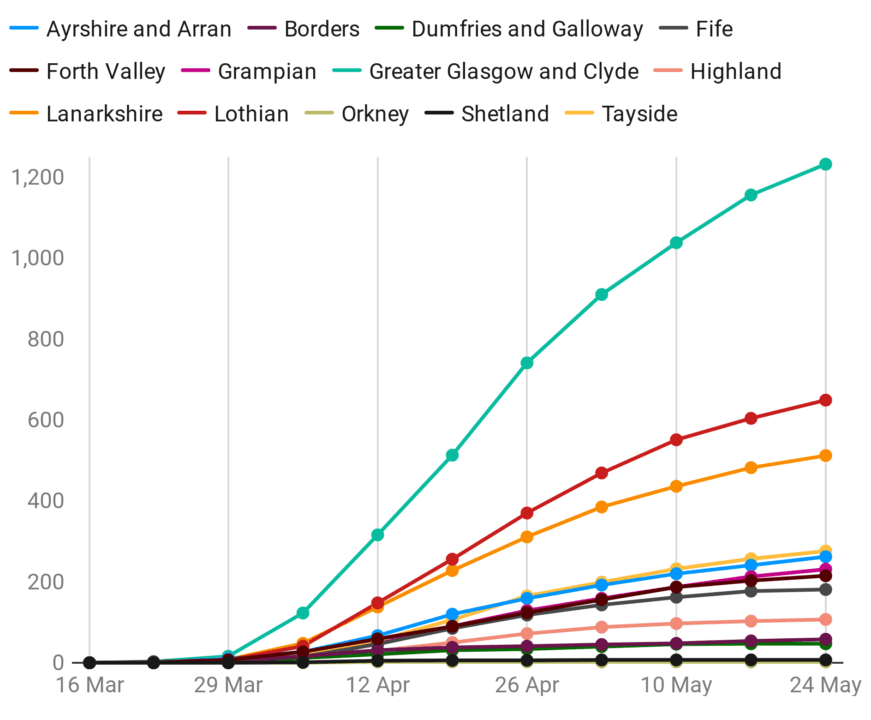 Deaths per 10,000 of population
Proportionally to population, more than one per 1000 people have died in the Greater Glasgow and Clyde region with confirmed or suspected coronavirus.
Lanarkshire, Lothian, Ayrshire and Arran and Forth Valley have also seen seven per 10,000 deaths or higher.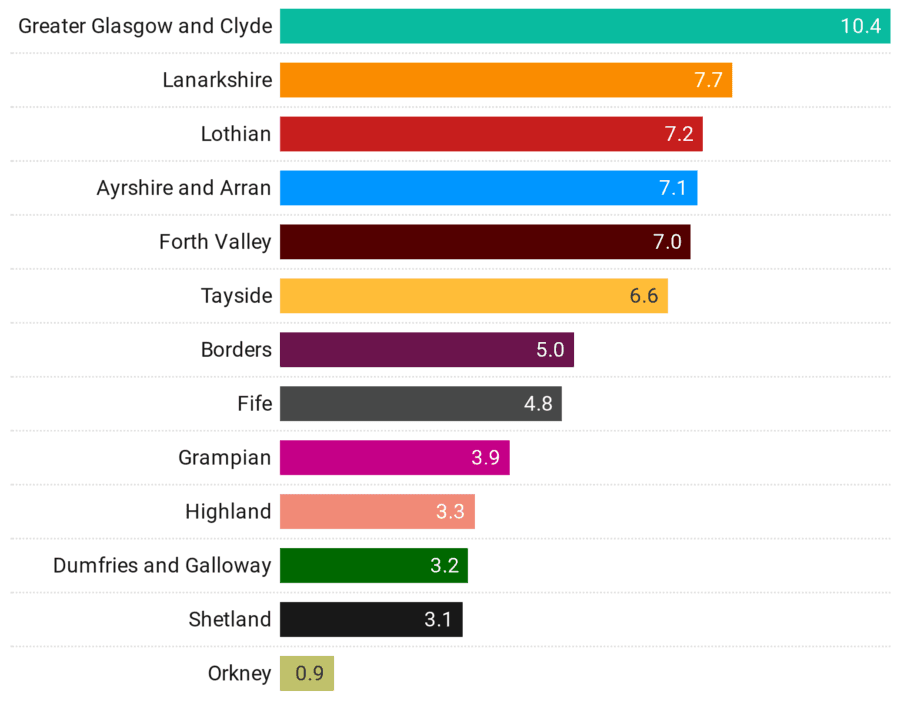 Covid-19 deaths by setting
A total of 46% of all coronavirus-linked deaths have occurred in care homes.
Hospitals still account for the most deaths (47%), while fewer than one in ten (7%) died at home, a non-institutional setting or another institutional setting.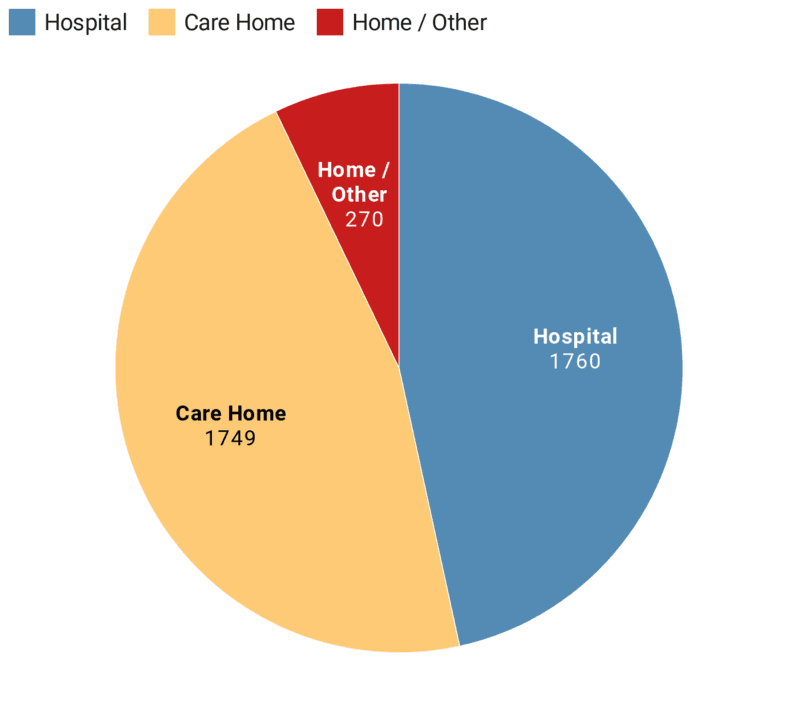 Covid-19 deaths by council area
Broken down by local authority area, a total of 602 Glasgow residents have died with confirmed or suspected Covid-19, with 386 in Edinburgh.
There have been been more than 100 deaths reported in 14 local authority areas in Scotland.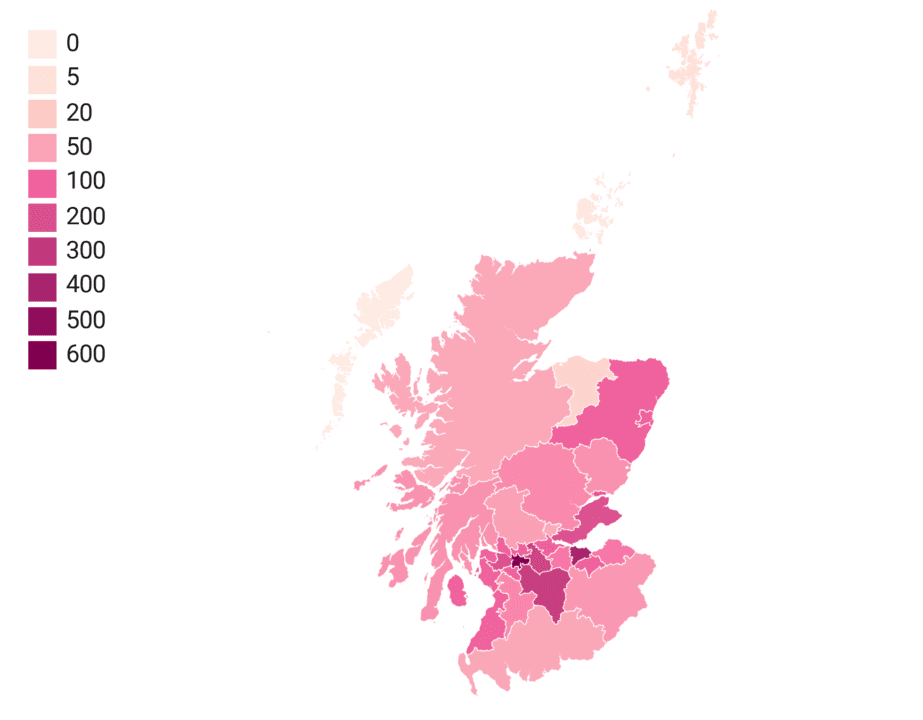 Aberdeen City: 107
Aberdeenshire: 110
Angus: 62
Argyll and Bute: 61
City of Edinburgh: 386
Clackmannanshire: 43
Dumfries and Galloway: 47
Dundee City: 149
East Ayrshire: 68
East Dunbartonshire: 122
East Lothian: 76
East Renfrewshire: 94
Falkirk: 119
Fife: 181
Glasgow City: 602
Highland: 46
Inverclyde: 109
Midlothian: 110
Moray: 14
Na h-Eileanan Siar: 0
North Ayrshire: 95
North Lanarkshire: 238
Orkney Islands: 2
Perth and Kinross: 65
Renfrewshire: 190
Scottish Borders: 58
Shetland Islands: 7
South Ayrshire: 99
South Lanarkshire: 274
Stirling: 53
West Dunbartonshire: 115
West Lothian: 77
Covid-19 deaths by age and gender
More than three quarters of coronavirus-linked deaths (76%) in Scotland are of people over 75.
Up to May 24, there is now a 50/50 split between men and women in terms of the proportion of Covid-19 deaths, with slightly more men dying (1898 to 1881 women).
But among people aged 45 to 74, nearly twice as many men as women have died (64% to 36%).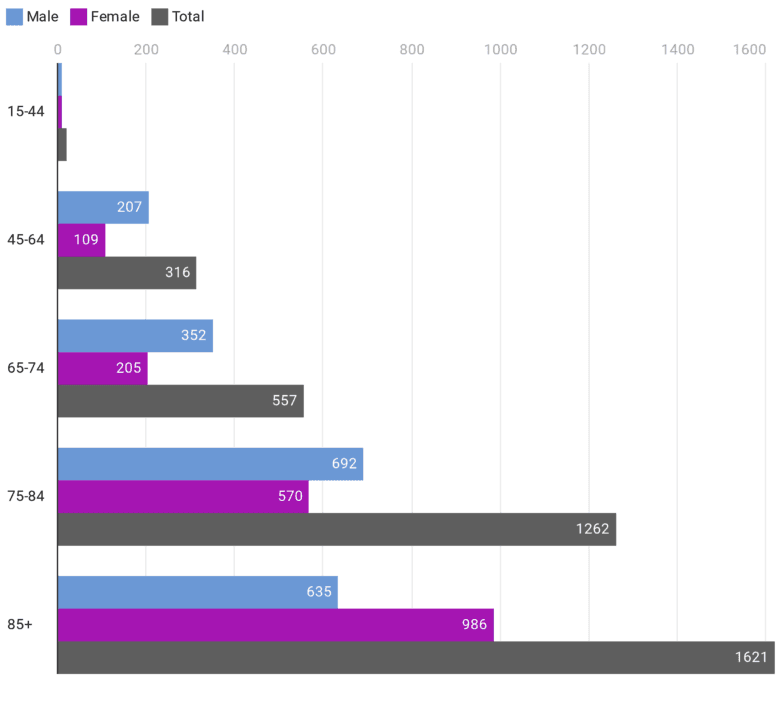 A total of 23 people aged 15 to 44 have died with confirmed or suspected coronavirus in Scotland so far – 12 male and 11 female.
Coronavirus testing
The Scottish Government says a policy of test, trace, isolate – dubbed "test and protect" – will be crucial as lockdown restrictions begin to ease and officials attempt to prevent a second wave of Covid-19.
In March, policy in Scotland and the UK turned away from testing every suspected case, against the advice of the World Health Organisation.
But that has changed again as of May 28: anyone who develops Covid-19 symptoms – a cough, a fever or a loss of smell or taste – should immediately book a test.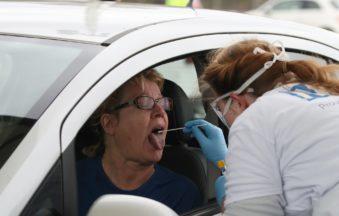 How will Scotland's coronavirus test-and-trace system work?
Read now
The Scottish Government has been ramping up mass testing and claims the country now has total testing capacity of 15,500 per day, combining NHS labs and the UK Government-managed Lighthouse super-lab in Glasgow.
So far, only on one day has the number of people tested in Scotland by the NHS exceeded 3000.
Nicola Sturgeon has stressed capacity and the actual number of people tested will never be the same due to demand and because some patients need multiple tests.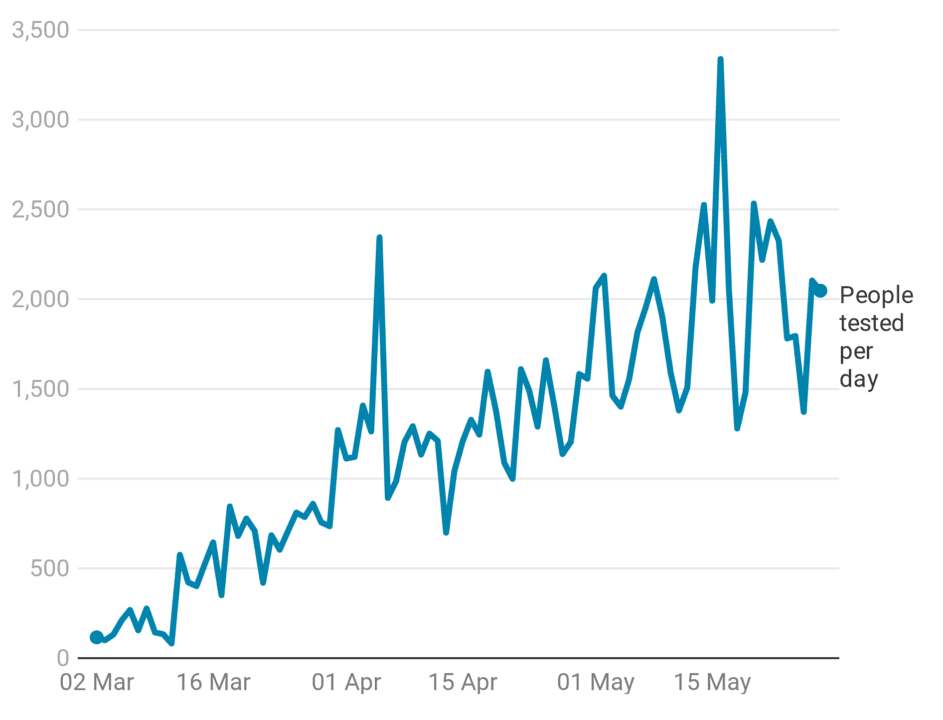 The figures do not include the number of people tested at drive-through and mobile test centres coordinated by the UK Government, with around 1500 – 2000 tests currently carried out each day at such sites in Scotland – the samples then sent onto the Lighthouse lab.
The Scottish Government has indicated that in time, these statistics will be worked into the daily testing totals.