A further yellow weather warning for ice has been issued across much of Scotland.
On Tuesday morning, the Met Office confirmed that almost all of northern Scotland would be hit by freezing temperatures with a new alert in force from 3pm until 10am on Wednesday.
There has been widespread travel disruption with many major roads affected by wintry conditions.
There were long tailbacks with delays of an hour southbound on the A9 at Birnam at around 4pm caused by adverse weather conditions.
The M9 in Stirling was particularly bad with poor visibility as was the M90 with snow falling fast.
Gritters were out across many main routes trying to keep them safe and passable but drivers have been warned to take care if venturing out.
The traffic camera on the A9 at Drumochter in the northwest showed heavy snow on the route.
Wind and rain in the west is moving east across the country, falling as snow over higher ground some places are expected to see up to 10cm.
Additional warnings for ice in Edinburgh and Glasgow were in place until 10am on Tuesday.
The Met Office said: "Accumulating snow will be focused across Highland and Grampian overnight with a further 1-4 cm likely in places above around 150 metres, although patchy snow could accumulate at low levels, especially in the far north."
Traffic Scotland has confirmed that gritters are out on the road and that ice and snow is already on several major roads, especially on the A82 and A87 in Invergarry, and has asked people to "plan ahead".
Routes on the Scottish Borders have also been affected by black ice and snow on the A68 at Carter Bar and the A7 around Selkirk and Mosspaul.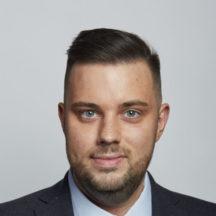 Insight
Philip Petrie
STV weather presenter
Well after what has technically been a white Christmas for Scotland with Edinburgh, Loch Glascarnoch and Altnaharra all officially recording sleet and snow on the big day, we now have a period of unsettled and changeable weather in the run-up to Hogmanay.
The really cold air that is currently across North America is strengthening the jet stream and feeding a conveyor belt of low-pressure systems across the UK, giving us spells of very wet and windy weather.
In terms of weather warnings, the main concern over the next couple of days is for snow and ice, and on Tuesday morning a new yellow weather warning for ice has been issued by the Met Office covering Angus, Perth and Kinross, Stirling, Aberdeenshire, Moray, Argyll and Bute and parts of the Highlands. This begins at 3pm Tuesday and runs until 10am Wednesday.
The main concern for this is that we will see a band of rain and snow working its way northwards, followed by showers which could turn to ice or cause icy patches as they fall on frozen ground.
Wednesday morning will turn dry, but remain cloudy, for much of the country before another band of rain and hill snow pushes in from the south and on Thursday we are likely to see some gale force winds – so all in all quite a wet, cloudy, windy time before Hogmanay comes, and be aware of further weather warnings being issued throughout the week.