A recovering drug addict has told how his life was saved by overdose-reversing medication – as it was revealed more paramedics have been trained to use it.
Two-thirds of Scotland's ambulance clinicians can now administer Take-Home Naloxone, which can overturn the effects of an opioid overdose and buy time until a patient gets to hospital.
Many police officers and users' families and friends are also able to use Naloxone, while the remaining ambulance workers will be trained this year, the Scottish Government said.
The number of people who died from drugs in Scotland in 2020 will be revealed on Friday – the country recorded the worst rate in Europe for 2019.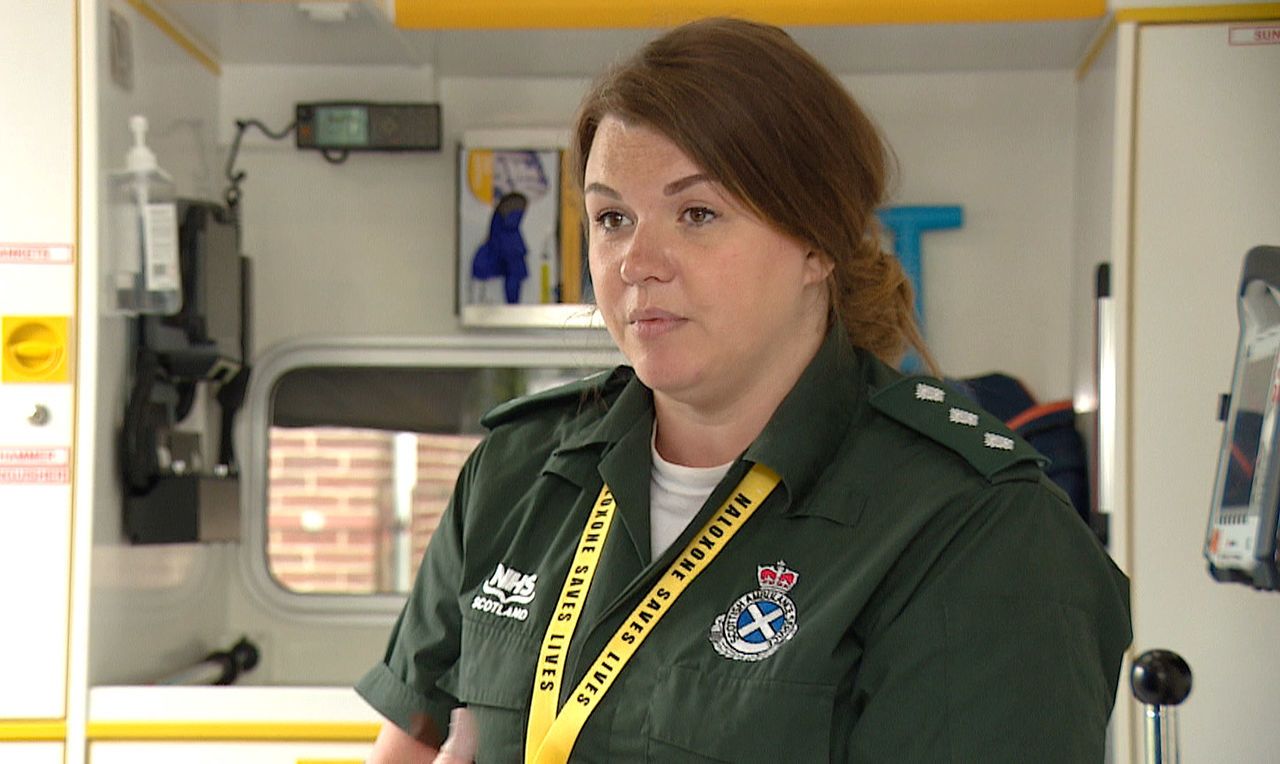 'Without Naloxone I wouldn't be alive'
Marc Nelson's life was saved by Naloxone and he now helps others struggling with drug addiction at Ninewells Hospital in Dundee.
He said: "I know what it's like to be in a hospital bed and wake up after experiencing an overdose.
"In one way, you are grateful to wake up, but in another way, strangely, you're also annoyed that someone has taken that drug high away from you. It's a really toxic thought process.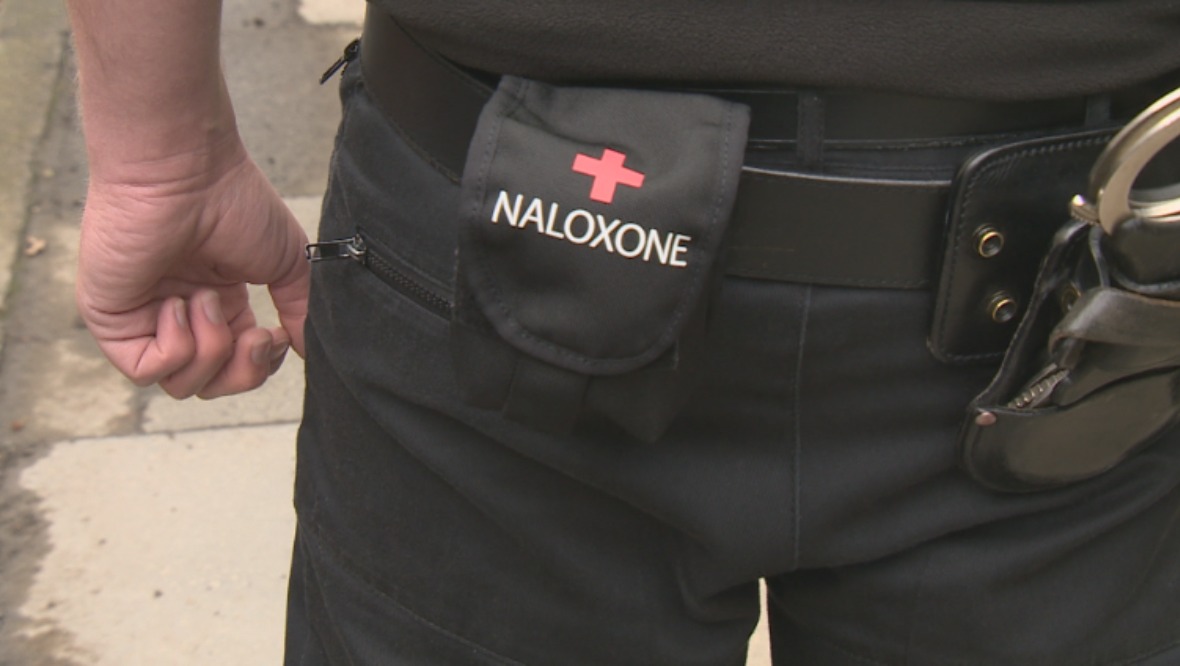 "Naloxone is not a wonder drug and everything is suddenly ok afterwards. Naloxone quite simply buys time… it gets you to the hospital, it gets you through that crisis point.
"The prerequisite to get into recovery is that you are alive. Without Naloxone, I wouldn't be alive. At one point, I went through two or three overdoses in fairly quick succession because I just didn't care.
"But, thankfully, there were other people around me that did care and that kept me going."
'Range of measures'
Approximately 80 kits are being given out each month, according to the Scottish Government, intended for use on overdosing drug users until an ambulance arrives.
Drugs policy minister Angela Constance said Naloxone training was "saving lives".
She said: "I want to thank the Scottish Ambulance Service for the amazing job they do every day to save lives. The roll-out of Naloxone training has no doubt resulted in many lives being saved.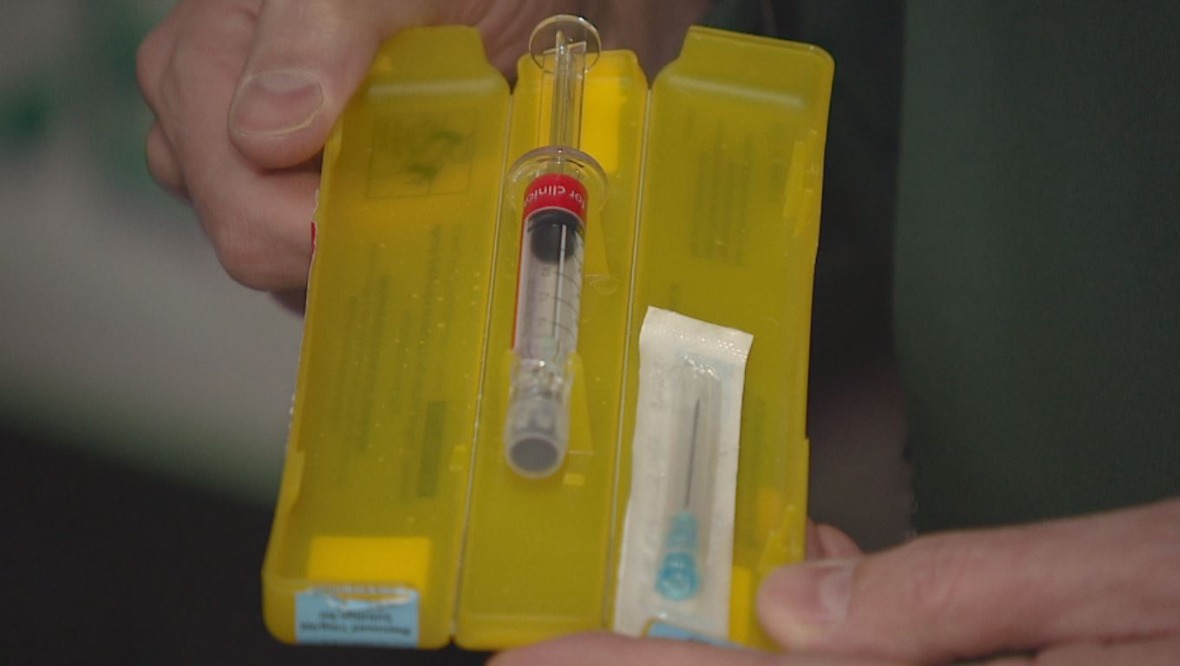 "Naloxone is one of a wide range of measures being used to address the public health emergency of drugs deaths, but it plays an important role and allows those supplying the kits to connect people who use drugs and their families with appropriate local services."
'Government should be ashamed'
Meanwhile, the Scottish Conservatives said Friday's drug-death figures would mark a "grim milestone".
Sue Webber, the shadow minister for drugs policy, said: "This week, drug deaths under the SNP will pass 10,000 people. Behind every one of those deaths is a broken family grieving the loss of a loved one.
"The government should be ashamed of this grim milestone, as should all of us. The drug-death crisis affects every generation of Scots and people all over the country.
"But the lack of bold action in response is galling. The government have introduced new standards that are meaningless unless they are enforceable and enshrined in law. Campaigners are clear that without teeth, they will achieve very little."
STV News is now on WhatsApp
Get all the latest news from around the country
Follow STV News
Follow STV News on WhatsApp
Scan the QR code on your mobile device for all the latest news from around the country