The SNP's former treasurer has denied knowing about the party's purchase of a luxury motorhome that was seized by police.
Colin Beattie took questions from journalists at the Scottish Parliament on Tuesday for the first time since he was arrested by Police Scotland as part of its investigation into his party's finances.
He was later released without charge, pending further investigation.
Following the arrest, he stood down as party treasurer.
He was in the role from 2004-2020 before losing the position to MP Douglas Chapman.
But Chapman later quit the post in 2021, saying he had not been given enough information from the party to carry out his duties. After that, Beattie again took up the role.
Following Beattie's resignation, he was replaced by interim treasurer Stuart McDonald, the MP for Cumbernauld, Kilsyth and Kirkintilloch East.
On Tuesday, Beattie was asked if he knew about the purchase of the campervan and if he signed off on it, but said: "No, I did not know about it".
Later in the evening, Beattie issued a statement, confirming he was aware of the motorhome purchase.
He said: "This afternoon I was asked if I knew about the motorhome purchase to which I answered no.
"Given some of the coverage of this answer, I believe it is important to clarify that I was unaware of the transaction at the time of purchase.
"I became aware of the transaction via the 2021 annual accounts."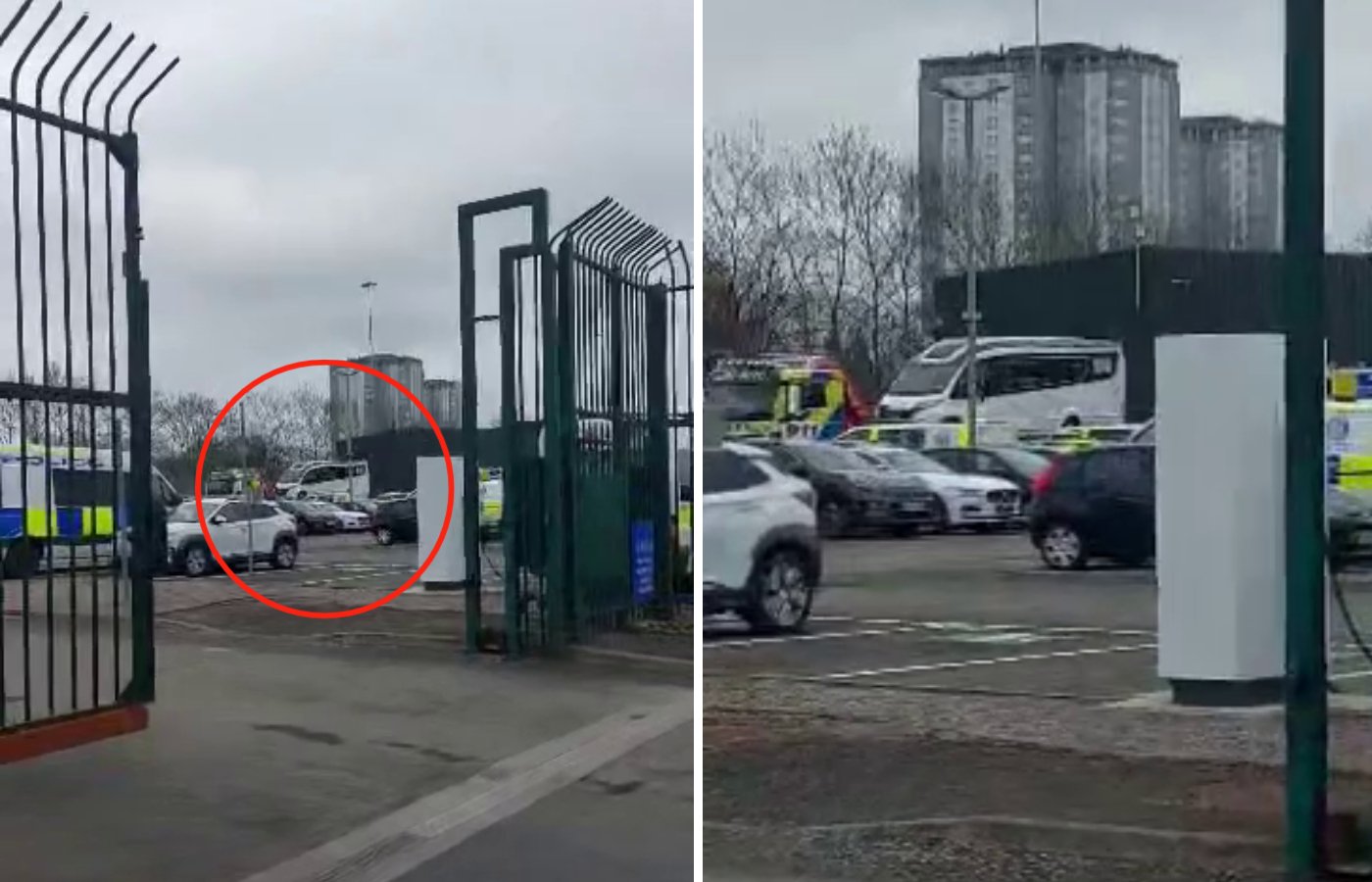 The SNP's 2021 accounts which were submitted to the Electoral Commission show that Beattie did sign off on £80,632 worth of "motor vehicles".
The Niesmann + Bischoff vehicle, which can sell for as much as £110,000, was seized by police from the home of the mother of Nicola Sturgeon's husband Peter Murrell at the same time he was in custody and the home he shares with the former first minister was being searched by police.
Murrell was released without charge later that day, pending further investigation. He had previously been the SNP's chief executive since 2001.
Beattie was asked if he resigned before he was sacked but responded "no comment".
He continued: "What I would like to say is obviously you guys are hoping that maybe I might give you some additional information, some point of view that might help develop the story that's out there.
"Unfortunately, it's an ongoing police investigation so there's very little I can say."
The Midlothian North and Musselburgh MSP insisted the SNP is financially "in the black".
But the party, he said, was a "going concern".
Questioned why the SNP continues to struggle to find new auditors ahead of two looming deadlines which could see it lose more than a million pounds in public funding, Beattie said, "apparently that's a market situation".
The party's auditors quit in October and have yet to be replaced, with the SNP Westminster group at risk of missing out on £1.2 million from Westminster authorities, known as Short money, if it fails to submit audited accounts by May 31.
He said he had "no comment" on whether he should be suspended from SNP.
The SNP MSP had quit Holyrood's Public Audit Committee following his arrest but said he has no plans to stand down from the parliament's Economy Committee.
Asked if this is the worst thing that has happened to him, he responded: "No, I was in Beruit when I was under artillery fire. That was worse."
Scottish Labour deputy leader Jackie Baillie said Beattie's admission that he did not know about the campervan purchase is a "bombshell revelation" that "lays bare the chaos at the heart of the SNP".
"That the treasurer of the party did not know that over £100,000 had been spent on a motorhome is mind-boggling," she said.
"This is a party in meltdown with nothing to offer Scots."
Scottish Conservative chairman Craig Hoy said: "This causal admission from Colin Beattie beggars belief. He's effectively saying 'Motorhome? What motorhome?'
"He has serious questions to answer over this bombshell revelation. How on earth could someone who was treasurer, when the accounts featuring this six-figure purchase were signed off, now claim he was never aware of it?
"The murkiness surrounding the scandal-ridden SNP increases by the day. Claims like this make a complete mockery of Keith Brown's remarks at the weekend that the SNP was one of the most transparent parties in the UK.
"Humza Yousaf should have long since suspended senior SNP figures like Peter Murrell, Nicola Sturgeon and Colin Beattie while this investigation is ongoing, but he has failed to show any signs of leadership.
"The SNP are rotten to the core and engulfed in chaos, meaning the real priorities of the people of Scotland – such as the cost-of-living crisis and the state of our NHS – are being completely ignored as a result."