Daniel Burns bought two alpacas on Gumtree after giving up his 9-5 as a double-glazing salesman.
Nine years later, he has 70 and owns The Alpaca Trekking Centre in Stirling – which has never been more popular.
A rise in staycationers and families looking for activities closer to home has prompted a surge in the number of people who want to take the four-legged furry creatures for a stroll.
Daniel told STV News: "We've doubled our turnover in a year and a half, just purely by the staycation situation.
"People can't go abroad at the moment so they're choosing to do something locally."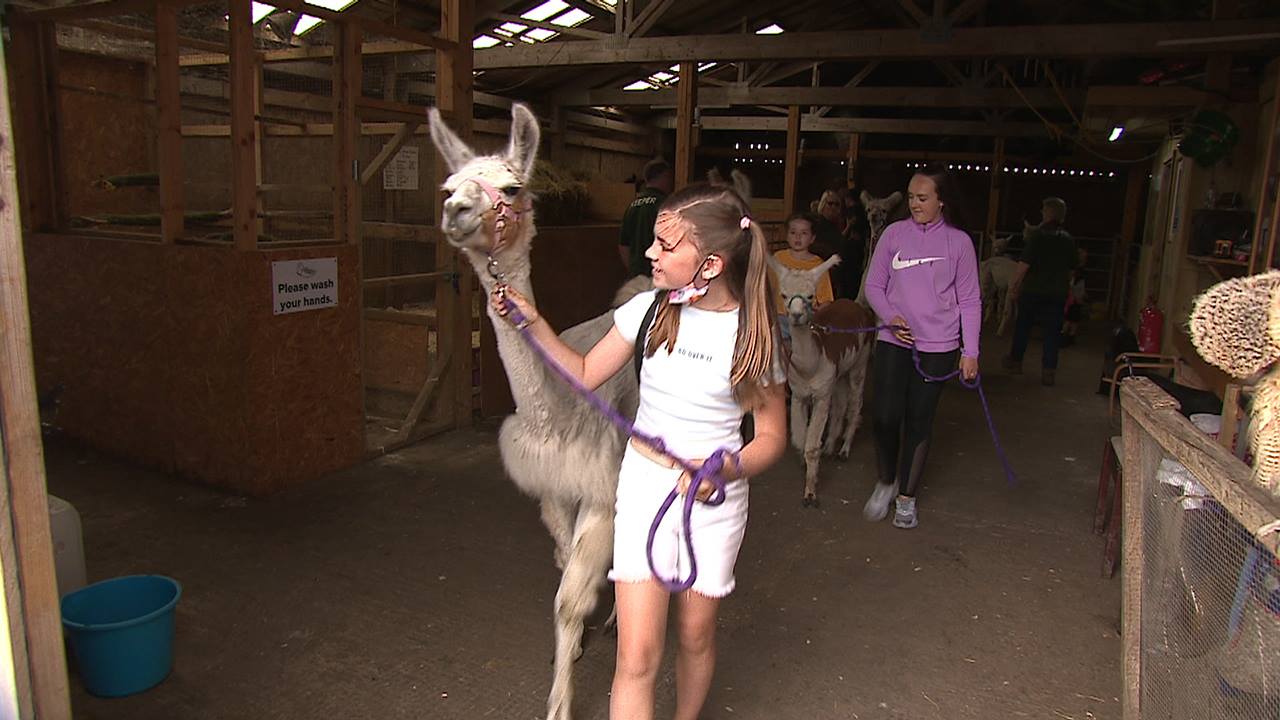 The number of farms and outdoor centres offering alpaca trekking is on the increase across Scotland.
Duncan Pullar, chair of The British Alpaca Society, said: "Demand for alpaca-trekking experiences has gone through the roof.
"There's a great unmet demand for people to get out in the countryside and lots of people want to do that by interacting with animals along the way.
"Alpaca trekking seems to have hit the note for many."
Daniel's alpacas even offer service with a selfie…
"Alpaca trekking is accessible and people can get up close with them and get a selfie," he said. "The alpacas are trained to do that."