A third of young men in Scotland have contemplated taking their lives as the impact of the coronavirus outbreak took its toll on their mental health.
The second wave of the Scottish Covid-19 Mental Health Tracker survey, which was carried out between July and August, showed 13.3% of people had thought about taking their life in the last week.
Recent Scottish government figures have also pointed to an increase in probable suicides since the start of the pandemic.
Two women have spoken to STV News about their experiences with suicide and what they believe should be done to tackle the issue.
Christine
Christine Cunningham lost her 19-year-old son Paul to suicide in July. He was autistic and suffered from bipolar disorder. He had battled with his mental health for a number of years.
"He's always had his demons, he's always battled. But he was the kind of wee boy that would always be the life and soul of the party. He was a cheeky wee boy but loveable. Paul was no angel by any stretch of the imagination but he was perfect to me," Christine said.
Paul had been feeling particularly low following the death of a friend five weeks earlier.
Christine says her son was initially found lying on the street after a drug overdose and had to be resuscitated before being taken to hospital for treatment. He later left the hospital.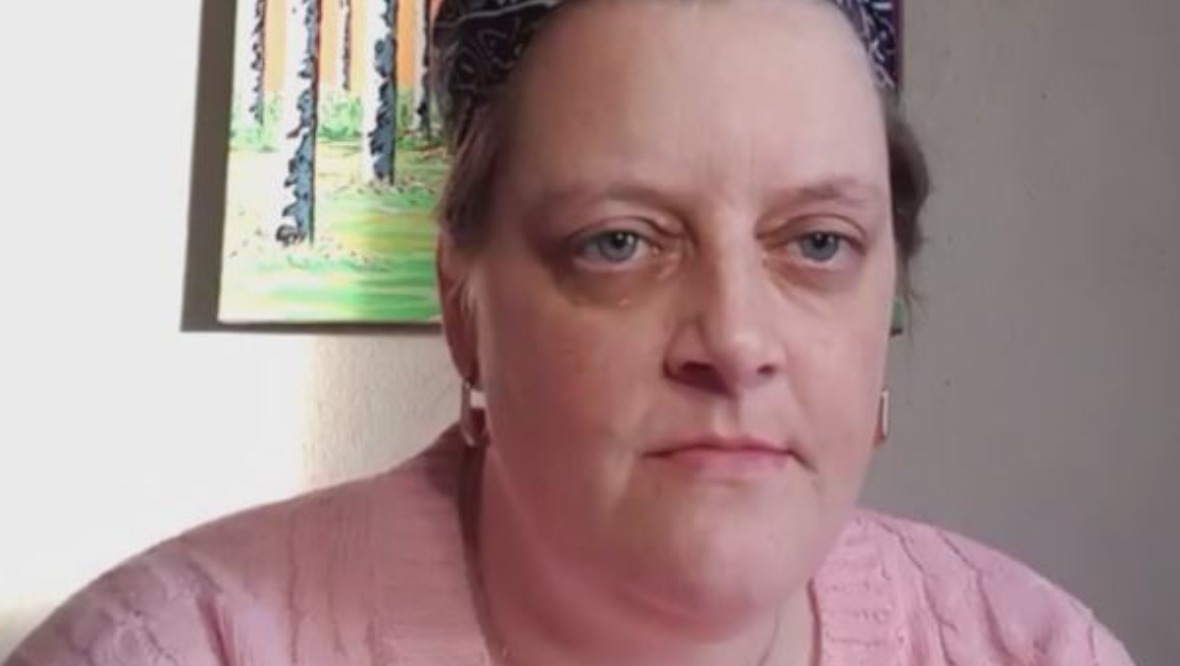 Later that evening, Christine received a call to say her son was in hospital again having attempted suicide for a second time.
She said the family begged medical staff to section Paul but he was insistent on discharging himself again, despite doctors having serious concerns about his chances of survival.
Christine said: "They told him straight, if you walk out of here you'll die and his response, that's the end game isn't it."
"They knew he was suicidal and they refused to section him and told me he was sound of mind. But how is anyone who has just taken an overdose sound of mind?"
Just hours later, Paul took his own life after being released from hospital.
"It's strange how one minute can change your whole life. It just ripped me apart. I felt it inside. At that point I knew that this was the outcome."
Christine is now campaigning for a change in the law on sectioning.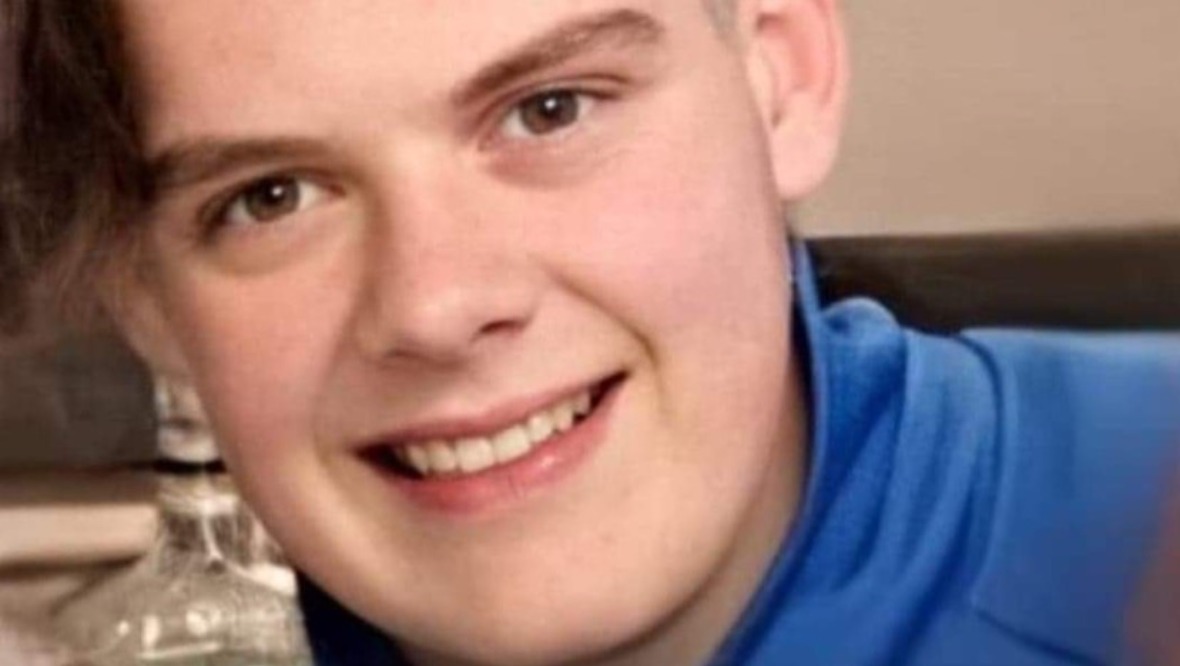 NHS Lanarkshire say they will be reviewing the circumstances around Paul's death.
Dr Jane Burns, NHS Lanarkshire Medical Director, said: "We cannot release details about individual care.
"A review of the circumstance of the patient's death are continuing and we would be happy to meet with the patient's family to discuss their concerns in a confidential manner."
Currently in Scotland, an emergency detention certificate can be issued on medical grounds, allowing a person to be held in hospital for up to 72 hours for assessment. The doctor can grant the order if they believe the patient has a mental disorder but the patient must agree to any treatment given.
Christine doesn't want other families to go through what she has.
"Mental health has taken a back seat during the pandemic and something needs to be done to save our kids. And it's that simple, it needs to be at the forefront of everything. Our kids need to be saved. There needs to be somewhere that people can go."
Sally
Sally Nimmo has struggled with her mental health for almost a decade. The coronavirus outbreak has had a huge impact on her.
"Before the pandemic I had developed coping strategies like going swimming with my friends and even just having girls nights. But when lockdown hit all those coping strategies were taken away," she said.
The 26-year-old began self harming in August, something she had never done before and it culminated with her ending up in A&E.
"I remember being in work and just feeling really suicidal. And I felt like it was quite consistent which was scary. The doctors felt my family could keep me safe so they sent me home.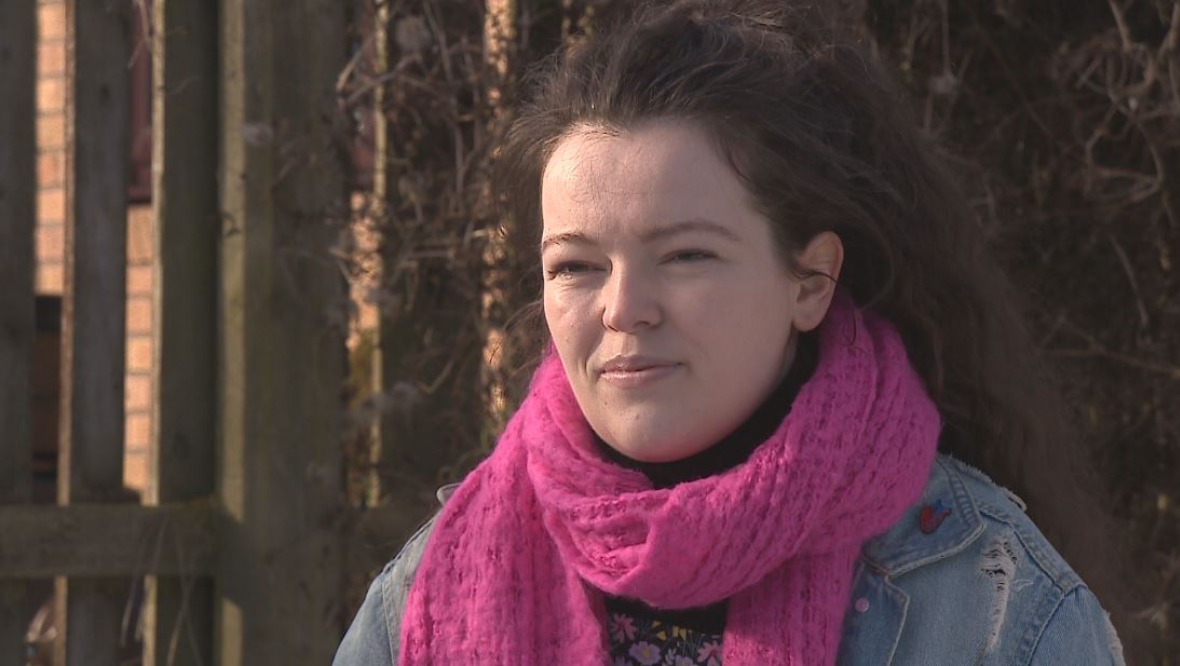 Sally was then referred to a psychiatrist and diagnosed with an adjustment disorder but she is frustrated that it took her reaching crisis point to get that extra help.
"Getting that diagnosis has just helped me to be able to process things but I don't think it's fair on anybody having to reach this point to get extra care.
"If someone's experiencing issues with their mental health they should get the care as quickly as possible to be able to prevent anything escalating, and there's just not enough of that going on unfortunately."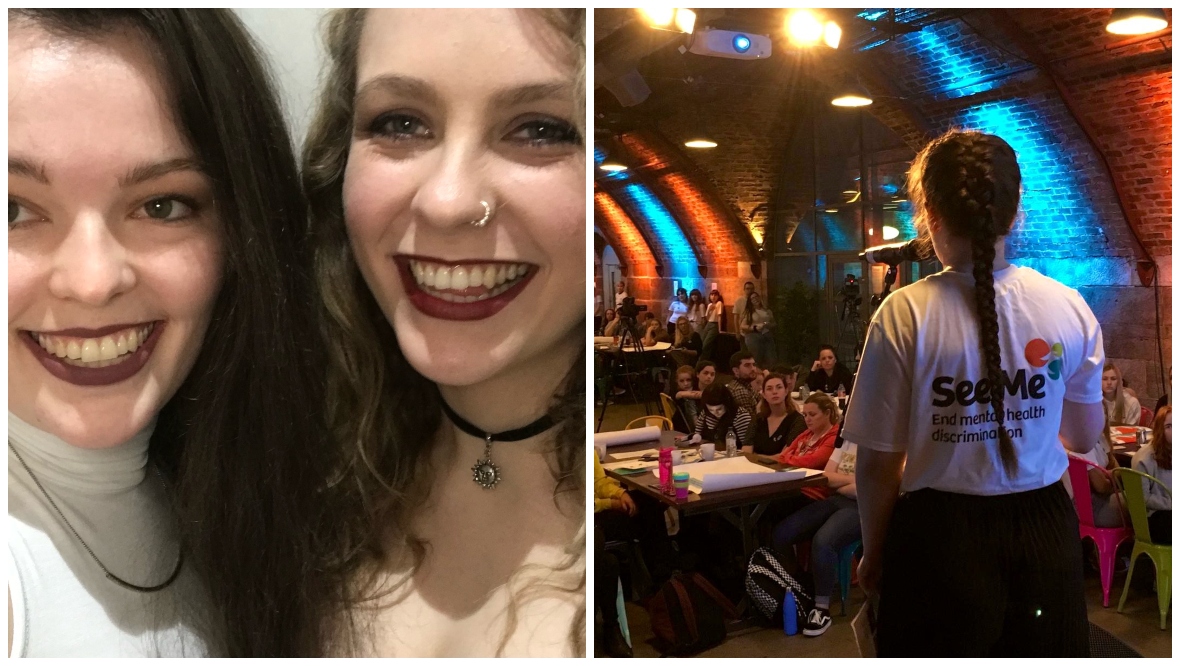 Sally is now looking to the future and spends time volunteering with the mental health charity See Me Scotland, helping others who are struggling.
Her advice for others would be "try your best to speak to other people about it".
"You're so in your own head that you just think nobody cares, so opening up to people round about you is a massive thing. If you're feeling down, reach out."
If you're affected by the issues in this story you can speak to Samaritans on 116 123.