In December 2011, a storm hit Scotland that was so iconic it trended worldwide, had its own Wikipedia page and saw a clothes range emblazoned with its name.
Winds reaching 165mph uprooted trees, overturned buses and forced roads and schools to close in what was Scotland's worst storm for a decade.
But it was not the ferocity of the weather itself that made it famous.
Because as meteorologists charted the destructive path of Cyclone Friedhelm, in Scotland everyone was talking about Hurricane Bawbag.
What is a bawbag?
The question that was being asked by millions of social media users around the world…
Usually deployed with a touch of sly humour, the vulgar term is used for the scrotum and derogatively against anyone who's a bit of an idiot.
"Panic buying caused by #hurricanebawbag has resulted in shelves being stripped bare of Irn Bru, Pot Noodles and Green Rizzlas" was the typical comment doing the rounds on Twitter.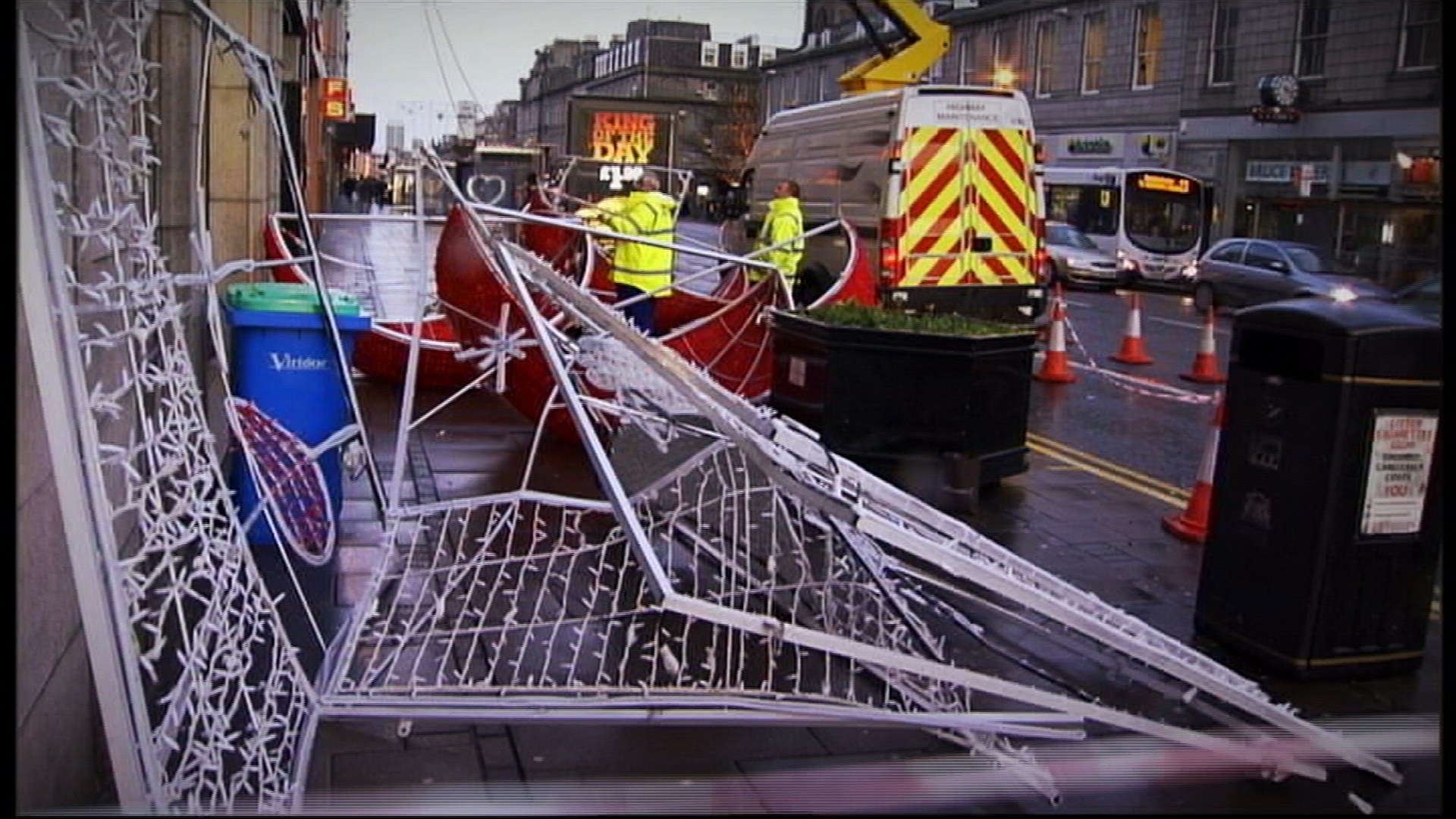 "The sad moment when you watch your shed leave you for another garden. #hurricanebawbag," another user wrote.
The hashtag was even used by Stirling Council to share information, before the storm's unofficial name was given a serious stamp of approval when then-convener of the Scottish Parliament environment committee Rob Gibson said it in an interview with STV News.
But nothing else doing the rounds on social media compared to the iconic clip of an escaped trampoline rolling down a street…
Bawbag soon even boasted its own Twitter and Facebook pages and eventually a clothing line, with a range of T-shirts and hoodies bearing the boast 'I survived Hurricane Bawbag' still available online.
How bad was Hurricane Bawbag?
The seriousness of the storm was laid bare on December 7, 2011 when the Met Office issued its first ever red warning for wind as the Central Belt braced itself for a battering.
Every school in the west of Scotland was closed the following day, and many others in the east and north followed suit.
As 'Bawbag' tore across the country, and high winds and waves blew trees and debris into power lines, 150,000 homes lost electricity, and the travel network suffered major disruption; trains were cancelled and dozens of flights were unable to leave Glasgow and Edinburgh airports.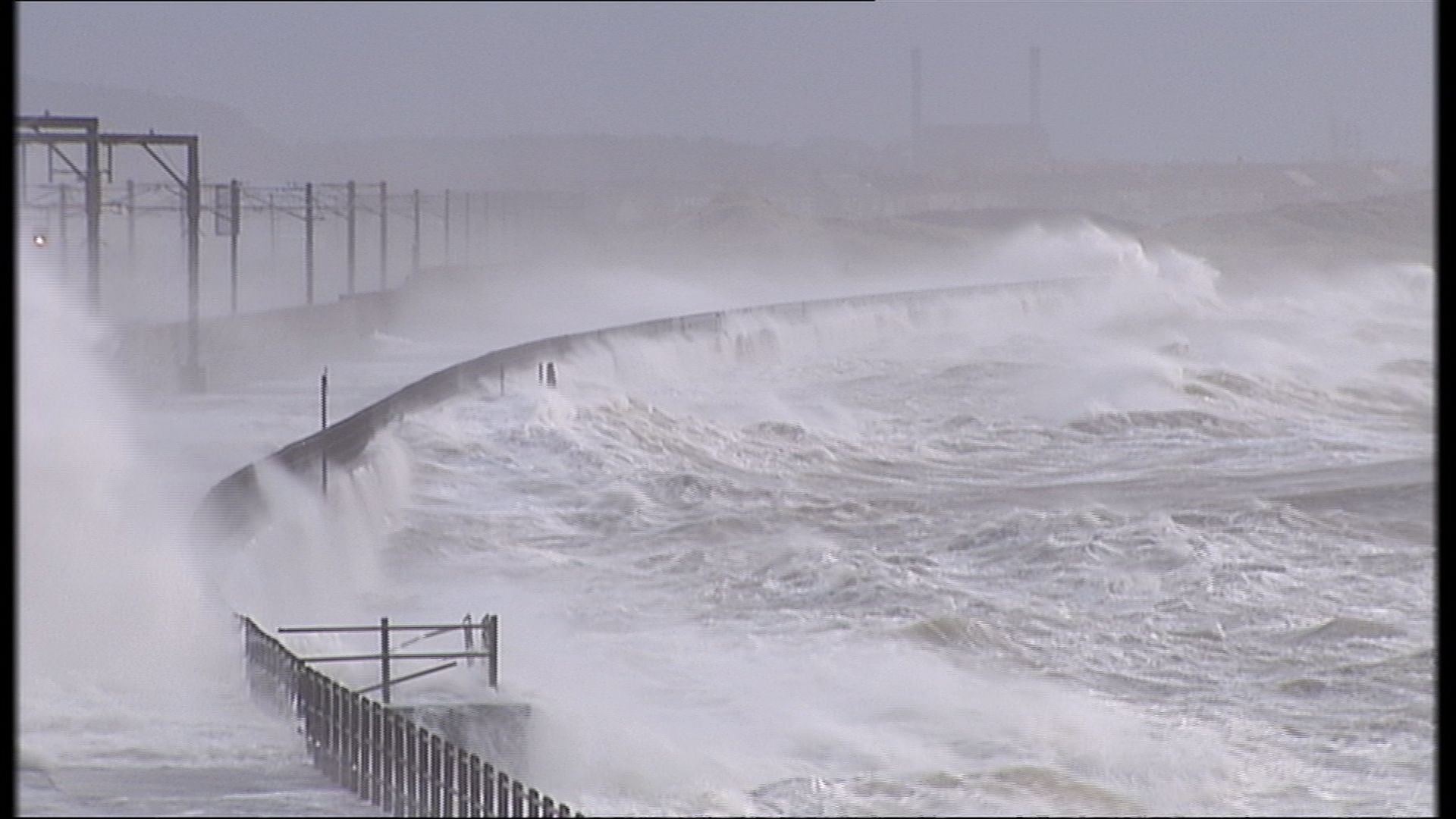 A floating oil storage vessel in the North Sea lost tension in its anchors, while Aberdeen's Christmas lights were blown down.
Police in central Scotland took more than 500 calls and a number of people suffered minor injuries.
"Casualty was really busy with a lot of people who'd been blown over, cracked wrists, sprains, fractured ankles," chief inspector Stuart Karl of the old Strathclyde Police told that evening's Scotland Tonight.
He also revealed a police officer was in hospital with serious injuries after being blown over while dealing with a road crash at the Rest and Be Thankful.
Andrew Lafferty was among the many Scots affected after getting home from work to find that the roof had been blown off a row of garages near his then-home in Cambuslang.
"The roof was doing a 180 up in the middle of the air," the 36-year-old owner of contractor Calma Group told STV News ten years on.
"It had blown right off the garages, the timbers had been ripped right up.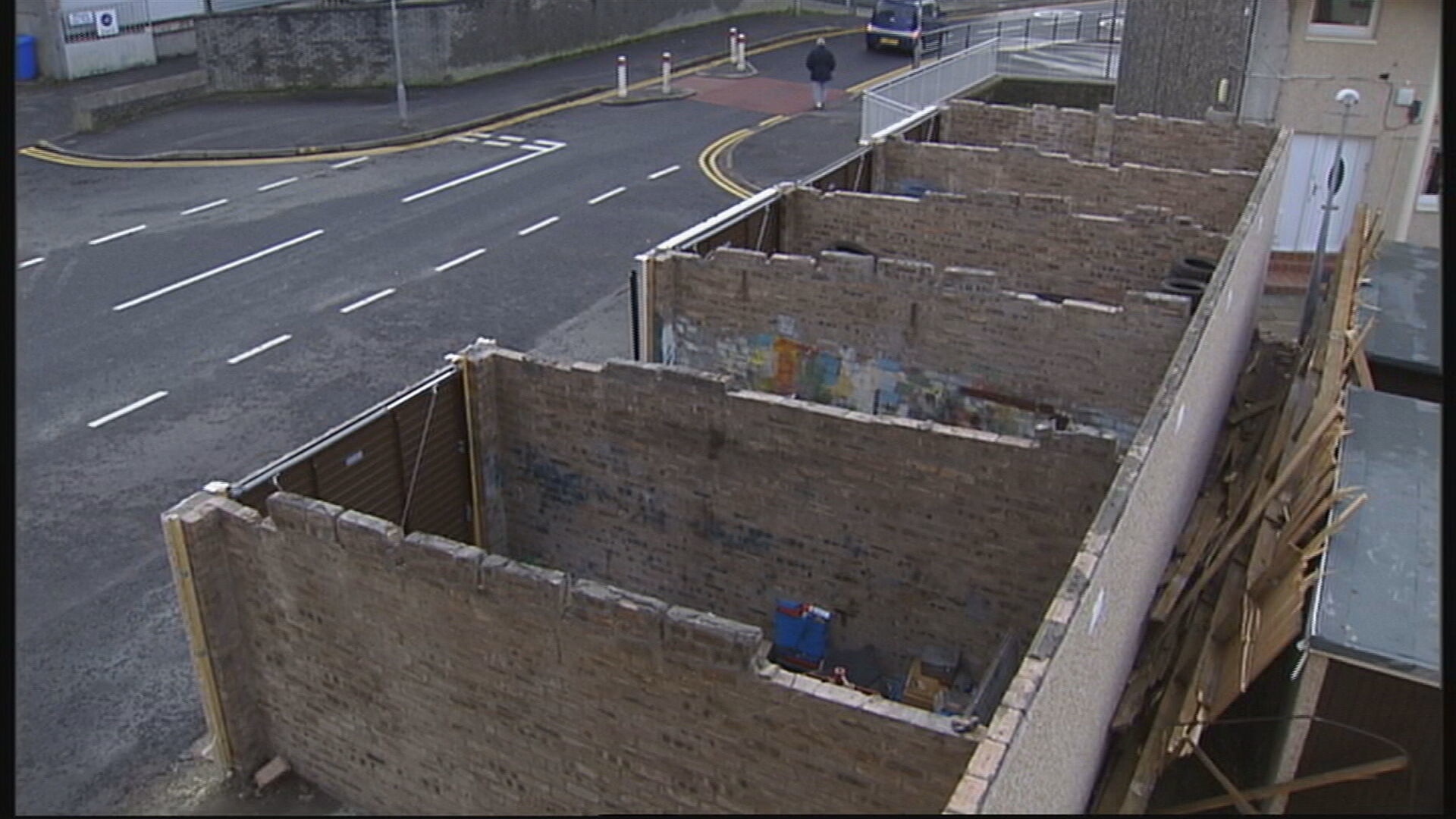 "I'd been sent home from work and the motorway was a riot. Cars were getting blown about, it was crazy, and the next morning there was debris lying all over the place."
Bawbag changed storms forever
These days, storms are given proper names, such as Barra which hit Scotland on Tuesday, and Arwen, which left many homes without power for a week.
But if it hadn't been for 'Bawbag', that might not be the case, explains STV meteorologist Sean Batty.
"Bawbag probably played some part in the decision to start naming storms," Sean said.
"In a world of social media, naming storms is ingenious. It's all very well me telling people that a storm is coming on TV and to be ready, but to give it a name gives it a personality and makes people take more notice of it.
"Also, we now see hashtags for the storm trending within minutes of them being named and that means a younger audience gets involved.
"What we would term as banter – pictures of a patio chair on its side with the words 'This #StormName is a nightmare' – actually helps spread the word that something is coming, and to be ready."
As for 'bawbag', well the word has since secured its place in the dictionary and marked the occasion by enjoying an outing on the STV News at Six during this exchange between presenters John MacKay and Kelly-Ann Woodland.