The number of women travelling from Scotland to England to receive later abortion care has increased by 55% in the past year, new figures show.
In 2021, the number of women travelling to England was 42 but in 2022, new figures from the British Pregnancy Advice Service (BPAS), seen exclusively by STV News, show this increased to 65.
Since 2019, 282 women have travelled from Scotland to England to attain the service.
All health boards across Scotland can currently only administer abortions up to a 20-week gestation period, despite the legal limit for an abortion in the UK being up to 24 weeks.
Claire, whose name we have changed to protect her anonymity, was 19 when she found out she was 22 weeks pregnant.
When she sought an abortion in Glasgow, she was told she wasn't eligible and she had to make the journey to England instead.
"I think when you're going through something like that you just want to stay in your own bed," Claire told STV News.
"I was so nervous that I wouldn't meet the cut-off date because, by the time we got down there, I was 23 weeks. Then by the time I actually got to have the procedure, I was 23 weeks and five days – which is far too close, when it could have been dealt with a little bit sooner if it was in Glasgow."
Across all Scottish health boards since 2019, Greater Glasgow and Clyde had the greatest number of women travelling down to England for abortion care (67).
Claire added: "It should be available in Scotland. I'm not the only person going through this. I worry about other people not just myself.
"I've been through it and I'm quite strong but I worry about maybe girls younger than I was, girls who can't tell their parents or don't have jobs to be able to pay for that travel. What are they doing like what help is there for them?"
Asked if he thinks abortion healthcare is good enough in Scotland, First Minister Humza Yousaf said, "it's good but it needs improvement".
He added: "If we look at the issue of, for example, later-term abortions, there's more that we can do to because we know that we don't want women to feel that their only option is that they have to travel to other parts of the UK."
Number of women who travelled from Scotland to England for abortion care between January 2019 to May 2023
| | |
| --- | --- |
| Contract | Number of women travelling to England |
| Greater Glasgow & Clyde | 67 |
| Lanarkshire | 38 |
| Lothian | 35 |
| Fife | 33 |
| Ayrshire & Arran | 23 |
| Privately Funded | 20 |
| Forth Valley | 19 |
| Tayside | 15 |
| Grampian | 13 |
| Highland | 8 |
| Dumfries & Galloway | 5 |
| Borders | 4 |
| Total number: | 282 |
Included are all BPAS clients travelling from Scotland for surgical abortions and post-20 week medical abortions, neither of which they can access in Scotland. The only women not listed here will be women who may pay to be treated at another abortion provider, or women who are clinically unsuitable for treatment at BPAS who are then placed in the NHS in England.
BPAS book appointments for women travelling from Scotland to England as well as providing funding for travel and accommodation.
Rachael Clarke, BPAS chief of staff, said: "Women get to a certain stage in pregnancy and even although it's legal, health boards in Scotland don't provide abortion.
"They do provide it for women who have foetal anomalies which is absolutely the right thing to do, but they don't provide it for women who have incredibly difficult family circumstances, women who might have been sexually assaulted or raped, younger women.
"I think we saw in the England stats for the first six months in the last year that there were two girls under the age of 16 that were forced to travel down to England to end pregnancies. Ultimately, they don't have a choice in the matter.
"We do still get women referred below that [20 week] gestation and that's because of waiting times and waiting times are going up everywhere because the demand has increased so much.
"Ultimately, none of this is solved until women can get the abortions they are legally entitled to, as locally as possible and also with the choice of methods.
"Some of the women we talk to are exceptionally vulnerable or exceptionally young. They may have never left Scotland before, some of them, particularly if they are from Glasgow or Edinburgh, may have never left their home city before and we are essentially telling them to get on a plane or get on a train and travel hundreds of miles down to London."
Ms Clarke says the Scottish Government needs to do more to better abortion care in Scotland.
She added: "I think there has been a huge amount of work done over the last five or six years about making abortion as accessible as possible as early as possible but what hasn't been addressed has been the long term failure of the NHS in Scotland who provide those later gestations.
"24 weeks has been the legal limit since 1990 and the abortion act has been in place since 1967 and Scotland has never ever provided the full extent of this act.
"Working for BPAS, we in England always treat those women who need us but they shouldn't need us and we shouldn't have to step in to provide care which really should be provided by the NHS."
BPAS says they continue to receive referrals from health boards who don't have capacity in the service to treat some women before they reach 20 weeks.
The Scottish Government has said they are aware there are "some cases" where women have been sent to England before 20 weeks gestation "due to the demand on services".
Campaigners have been calling on the Scottish Government to expand abortion healthcare in Scotland to the legal limit.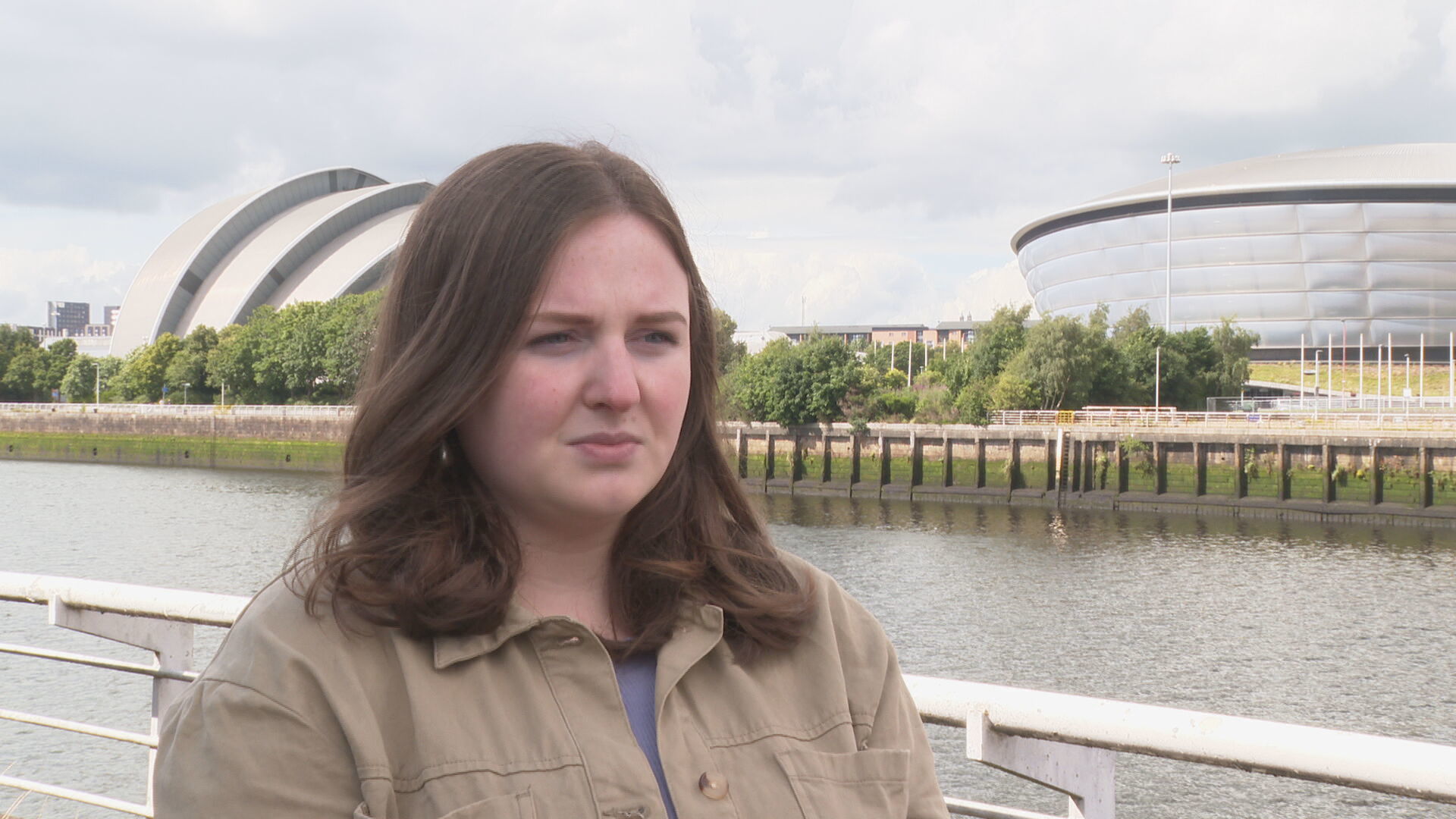 Lucy Grieve, co-founder of Back Off Scotland, said women in vulnerable situations are being "let down" by the government.
Ms Grieve said: "I can't for the life of me understand why this hasn't been a number one priority for the Scottish Government in terms of abortion policy. I just think it's a total disservice to the people who are needing complex healthcare in complex circumstances the most.
"The last thing they need is to travel 500 miles, have a surgery in London and then be returning the day after not clear on whether they are going to be reimbursed for their travel, for their accommodation and at the end of it people are going forward with a lot of pregnancies they wouldn't have kept if this had been a service up and running in Scotland as women should be legally entitled to have."
Ms Grieve says she has heard from girls who were under sixteen and women who suffered from domestic abuse when they have had to travel for abortion services.
Ms Grieve is calling on the government to establish a site in Scotland which will cater abortion services up to the legal limit.
The campaigner added: "We've heard a number of really traumatic stories and I can't understand that the Government can hear stories like that, continue to say they are doing everything they can but actually when you look down on the ground, it's not being done."
For years, Back Off Scotland has been calling on the Scottish Government to establish protest-free buffer zones within 150 metres of abortion providers.
Despite such zones being set up in parts of Northern Ireland, Wales and England, Scotland has yet to enforce this.
"Scotland is the nation which is the furthest behind in the UK in terms of strengthening reproductive rights," Ms Grieve said, "We've seen a lot of movement elsewhere in England and Wales and even Northern Ireland. I think it's our duty to make a fit for purpose abortion service level framework."
However, those in favour of the protests, say introducing buffer zones would undermine freedom of speech.
Lois McLatchie, from ADF UK, said: "We do need to protect the basic fundamental rights of free speech and free democracy. It allows people to pray on a public street where they wish to pray."
BPAS said there has been a rise in women seeking abortion services across the UK in the past couple of years due to the cost of living crisis which has contributed to more women travelling down south for abortion care.  
Ms Clarke added: "I think for those women, particularly those who have unexpected changes in circumstances they might present later because it might have been a wanted pregnancy but ultimately if you lose your house or you lose your job, your ability to provide just isn't there anymore."
National Services Scotland is currently working with health boards, the Scottish Government, and external providers to develop a "specification" to provide these services within Scotland.
Jenni Minto, minister for public health and women's health, was approached for interview on this topic but she declined.
However, she did send over this statement which reads: "The Scottish Government is working with the National Services Division and NHS boards to look at all options to try and ensure that services up to 24 weeks are established here so that women can access all forms of abortion services in Scotland.
"Funding is available for any staff who would like to seek specialist training to enable them to provide later stage abortions.
"Where an NHS board cannot offer abortion services up to 24 weeks' gestation locally, they must work to provide an appropriate and person-centred care pathway for all patients seeking abortions up to the legal limit. Almost 97% of all abortions carried out in Scotland took place prior to 14 weeks gestation.
"We have been clear that their care should be paid for by NHS Scotland, and this includes cases where women may be required to receive an abortion out with Scotland."