Scotland's airports are gearing up for one of the busiest travel weekends of the year, with tens of thousands of people set to jet overseas for the Easter holidays.
Edinburgh Airport expects more than 600,000 passengers to pass through the terminal between Friday, March 31 and Friday, April 14.
And Glasgow Airport says an expected 90,000 holidaymakers will travel through the terminal this weekend after schools break up for the Easter holidays.
More than 360,000 people are expected to pass through Glasgow Airport during the entire school break.
Many will be heading to popular sun destinations such as the Canary Islands, the Costas in Spain, Turkey, Cyprus and the United Arab Emirates, which saw the re-introduction of the A380 "super-jumbo" on Emirates' Glasgow-Dubai service last week.
Passengers are also expected to jet off to a number of city and short-break destinations such as Rome, Barcelona, Amsterdam, Frankfurt, Dublin and easyJet's new Porto route, which started on Friday.
Entertainment will be on offer for younger departing passengers including a visit from the Easter Bunny, who will be on hand to dish out chocolate eggs.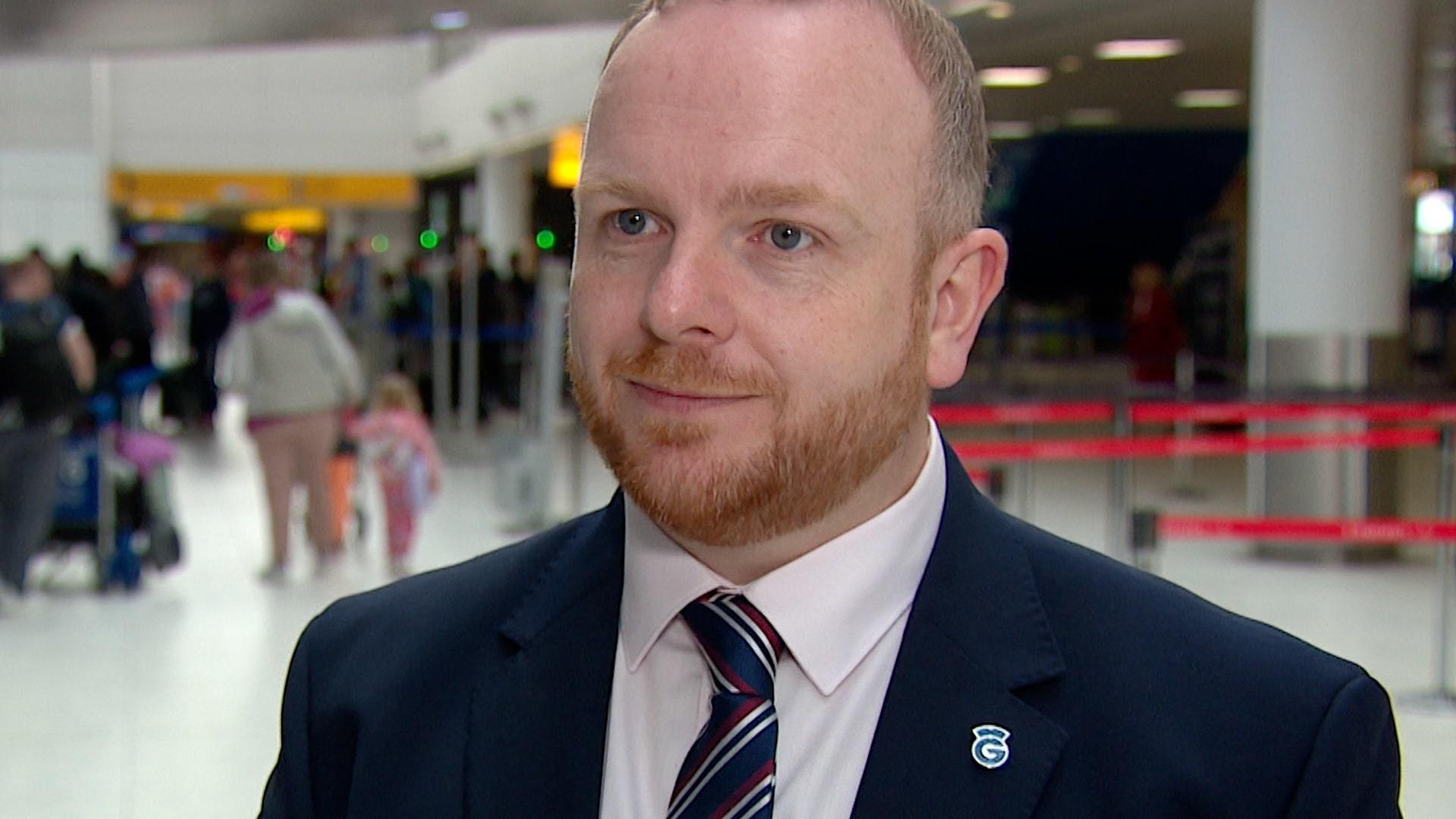 Ronald Leitch, operations director at Glasgow Airport, said: "This year's Easter school holiday break is gearing up to be our busiest for years and our passengers will be eager to get away this weekend given there is still a bit of a chill in the air.
"Last year's Easter getaway came just days after travel restrictions were lifted in the UK and many were still in place across Europe, so there were a lot of nerves for passengers looking to head off on a long-awaited holiday.

"During the next two weeks there will be a fantastic atmosphere in the terminal as we welcome thousands of people heading off to sunnier climes and exciting city breaks, so we want to make sure our passengers enjoy a smooth journey through the airport as they set off on their travels."
The most popular destinations for people departing Edinburgh Airport include Belfast, Dublin, Amsterdam and Paris; Geneva for skiing; and sunshine breaks such as Antalya, Alicante and Tenerife. For long-haul, New York is a popular choice.
Some 25,000 passengers are also expected to pass through Aberdeen Airport this weekend.
A spokesperson said: "The Easter school fortnight is always an exciting time at the airport as passengers head off for a well-deserved holiday to sunshine destinations such as the Costas and Canaries in Spain, or for a short city break to destinations direct from Aberdeen including Amsterdam, London or Gdansk."