Hundreds of parents are expected to march on Holyrood on Wednesday in calls to address the "criminally underfunded" provision for additional support needs in schools.
Families say teachers and pupils alike are being failed by an education system which does not recognise the specialist skills needed for children with additional support needs (ASN) or special educational needs (SEN).
Many face being placed in mainstream education despite meeting the criteria for an ASN school due to lack of resources.
Scotland only has 19 specific ASN schools, meaning parents also face a "postcode lottery" on whether their child will have access to the education setting that is right for them.
Unions have shared the concerns, with the Educational Institute of Scotland (EIS) noting a "decline in the number of specialist ASN staff employed in schools, while the number of young people with an identified additional support need has also increased".
The campaigners say their fight has "only begun" and have been offered a meeting with education secretary Jenny Gilruth after their petition to the Scottish Parliament gained over 10,000 signatures.
One of them is Stephanie Vavron, a TikTok campaigner who has brought the realities of life as a parent of an autistic child to light for her over 340,000 followers.
Her four-year-old son Max has autism and cerebral palsy and is non-verbal.
Despite being assessed by a group of teachers, doctors, language therapists and child psychologists as right for an ASN school, his case will be put before a panel in January to decide whether he will be sent to a mainstream school next year.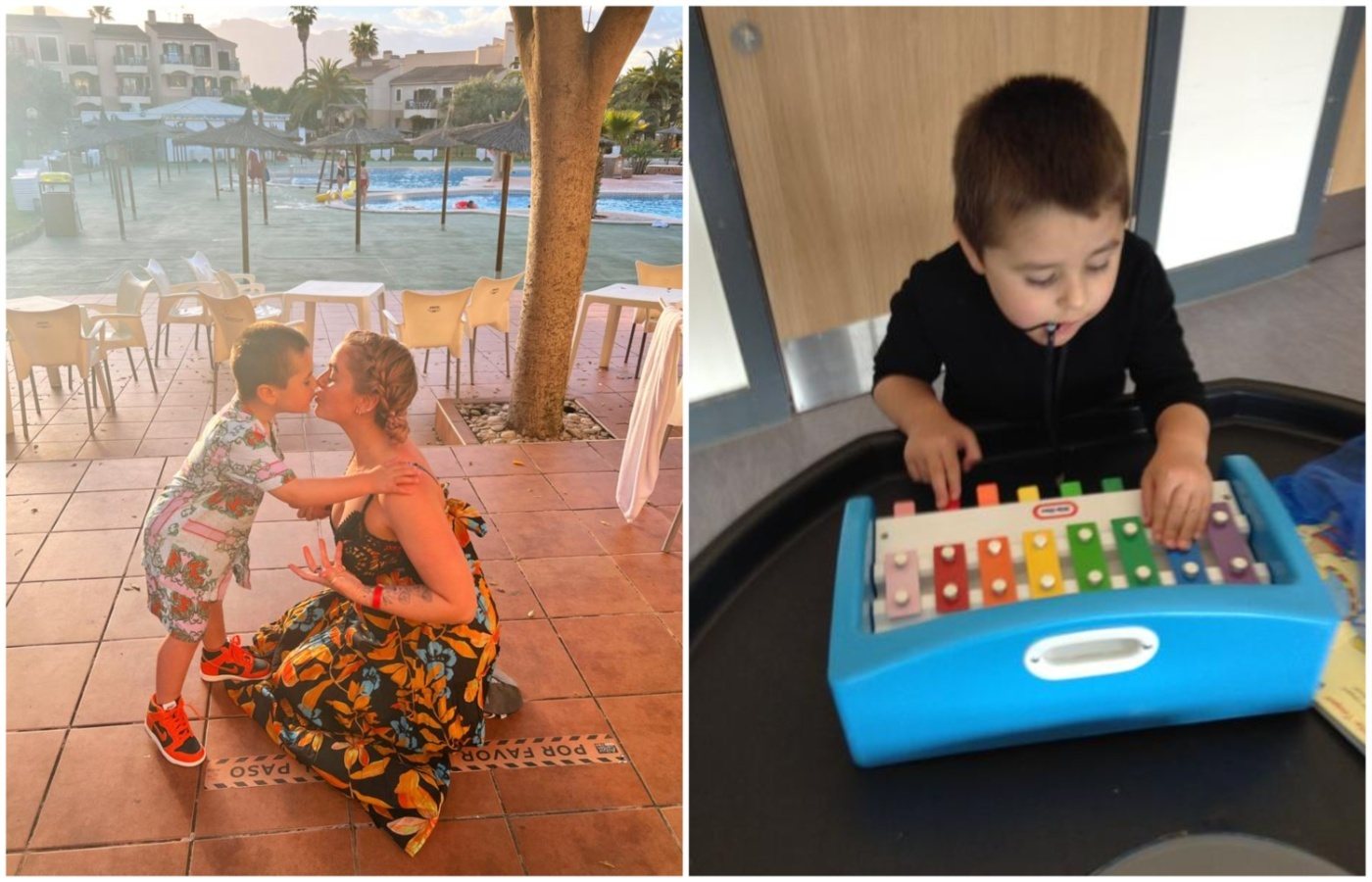 Ms Vavron told STV News "everyone is being let down" by "criminally underfunded" resources.
She said: "We are told that the Scottish Government's policy is 'Getting it Right for Every Child' (GIRFEC) but they are not doing that at all.
"I have been contacted by so many teachers who say they feel like they are failing these kids because there is a massive lack of support, that is not why anyone chooses to become a teacher.
"We are also speaking up for all children who are being let down in mainstream education because of kids with ASN in classrooms without the right support."
Ms Vavron, who also has a 14-year-old daughter, fears her son may be denied a place in an ASN school in January after experiencing the lack of support he received in a mainstream nursery.
Last year, she fought to get him a place at Orchard Brae, an ASN school in Aberdeen.
She said: "They have been amazing support to him and to me and his Dad.
"They have shown him how to use visual cards to communicate, he was in mainstream nursery for a year and they couldn't do anything like that.
"They teach him in a different way which enables him to get the best out of life."
Fellow parent Chelsea Findlay shares similar concerns for her son Arran.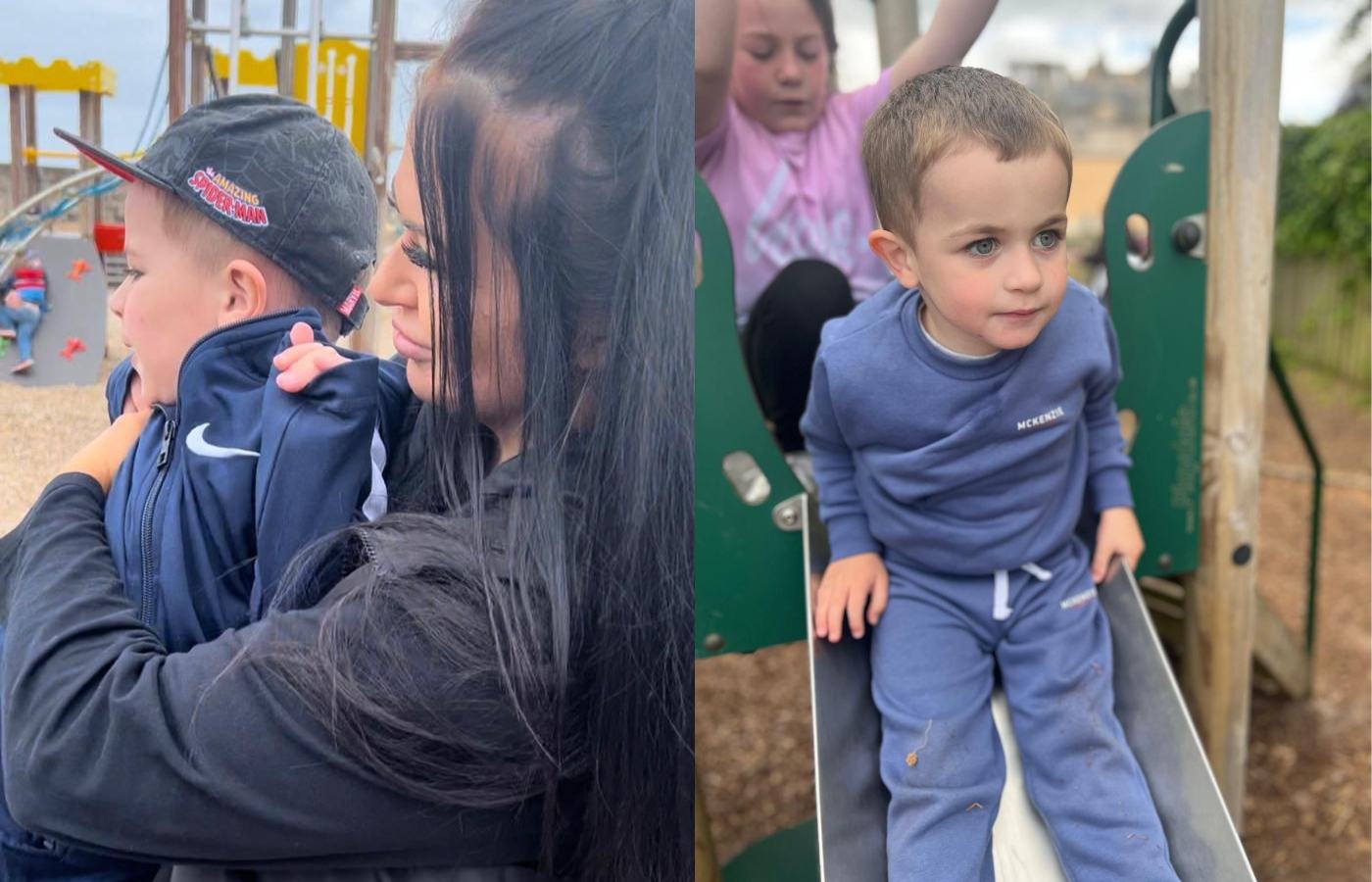 Arran, who is non-verbal and autistic, currently attends the specialist Ladybird Development Group nursery in Lossiemouth.
However, he will lose that place in the summer and move to mainstream nursery due to the extreme pressure for places at the centre which is charity run and a partner of Moray Council.
Ms Findlay, who also has a nine-year-old daughter, fears Arran, who loves the outdoors and animals, will not get the attention or one-on-one support he needs when he starts school.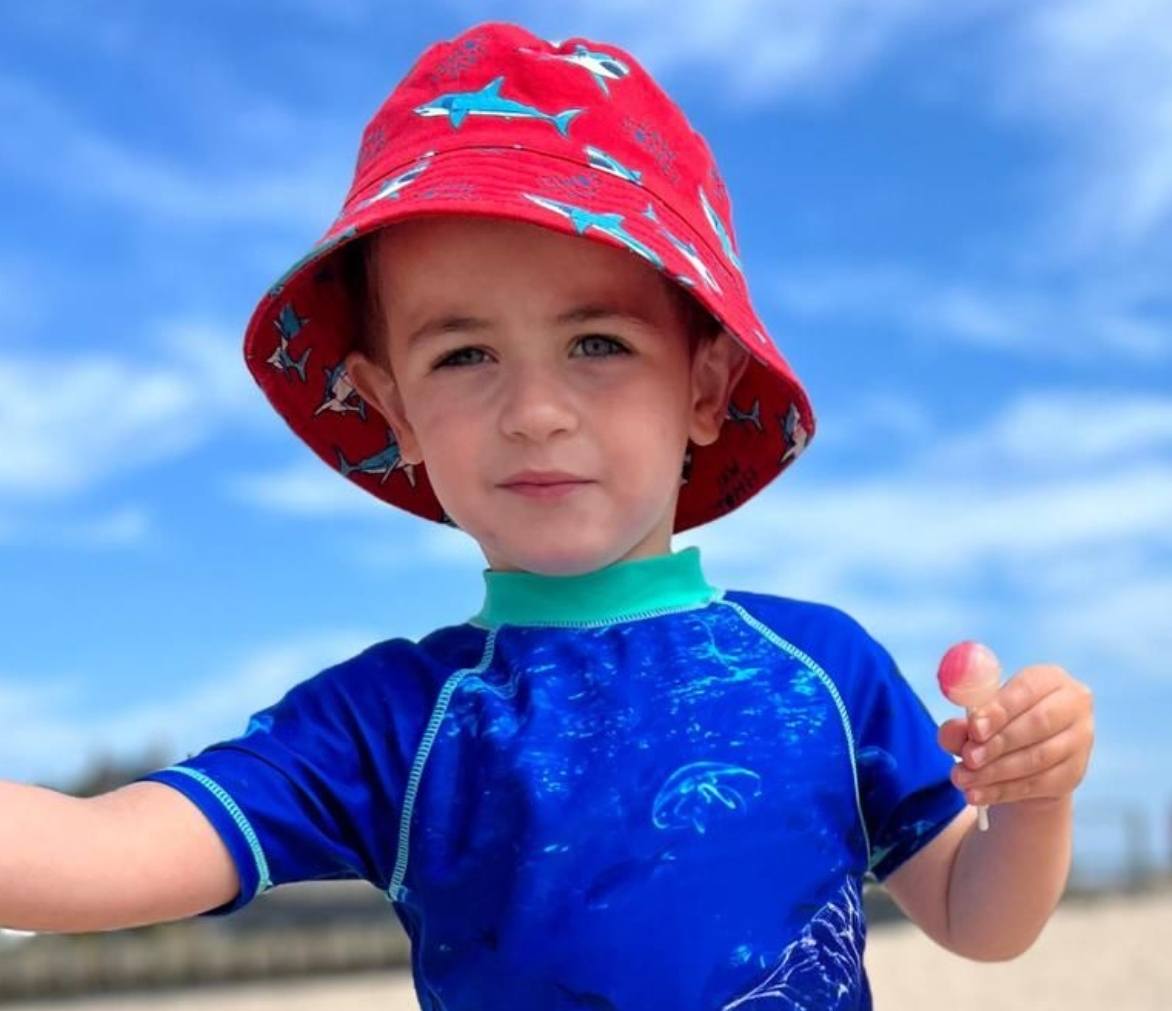 She also began sharing Arran's journey on TikTok where she met other parents like Ms Vavron fighting for change.
She told STV News: "You are worried your child won't get a place that is right for them. Parents are being left in the dark.
"Arran needs constant supervision. When he has a meltdown you cannot talk him out of it. He needs a school with specialist training.
"I'm not sure what to do, there is no clear path here because we don't have an ASN school."
Speaking about her involvement in the campaign, she said: "I know I might not see this change for Arran but I'm fighting for other parents.
"I met the other mums campaigning through TikTok and we have all become so close in this fight.
"I'm quite quiet and I can't really believe I'm doing this."
The petition, which currently stands at over 10,700 signatures, calls for the Scottish Government to transform funding for primary, secondary and ASN schools alike.
The petition states: "The Scottish Government want children with ASN to be included in mainstream education more than ever. Whilst this is to be encouraged, it is certainly not suitable for all children with ASN and indeed not for any without the required support and staffing in place.
"We do not doubt that part of this 'inclusion plan' is actually to do with saving money, as placements at special schools are costly with a much higher staff to pupil ratio. The presumption of mainstream has not been sufficiently funded. Its implementation by many councils is damaging to very young children with complex needs."
Ms Vavron, who left her job as a hairdresser due to her son's needs and now dedicates herself to TikTok campaigning, said: "Being the parent of a child with autism means sometimes you get two or three hours sleep a night.
"I cannot work a nine to five job.
"I started TikTok to try and normalise life and show my son for who he is. Hopefully things like this mean the world will become more accepting.
"The response has been absolutely phenomenal. Parents have told me I have helped them feel less alone.
"It's brought so much love and support for parents together."
She said the protest is just the beginning of the fight, with plans to meet with education secretary Jenny Gilruth next week and gain cross-party support in parliament.
She said: "No one will fight this for us, we have to do it ourselves.
"It's about making sure our kids can learn they way they want to learn.
"In just one month we have managed to get over 10,000 signatures on our petition and organise a protest at parliament – imagine what we can do in a year!"
The calls have been reflected in the feeling of teachers, according to the EIS, the country's biggest teaching union.
An EIS spokesperson said: "While the EIS cannot comment in relation to any individual case, the issue of the underfunding of ASN provision is a commonly raised concern by teachers.
"The reality is that ASN provision has been under-resourced for many years, with serious implications for young people in our schools.
"There has been a significant decline in the number of specialist ASN staff employed in schools, while the number of young people with an identified additional support need has also increased substantially over the last few years.
"Mainstreaming is not a cheap option, but must be supported by adequate staffing and resources to ensure that all young people with ASN receive the specialist support that they require and have the right to expect."
The protest is reflected in similar demands being made by parents in England, with a protest also planned at Westminster on Wednesday.
The UK-wide petition has gained celebrity support from figures including singer Stacey Solomon, TV presenter Gregg Wallace, and influencer Sophie Hinchliffe, famously known as Mrs Hinch.
The movement motivated parents like Ms Vavron to begin pushing for change north of the border.
A Scottish Government spokesperson said: "We know that the number of pupils identified with additional support needs has increased substantially since 2010.
"This has been driven by a change to how ASN statistics were gathered in 2010 and, of course, in more children being diagnosed."
They added: "Spending on additional support for learning by the Scottish Government has reached a record high of £830m in 2021-22. We have also invested an additional £60m since 2019-20 (£15m per year) and provide over £11m of funding to directly support pupils with complex additional support needs and services to children and families.
"It is for local councils to determine the most appropriate educational provision, taking account of their legal responsibilities and the individual circumstances the children and young people in their care.
"However, the Scottish Government takes our commitment to pupils with additional support needs very seriously, and the Education Secretary has arranged to meet ASN Reform Scotland to discuss their concerns in more detail."