Key points
Deputy first minister Shona Robison has been appointed finance secretary, taking over from Kate Forbes.
Michael Matheson takes over from Humza Yousaf as health secretary.
Jenny Gilruth becomes education secretary.
Forbes leaves the Scottish Government after being offered rural affairs position.
Early Forbes backer Ivan McKee stands down as business minister.
Keith Brown loses role as justice secretary.

Humza Yousaf has unveiled his cabinet after being officially sworn in as Scotland's sixth First Minister.
The SNP leader announced that deputy first minister Shona Robison will take over from Kate Forbes as finance secretary.
Forbes, who narrowly lost to Yousaf in the SNP leadership race, quit the Scottish Government on Tuesday after being offered a role as rural affairs minister.
Former business minister Ivan McKee – who initially ran Forbes' campaign – also stood down.
Michael Matheson takes on Yousaf's old role as health secretary while Jenny Gilruth has been promoted to the education secretary.
The First Minister said his cabinet will prioritise tackling child poverty, improving public services and building a fairer, greener economy.
He said: "Ahead of my appointment as First Minister, I have committed myself to a radical, ambitious and progressive policy agenda for Scotland – and I know that this team is the right one to deliver it.
"I want to thank those ministers departing government for their leadership over the last few years, through many storms not of our making – the economic damage caused by Brexit, the Covid-19 pandemic, austerity and the cost of living crisis.
"Those ministers – led so ably by Nicola Sturgeon and John Swinney – leave a strong legacy for the new team to build on."
Yousaf said his cabinet has a record number of women, with only four of the positions being awarded to men. Several of them are also under the age of 40.
He said: "I have made clear my belief Scotland's government should look as much as possible like the people we represent.
"As well as being the first ever First Minister from a minority ethnic background, I am pleased that a record number of women have agreed to serve, as well as a significant blend of younger and more experienced members.
"That said, every single appointment has been made on merit.
"Every single person in this government is clear that it is for the people of Scotland to determine their constitutional future – no one else – and we will work to ensure that they are given that right.
"As we make the case for Scottish independence, we will continue to govern well and demonstrate to the people of Scotland the benefits of decisions about their lives being taken here in Scotland."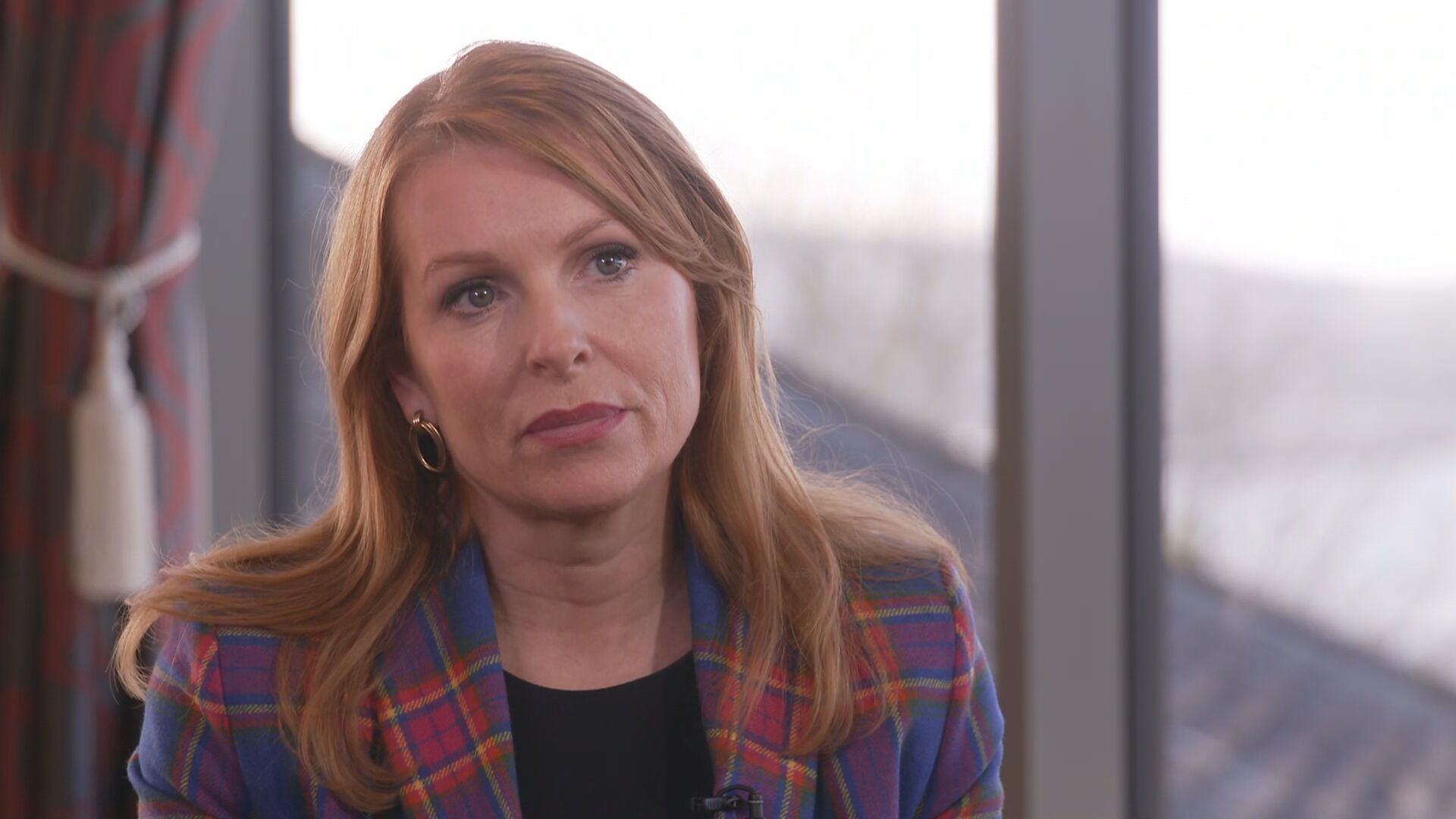 The ministers will be subject to a vote in parliament before their position is confirmed. However, it's likely all will go through with the support of Green MSPs.
The cabinet leaves out Ash Regan and Forbes, two of Yousaf's rivals in the SNP leadership election.
Some of Forbes' supporters had urged the new SNP leader to keep the finance secretary in the cabinet in a bid to bring the party together.
MSP Craig Hoy, chairman of the Scottish Conservatives, said Forbes' "furious snub to his offer of a cabinet demotion shows his mission to reunite their feuding party is doomed to failure".
"The reality is the SNP are divided from top to bottom. And, as they concentrate on knocking lumps out of each other, they are unable to focus on the real priorities of the Scottish people," he said.
Robison denied that Forbes was snubbed and suggested she was keen to have a greater work-life balance.
Ben Macpherson MSP, former minister of social security and local government, also announced he would be stepping back from ministerial roles.
He tweeted: "After serving in four ministerial roles in five years, today I've respectfully declined a fifth.
"I believe I've served well and reliably, and I'm proud of all that I've helped to deliver through challenging times.
"I wish the new FM, DFM & colleagues success. It's been an honour."
During the leadership contest, Yousaf said he favoured a "big tent" approach to governing, rather than having an "inner circle" where key decisions are made.
He pitched himself to party members as a progressive candidate that will unite the SNP after a divisive leadership race.
Responding to the new cabinet, Labour said Yousaf had chosen loyalty over talent and labelled the new ministers "B-rate politicians".
Jackie Baillie, the party's deputy leader, said: "The First Minister promised to bring the country together, but he can't even bring his own party together.

"This dismal cabinet cements the SNP's new status as a deeply divided party led by B-rate politicians.

"Loyalty is being rewarded over talent – but both are in short supply in the SNP.

"At the heart of this continuity government are some of the most incompetent politicians of the last decade, set to deliver more of the same failure.

"While the SNP are mired in chaos, Scottish Labour is united in our vision to deliver the change Scotland desperately needs."
Who's in Humza Yousaf's cabinet?
Cabinet secretaries
Shona Robison, the new deputy first minister, will take on the finance portfolio, including responsibility for the Scottish Budget.
Michael Matheson becomes the cabinet secretary for NHS recovery, health and social care.
Jenny Gilruth joins cabinet for the first time as cabinet secretary for education and skills.
Màiri McAllan joins cabinet for the first time as cabinet secretary for net zero and just transition.
Neil Gray joins cabinet for the first time as cabinet secretary for wellbeing economy, fair work and energy.
Mairi Gougeon remains cabinet secretary for rural affairs, land reform and islands.
Angus Robertson remains cabinet secretary for constitution, external affairs and culture.
Shirley-Anne Somerville becomes cabinet secretary for social justice.
Angela Constance returns to cabinet as the new cabinet secretary for justice and home affairs.
Junior ministers
Jamie Hepburn becomes minister for independence, a new role created by Humza Yousaf.
Green MSP Lorna Slater retains her role as minister for green skills, circular economy and biodiversity.
Green MSP Patrick Harvie retains role as minister for zero carbon buildings, active travel and tenants' rights.
Kevin Stewart becomes transport minister.
Gilliam Martin becomes energy minister.
Elena Whitham becomes minister for drugs and alcohol policy.
George Adam remains minister for parliamentary business.
Tom Arthur becomes community wealth and public finance minister.
Joe FitzPatrick becomes minister for local government empowerment and planning.
Jenni Minto joins government as minister for public health and women's health.
Maree Todd becomes minister for social care, mental wellbeing and sport.
Natalie Don becomes minister for children, young people and keeping the promise.
Graeme Dey takes on the role as minister for higher and further education.
Richard Lochead becomes small business, innovation and trade minister.
Christina McKelvie becomes minister for culture, Europe and international development.
Emma Roddick joins government as equalities, migration and refugees minister.
Paul McLennan named as housing minister.
Siobhan Brown becomes minister for victims and community safety.
Who's leaving the Scottish Government?
Kate Forbes will leave her post as finance secretary.
Ivan Mckee will step down as business minister.
Keith Brown is no longer justice secretary.
STV News is now on WhatsApp
Get all the latest news from around the country
Follow STV News
Follow STV News on WhatsApp
Scan the QR code on your mobile device for all the latest news from around the country