Humza Yousaf has said he is hopeful Joanna Cherry's cancelled show at the Edinburgh Fringe can go ahead.
The First Minister said he hoped a "solution" between The Stand and the SNP MP could be found after it axed her show.
At the weekend, managers said the event would not go ahead after staff raised concerns about Cherry's views on transgender issues.
The show was part of an "In Conversation With" series that includes interviews with film director Ken Loach, former Labour leader Jeremy Corbyn and Greater Manchester mayor Andy Burnham.
Cherry – the MP for Edinburgh South West – has been outspoken in her views on trans and women's rights and has been critical of the Scottish Government's Gender Recognition Reform Bill.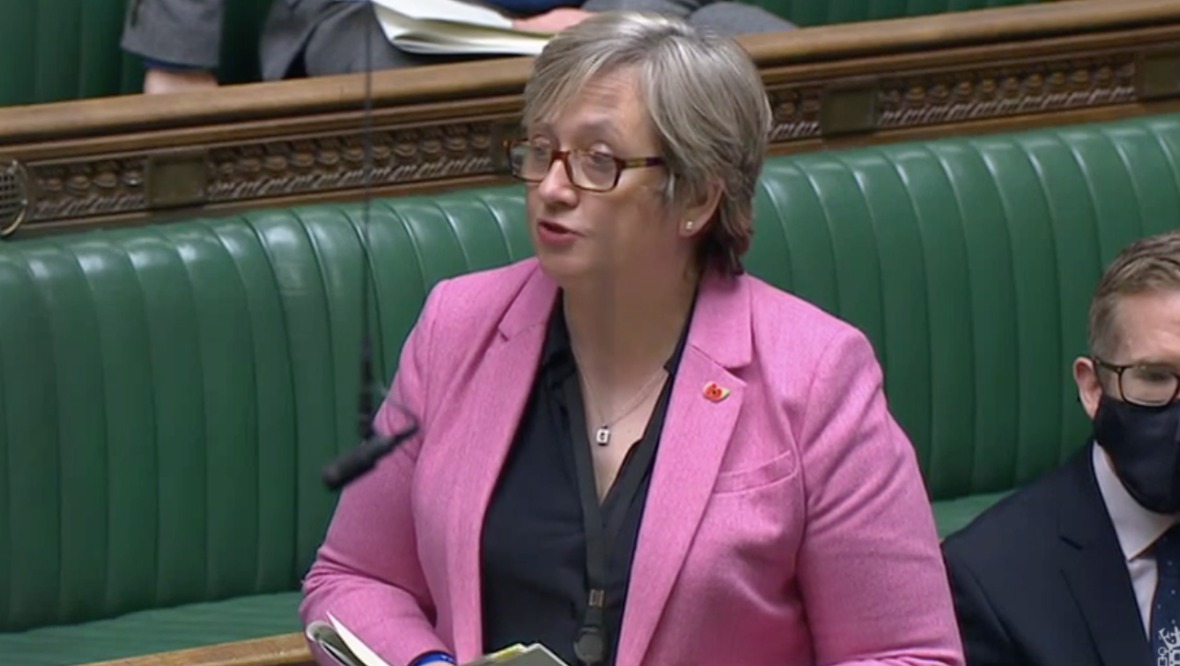 The legislation aims to make it easier for trans people to change their legal gender but some women's groups said it impacted women's rights and safety.
On Wednesday, Yousaf said while he hoped a compromise could be reached it wasn't for him to tell a comedy club who to book.
He said: "I hope there is a way of Jo's show going ahead. At the same time, as First Minister, it's not for me to tell comedy clubs or their staff, in terms of what events they should be putting on, or not putting on.
"Ultimately, I hope there's a solution that can be found.
"But you'd be the first one, rightly, to take me to task if the First Minister was demanding a comedy club makes their workers work to put on a show for an SNP MP.
He added: "Jo and I have a disagreement around the GRR Bill, for example, but at the same time, I do hope there's a way that her show can go ahead."
In a statement released at the weekend, The Stand said: "Following extensive discussions with our staff it has become clear that a number, including venue management and box office personnel, were unwilling to work this event.
"As we have previously stated, we will ensure that their views are respected.
"We will not compel our staff to work on this event and so have concluded that the event is unable to proceed on a properly staffed, safe and legally compliant basis.
"We advised the show producers, Fair Pley Productions, of this operational issue and they advised Joanna Cherry is it no longer possible to host the event in our venue."
Following the announcement, Cherry claimed she had been "no-platformed because [she is] a lesbian, who holds gender-critical views".
Speaking to STV News, she said: "This is an affront to free speech, and it's also discriminatory.
"Lesbian feminists and women such as myself are being prevented from speaking in public about our views.
"This is the kind of thing that went on in East Germany under the Stasi. I don't expect it in a democratic country like Scotland, particularly not in Edinburgh, the home of the Enlightenment, and also in my case at the Edinburgh Festival Fringe, which is supposed to be a venue for all, and eclectic and accommodating all sorts of different artistic freedoms."
Asked if she would pursue legal action against the club, Cherry said: "I'm considering all my options at the moment and waiting to see how The Stand react to the public outcry about what they've done."
STV News is now on WhatsApp
Get all the latest news from around the country
Follow STV News
Follow STV News on WhatsApp
Scan the QR code on your mobile device for all the latest news from around the country