Humza Yousaf has described the "utterly horrendous" conditions his in-laws faced after being trapped in Gaza for four weeks.
The First Minister said his mother-in-law would begin to sweat and convulse each night as airstrikes continued to pound the Strip.
Each night Elizabeth El-Nakla and her husband Maged – the parents of Yousaf's wife Nadia – would worry whether they would make it through to the next day amid the ongoing war with Hamas, Yousaf said.
The SNP leader's mother and father-in-law arrived back in Scotland on Sunday after they managed to get into Egypt on Friday via the Rafah crossing.
The couple, from Dundee, were given shelter in a household of more than 100 people in Gaza.
On Monday, Yousaf said many of the region's two million residents continue to experience what his in-laws went through.
"It's utterly horrendous what they had to deal with in terms of the lack of food, water and supplies," he told STV News.
"But mother would tell me as soon as it became nightfall, as soon as sunset happened and it was dark, she would just begin to sweat, body would sometimes convulse because that was when they would hear the drones, the bombs, the air strikes, and they would just not know whether they would survive the night.
"And that, unfortunately, is the reality of too many people in Gaza right now.
"And that's why we continue to call for an immediate ceasefire."
The First Minister described the return of his wife's parents as "bittersweet".
He said his father-in-law broke down as he had to leave his family behind, including his son and four grandchildren.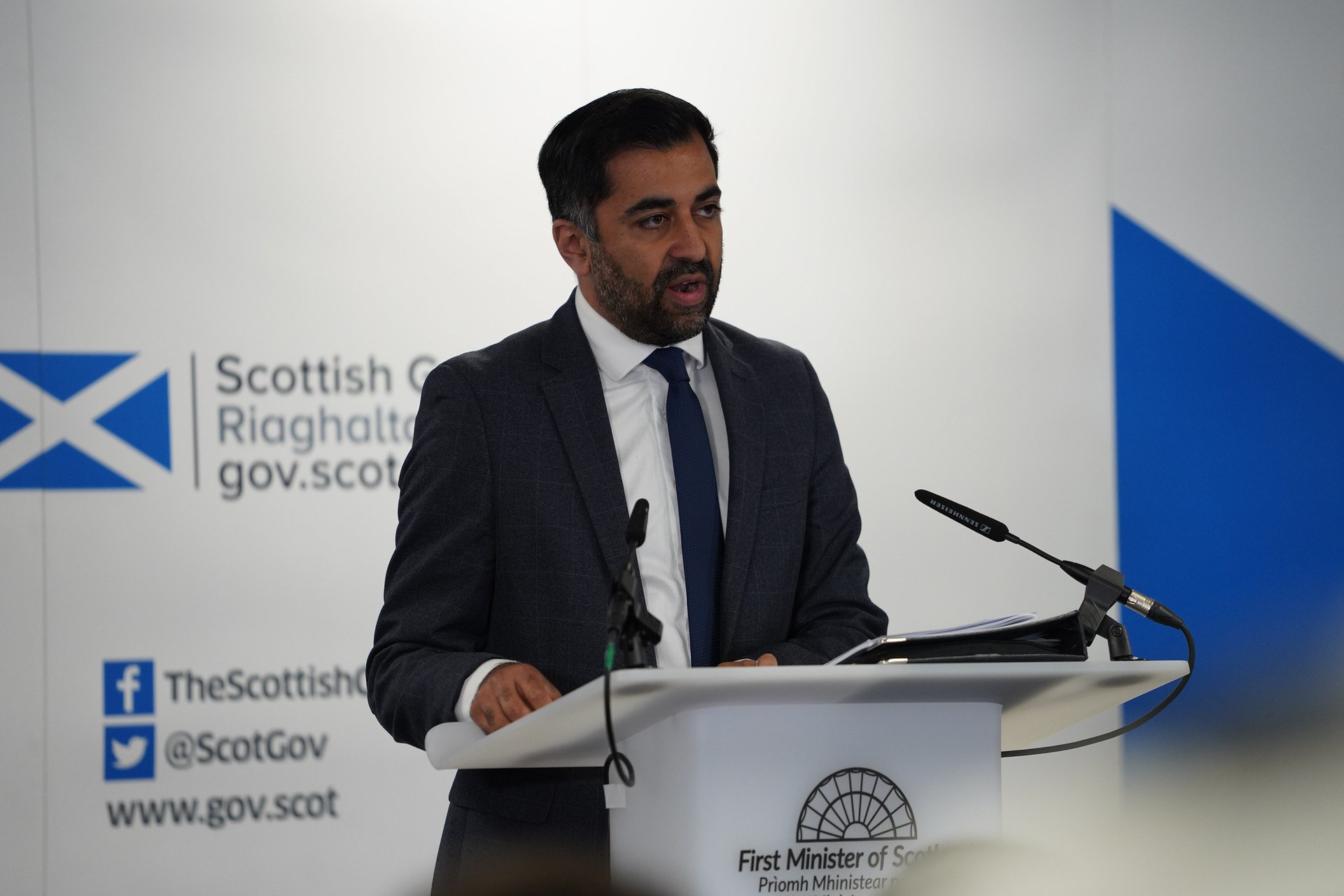 He said: "It was wonderful having them back. It was a really emotional moment of course when we saw them.
"But it's been bittersweet, we are of course relieved, elated in fact to have them back but also we heard from my father-in-law in particular just how difficult it was for him to leave his mum behind, to leave his son behind, to leave his grandchildren, his four grandchildren behind, one of which is only three months old.
"It's the first time I've ever seen my father-in-law break down in tears, so it was really emotional to hear that.
"And of course, we are still in absolute distress at the situation that has happened, the humanitarian catastrophe that is happening, the man-made humanitarian catastrophe that's happening in Gaza and that's why we continue to call as a government for an immediate ceasefire."
The war between Hamas and Israel erupted after the group launched a surprise attack on the country, killing more than 1,400 people – mostly civilians – and taking more than 240 hostages.
The Israeli military has launched continued airstrikes on the region since, with the number of those dead in Gaza now reaching over 10,000, according to the Hamas-run health ministry.
They say the figure includes more than 4,000 children and 2,600 women.
STV News is now on WhatsApp
Get all the latest news from around the country
Follow STV News
Follow STV News on WhatsApp
Scan the QR code on your mobile device for all the latest news from around the country