Scientists in Glasgow are monitoring a new variant of Covid-19 that is dominant in parts of Asia.
There's been a slight rise in cases over the summer in Scotland at a time when routine testing in hospital and care homes is being scaled back.
While new variants are to be expected, the public is still being urged to be vigilant.
The new variant is an offshoot of Omicron called EG.5, or Eris. The World Health Organisation currently classifies it as a variant of interest.
But how worried should we be?
There's been a slight rise in cases throughout the summer in Scotland but we are nowhere near the restrictions imposed on society at the height of the pandemic.
The number of people being admitted to hospital with Covid-19 has doubled over the past three weeks, with the majority of those currently hospitalised over 60-years-old
New figures from Public Health Scotland show the number of emergency hospital admissions associated with SARS-CoV-2 increased between July 13 and August 17, while emergency hospital admissions for RSV (respiratory syncytial virus) and influenza remained stable.
SARS-CoV-2 remains the largest proportion of admissions. ICU/HDU admissions continue to be low.
"Admissions to hospital are continuing with that rising trend that we've seen since early July," said Jillian Evans, head of health intelligence at NHS Grampian.
"That said, we must put that in perspective because if we're talking about 26 admissions a day in Scottish hospitals, that compares to something like 67 back in March 2023, and in the hundreds in some of the more bigger waves earlier on last year."
Researchers monitoring new variants
The MRC-University of Glasgow Centre for Virus Research has played a key role in monitoring new variants of the disease throughout the pandemic.
New technology is playing a big part in helping scientists based there get a better understanding of new variants of Covid-19, as well as other viruses they're monitoring.
Professor Emma Thomson, MRC-University of Glasgow Centre for Virus Research, said: "The current one is called EG.5.1 that we are monitoring carefully. It's not yet dominant in Scotland or the rest of the UK but it is dominant in Asia.
"We think that it has probably originated in Asia and it's started to rise, so we're seeing levels at around 11% at the moment."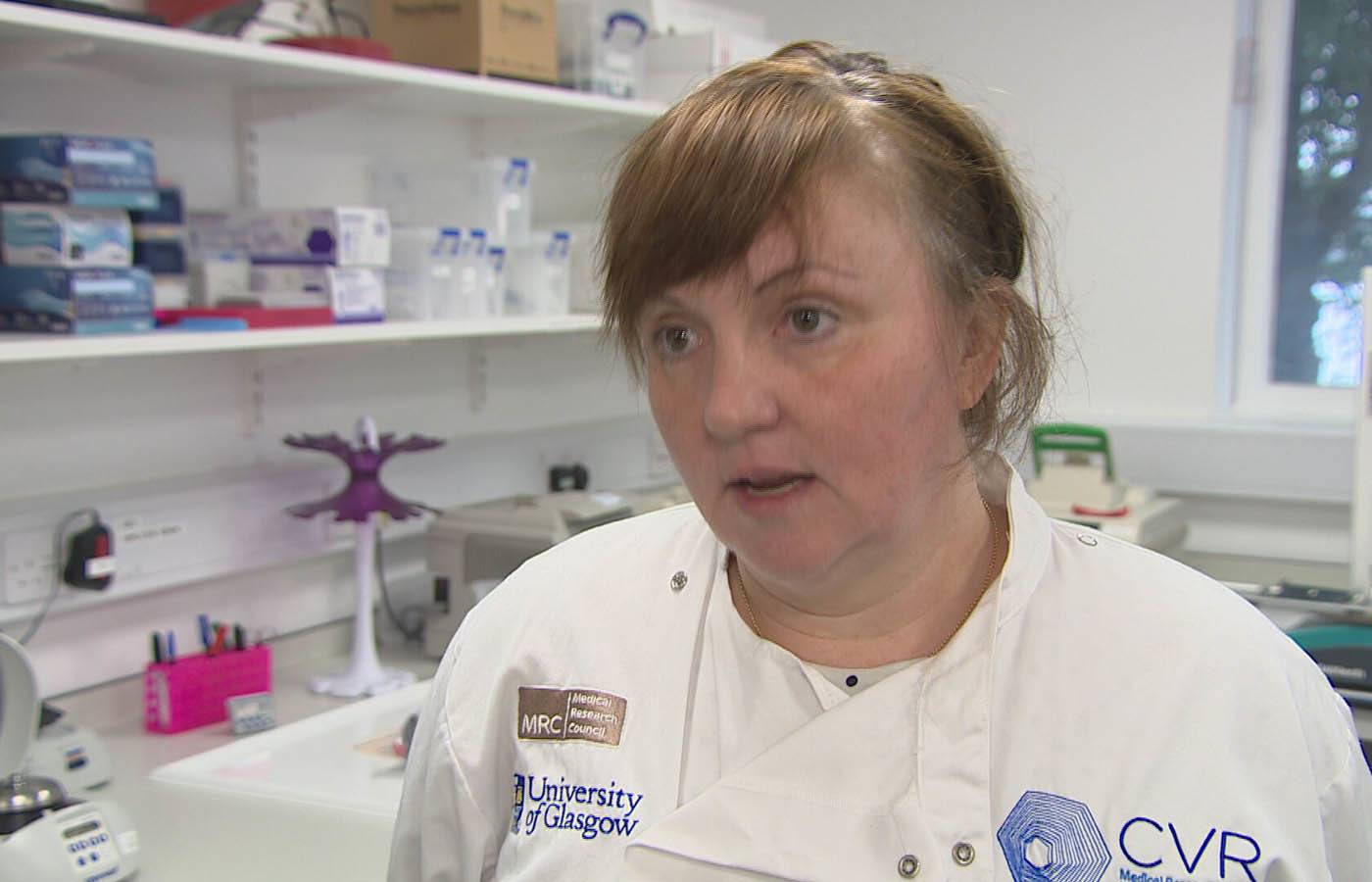 Routine testing in hospitals and care homes is now being scaled back and winter Covid vaccines are also being scrapped for those who are health under 65.
Linda Bauld, professor of public health at the University of Edinburgh, told STV News that Scotland was in a "fairly stable position" when it comes to Covid.
"What we've started to see is an uptick in hospital admissions, so that's something that's happening across all of the UK," she said.
"We think there might have been a bit more infection around in the last few weeks – that might be the weather, different behaviours but also we might be seeing some waning of the vaccines, which we expected at this time of year.
"I think a lot of people have just forgotten about Covid. The pandemic is no longer with us but the virus is and it's going to keep changing, so we are continuing to see new mutations, new variants, coming in – not ones that are causing more severe disease but we need to remember that we don't have a stable pattern with Covid at the moment. It's still quite unpredictable.
"There's a lot of discussion of Disease X and future pandemics. We will have another pandemic, we are preparing for that now but I think the new variant that is causing a lot of attention is EG.5.1, which is something that has emerged that the World Health Organisation has classified as a variant under monitoring.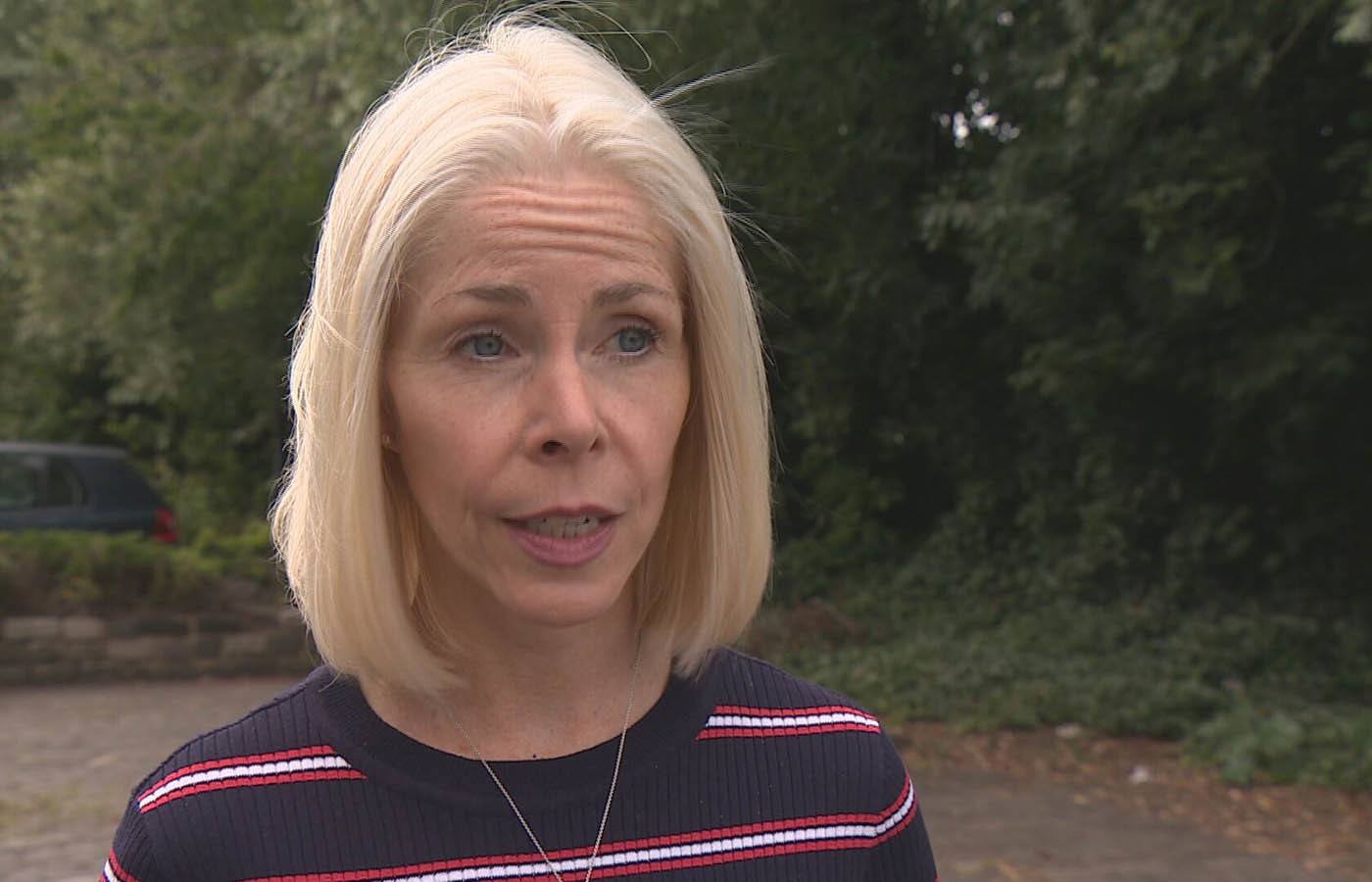 "All the evidence is that it might be more transmissible but it's not making people sicker, so we just have to watch, monitor, and respond when we become concerned.
"We always advise that if people know they have Covid, that they should take appropriate precautions. Obviously not everybody can get a test, we're not requiring people to test anymore, so they may get symptoms and not know whether it's the flu or Covid or something else.
"It doesn't matter what the respiratory virus is – if you are unwell, particularly if you have a temperature, stay at home, try and make sure you keep warm, take care of yourself and also just try and stay away from others."
Meanwhile, the Joint Committee on Vaccination and Immunisation (JCVI) has announced its advice regarding persons who will be eligible for a Covid-19 booster vaccine in autumn 2023.
Specifically, JCVI advises the following groups be offered a Covid-19 booster vaccine this autumn:
residents in a care home for older adults
all adults aged 65 years and over
persons aged 6 months to 64 years in a clinical risk group, as laid out in the Immunisation Green Book, COVID-19 chapter (Green Book)
frontline health and social care workers
persons aged 12 to 64 years who are household contacts (as defined in the Green Book) of people with immunosuppression
persons aged 16 to 64 years who are carers (as defined in the Green Book) and staff working in care homes for older adults
Dr Mary Ramsay, director of Public Health Programmes at the UK Health Security Agency (UKHSA), said: "The Covid-19 virus has not gone away and we expect to see it circulating more widely over the winter months with the numbers of people getting ill increasing.
"The booster is being offered to those at higher risk of severe illness and by taking up the booster vaccine this autumn, you will increase your protection ahead of winter, when respiratory viruses are typically at their peak."
The ten most common symptoms of Eris strain of Covid:
1. Sore throat
2. Runny nose
3. Blocked nose
4. Sneezing
5. Dry cough
6. Headache
7. Wet cough
8. Hoarse voice
9. Muscle aches
10. Altered smell
Professor Massimo Palmarini, who is also based at the MRC-University of Glasgow Centre for Virus Research, said: "Now, the disease is endemic globally and it will be here to stay, so it's not going to go anywhere, and periodically there will be new variants that will emerge, and when they emerge normally it's because they're better at escaping the population immunity that has been established."