Bellies full, paper crowns slightly askew and discarded crackers crumpled between cleared plates, the last thing on anyone's mind after an epic Christmas dinner is more food.
That is, until pudding of course.
But when Boxing Day rolls around, the fridge tells another story, a hodge podge of cold roast potatoes, blanched sprouts, a few crumbs from the festive cheeseboard and more slices, legs, thighs and wings of turkey than you could ever possibly conquer with sandwiches alone.
Yet there are plenty of ways to use up everything from a nut roast to roast potatoes, Christmas pudding to camembert without wasting a scrap of your festive dinner leftovers.
How to store your leftover meat
Possibly the biggest headache when it comes to repurposing the leftovers, often we buy a slightly too-big bird as the centrepiece for the table and the result is a fridge groaning with leftovers.
Safety is of course key with any meats, and so once cooled to room temperature, wrap up your turkey or ham and place it in the fridge on Christmas Day. It will be fine to pick at for the next two days, so if you think you'll struggle, portion the meat into airtight containers well wrapped with clingfilm and write the date on a label before freezing.
Turkey broth
Aside from a cold buffet on Boxing Day, there are plenty of ways you can repurpose turkey into new meals especially if you're feeding a crowd. Make a delicious stock using the stripped carcass, a couple of onions and carrots, before transforming it into a brilliant post-Boxing Day walk soup to warm the cockles. Throw in some shredded meat, rice or barley and plenty of vegetables then tuck in with some oatcakes.
Turkey curry
A classic post-Christmas dish, every family seems to have their own version to serve with rice on Boxing Day. If you fancy mixing things up a little this year, why not switch from Indian to Thai and give a red curry a bash? Full of ginger to stave off indigestion and ward off nausea, it's the perfect recipe to try especially if you overdid things a bit on the big day.
Turkey lasagne
A quirky alternative to stuffing sandwiches with turkey, why not try making a big, family-sized lasagne you can either freeze for an easy meal during the Christmas holidays or bake on Boxing Day served with plenty of garlic bread and salad. Simply make a classic tomato sauce and add in chopped pieces of cooked turkey before layering with pasta sheets and bechamel. You could even throw in the dregs of the red wine from the previous evening for an added boost of flavour.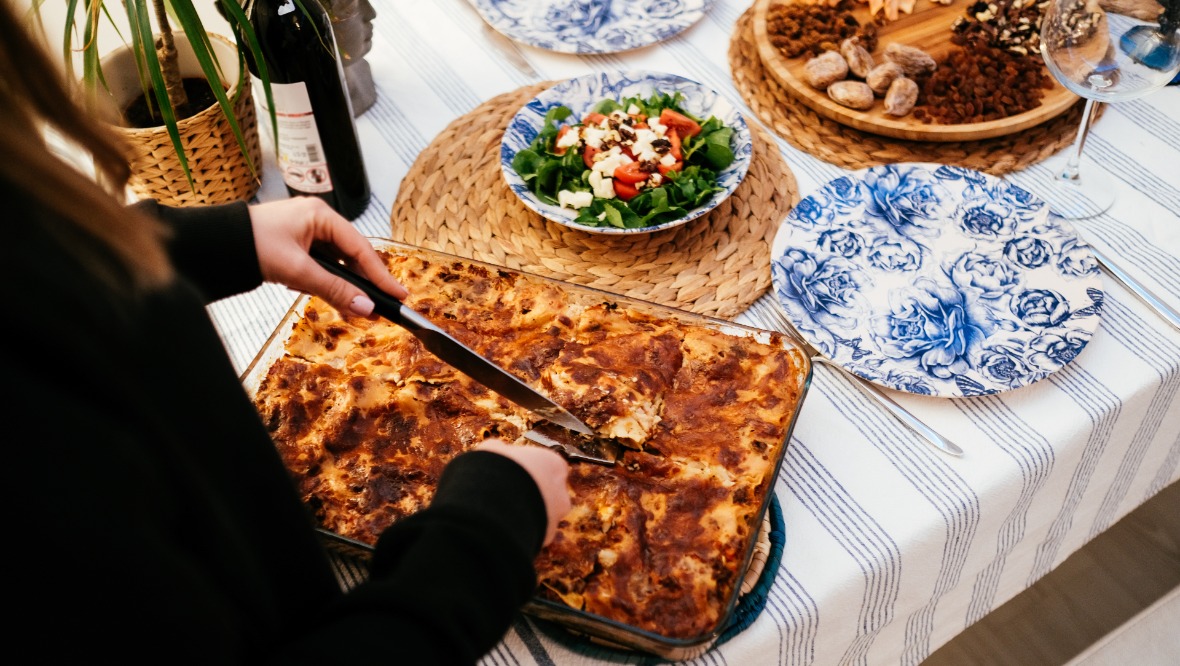 Christmas carbonara
Not strictly authentic but a delicious dish none-the-less, stir chunks of roast ham in with a creamy carbonara sauce for a totally different take on festive leftovers. Plus its perfect for any sneaky tubs of cream that didn't make the cut for pouring over your Christmas pudding.
Festive ham and leek pie
There's nothing quite like a creamy pie to tuck into on a chilly December night, especially when it's made with delicious leftovers. Soften leeks and onions in a pan before adding stock and a little creme fraiche for creaminess then add leftover ham and pour into a dish topped with a puff pastry hat. Bake and enjoy in front of a festive film on the TV or get prepared and make in advance – once brushed with egg the pie will keep well wrapped in the freezer for up to three months. Perfect for an easy New Year's Day lunch.
Christmas nachos
If you're not quite ready to leave the sofa and are perfectly happy wrapped up in your new dressing gown watching the top Christmas television picks, then a simple dish of festive nachos will be right up your street. Sprinkle a baking sheet with tortilla chips, grated cheddar or torn mozzarella and scatter over pieces of cooked ham or turkey. Bake until the cheese is bubbling and the meat hot then serve with sour cream, guacamole and plenty of salsa on the sofa.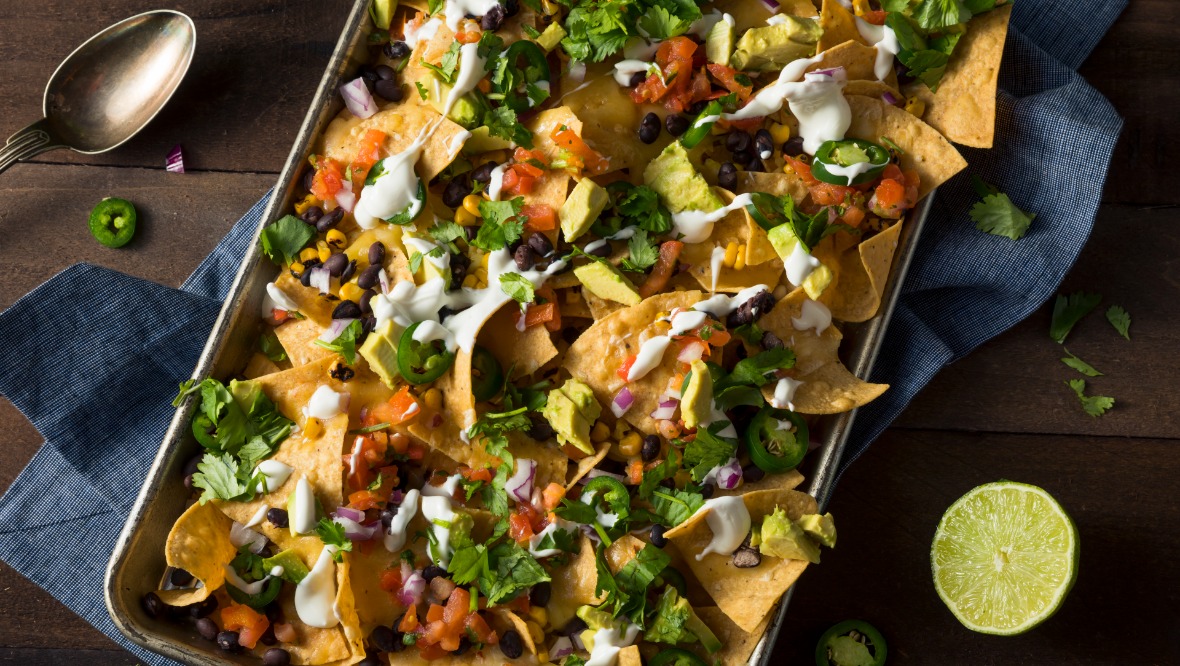 Turkey sloppy joes
There's no need to throw away a perfectly good jug of gravy you've spent hours slaving over, reducing and simmering to perfection to pour over sliced turkey and roast potatoes. Instead, make some fun turkey sloppy joes by heating shredded meat and gravy together before stuffing into leftover breakfast rolls with a little slaw.
Bubble and squeak
If the thought of cold sprouts send you over the edge then fear not, a massive pan of bubble and squeak will sneak those leftover veggies into your diet without you noticing. Simply chop up roast potatoes, boiled and roasted vegetables and a little leftover meat with an egg, pop into a frying pan then bake in a hot oven. Turn out onto a plate and serve up with a side salad for lunch or some poached eggs for a hearty Boxing Day breakfast.
Smoked salmon salad
Looking for something a little lighter after the indulgences of Christmas? Transform slivers of smoked salmon into a refreshing Asian-inspired salad with a spicy chilli sauce, chunks of cucumber and rice to help hit the reset button.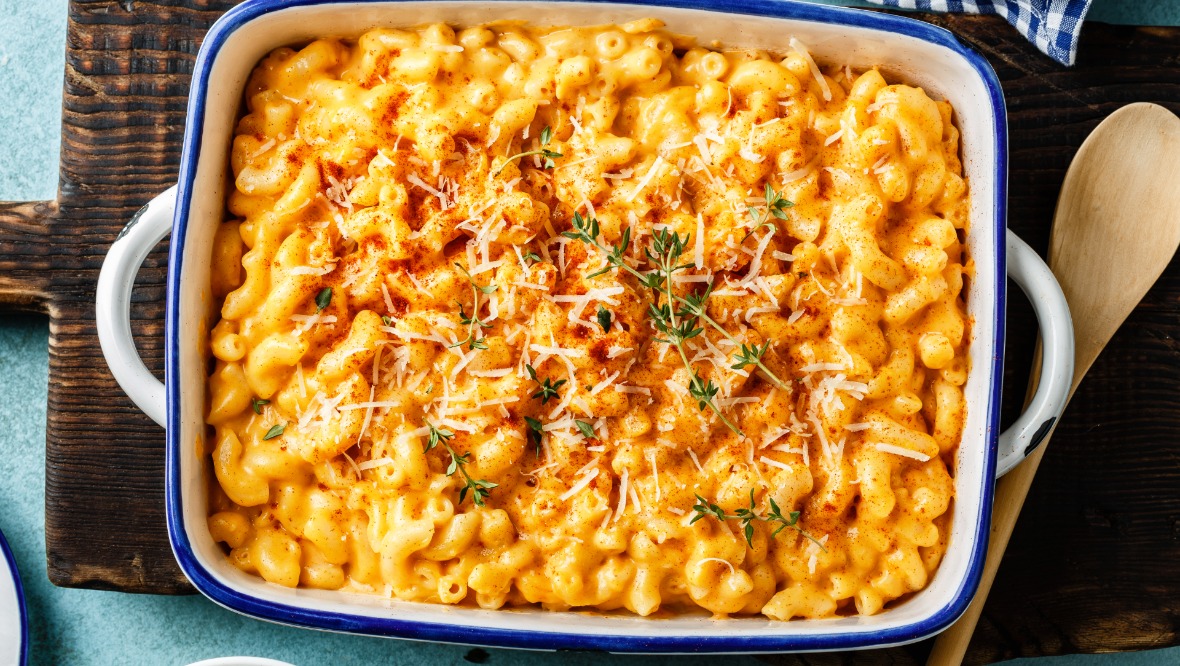 Nut roast falafel
If you or your family have a vegetarian to cater for, you may have overdone it with the size of the nut roast just like the traditional turkey. But there are plenty of ways to use it up before it's destined for the bin, so blitz in a food processor and roll into balls and bake into something very similar to falafel, stuff into crusty rolls as a vegetarian sandwich filler or wrap puff pastry around small chunks to create mini festive pies.
Cheeseboard mac and cheese
Whether you enjoy blue cheese, ripe camembert, strong cheddar or soft spreadable cheeses, don't throw out any of the crumbs after Christmas Day and instead repurpose the lot into a festive cheesy pasta bake. Simply add the leftovers to a simple white sauce, add cooked pasta and pour into a dish before baking in the oven. Great for when everyone is a little sick of turkey, a fancy mac and cheese will go perfectly with some much needed greens, so make sure you set out a big bowl of salad too.
Christmas cake trifle
If the entire family is split over whether Christmas pudding or trifle is the better dessert on the big day, then please everyone by reusing the leftovers into a boozy pudding trifle. Soak pudding or fruitcake slices in brandy before layering with thick custard, jam or jelly and fluffy mounds of whipped cream and chocolate shavings. Who knew leftovers could solve arguments?