The weekend before Christmas is usually reserved for joyous Christmas parties, sparkling outfits and plenty of tipples to ring in the festive season.
From the smallest of gatherings to the largest corporate dos, the Christmas party offers friends, families and colleagues the chance to celebrate before the big day arrives.
But like so many things in a year that has been marred by the coronavirus pandemic, the Christmas party has also become a casualty and broadly cancelled.
Yet there are some who are trying to reinvent the Christmas party, with some Scottish companies even recouping some of the losses the pandemic brought through their festive ventures.
While most Christmas parties have moved online, the desire for a cocktail or two hasn't dampened the spirits of partygoers across the country.
The nation's love of cocktails has been a godsend for Aberdeen cocktail bar Orchid, who decided during the first lockdown in March to experiment with a cocktail delivery service.
Dubbed a "baptism of fire" by operations manager Martin Farmer, the team quickly streamlined their operation and soon began delivering vacuum sealed cocktails across Scotland and even to London and the Midlands.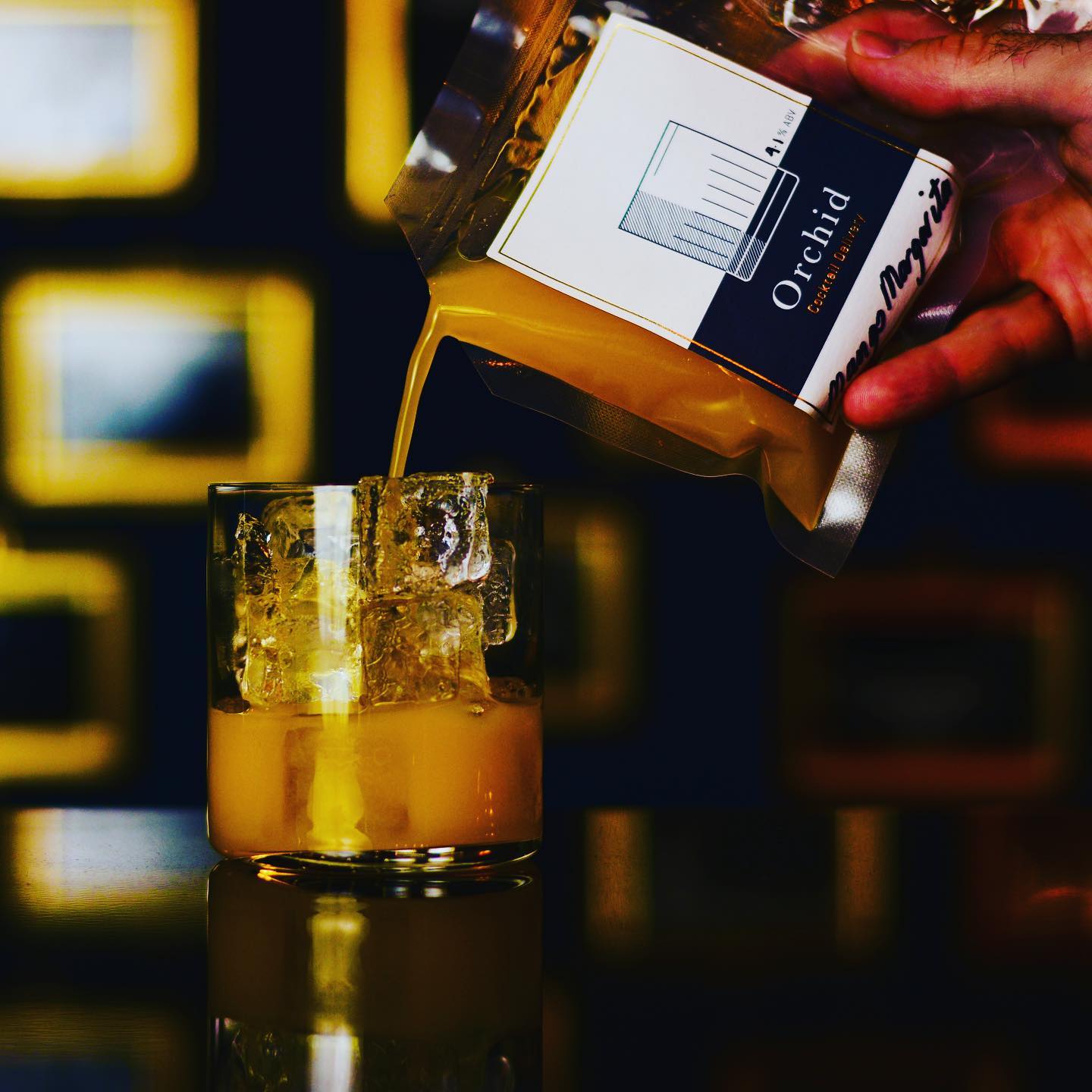 As the festive season approached, customers began asking for tasting and mixology sessions, which have proven to be a popular alternative to traditional Christmas parties.
"We've had people get in touch asking if we do tastings and mixology and we said yeah, lets offer it, so that's become the alternative to the work night out," Martin says.
"We've done two packages where you can do a course on mixology where we send you four cocktails in the post, it's all over Zoom.
"Two of the cocktails are ready to drink, so you cut them open and pour them over ice and then the other two are deconstructed and we talk you through how to make them."
Martin adds that staff have come up with novel ways to engage with partygoers during the sessions to make things more lighthearted and fun.
"The staff who take the Zoom classes, they're not allowed to use cocktail shakers, they've got to use tupperware or a protein shaker because that's what you've got at home," Martin says.
"It's quite expensive to get all the equipment, but everyone has tupperware so it's a bit more fun if we're not using the right equipment.
"Yesterday we sent out more than 600 cocktails for Wednesday to Thursday packages, so it's been great. There's so much packaging and work involved but it keeps the guys busy."
For contract catering company CEC-Catering, the festive season often means serving hundreds of Christmas dinners for hungry clients during December, but with most staff working from home, they had to improvise.
Director Chris Davidson says: "We usually do around 1500 Christmas lunches for our contract catering clients but this year most of our clients are working from home so since March, the contract catering industry has had a really hard time."
Determined to still offer something to clients, they organised a range of party boxes in various sizes, which are shipped straight to customers' doors ready for online parties.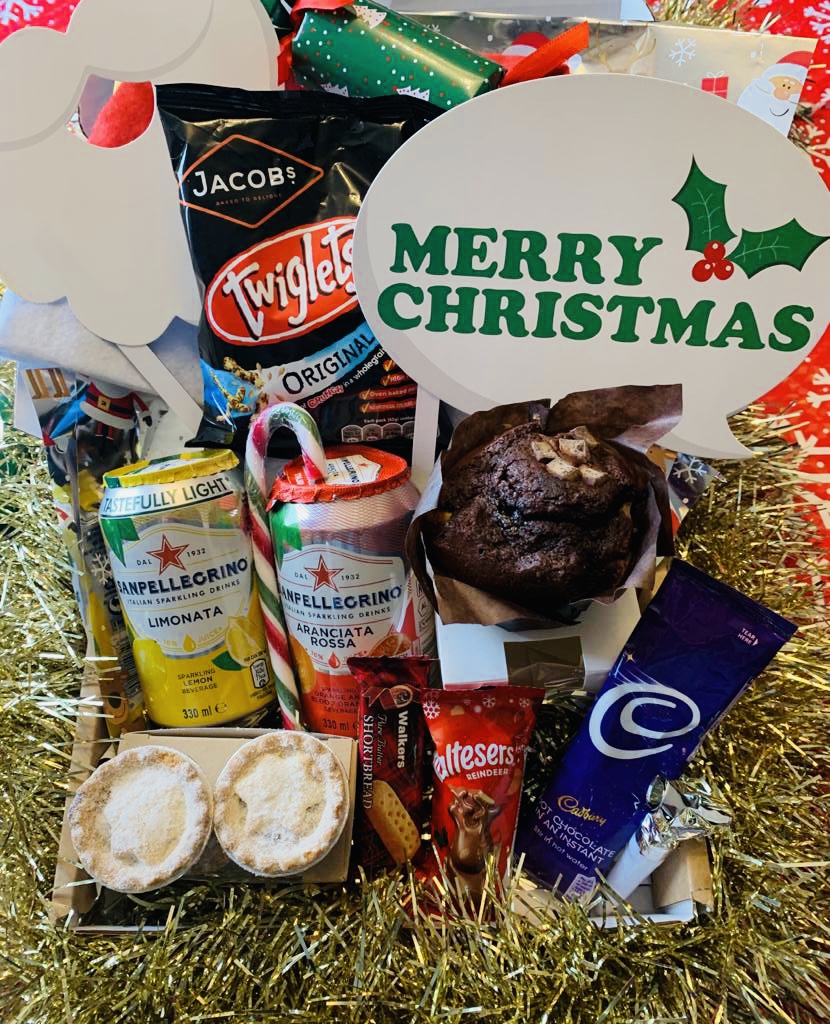 "We thought what can we do instead that would still give the employees a treat so they can still have a get-together, so we thought if they're having a meeting on Zoom, they can still get a wee mini bottle of prosecco, some photo booth props, a Christmas cracker, some treats, a wee bit of shortbread," Chris says.
"It was just a random idea for us but it really took off and we've sold 500 party boxes."
Chris says that the party boxes have not just been a way to stay afloat financially, but have also raised the profile of the business despite the difficulties the pandemic has brought to the industry.
"Financially it's helped us a lot, the simple maths of 500 at £25 a box, it's worked out good money for us," he says.
"It's also raised the profile of the company as well, we've actually picked up two new contracts this month."
For those who prefer a slower pace and smaller festive gatherings, Brahmin Lettering's Christmas calligraphy workshops have been a lifesaver for owner Caitlin McKenna after the pandemic cancelled all but one of her wedding clients in 2020.
With wedding stationary commissions pushed back to 2021, Caitlin decided to move her popular calligraphy classes online as well as offering Christmas themed kits for customers to purchase in a bid to keep her business afloat.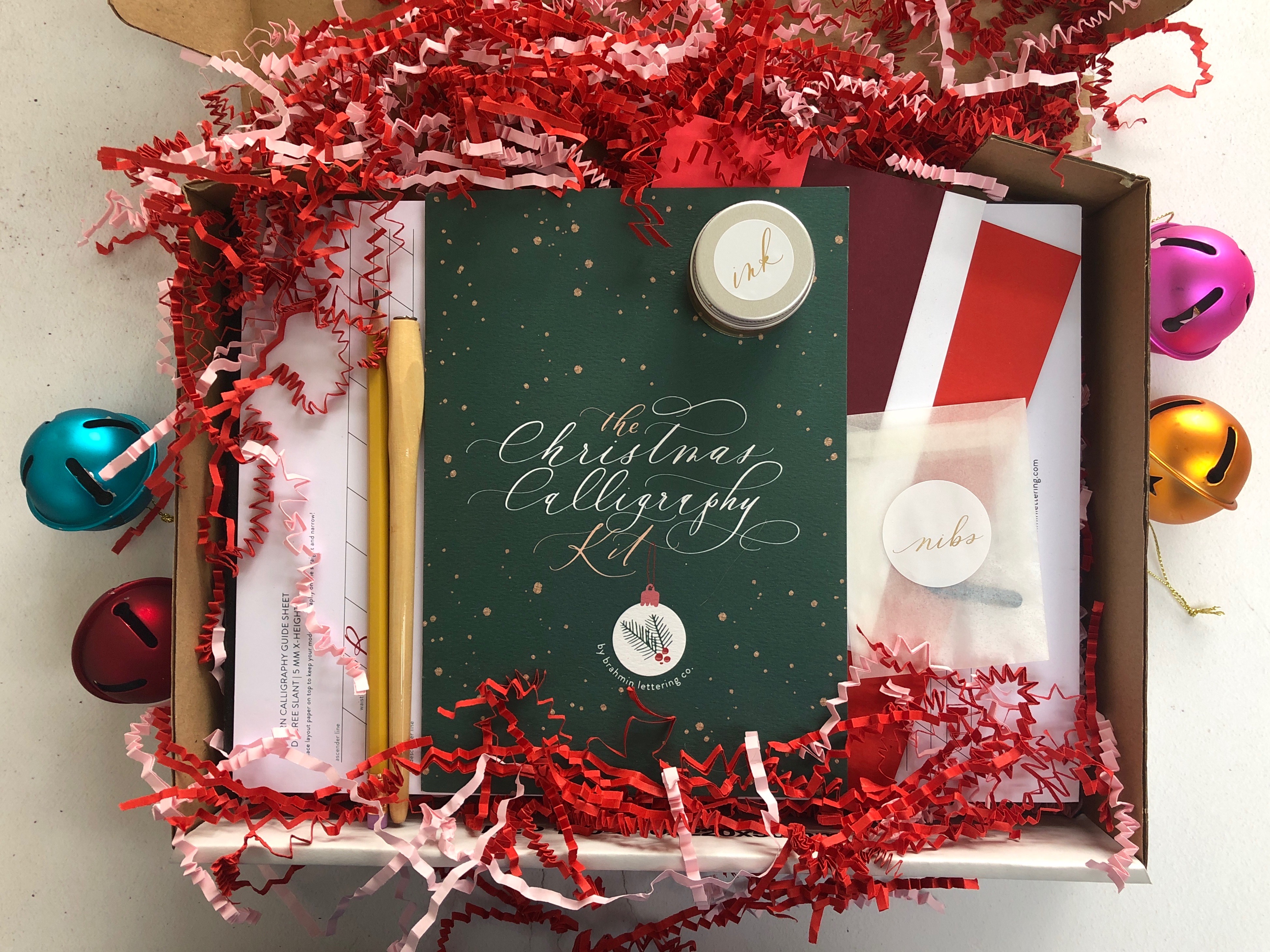 "I centred the kit around Christmas so I had a booklet of activities and it had Christmassy phrases, I gave them blank paper goods for tags, cards and envelopes," Caitlin says.
"We learned the basics of calligraphy, how to apply it to Christmas crafts and I gave them gold ink so they could try it in colour.
"The idea was it had everything they needed to create beautiful Christmas paper crafts with their calligraphy."
Usually Caitlin would be travelling the country offering her Christmas workshops in person, as well as working with clients such as Jo Malone or Molton Brown customising gifts.
She was unsure if people would enjoy taking her classes online instead, but by using two cameras during the classes, clients have said they are able to watch her demonstrations more easily.
Calligraphy has also brought her clients joy during such tumultuous times for people's mental health.
"It's quite a calming thing to do and quite mindful so it's quite good for people who feel anxious," Caitlin says.
"I've never sold it as that but it is actually and the way people have come up to me and said it's brought them so much joy, that's been really nice.
"I'm so grateful that everyone has been so enthusiastic about [the Christmas workshops].
"It's kept me going both emotionally and financially. It's been really important and that I've managed to get through [the pandemic] through the classes."