As we all return to life without coronavirus restrictions, how much has the working day changed for Scots?
A new survey commissioned by Scotland Tonight found that only one in five Scots did some work remotely before the pandemic.
Two years later, according to our ScotPulse survey of 900 workers, more than half (51%) spend at least some of their working life away from business premises.
Here, we get advice for those reluctant to return to the office, speak to a woman who works from a campervan and provide a glimpse into the future for employees across Scotland.
'My life is so different'
Before lockdown, Janice Preston was always on the road – travelling around the UK in her job with MacMillan Cancer Support.
Like so many Scots, she had to adapt overnight when restrictions were enforced. Suddenly, her many meetings were carried out online.
Her daughter had recently moved to Kintyre, so Janice seized the chance to spend more time there, working remotely and helping look after her grandson.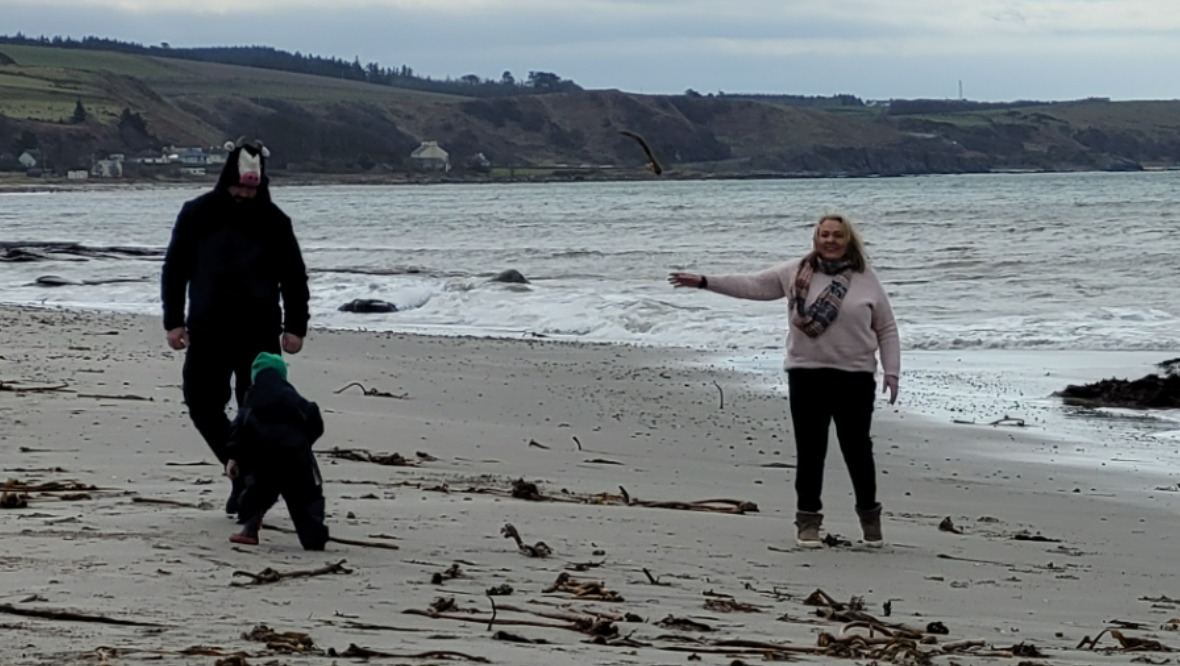 And now, two years on, mobile working has stuck – most of her meetings are attended from the comfort of her campervan near Campbeltown.
She said: "[Before lockdown], I would be in meeting rooms all day, but not necessarily with any windows.
"It's nothing like working in an environment like this, when every day you've got a different view. My week was just so busy – I always felt the weekends were about recovering from work."
Now her perspective has completely changed. Instead of grabbing a quick meal deal and going back to her desk, she spends her lunch breaks wild swimming or walking.
"In my time off I took up golf, bowling and started an art class by email – things that I would have never dreamed of doing before retirement," she said.
"Compared to what I was when I was travelling all the time, working all the time, I'm a lot healthier. If you get that balance right, you actually feel that you give more than 100 per cent to your work."
'It's good to talk'
So, what advice for those who fancy a life like Janice's, but face resistance from their boss?
Emma Reid, who runs Edinburgh-based employment law firm Ergo Law, believes communication is key.
"Workers need to have a conversation with their employer first of all," she said. "The whole situation we've had, working from home during the Covid crisis, was a temporary situation.
"Now that so many people have done this in practice, it makes a flexible working request and a conversation about flexible working much more realistic, but ultimately your employer is going to call the shots.
"It's great for employees to have a wee bit more control about their working hours, and how they fit them into their personal life, but I think it's important to put yourself in your employer's shoes as well."
Emma predicts there will "always be a mix" for people who can work flexibly.
She added: "I think employers will be more open to looking at arrangements… but I think it's more likely that we end up in the middle with some sort of hybrid arrangement, where many people probably are at the moment."
'The uncertainty was the most challenging'
Covid changed many lives, including that of Sofie Gillespie, who ran three cafes in Glasgow, where office workers were her "bread and butter".
She and her 20 employees were always busy with the lunchtime rush and coffee runs, so the enforced closure of hospitality businesses prompted a major lifestyle change.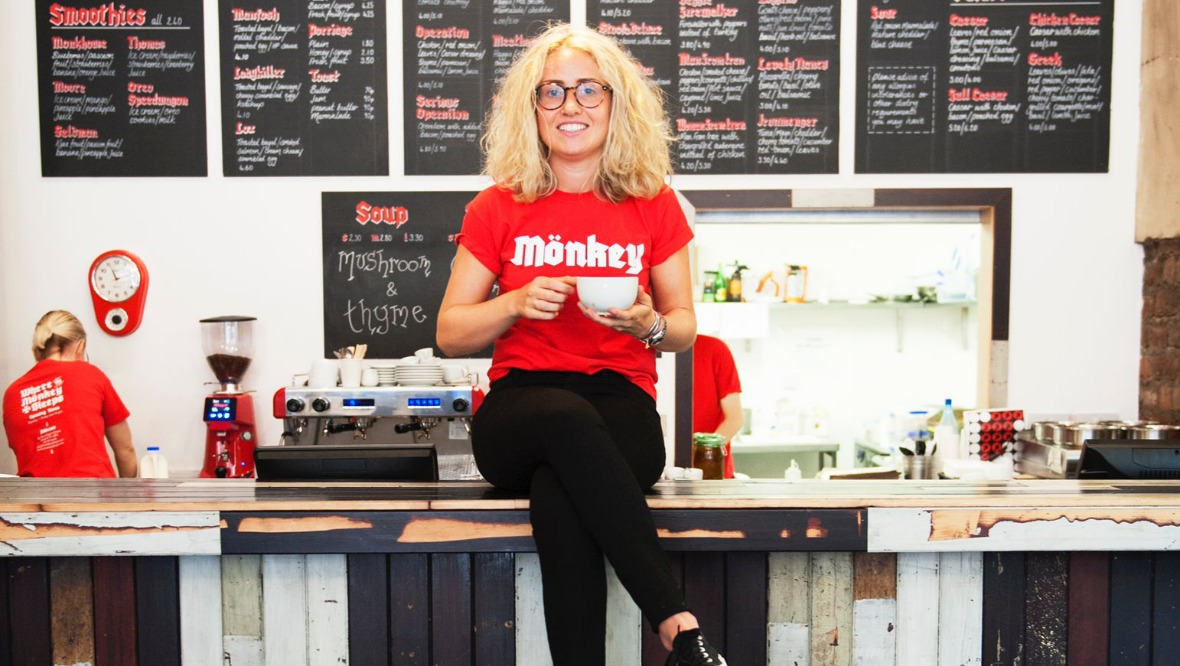 "It quickly became clear that it [lockdown] was going to be slightly longer than 12 weeks, and the uncertainty of it was the most challenging thing," she said.
"Perhaps office working wouldn't ever be the same again, or at least in the medium term. So you think, 'okay, what am I going to do?'."
Last summer, she made the tough decision to close her business for good.
"There are definitely days where I do miss it, and I miss seeing the customers," she said.
"But I feel very at peace with the decision, I think it was the right thing for me. Would I have been able to make this decision without Covid? I don't know."
'Office space is here to stay'
Despite the huge changes to working life, developers say there is pent-up demand for modern office space.
The £350m Haymarket development in Edinburgh is still under construction, but the offices are already fully pre-let. By the time it's completed in two years, 3000 workers will be based there.
Paul Curran, chief executive of developer QMile group, believes it's proof that offices are here to stay.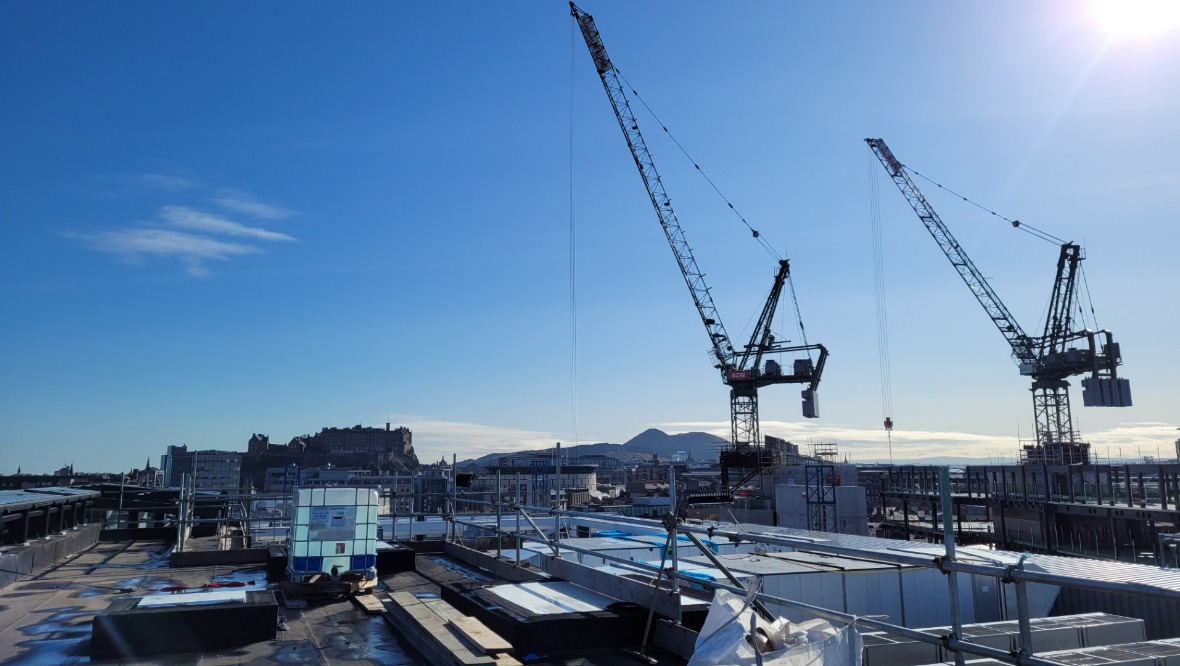 He told Scotland Tonight: "There are a lot of companies that want to really look at their sustainability.
"Initially there was concern around Covid, so buildings have become pretty-much touch free now, so touch-free entry, lifts are touch free, lots of fresh air, offices are being fitted out a lot less densely, so people have more space to wander round, break out, and also amenities are different.
"People have just got a different way of thinking now, a different way of living."
'Flexibility is key'
Co-working office space The Nexus Room had a surge in interest after the first lockdown.
With desks rented by an eclectic mix of professionals, from a freelance translator to someone who works for the Icelandic Natural History Museum, the venue has become a thriving community.
Calum Mowatt, who runs the small Edinburgh office space alongside a production company, said flexibility has been top of the wishlist.
He said: "We let people come in for a free day to try it out, and there's just a sense of 'ah, I feel so much better, I've just been trying to work from home and beating my head against the wall, and suddenly I'm here, have a different space, and just feel so much more productive and happier'.
"It feels like a friendly working environment, it's cosy but professional. Ever since we've been able to reopen, there's a very consistent increase in people, and people interested in using the space.
"There's no sign at the moment of that changing, and on a more cultural level you can see that the attitudes and flexibility are changing, and I think people are much more aware of co-working spaces than they were before."
'Production never stopped'
Of course, for many industries, working from home was never an option.
Production never stopped at the Glasgow Distillery. As co-founder Liam Hughes puts it: "With the best will in the world, you can't make whisky from your house."
He told Scotland Tonight: "Production staff probably bore the brunt of it, because they still had to be here all the time, and whether there was any begrudging of their early start when everybody else was getting behind a Zoom screen in their jammies, I don't know.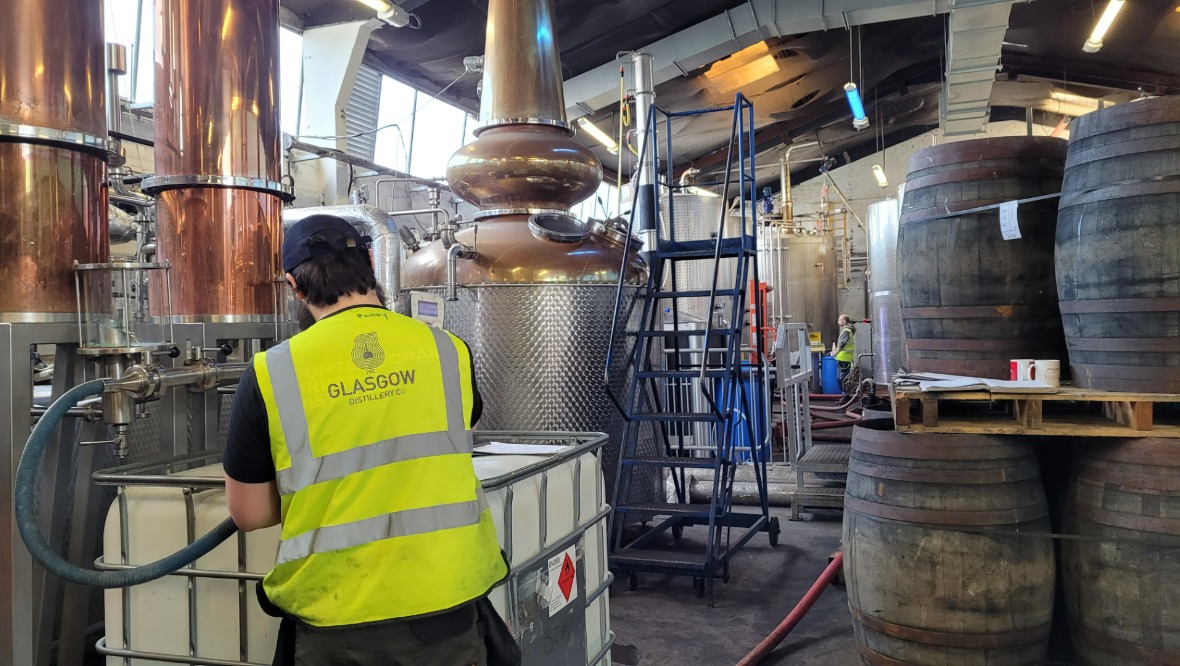 "But everybody adapted, and the staff were all brilliant. We now have moved to a hybrid form of working, bar production."
Before Covid hit, Liam spent around six months of the year travelling around the world for promotions and meetings with distributors.
He and the team have now transformed an old boardroom into a tasting room, from which they can run training sessions anywhere in the world.
He added: "This has been a godsend for us… it's just allowed us to adapt – as a small business, you always have to be prepared to be adaptable."
Scotland Tonight is on STV and the STV Player at 8.30pm on Thursday, April 14.