Hotels across Scotland are preparing to reopen following months of closures due to the coronavirus pandemic.
While some establishments have been offering accommodation to key workers, this is the first opportunity for the majority of hotels to welcome guests back.
From Wednesday, hotels in Scotland will be allowed to reopen to the public alongside indoor pubs, restaurants and bars.
However guests will notice some changes, with increased infection control measures and some facilities unavailable like spas and swimming pools.
At the Tor Na Coille Hotel in Banchory, David Littlewood told STV News being in the hotel preparing to reopen has been a strange experience.
He said: "It's the strangest thing, you know even just being in here today.
"The hotel is normally bustling, there's people everywhere but walking around the place today it's quiet."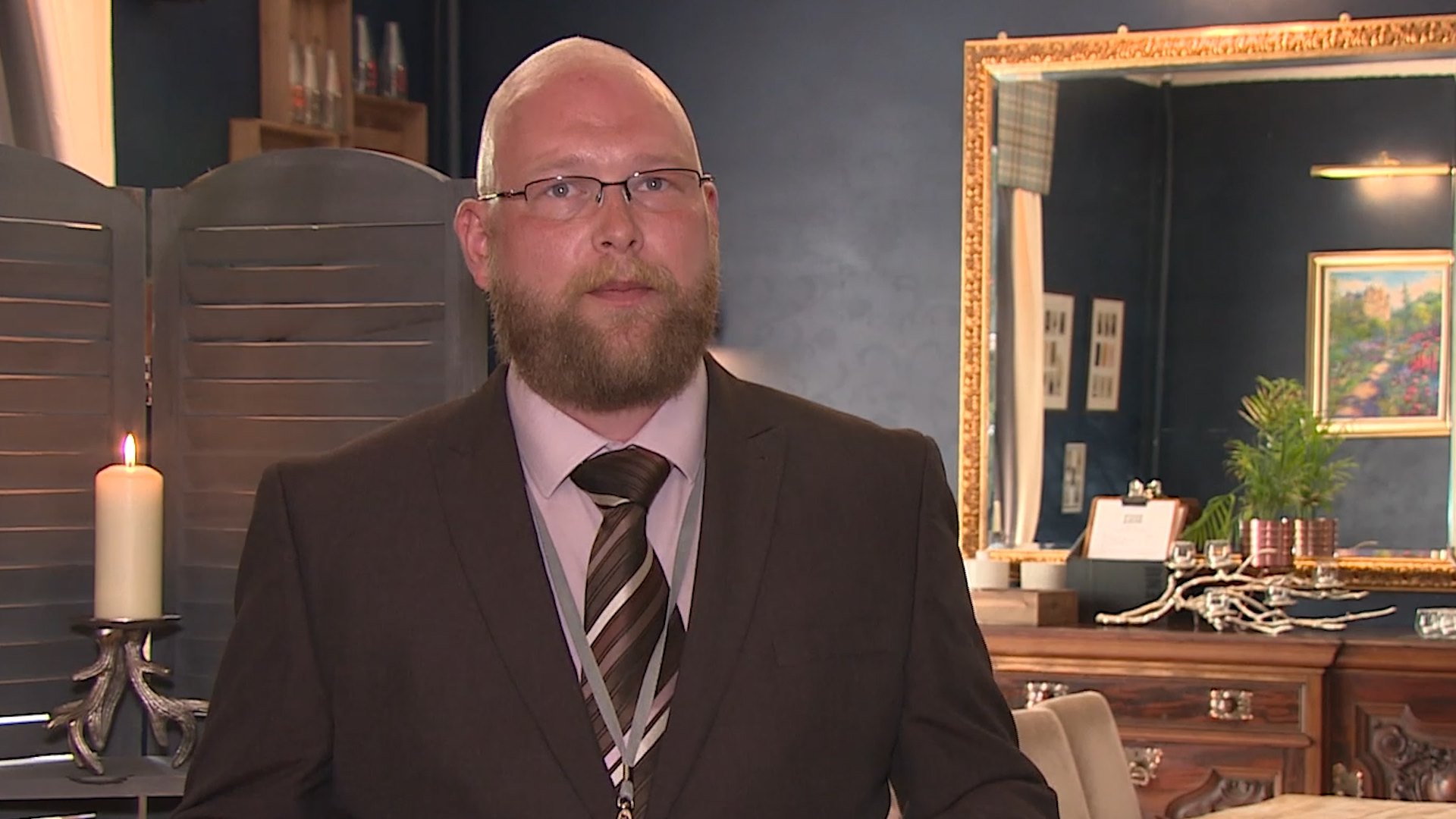 With the implementation of new safety measures following months of closures, it's been a challenging time for hotels.
Mr Littlewood added: "What we've looked at is particularly the points of transmission for the virus, so we've looked at social distancing, being able to keep people two metres apart, additional measures to keep them safe.
"Customer-facing staff will all be wearing masks at all times, we're installing a big glass screen at reception, we've got contactless sanitiser stations throughout the hotel and a fairly comprehensive staff training programme, which they will have to do before they come back."
At Prestonfield House in Edinburgh, staff are keen for guests to feel as comfortable as possible despite the changes being made for safety reasons.
James Thomson from the hotel said: "People come here for a memorable experience and we want them to still have a great memory and the house looks very much the same way that it has always looked.
"All our rooms are completely sanitised before our guests arrive and staff will not be entering the rooms once the guests have arrived.
"At a five star level anyway, we do social distancing well because we've been doing it for years, people like to have space."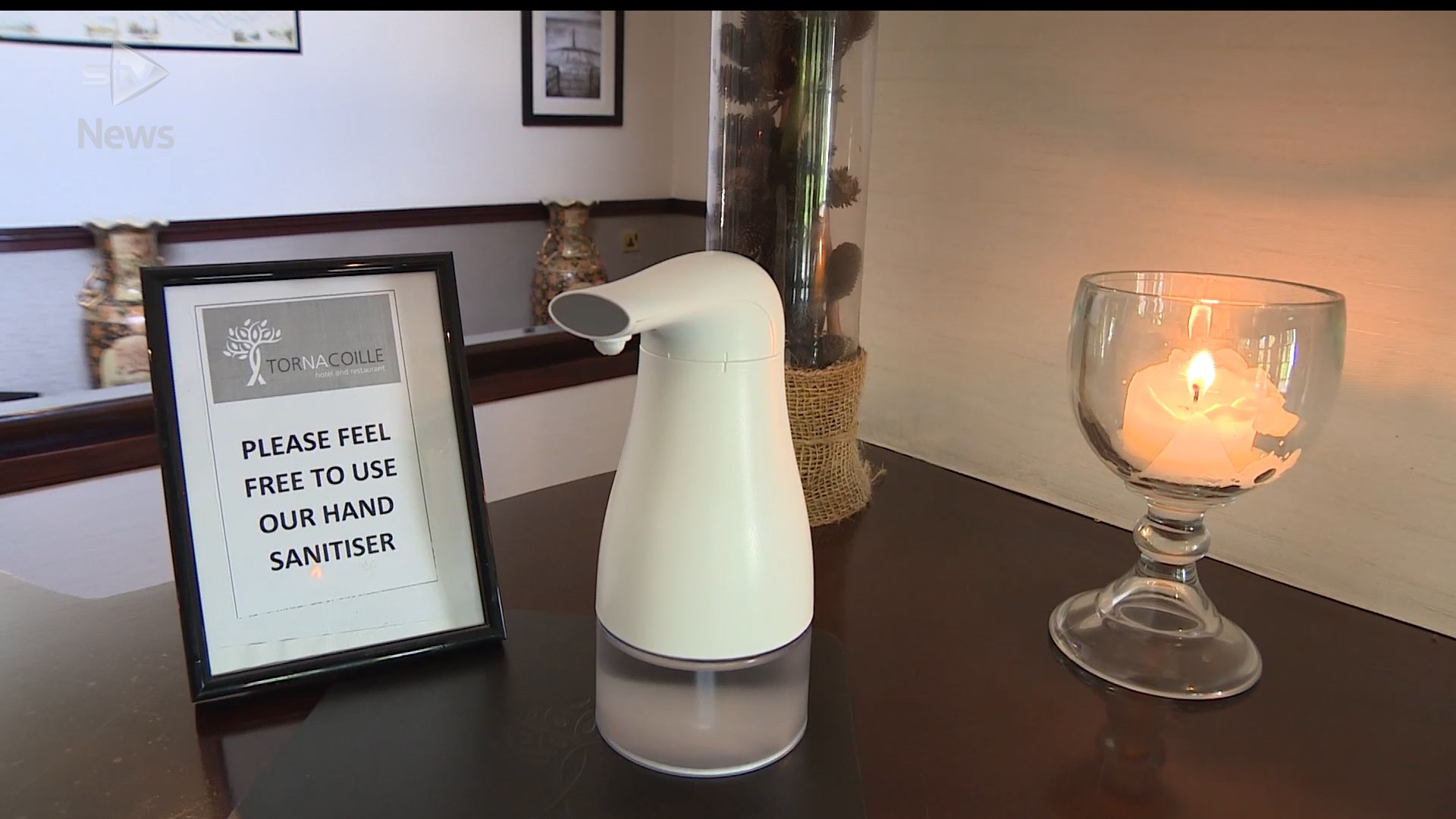 Although large numbers of staff have been furloughed in the industry, some smaller teams have been living in hotels carrying out maintenance, running water and providing security to make sure they were ready to reopen when given the go-ahead.
As the Blythswood Square Hotel in Glasgow prepares to reopen, Paul Bray hopes that guests will feel confident returning to the establishment due to new cleanliness measures put in place.
He said: "The team have been working really hard, we know people are desperate to travel, they're looking to get out of their houses and explore and get back into the city centres.
"The focus for us is to try and create an environment that people feel confident, safe and secure in.
"We've now introduced an IHG clean promise which should hopefully give some reassurance to guests that when they come back to the Blythswood, the hotel will be operating to some very high IHG cleaning standards."
Certain facilities like leisure and spa will not be available as staff continue to socially distance but it doesn't seem to be putting guests off.
"We would like to have a lot more guests coming to stay but we have had several hundred bookings coming in over the last few days," said James Thomson from Prestonfield House.
Mr Bray from the Blythswood added that news of attractions reopening in city centres will be beneficial for the industry.
"We're hoping we get some more news in regards to visitor attractions and more things to do in the city centre that we can start to see more demand into the city centre venues as well."
STV News is now on WhatsApp
Get all the latest news from around the country
Follow STV News
Follow STV News on WhatsApp
Scan the QR code on your mobile device for all the latest news from around the country