Police horses will play an "invaluable" role in warning officers of potential trouble during the COP26 climate conference in Glasgow.
Mounted units have been taking part in training exercises as they prepare for the two-week summit, which begins on October 31 and will be attended by the likes of US President Joe Biden and the Queen.
Police Scotland horses will be joined by others from across the UK and, with protests expected, could be deployed at any time.
Chief inspector Cath McNally, head of specialist operations, told STV News that police horses bring a "calming presence" to high-pressure, crowded situations.
"Their height advantage is really useful for those of us on the ground and particularly for those of us in a command role," she said.
"We're relying upon them to almost give us an early heads up if there are any issues within the crowd or if there are perhaps counter protesters coming towards us."
Mounted police officers are allocated their own horse, which they work with most days to ensure familiarity.
PC Hannah Chalmers, who has been with the unit for ten years, believes the relationship between officers and horses is about trust.
"They have to trust us and we have to trust them," she said.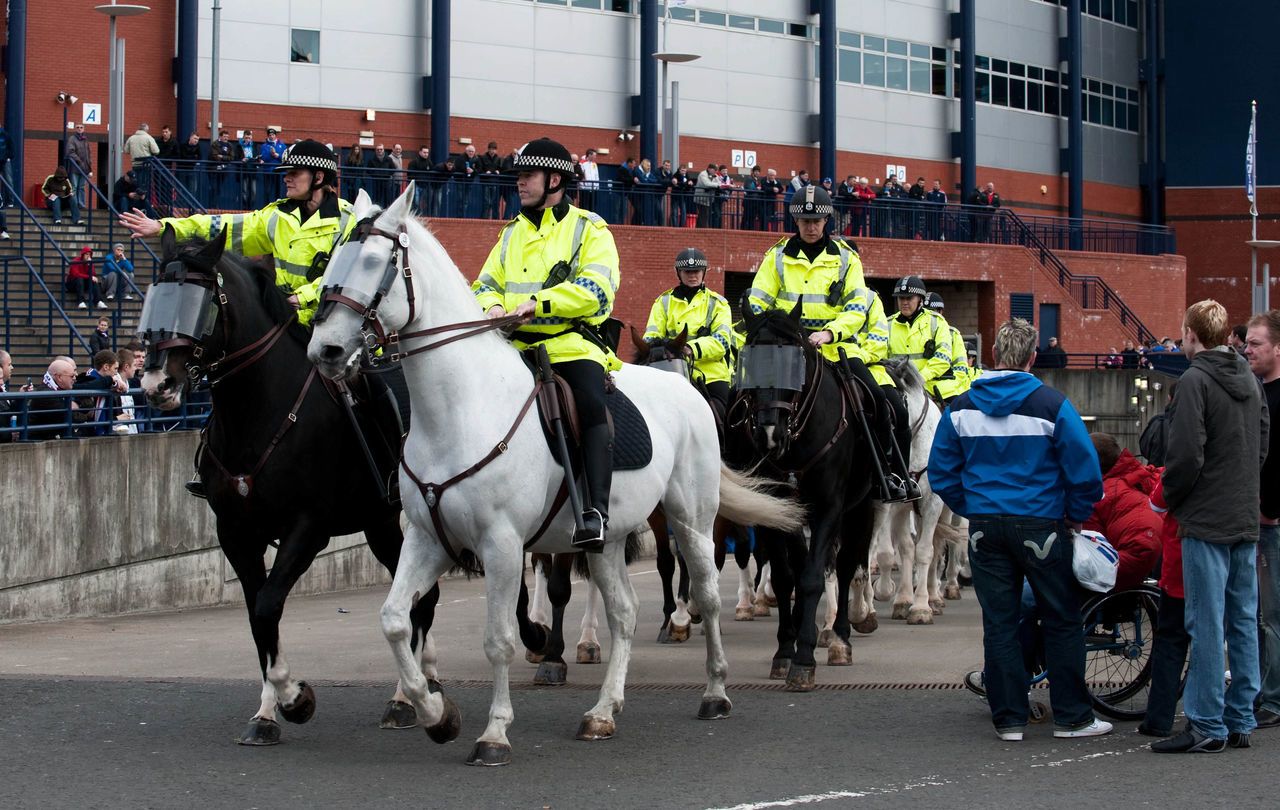 "We don't want to put them in the position that they're going to panic, or we're going to put either them or members of the public or ourselves in any danger.
"You wouldn't do that until you know the horse inside and out."
Horses and riders go through public order, equitation and hazard training to prepare for the types of scenarios they are deployed to.
PC Kirsteen Watson, from Police Scotland's mounted unit, said: "We try and simulate the noise and show the horses some smoke to test what they're going to be like and to try and desensitise them.
"We're just hoping for a safe and secure event for obviously all our horses and our riders."
STV News is now on WhatsApp
Get all the latest news from around the country
Follow STV News
Follow STV News on WhatsApp
Scan the QR code on your mobile device for all the latest news from around the country