Most drivers remain unaware of Highway Code changes one year after they were introduced, a survey suggests.
A YouGov poll commissioned by charity Cycling UK indicated there has been no discernible improvement in awareness of the correct distance for overtaking cyclists when driving.
The Highway Code, which contains advice and rules for people using Britain's roads, was amended on January 29 last year to provide more protection for vulnerable road users.
Among the changes, it stated:
Motorists should leave a gap of at least 1.5m when driving at up to 30mph, with a wider gap at higher speeds
Cyclists should ride in the centre of lanes on quieter roads, in slower-moving traffic and when approaching junctions
New hierarchy of road users means someone driving has more responsibility to watch out for people cycling, walking or riding a horse.
But a quarter (25%) of the 2,168 British adults surveyed earlier this month for Cycling UK said they knew "nothing at all" about the amendments.
Just 30% of respondents who drive at least once a week and had some awareness of the update could correctly identify the overtaking guidance.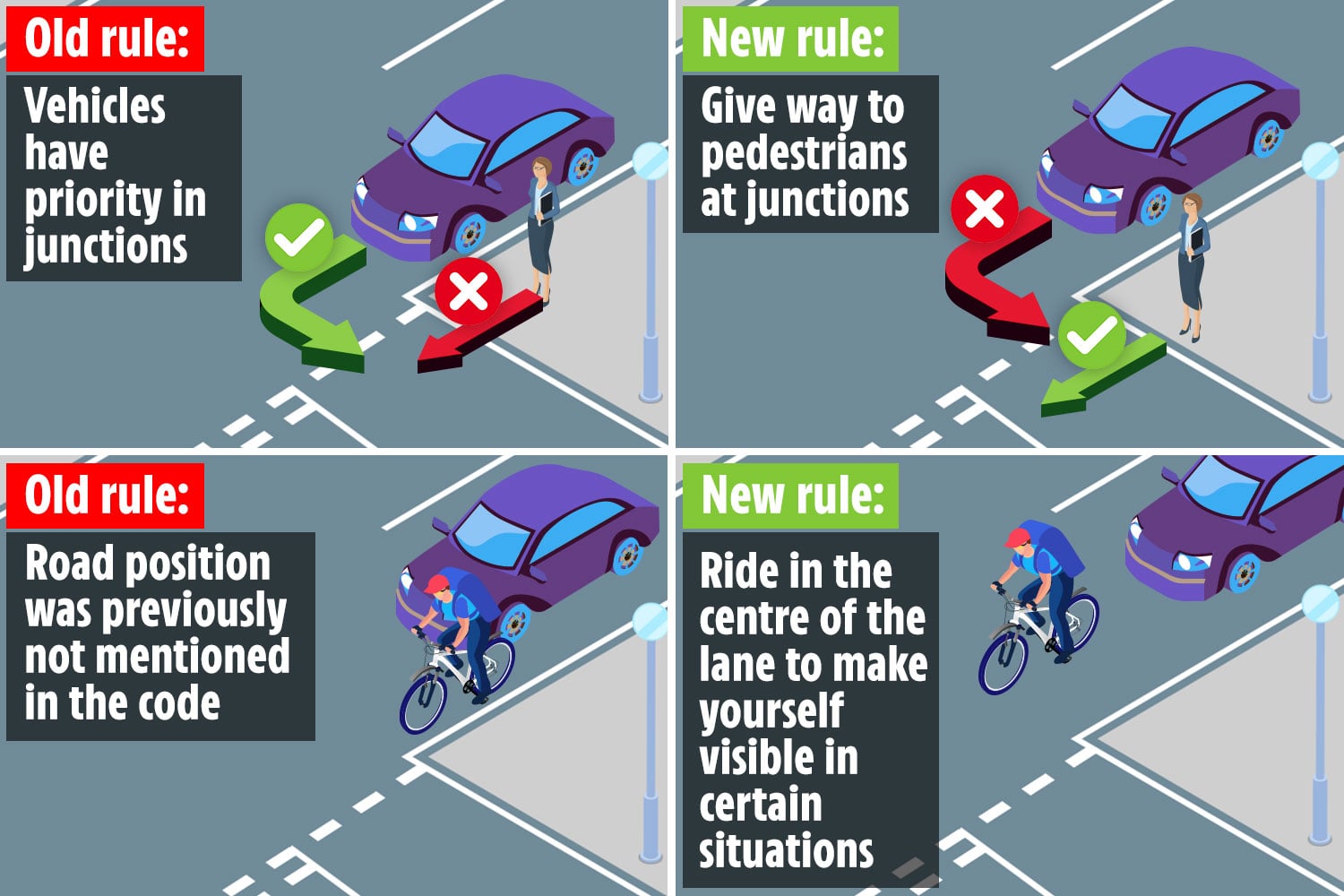 A similar poll conducted immediately after the new Highway Code was published indicated that only 33% of regular drivers who knew about the changes gave the right response on the overtaking gap.
Cycling UK said the figures demonstrate that the UK Government had failed to properly communicate the changes.
Chief executive Sarah Mitchell said: "A year on since the Highway Code update, the lack of understanding and knowledge of the changes is alarming.
"If widely adopted, these changes can save lives and make the roads better for everyone – but if you've not passed your test in the last year, it's unclear how you would know about them.
"We need government commitment and investment in a long-term awareness campaign of at least three years to help change long-established driving behaviours.
AA president Edmund King said: "It is vital both for cyclists and drivers that the well-intentioned changes highlighted in the new Highway Code one year ago are understood and respected by all road users.
"AA driving schools are doing this with new drivers, but unfortunately this recent research seems to indicate that this is not the case amongst the general public, so more action is needed to promote these potentially life-saving changes."
A Department for Transport spokesman said: "The changes to the Highway Code aim to improve safety for people cycling, walking and horse riding, and we invested over £1.3m in our Think! campaign which has increased awareness and understanding of the changes over the last year.
"We have worked closely with a group of stakeholders representing all road users to develop the campaign, with many also supporting the campaign on their own channels."
STV News is now on WhatsApp
Get all the latest news from around the country
Follow STV News
Follow STV News on WhatsApp
Scan the QR code on your mobile device for all the latest news from around the country