It's that time of year again for fifth-year pupil Anna McFadyen and thousands of other learners across Scotland.
Exams are back but the build-up to the 2023 diet has not been smooth, with teachers having been on strike over pay and schools still recovering from the effects of the coronavirus pandemic.
The last few years have left teachers feeling burnt-out, while students like Anna – who plans to study teaching at university – have missed important lessons as a result of industrial action.
The spotlight is very much on the state of Scottish education, with major reforms to qualifications and assessments coming into place next year.
The potent cocktail of strikes, Covid and exam reform is something Anna has had to contend with as she nears the end of her time at Holyrood Secondary School in Glasgow.
"I think there has been a lasting impact because a lot of people did struggle to try and motivate themselves – and that can be seen throughout exams now", she told Scotland Tonight.
"The SQA are going back to the previous exam structures with assignments and things just now, so it's quite a lot for people to move into, especially people who have not done these kind of things from Nat 5 – they're kind of being thrown into the deep end."
This year marks the first uninterrupted year of schooling for around 705,000 young Scots post-pandemic and the 2023 exam diet for secondary pupils will begin in just under a fortnight.
Anna is currently waiting on a conditional offer for a place to attend university in September. But Holyrood was one of the 89 schools impacted by targeted industrial action on the top of the national strike days during the recent pay dispute.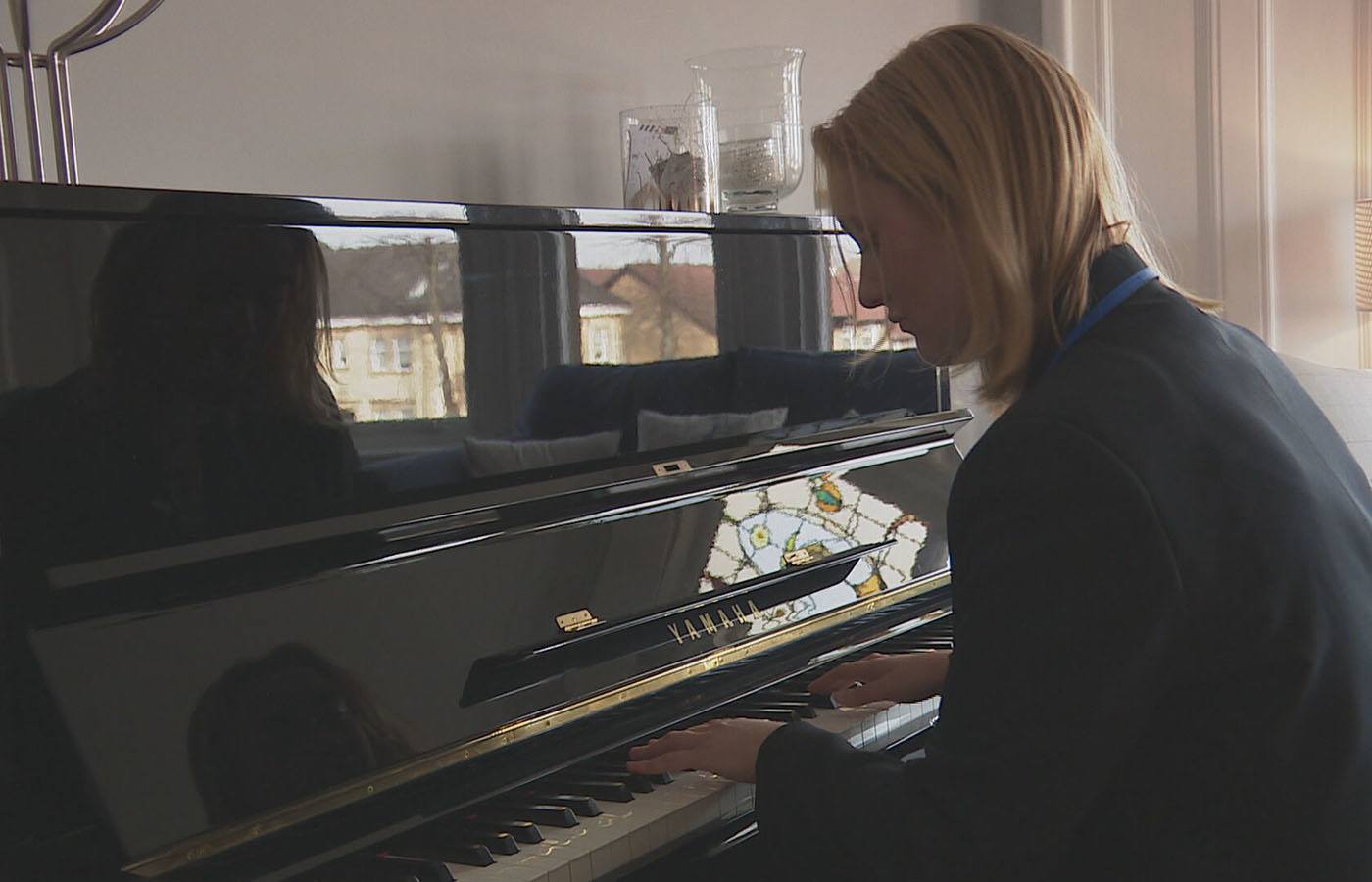 She said: "We're in Nicola Sturgeon's constituency, so we were kind of disproportionately affected by the strikes because, well, our school's in a more deprived area than other schools and pupils weren't treated the same.
"We lost out on some key days of our education and we had to catch up on coursework and things in our own time. It was really difficult to see that."
Those strike days, of course, came on top of several years of unparalleled disruption caused by Covid, which saw exams scrapped and replaced by an alternative grading model that focused more heavily on teacher judgement backed up by assessment.
Anna believes the impact of that is still being felt by pupils today.
"You can definitely see a gap in behaviour between younger years who were in primary in Covid, compared to us who are already in secondary school and settled," she explained.
"But I think it was also really difficult for the first year during Covid because they missed out on a key year of socialising and trying to get settled into school."
'Rebrand of existing problems'
Two years ago, the Scottish Government announced it would be scrapping the Scottish Qualifications Authority and Education Scotland.
Three new national education bodies will be introduced by June next year: a qualifications body, a national agency for Scottish education, and an independent inspectorate body.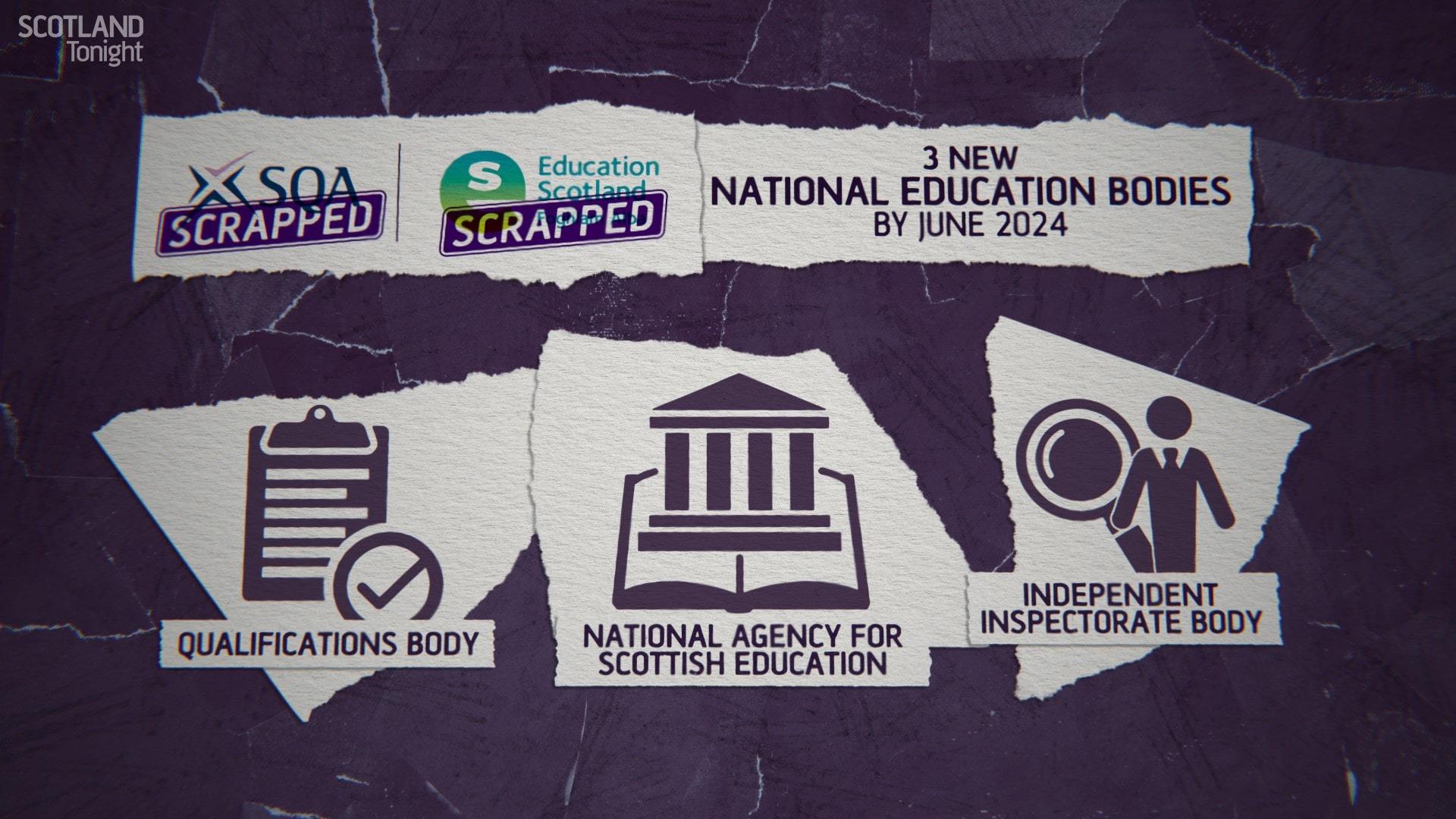 The change is in response to a report published by government advisor, Professor Ken Muir, which highlighted that pupils thought schooling during Covid was a nightmare.
But teacher Douglas Clark fears the reform is just a rebrand of existing problems.
"We were told that the SQA had been under review and it was going to be removed from existence and replaced with a new body", said Clark.
"And yet here we are, 2023, getting ever closer to the end of the academic year. And no news yet on that.
"There's a lot of teachers out there who do not see them (the SQA) as allies at the moment, that's for sure. And that causes a lot of stress for teachers because rather than trying to really enjoy the subject and to pass on that joy to the young people, we don't have time."
A recent survey found teachers across the UK are working an average of 54 hours a week. Poor mental health and bad behaviour among students were high on the list of their concerns.
'It's not the same job'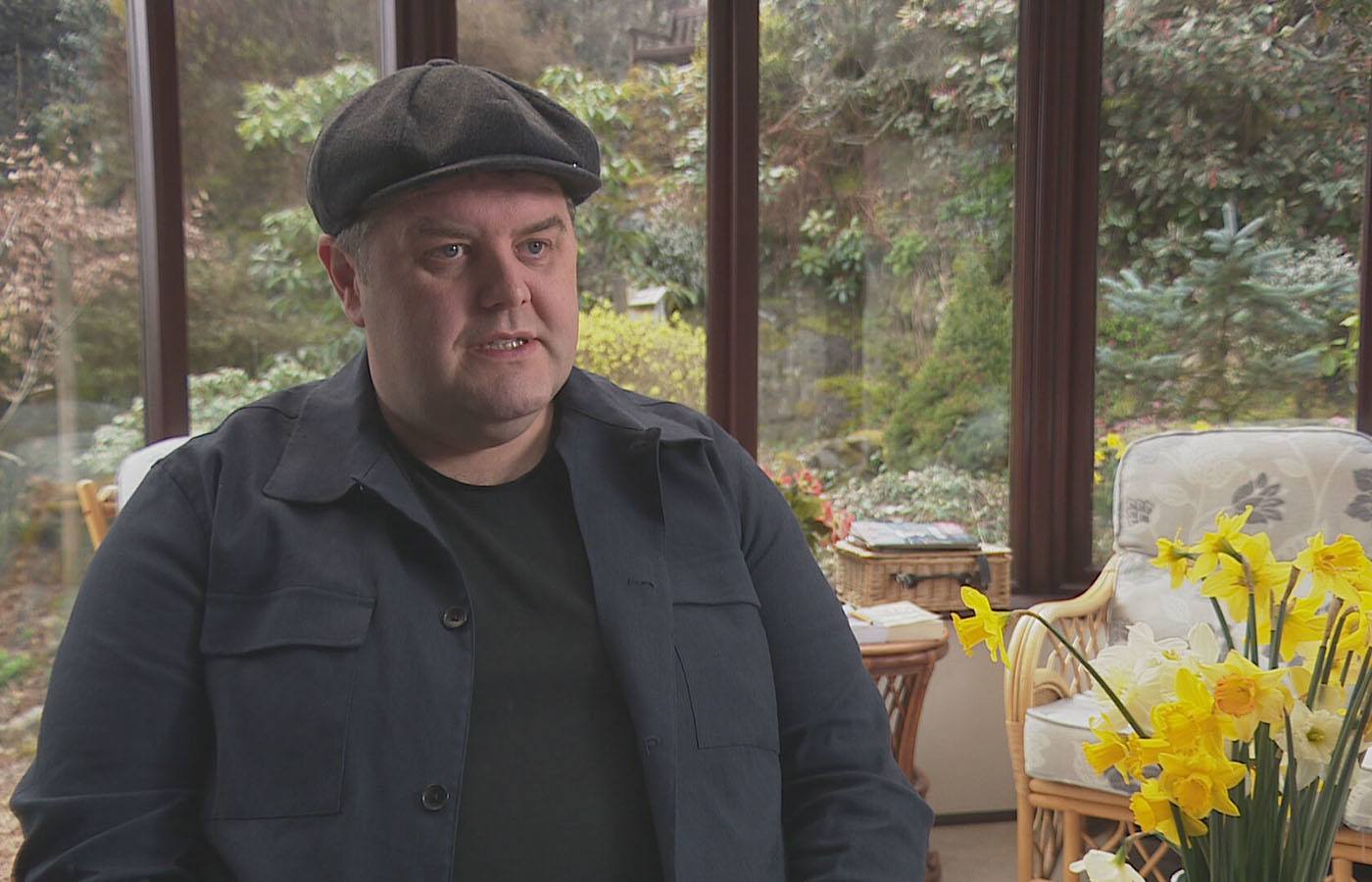 Clark, who has been working in classrooms for two decades, said he can't imagine ever describing himself to somebody as not a teacher. But he thinks that will be the case at some point in the near future.
"It's not the same job," he said. "There are huge positives, but undoubtedly it's sad to see. There are a lot of pressures that feel like year-on-year teachers are generally speaking, becoming a little bit more jaded, maybe that's just me, I don't know.
"I think what we're experiencing as a whole society is almost that long tail of Covid. You know, the pandemic is a thing of the past and hopefully it will stay there. But the effects of that are being felt now, today in schools.
"The behaviour of young people is probably one of the most noticeable things and it's not as good as it perhaps was.
"And the thing is I personally don't put any blame at all on the young people for that. I don't put any blame on school staff either. The problem is a system which I think seems to be in too much of a hurry to get back to normal, to get back to the way it was.
"I am feeling burnt out."
Scottish Government promised to 'substantially eliminate the attainment gap'
In 2016, the Scottish Government promised to "substantially eliminate the attainment gap within a decade".
But as of the end of last year, the gap was still far above pre-pandemic levels.
For reading, the gap between pupils from the poorest homes compared to those from more affluent areas, rose from 11.5% to 14.2%. The literacy gap has jumped from 13.8% to 16.3%.
There are more than 705,000 school pupils in Scotland in 2022 according to Scottish Government data.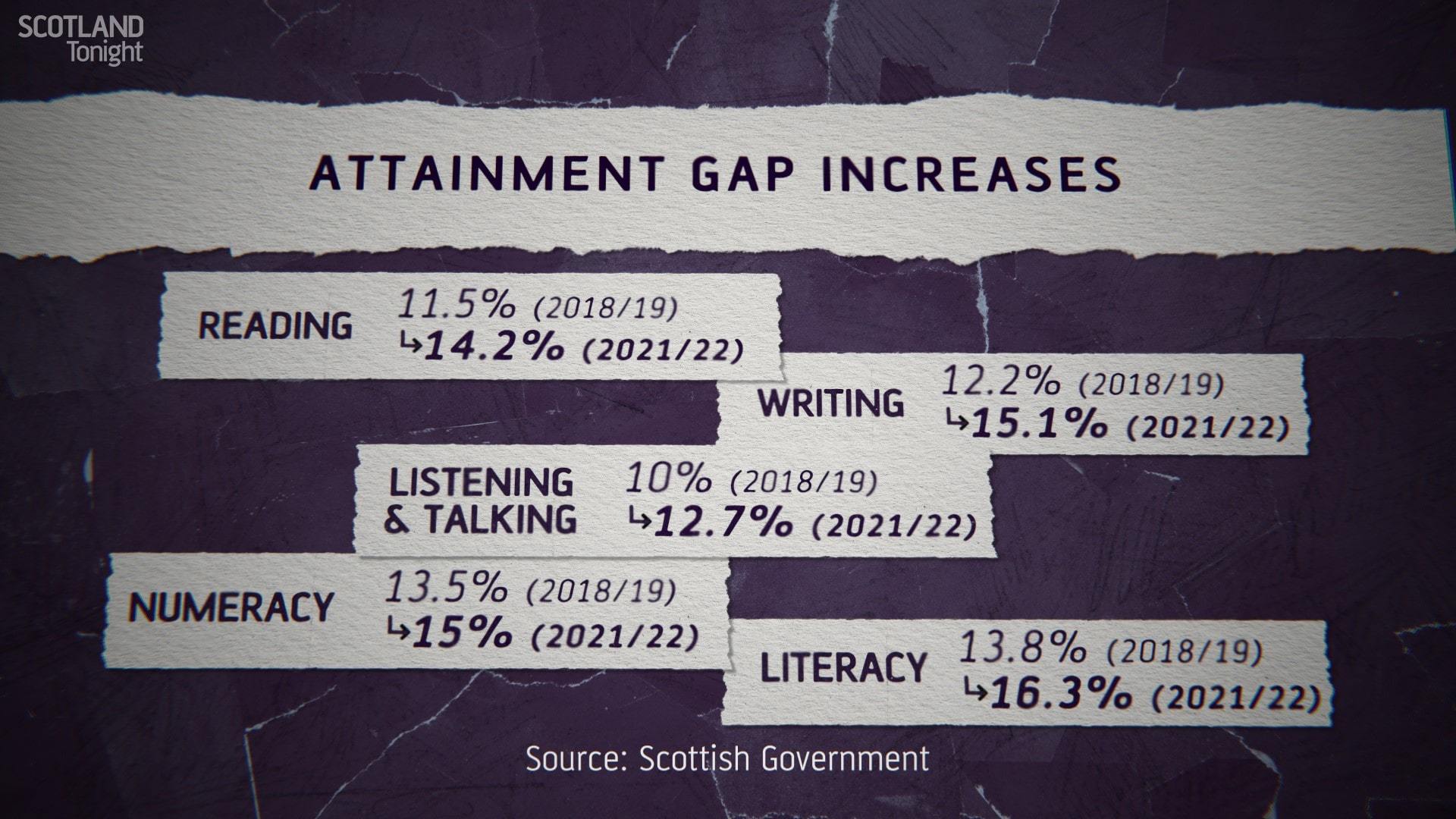 Under-pressure teachers on the picket line
Secondary and primary teachers recently accepted a pay deal put to them by the Scottish Government.
But the long running industrial action came at a cost, with pupils missing hours of important lessons.
The threat of further strike action was lifted earlier this year after members of three teaching unions – the EIS, SSTA and NASUWT – voted to accept an improved pay offer from the Scottish Government, which will see teachers receive a 12.3% increase by April 2023, with this rising to 14% by 2024.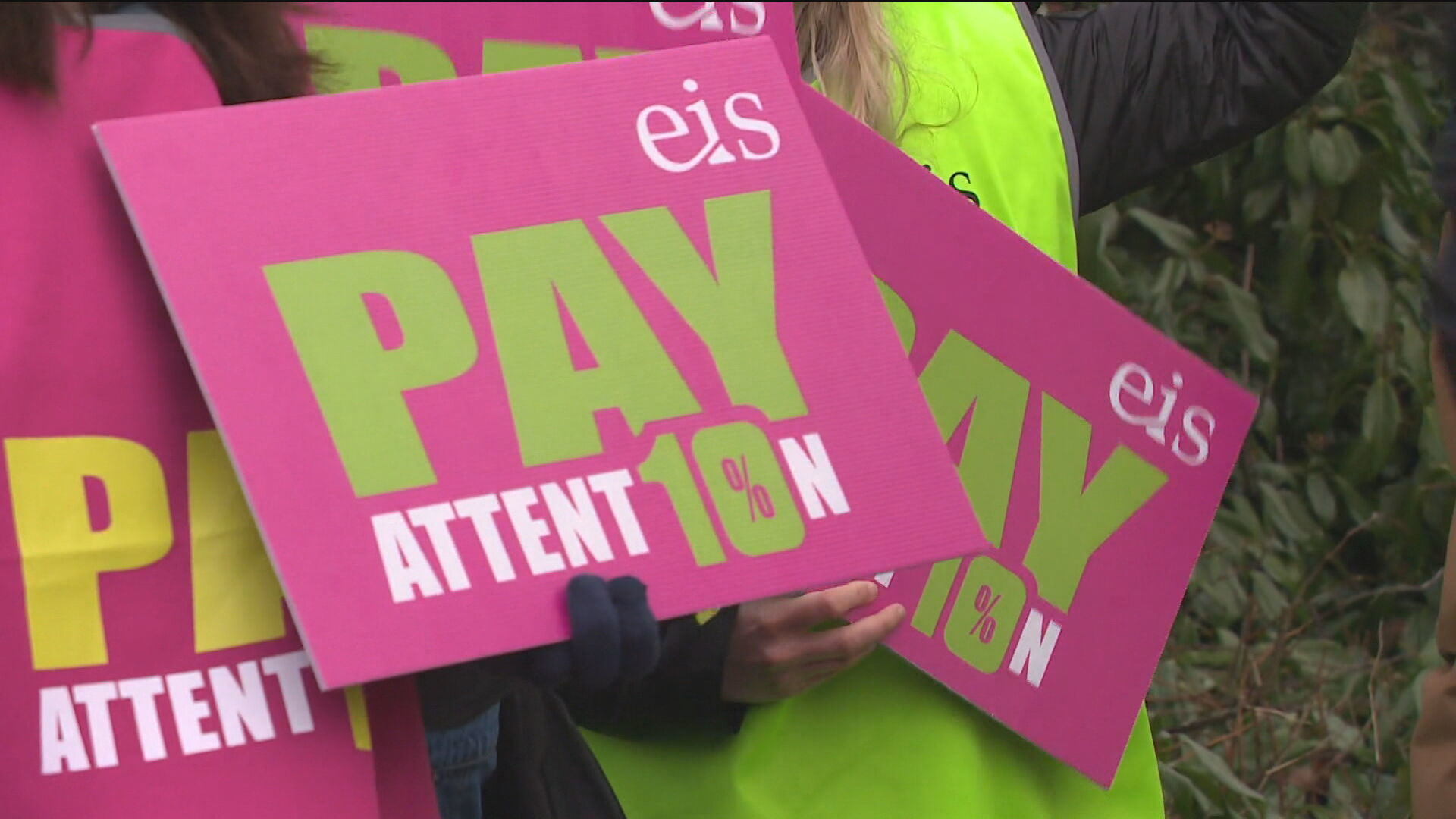 Brian Patterson, the headteacher at Lenzie Academy, says teachers are under pressure now than ever before.
"I think the pressure on the alternative certification model the assessments and the marking of those was significant. It was all put back onto teachers rather than through the skivvy," he said.
"What I would say is that some of the older pupils who didn't experience a proper, normal first and second year with us, they missed out on all the trips they must have and all the extra-curricular activities.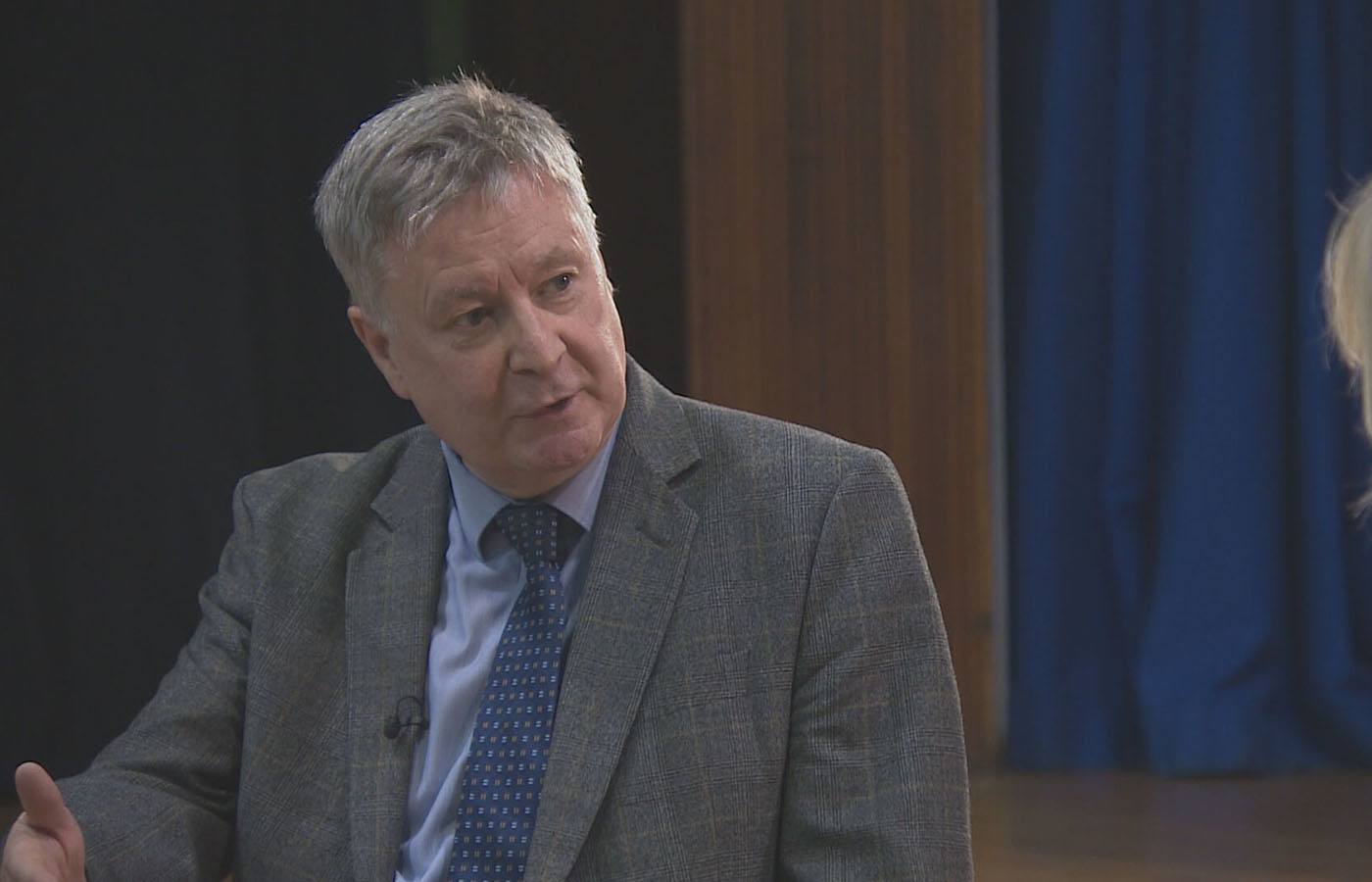 "So, the affinity with the school was not as strong as it could be."
This year will represent the first full year of post pandemic teaching for school pupils.
The 2022 grades were measured against 2019 levels (78.9% passed Highers in 2022 vs 74.8% in 2019) as a pre-pandemic benchmark.
Gilruth: I recognise some of the problems faced by teachers
In her first interview since taking up the post, education secretary Jenny Gilruth told Scotland Tonight the Scottish Government faces a number of challenges in relation to the performance-related attainment gap.
She said: "We know, of course, that a number of different policies from governments in Scotland have compounded the educational attainment gap.
"And there's more, I think, that could be done in relation to tackling some of the challenge that faces young people before they even cross the school gates undoubtedly.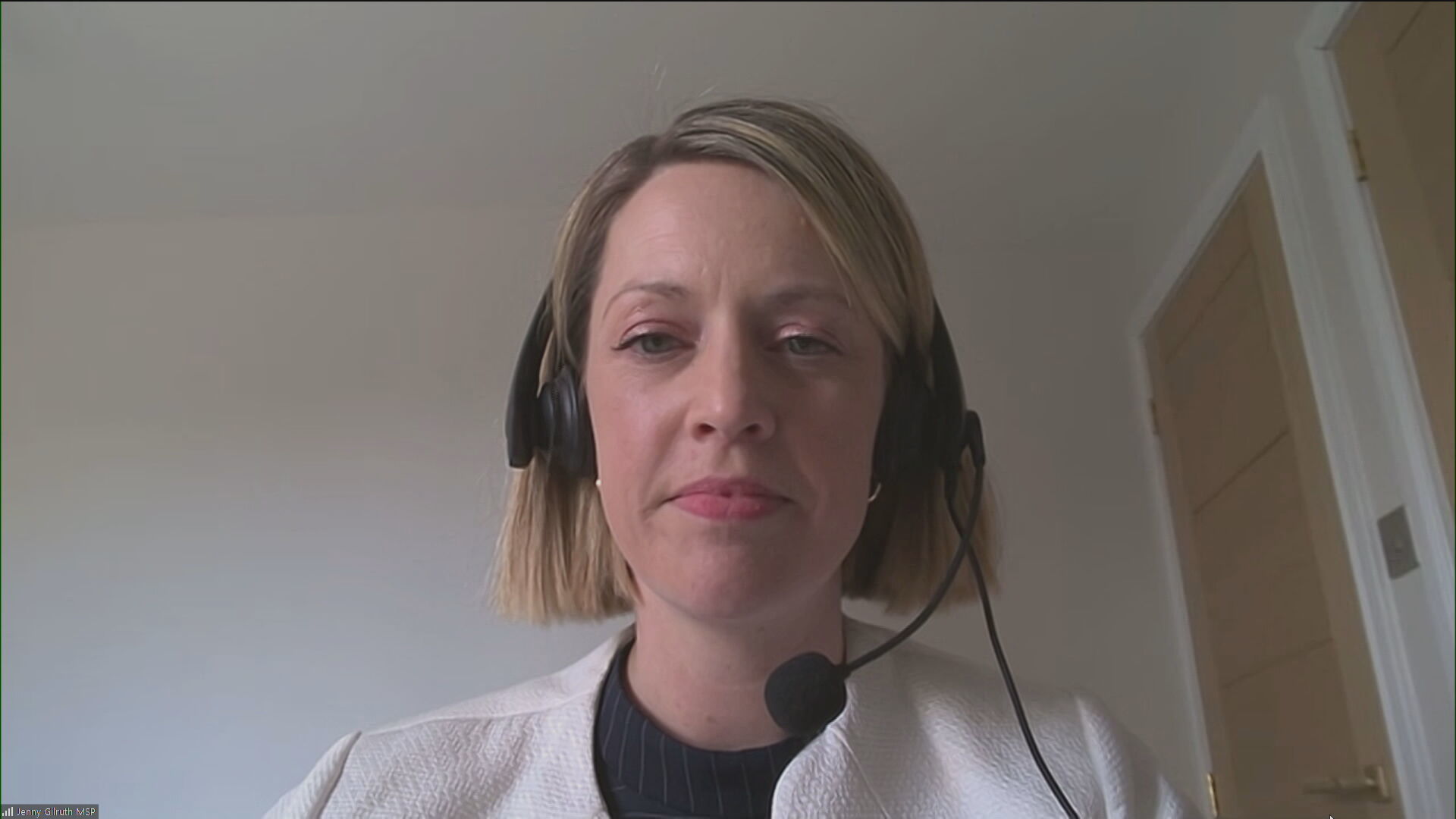 "I worked as a teacher for a long time prior to my profession in politics and I recognise some of the challenges faced by the profession at the current time.
"Many of my friends who are not politicians are teachers. My sister is a teacher. They regularly tell me where are the challenges? And we need to better listen, I think, as a government to the profession to empower them to make a difference where it counts in our classrooms.
"We have a really ambitious reform agenda as a government to better support the profession, but fundamentally to better support our children and young people.
"And that's what I will be focussed on as education secretary making sure that every child and young person in Scotland has the best start in life and the best opportunities to succeed in our classrooms right across the country, irrespective of where they grow up."
You can watch the full Scotland Tonight report on the pressures facing Scotland's education sector on the STV Player.
STV News is now on WhatsApp
Get all the latest news from around the country
Follow STV News
Follow STV News on WhatsApp
Scan the QR code on your mobile device for all the latest news from around the country