High street retailer Argos has announced it will no longer publish its popular shopping catalogue – a fixture in many people's homes for almost half a century.
The company has released 93 editions and more than one billion copies of the catalogue over the past 47 years.
However, customers have flocked to online shopping in recent times and Argos says people have been taking fewer catalogues home with them.
Argos, which is part of the Sainsbury's Group, operates the third largest retail website in the UK and says customers shopping on smartphones and tablets now account for more than 70% of all its online sales.
Mark Given, chief marketing officer at Sainsbury's, said: "Over the decades the Argos catalogue has charted the nation's changing tastes and trends in everything from must-have toys to the latest gadgets and devices."
Mr Given said the most popular products today include wireless earphones, gaming consoles and lego. Back in 1973 – when the first catalogue was launched – customer favourites included point-and-shoot cameras and spacehoppers.
He added: "Just as our customers' tastes have changed over the years, so have their shopping habits.
"We're seeing an increasing shift towards digital shopping, using our mobile app, website and in-store browsers.
"Closing the book on the catalogue will help us focus on delivering exciting and inspiring digital shopping experiences to meet the changing needs of our customers, both in-store and online."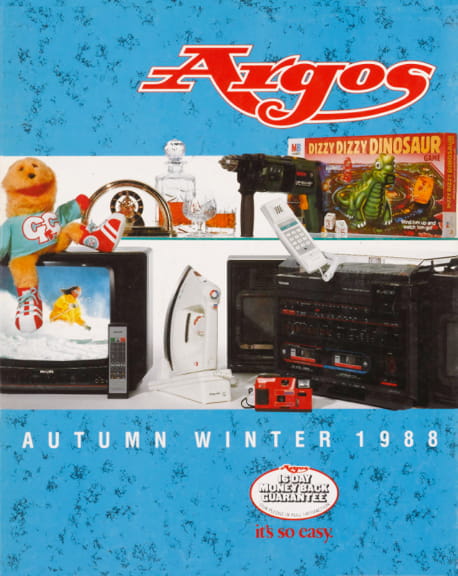 Argos says the majority of its stores already have digital screens but any stores without them will continue to have laminated catalogues available until they are upgraded.
The company also plans to continue publishing its Christmas Gift Guide.
But for many people feeling nostalgic – including STV Meteorologist Sean Batty – the days of circling desired items is now a thing of the past.
He wrote: "Awww, the Argos catalogue! I used to love sitting with the Index and Argos books when I was wee circling stuff for Santa. I think Mr Frosty got circled every single year!"