A mysterious strain of hepatitis found in 13 Scottish children has no link to the Covid-19 vaccine, the public health minister has said.
Three Scottish children have had to be taken to specialist units in England due to severe hepatitis with one receiving a liver transplant amid the "unusual" outbreak across the country.
On Tuesday, Maree Todd told the Scottish Parliament the number of infections north of the border stood at 13.
The minister assured MSPs there was no link between the hepatitis outbreak and the Covid-19 vaccine, because all of the youngsters – aged between one and ten years old – had not received a dose of the inoculation.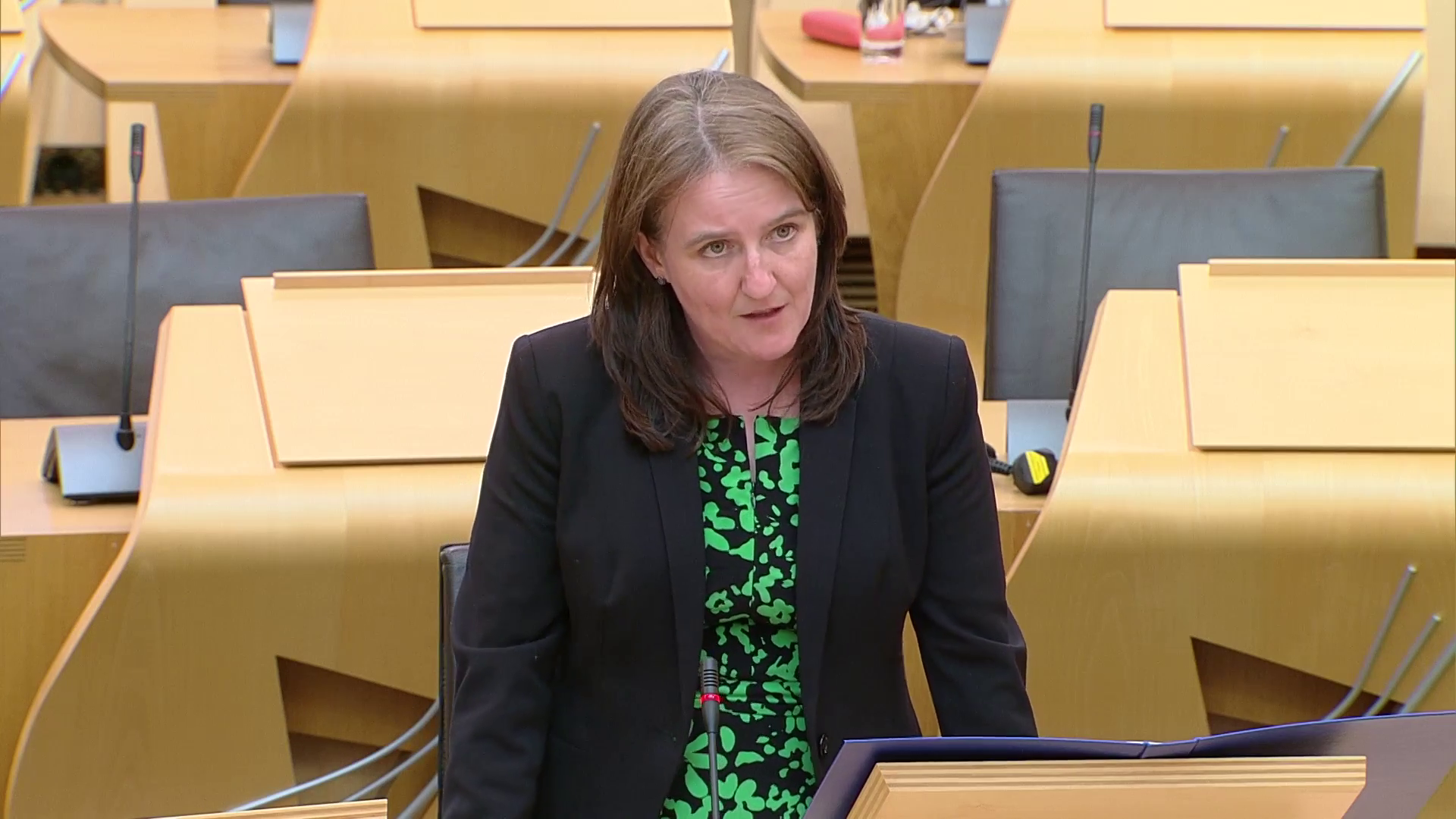 "Although investigations into the cause are ongoing, we are able to definitively confirm that there is no connection between the Covid-19 vaccination and these cases," she said.
"None of the infected children have received a first dose.
"Whilst I know many will be concerned by this situation, please be assured that Public Health Scotland is working hard to identify the cause and is working closely with health agencies across the United Kingdom and international partners."
With reports of cases in the US and EU, the virus is now a "global concern" with the World Health Organisation monitoring the situation.
The number of kids who presented at the Royal Hospital for Children with abnormal liver function in March exceeded the annual total expected for the whole of Scotland.
Thirteen children aged between one and ten years old across six health boards have been confirmed as having severe hepatitis with health authorities launching a major investigation into the cases.
Six children across the UK have undergone liver transplants due to the outbreak with the Scottish child's operation being completed successfully.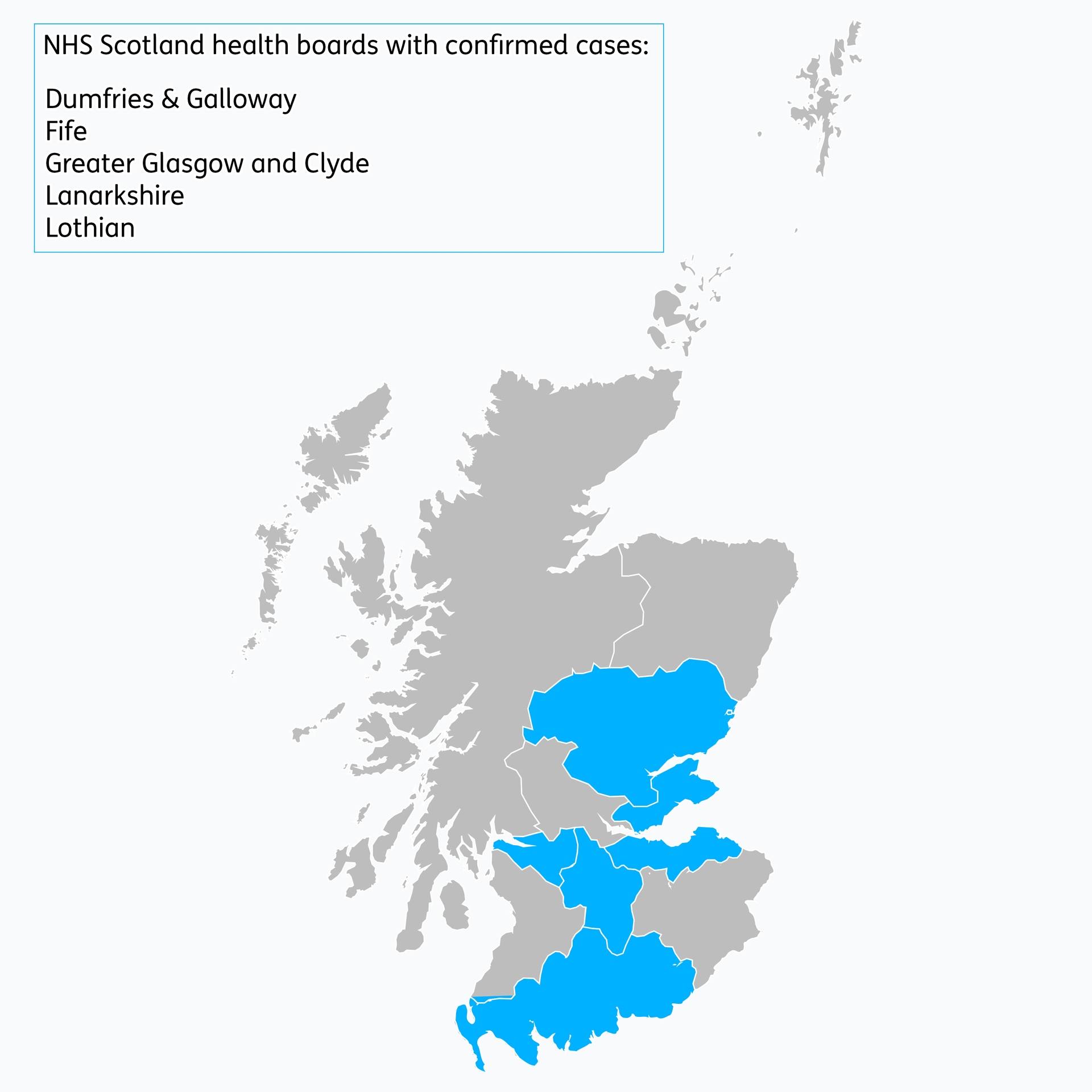 Potential origins of the disease included either an infectious pathogen or a toxic exposure to food, drinks or toys favoured by younger children.
Public Health Scotland (PHS) said there is no known cause as of yet but both coronavirus and other viruses are being investigated after several of the children tested positive for infections.
Medics believe the most likely cause is infection, possibly by an adenovirus – a family of common viruses that usually cause a range of mild illnesses and most people recover without complications.
However, a medical journal report on PHS's response said the young children's immune systems may be more vulnerable due to restricted social mixing during the Covid-19 pandemic.
On April 1, PHS issued an alert to NHS Health Boards about the outbreak with a public warning issued five days later.
The UK Health Security Agency has set up a four nations Incident Management Team and is coordinating and managing the ongoing investigation.
Around 60 cases have now been reported in England, Wales and Northern Ireland since January 1, and
On April 5, the World Health Organisation (WHO) was told of ten cases were in Glasgow, Lanarkshire, Tayside and Fife.
A further three cases were confirmed in NHS Lothian and Dumfries and Galloway.
PHS said there was no connection between the Covid-19 vaccination and these cases — with the majority of an age too young to be vaccinated and none has received a first dose.
Dr Jim McMenamin, head of health protection (infection services) at PHS, said: "Along with colleagues in other parts of the UK, several lines of investigation are ongoing. In a number of cases, adenovirus and SARS-CoV2 have been detected, so these links are currently being investigated.
"Parents should contact their GP or other healthcare professional if they notice signs of jaundice in their child. This can be a yellow tinge in the whites of their eyes or on their skin.
"Other symptoms include dark urine, pale grey coloured poo, itchy skin, muscle and joint pains, tiredness, feeling sick, a high temperature, loss of appetite and stomach pain.
"I would also encourage parents and others taking care of young children to be vigilant about hand and general hygiene. We will issue further updates as the situation develops and we have more information."
How to recognise jaundice amid outbreak of hepatitis across Scotland
Health authorities have said parents and carers should contact their GP or other healthcare professional if they notice signs of jaundice in their child.
Hepatitis symptoms include:
dark urine
pale, grey-coloured poo
itchy skin
yellow of the eyes and skin (jaundice)
muscle and joint pain
a high temperature
feeling and being sick
feeling unusually tired all the time
loss of appetite
tummy pain