Gusts of up to 80mph are expected to batter parts of the country as Storm Arwen sweeps in.
The Met Office has issued both yellow and amber alerts for Friday and Saturday, with Scots urged to prepare for flying debris and large waves that could lead to "danger to life".
The heavy winds are expected to start at 9am on Friday and last until 6pm on Saturday.
Experts have warned of potential damage to buildings and trees as a result of the high winds.
The strong gusts could also lead to power cuts, road and bridge closures, and cancellations to rail, air and ferry services.
Friday weather warnings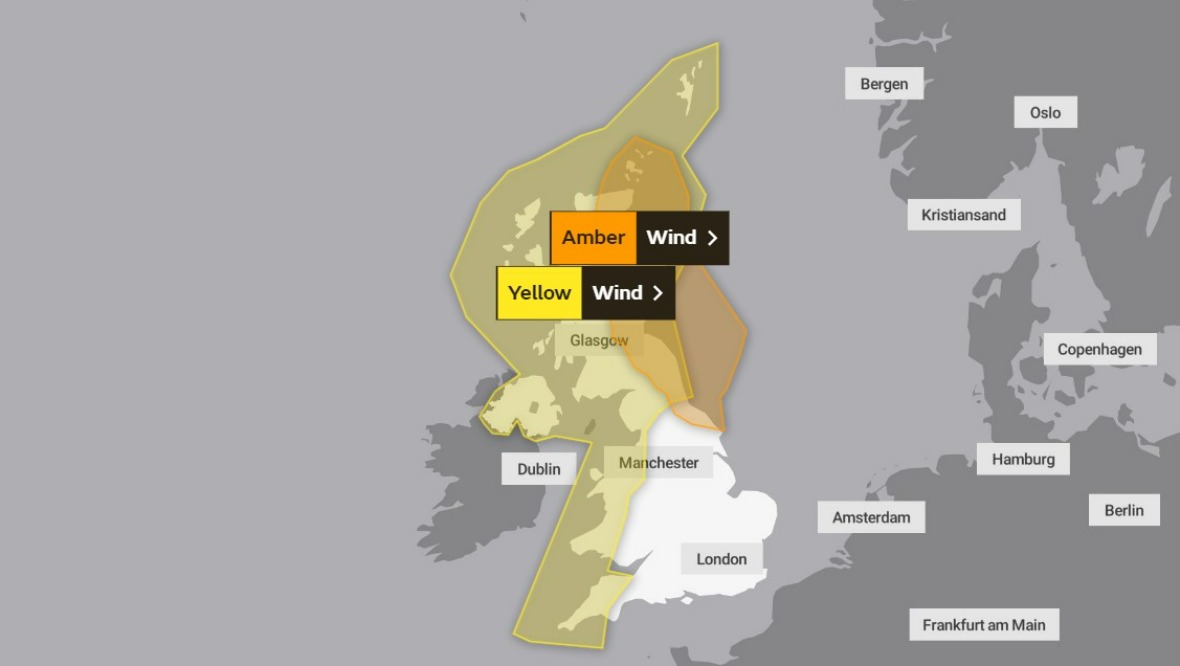 Yellow weather warning: 9am to 11.59pm
Amber weather warning: From 3pm on Friday to 9am on Saturday.
Saturday weather warnings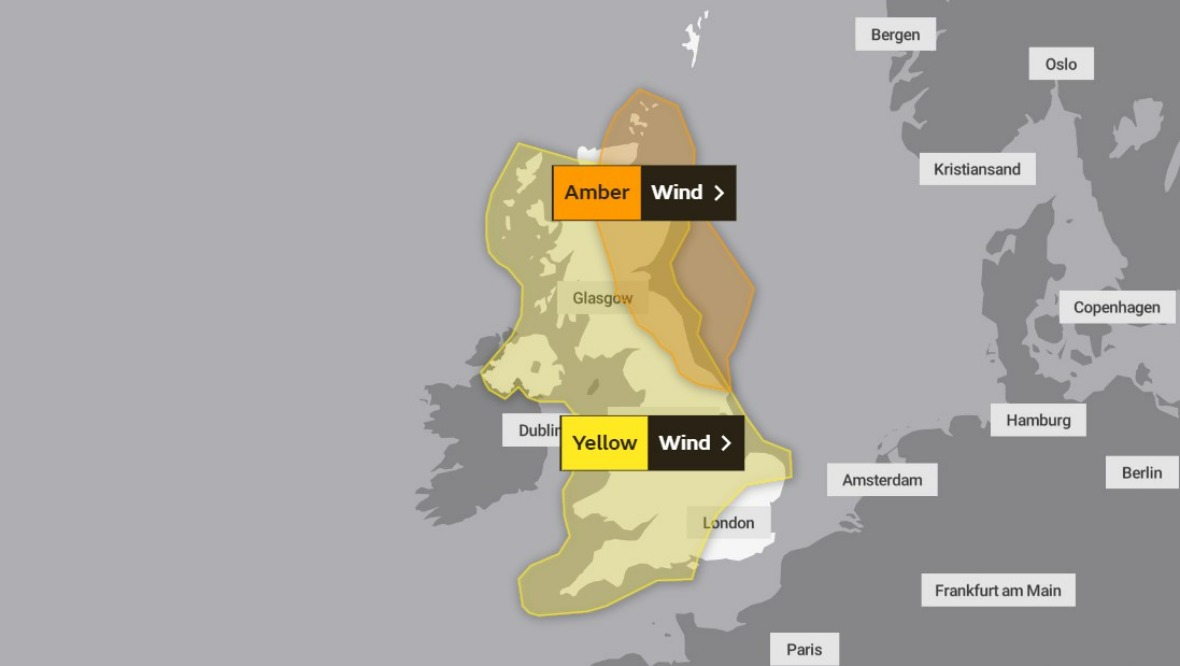 Yellow weather warning: 12am to 6pm.
Amber weather warning: From 3pm on Friday to 9am on Saturday.
STV meteorologist Sean Batty said: "It's been a while since we've experienced stormy conditions, but that's about to change with the arrival of Storm Arwen on Friday.
"Arwen will bring strengthening winds through Thursday night as it approaches from the north – not our usual direction for storms.
"By Friday morning the strongest winds will be affecting the north Highland coast, as well as Orkney where gusts will be around 60-70mph.
"The strongest swathe of winds will then move over the east of the country, across Moray, Aberdeenshire, Angus, Fife and East Lothian.
"It's actually possible the storm will strengthen as it moves over these areas later on Friday and into Saturday, with a risk of wind gusts hitting 80mph along the coasts."
Sean warned that gusts of that strength could damage built-up areas such as Peterhead, Aberdeen, Montrose, Arbroath, St Andrews, Edinburgh, Kirkcaldy, North Berwick and Dunbar.
He added: "Further west, in areas such as mainland Argyll, Glasgow and Ayrshire, areas where we usually get the brunt of approaching storms as they normally come in from the west, it will not be as bad this time round.
"Because Arwen comes in from the north, these areas will be more sheltered than usual, however, as he swings out into the North Sea and the winds change direction late on Friday, even these areas could get gusts of 50-60mph for a time."
With Storm Arwen blowing in from the north and originating over Greenland, it will bring cold air and snow for higher ground.
Sean said: "Blizzard conditions will be experienced on mountains, with up to 10cm of snow possible above 400m, and perhaps a few centimetres down to 200m for a time in the far north.
"The winds will slowly ease through Saturday and we're looking at much quieter conditions by Sunday, although it will stay cold, but also largely sunny."