The Scottish Greens will hold a special meeting to decide whether or not they should vote for Scotland's next first minister.
Co-leader Lorna Slater told the party's conference in Clydebank they would only support the SNP's new leader if they agree with their "non-negotiable" values, such as trans rights are human rights.
Green MSPs could be kingmakers in Holyrood as SNP members elect Nicola Sturgeon's successor.
"If they respect and share our values of equality and environmentalism," she told members on Saturday, "If they will prioritise climate justice and if they agree that trans rights are human rights and that our trans siblings cannot be used as political fodder by Westminster.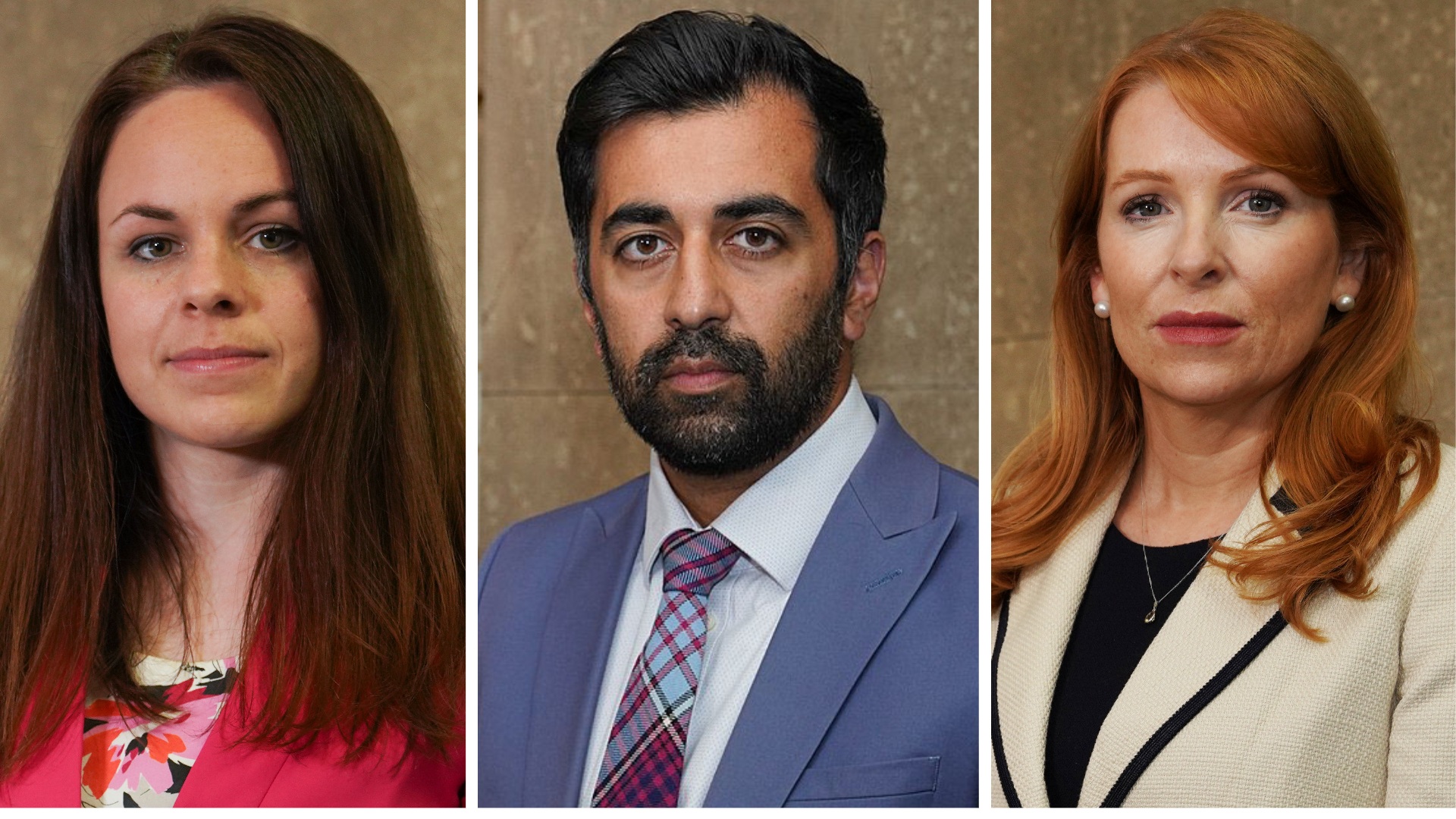 "These are fundamental issues for us. They are non-negotiable," she said.
"If the next First Minister shares these values then we would not just remain in Government, we should redouble our efforts to build a fairer, greener, and independent Scotland."
In just two days SNP members will elect their new leader, with the winner to be announced after the ballot closes at noon on Monday, March 27.
Finance secretary Kate Forbes, health secretary Humza Yousaf and former community safety minister Ash Regan are in the running to become Scotland's sixth First Minister.
The Greens previously warned they would not support the incoming SNP leader if they did not challenge the UK Government's decision to block Scotland's gender reforms.
Forbes said she would have voted against the reforms if she hadn't been on maternity leave and would look at any legal advice before challenging Westminster.
Scotland's SNP Government is currently supported by the Greens, with Slater and co-leader Patrick Harvie holding ministerial positions under the Bute House Agreement.
Regan resigned over her opposition to the bill.
Of the three SNP leadership contenders, only Yousaf has vowed to continue the power-sharing deal and has been steadfast in his support of the gender reforms.
Slater told the conference that as SNP members have a choice to make, so to do the Greens.
"On Monday, at a special council meeting, the Scottish Green Parliamentary Group will take advice from our party on who to vote for as first minister," she said.
"We will, together, choose whether we want to continue in Government."
She said the power-sharing deal was an example of "how politics should be done".
"The first 18 months of the Bute House Agreement, has begun a process of transformation of building a better Scotland, through hard work and the politics of cooperation and collaboration," she said.
"This is how politics should be done, and, although it has only been a short period of time, the people of Scotland and our environment are already better off because of it.
"I want us to stay in Government and see through the change we have begun. But not at any cost. We will never be a party that is prepared to put our principles to one side.
"We will only vote for the SNP's new Leader to become First Minister if they are committed to the politics of cooperation."