The death of George Floyd has sent shockwaves around the world, the consequences rippling far beyond Minnesota where he died in police custody.
The 46-year-old African American's death on May 25 was captured by onlookers on their phones.
Mr Floyd could be heard pleading for air and for his mother as a white police officer was seen kneeling on his neck.
One of the officers involved, Derek Chauvin, was charged with third degree murder and manslaughter and is due in court next week. Three other police officers have been fired.
In response, hundreds of protests and marches have taken place across the United States and the rest of the world.
But as people react to Mr Floyd's death, there are concerns that protests could worsen the coronavirus outbreak, which has led to hundreds of thousands of deaths worldwide.
With black, Asian and ethnic minority groups disproportionately affected by the virus, gathering in large numbers has been discouraged, the implication that infection numbers could soar as the country attempts to ease lockdown.
'I think in Scotland in particular there is this mentality that racism doesn't exist or racism isn't a rife thing here, which isn't the case.'

TAAHLIAH, protest organiser
In Scotland, activists are mindful of the challenges Covid-19 presents when trying to arrange protests in solidarity with the Black Lives Matter movement.
TAAHLIAH, a music producer and DJ from Glasgow, helped organise a protest planned in a 'statement of solidarity' with the US, as well as standing up for racism in her own country.
"I'm a black woman myself so I was really sort of stricken when I saw everything that was going on in America," she said.
"I think in Scotland in particular there is this mentality that racism doesn't exist or racism isn't a rife thing here, which isn't the case.
"We do need to talk about the racism that people face in Scotland in particular, because not a lot of people talk about it."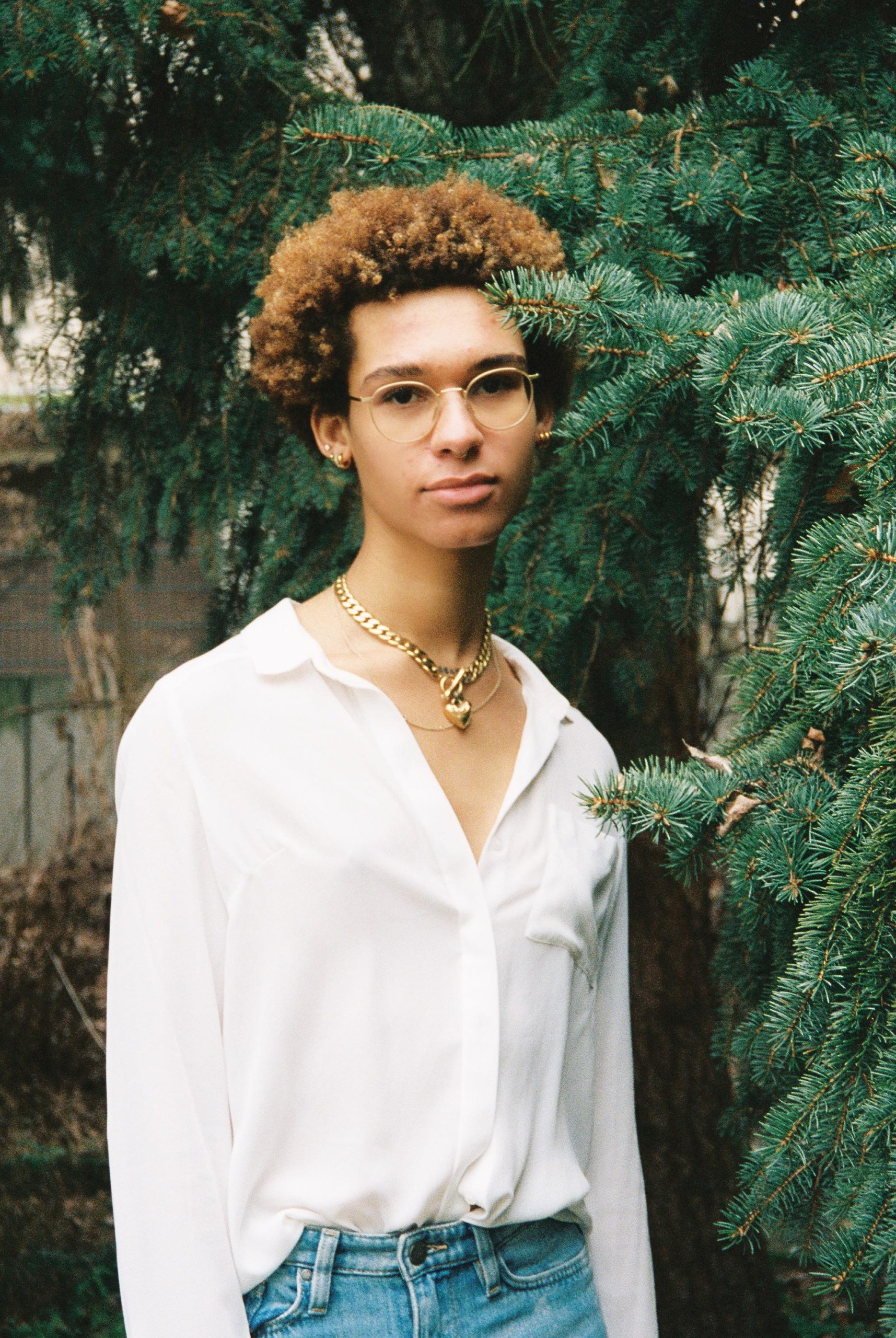 In 2018, the authors of No Problem Here: Understanding Racism in Scotland said that between 2000 and 2013 there were 1.8 race-related murders per million people in Scotland, compared to 1.3 per million in the rest of the UK.
In 2013-2014, there were 4807 racist incidents recorded by police in Scotland, the equivalent of 92 incidents every week.
The Glasgow protest quickly gained traction online and with more than 8000 people interested, TAAHLIAH and friend Calvin, who also helped organise the event, realised that it would be difficult for it to take place safely during the pandemic.
Following advice from Black Lives Matter UK and health organisations, they decided to cancel the event and look for other ways to show their solidarity.
Now TAAHLIAH will be taking her protest to the airwaves instead, with a full programme celebrating music by black artists, talks and speeches on Clyde Built Radio, which will be broadcast on June 6 and 7.
TAAHLIAH explains: "I work in the music industry and Clyde Built Radio got in touch with me and now there's going to be an alternative space for protest through their radio show.
"I've curated a line-up of all black artists that will be broadcast over the weekend and that will include talks by different people, different activists."
In other parts of the country, activists have been carefully weighing the pros and cons of physical protests during the pandemic.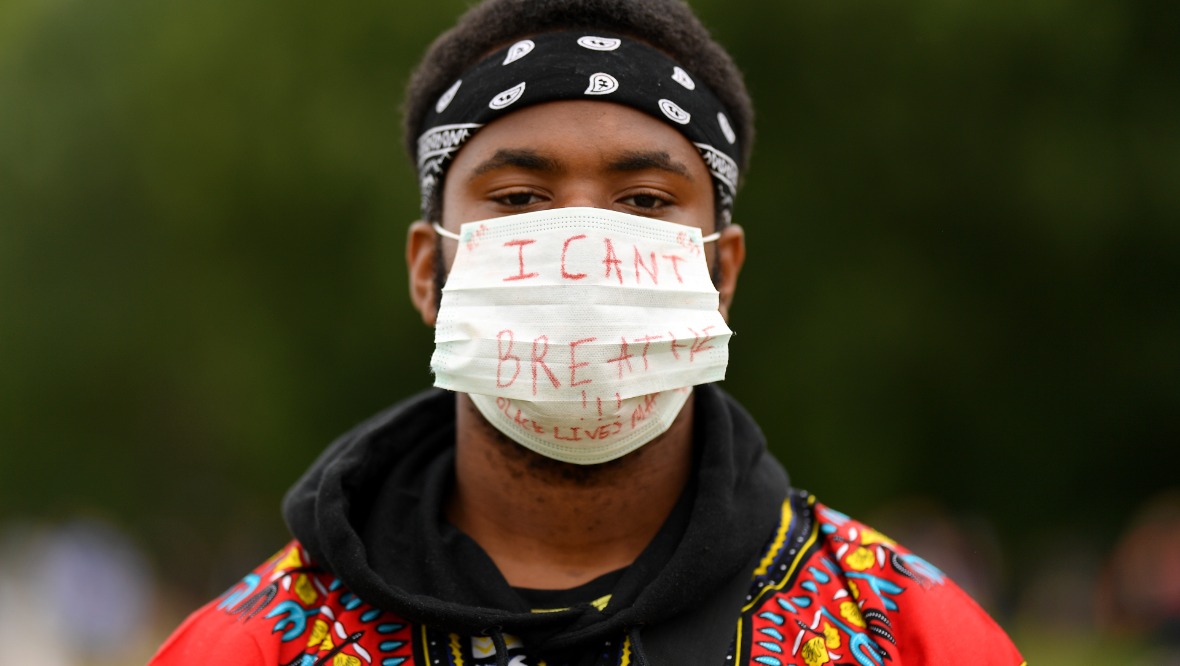 In Edinburgh, a Black Lives Matter rally due to take place on June 7 will be live-streamed so that people can participate from home and a driving convoy will pass the US consulate in the city for people to make their voices heard from their vehicles.
Organisers of the protest said: "Racism is present here [in Scotland] and we desperately need to start a conversation about how we educate ourselves to stop the institutionalised and covert racism in this country."
Speeches and performances from those in the black community will take place at the event, and participants will be asked to wear masks and gloves and observe social distancing markers on roads and pavements.
Participants will also be asked to self isolate for 14 days after attending the rally.
The protest initially drew criticism for being organised by a white woman, however the group is now being managed by a group of racially diverse people.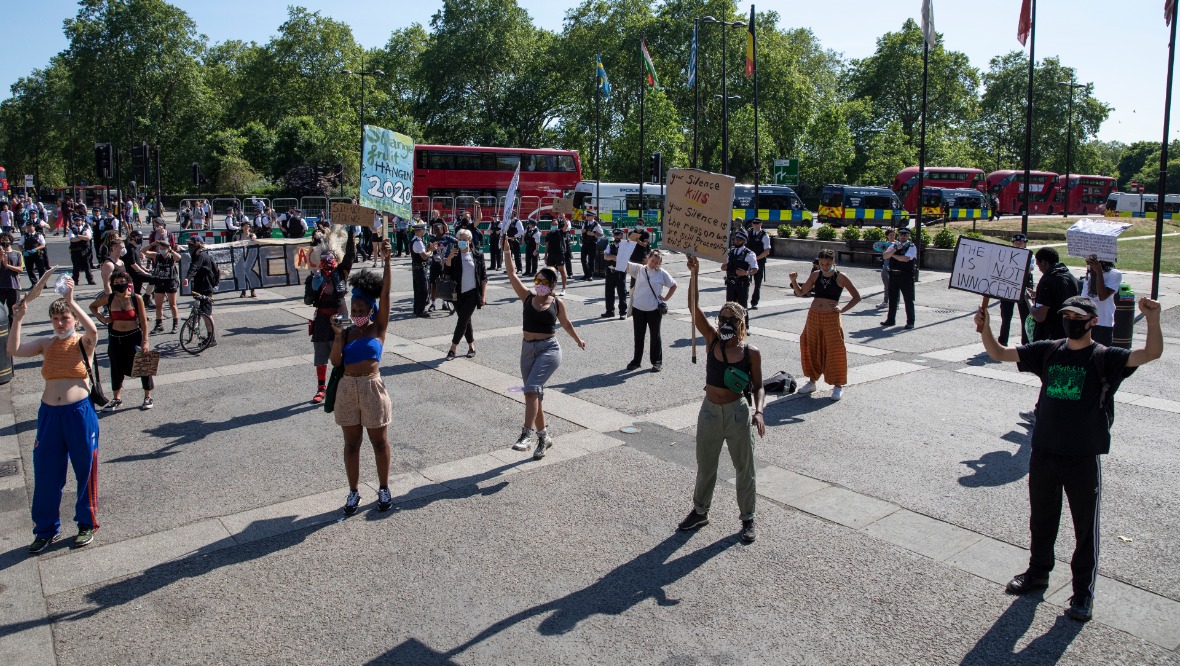 Organiser Benitha Iradukunda said: "The term FUBU means for us, by us. This doesn't mean other races aren't allowed to join in unison and protest alongside of black people, we just felt the movement would come stronger from within the community.
"As I've said before, how can black people expect change if we can't even commission it ourselves.
"The new team has racial diversity and is made up of a wonderful group of people of colour who all want to achieve the same goal – racial equality."
In Aberdeen, a poster protest has been arranged for June 7, with people encouraged to place posters, artwork, notes and poems around the city demanding justice for victims of police brutality.
Organisers have been careful to issue time slots for people to arrive in each of the four locations and have issued guidance on social distancing for those taking part.
Stand Up To Racism have organised nationwide Take A Knee protests for people to take part in on their own doorsteps at 6pm on June 3.
The anti-racism charity said the demonstration, which asks participants to kneel in solidarity with George Floyd, has been organised in such a way as to protect BAME communities who are disproportionately affected by coronavirus.
Public Take A Knee protests have also been organised in Glasgow and Edinburgh on the same date, however organisers are only disclosing locations once people say they are taking part to maximise the safety of those involved, with social distancing and masks required for participants.
A planned protest in Dundee was postponed after the number of people interested in taking part in the city centre demonstration quickly grew online.
Organiser Joy Deslyn said on the Facebook event page that while she was disheartened to have to postpone the protest, those interested could make their voices heard by signing petitions and donating money to causes such as Black Lives Matter UK.
'All of us feel a very strong desire to stand in solidarity with those protesting racism and to make it clear that this is an evil that has no place in our society.'

Nicola Sturgeon, First Minister
The First Minister has urged protestors to look for ways to send a "very strong and unequivocal message" safely, adding that racism "is an evil that has no place in our society".
During Tuesday's coronavirus briefing, Nicola Sturgeon said: "What I would say to those who want to protest, and I say this as an ally and supporter, is that we need to find ways of allowing people to make their voices heard and to make the points that many of us want to be made and to be heard right now but to do so in a way that is safe and is not putting people protesting or wider communities at risk."
She added: "Everybody, and I know people the length and breadth of the country and I include myself in this number, feel extremely strongly about these issues.
"Let me say none of us, no country, no society, is immune from racism and we all have issues to look in the mirror about and confront.
"All of us feel a very strong desire to stand in solidarity with those protesting racism and to make it clear that this is an evil that has no place in our society."
Police Scotland chief constable Iain Livingstone has urged those planning to protest to continue following the Scottish Government's coronavirus regulations.
He said: "We are aware of a number of planned events in Scotland in the days ahead.
"We would encourage everyone to continue to follow the Scottish Government's regulations and guidance on meeting outdoors and will engage with organisers to minimise any risks to public safety or health."