Conversion therapy refers to any form of treatment or psychotherapy that aims to change a person's sexual orientation or to suppress a person's gender identity.

As a teenager, Justin Beck believed he could change his sexuality and turned to his church for support.
He was subjected to years of treatments and fell into depression.
"Seventeen, 18, 19-year-old Justin could never have conceived the idea that I would be able to marry a man.
"It would have been riddled with temptation and sin," said the now 36-year-old.
Mr Beck met his fiancé, Paul Hardie, while working at a primary school in Glasgow.
He said: "The strength and support that I have from Paul has gave me that strength to be able to speak out."
Mr Hardie, 35, explained that he's been able to give his partner the support he needs due to his own experiences.
He said: "I was born and bred Roman Catholic. Justin spoke about the guilt – very big part of my upbringing, so I had to overcome a lot of my own religion, faith and belief.
"I didn't go through the six years of hell that he went through, but we've all had our own things to overcome."
After a petition submitted to the Scottish Parliament calling for an end to conversion therapy gained more than 5000 signatures, MSPs have now opened a public consultation ahead of discussions on how any new laws could be brought in.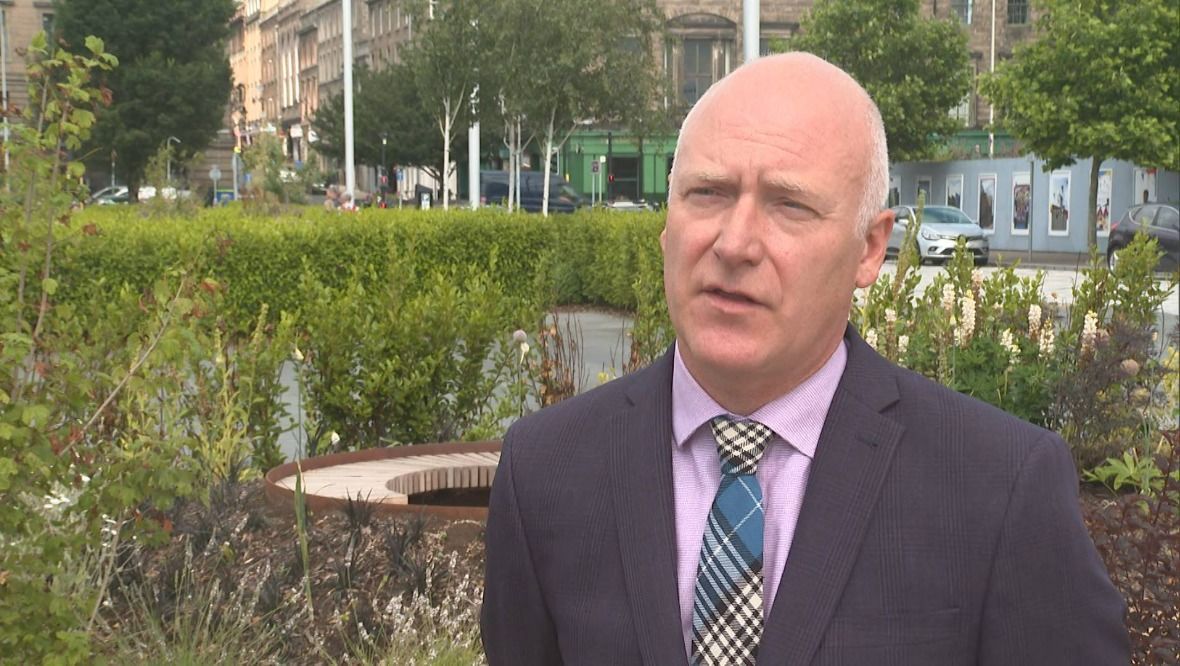 Joe FitzPatrick MSP, convener of the equalities committee, said: "Part of what we are trying to understand is what people mean by 'conversion therapy'.
"There's also implications regarding what conversion therapy remaining legal means to young LGBTIQ+ people.
"It would be a huge boost to young people across Scotland to say that we absolutely respect everyone irrespective of sexual orientation or gender identity."
The consultation closes for submissions on August 13, but for Mr Beck, who went through six years of 'treatment', the chance to make his voice heard means the world to him.
He said: "As a survivor of conversion therapy it is encouraging that the government is having this conversation and seeking views from the population.
"I think it's very important that people have the opportunity to show their support and have their views heard."
STV News is now on WhatsApp
Get all the latest news from around the country
Follow STV News
Follow STV News on WhatsApp
Scan the QR code on your mobile device for all the latest news from around the country