In the race to hit climate targets, a stark warning comes from those on the frontline: don't leave families behind.
Over the last few months, more than 500 pressure cookers have been delivered to homes in the central belt. Not as a gimmick, but to address a very real need.
"It began last autumn," says Frazer Scott from Energy Action Scotland. "Reports were coming in that more and more families were asking local food banks for cold packs."
Cold packs mean food that can be eaten without the need of heat, with the demand suggesting people were finding their budgets so tightly squeezed, they could no longer afford to turn on the oven.
Lower-energy pressure cookers were a quick way to stick a plaster on far too deep a wound.
It's a big problem for government which, at the same time as tackling fuel poverty, wants to achieve climate targets of getting Scotland's homes off gas and onto climate-friendly energy.
Heating: 'I worry people will get left behind'
The Skopa family from Ruchazie in Glasgow are trying out pressure cookers from their local housing association.
"It's very upsetting that families are struggling and this is an idea that could help," says 15-year-old Aleksandra Skopa.
"I also like how food banks are helping people and I think they could maybe put recipes in with the food packs to help people use the pressure cookers.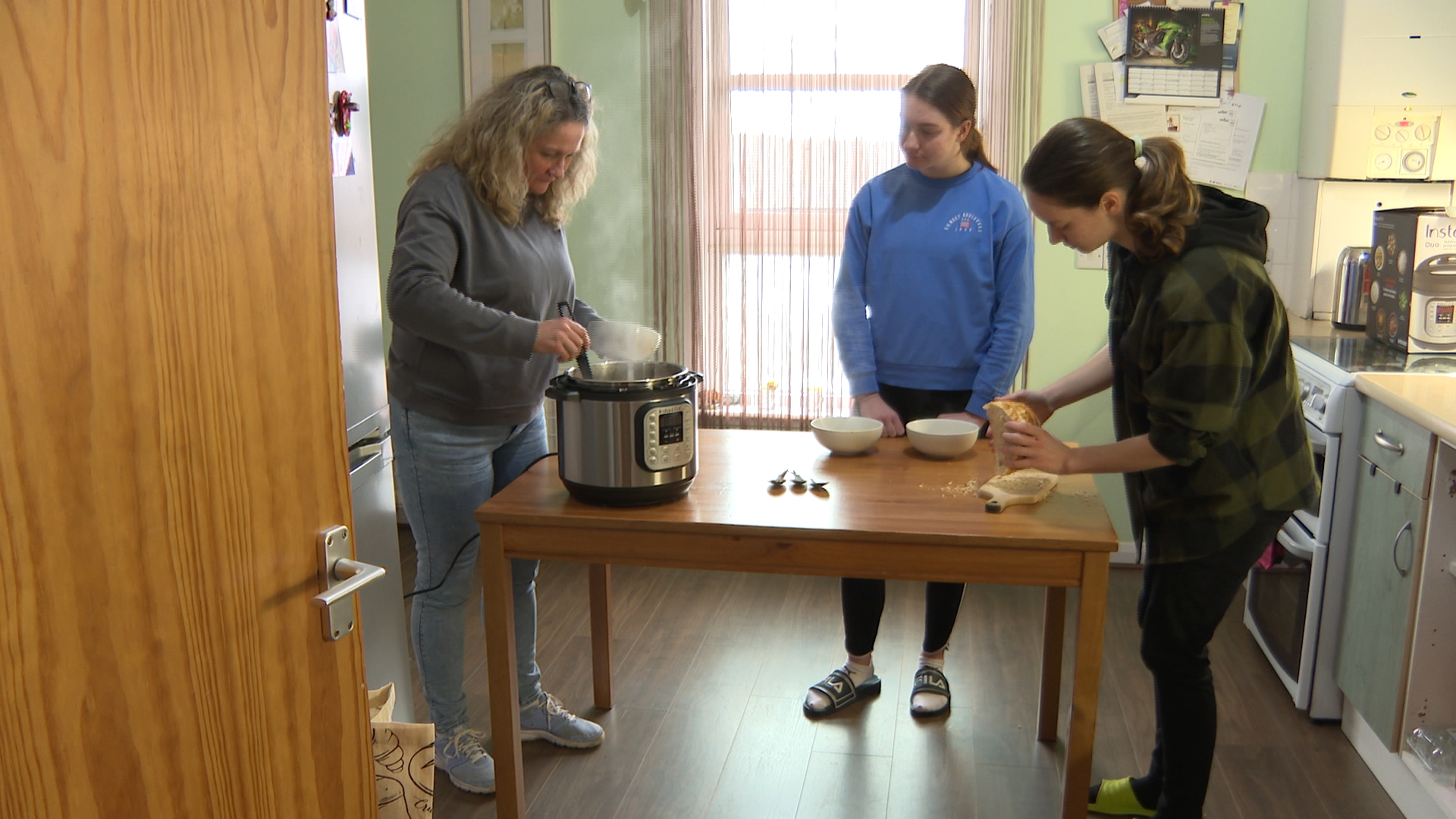 "I would like to see more electric cars in the future, but at the same time not many people can afford it. I think what they're [the government] are doing so far is okay but they just need to push a bit more."
'I was sitting there with two jerseys, a dressing gown and gloves'
For pensioners like Robert Leslie environmental groups such as South Seeds in Glasgow have been a lifeline. He got hit by a large bill after his energy company miscalculated his readings.
"I was left with almost two years of underestimated bills for £1200 which I couldn't afford on my pension," he says.
"They said I could pay instalments but it was so high it would have left me eating peanuts and porridge every month. I went into South Seeds and they managed to reduce it for me and moved me to a green energy company instead, which is much cheaper. They did a magnificent job, it was like a huge hump was taken off my back.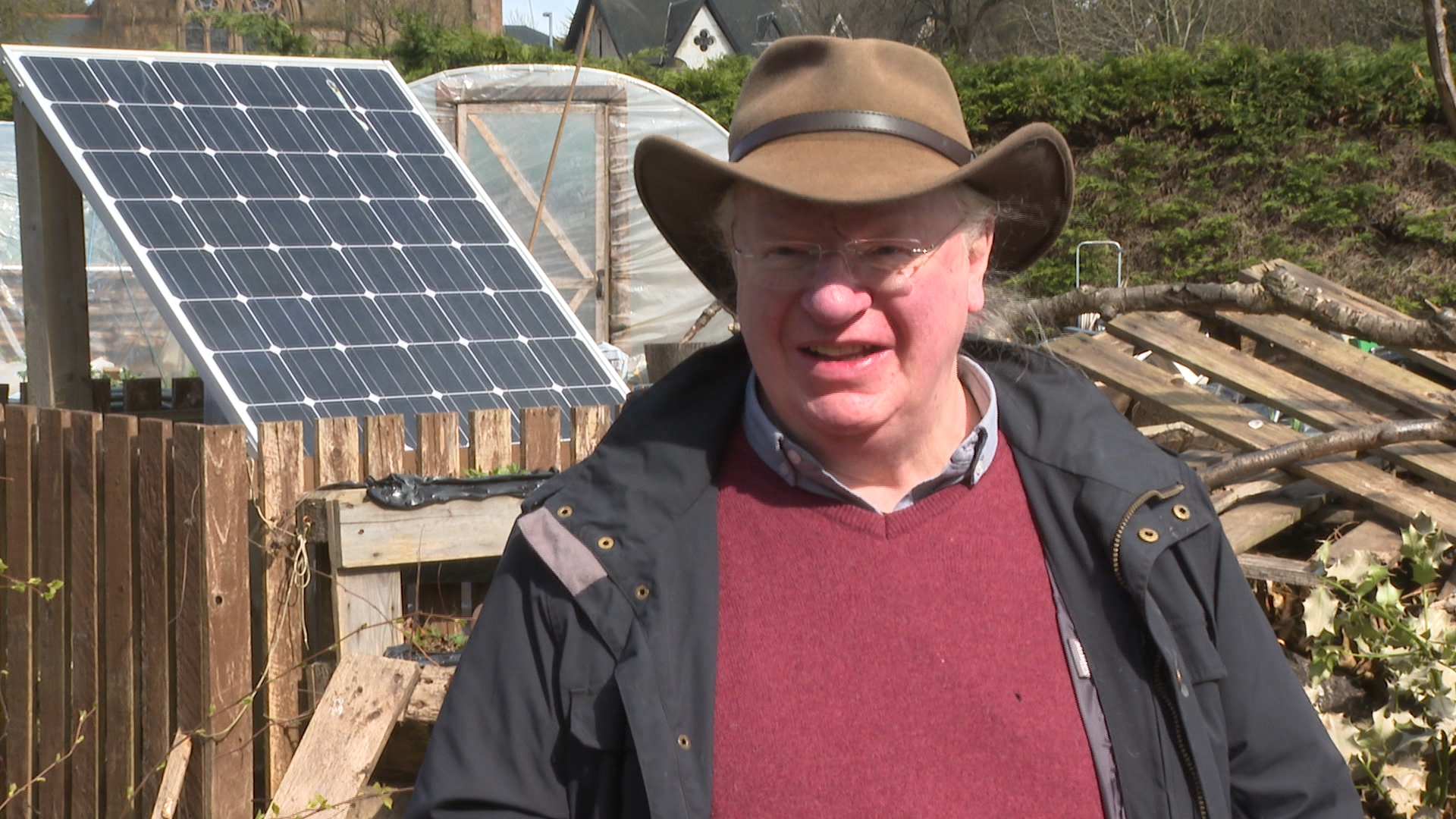 "There are planned increases in energy bills ahead, which is quite shocking given Scotland in renewables is generating something like 98 per cent of its own electricity. It should be cheaper but it's not and no-one seems to care.
"Until I got this sorted out I was sitting there at night with two jerseys on and a dressing gown and gloves."
'At the end of the day it means diddly squat to those on the ground'
Glasgow South East Foodbank launched a fuel bank five years ago to help people heat and light their homes.
"It's great to hear what the politicians want to say, all their big nice fancy words, but at the end of the day it means diddly squat to those on the ground," says Audrey Flanagan.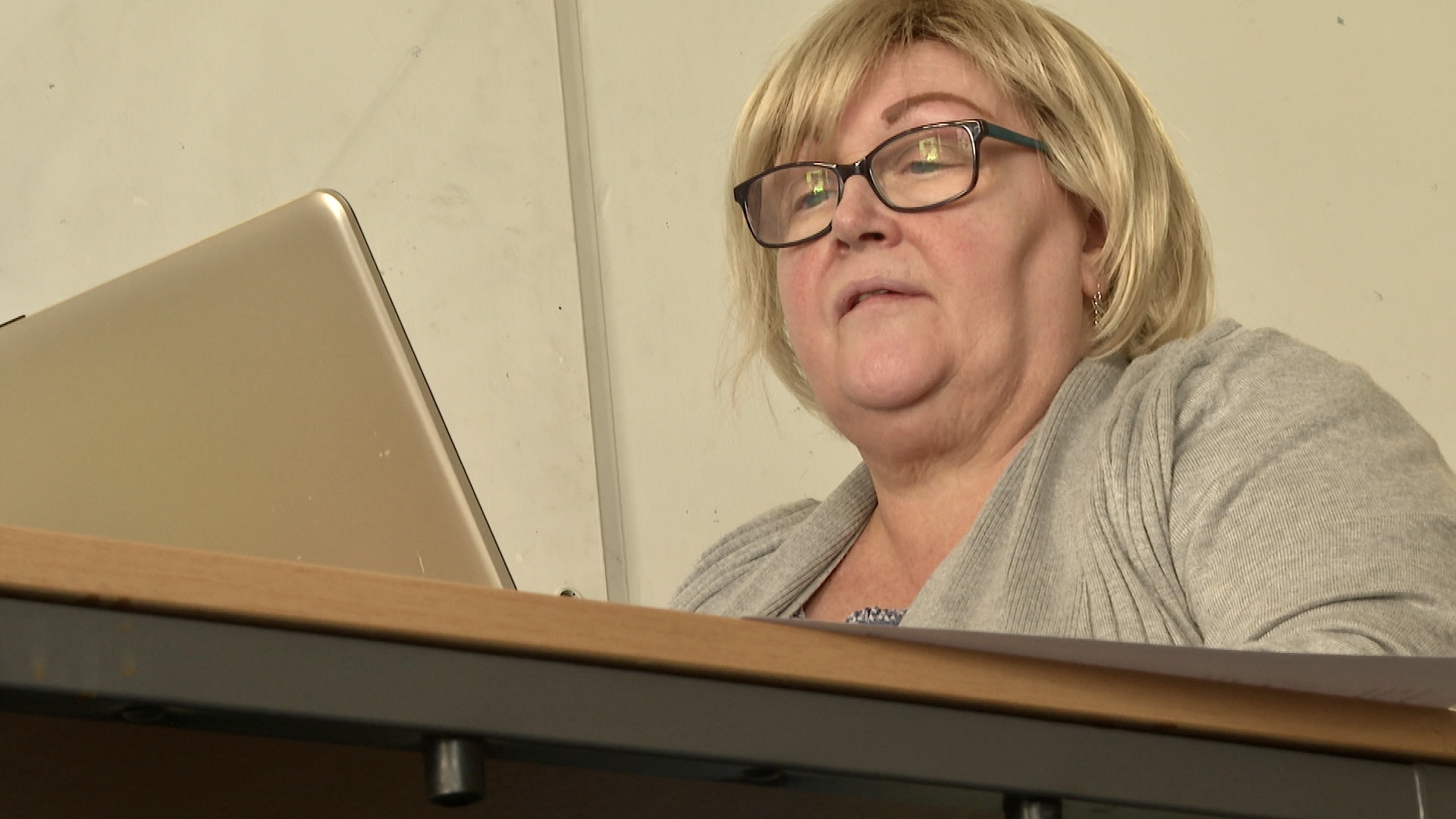 "You need to ensure there is decent housing, you need to ensure people have enough money to feed themselves, they can heat their homes and their kids are safe and going to school properly.
"You need to ensure jobs. If we don't have any of that, then I'm sorry, a greener society means nothing because there will be none of us left to be green the way we're going."
Frazer from Energy Action Scotland shares the concern of the food banks.
"Right now, 600,000 households in Scotland live in cold and damp homes and it isn't fair that more than 25 per cent of all Scottish households have to make choices every single day between heating or eating," he says.
"It is an absolute disgrace that in the 21st century in Scotland we still have this situation.
"I do worry that people will get left behind as we strive to meet those incredible important climate-change targets. I do worry that we will not take people with us unless we prioritise those in need first.
"Don't leave them behind. Six people die every day in winter in Scotland from fuel poverty. It takes a terrible toll.
"We need to improve the efficiency of all our homes in Scotland and increase the rate at which we do this.
"More has to be done for households with all-electric homes. They on average pay £600 more than a house in Scotland which has gas and electricity to live a similar life.
"We need to get a balance of benefits and support in place to help lift them out of fuel poverty."
Oil and gas: 'Morale is quite low'
In the North Sea, a parallel story. As climate targets are set, what does that mean for those who work in an industry that directly conflicts with them?
William Kirkcaldy has more than 30 years' experience in the offshore drilling industry but due to the pandemic and the downturn in offshore work he was made redundant in April 2020.
He is now back on a zero-hour contract as a lab technician. While he believes in a transition to renewable energy, he wants more done to support himself and his colleagues while the oil and gas industry is still needed.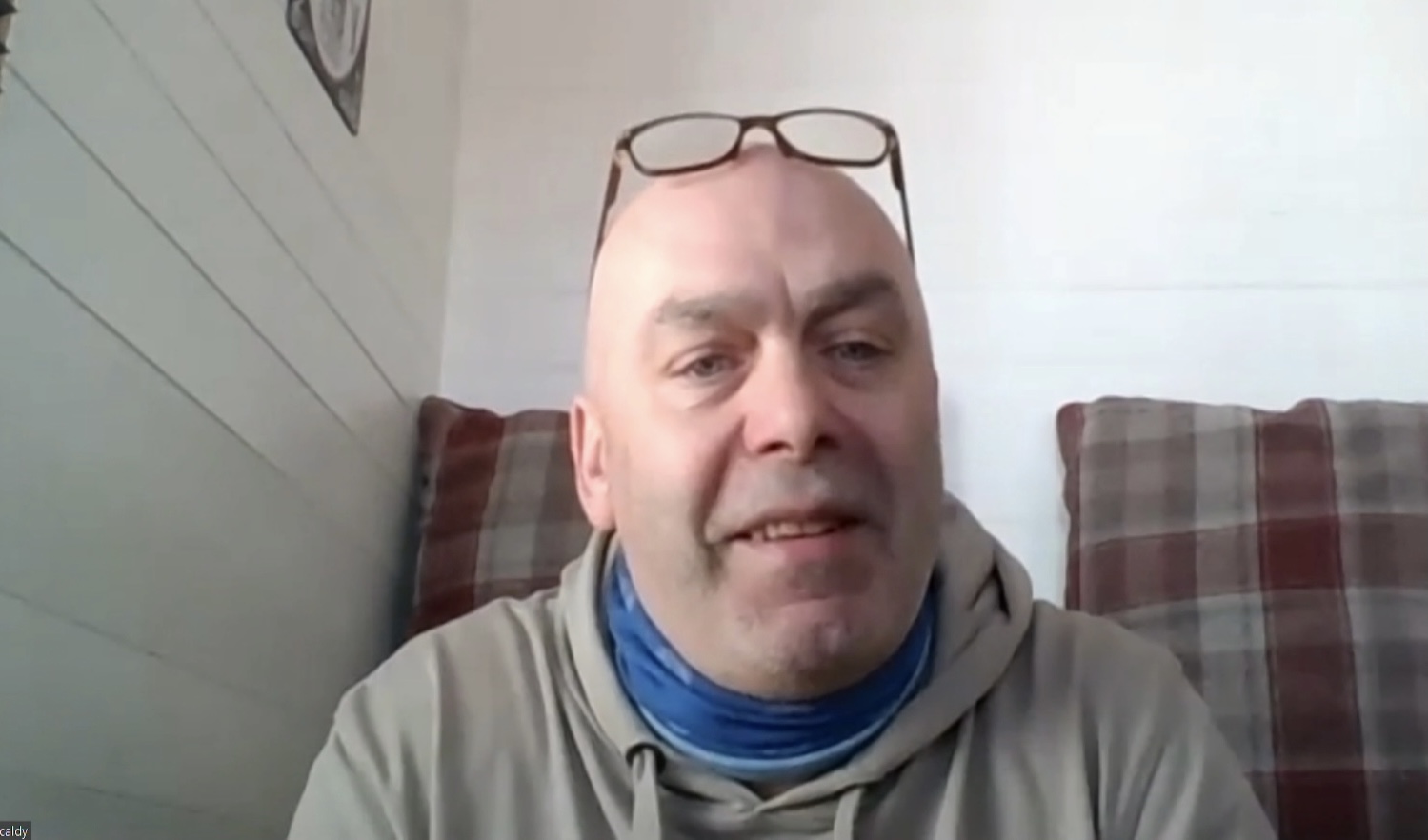 "Morale is quite low," he says. "A lot of these companies have taken the opportunity to cut wages with less work about. We're just not earning the same as we used to, there's been too many cutbacks.
"A lot of these companies now are too top heavy; your executives, your HR department, and the guy offshore is being battered left, right and centre.
"We should still keep the main knowledge base of the workforce in oil and gas as we're still going to need it for the foreseeable future. You can train the young guys coming up in renewables but keep the current knowledge base in the drilling.
"I'd like to see the government fund the likes of myself to keep the oil and gas industry going until it comes to the time when solar panels are up, wind farms are going and we have that sort of infrastructure."
Fossil fuels: 'Nothing compares to the damage massive companies can do'
Groups such as Extinction Rebellion want swifter action from Holyrood, especially regarding the climate deliveries of bigger companies such as Barclays.
A recent report by a coalition of NGOs found that the world's 60 biggest banks have provided £2.75tn of financing for fossil fuel companies since the Paris climate deal in 2015, and that Barclays provided the most among all European banks.
"I would really like to see them [the government] prioritise future generations rather than short-term goals," says campaigner Catherine Idle.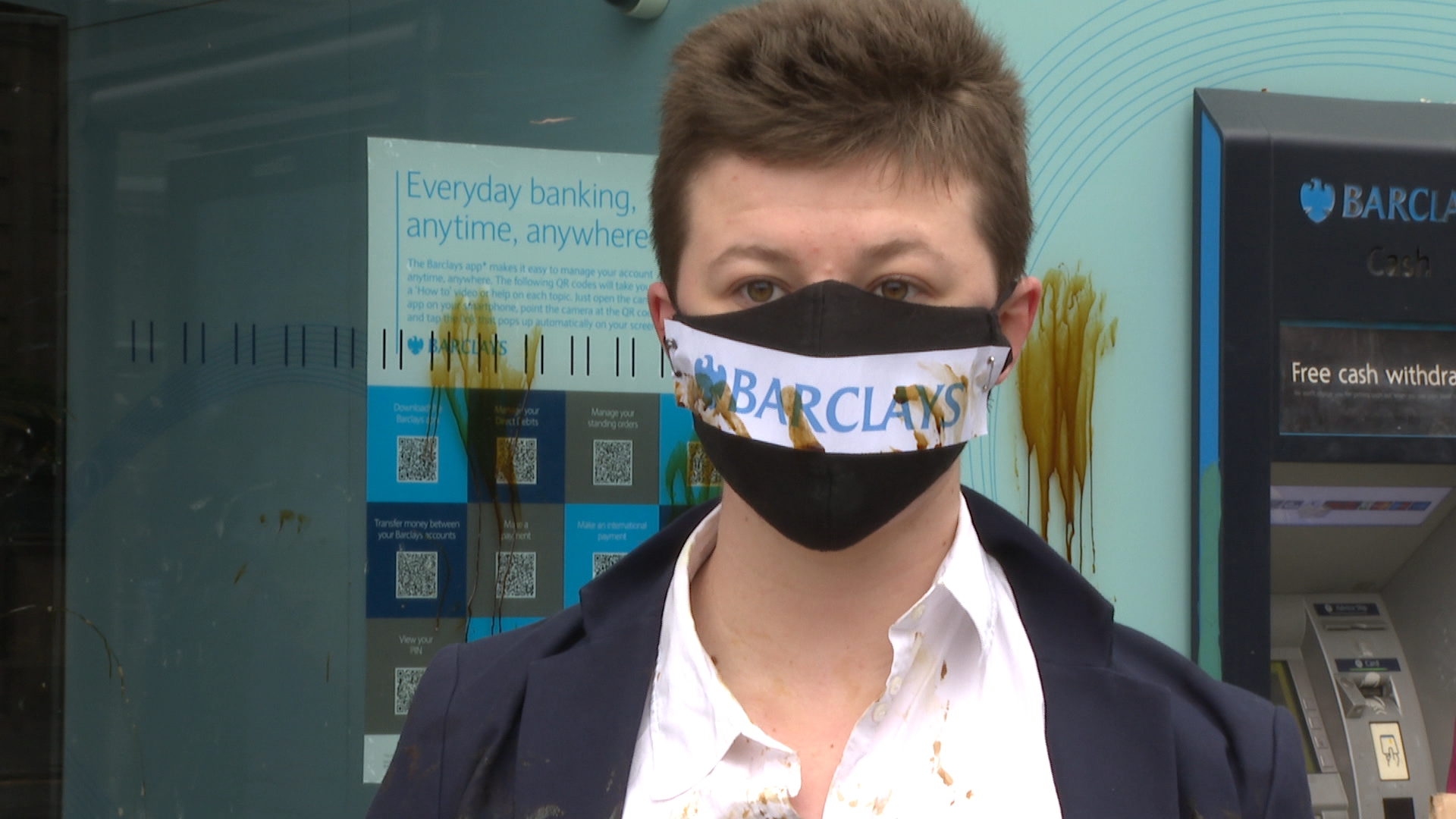 "I'd like to see much heavier regulations of banks and how they invest their money and to try and focus much more on people and wellbeing and sustainability rather than profit and constant growth.
"We talk a lot about individual changes, things like recycling or cycling instead of driving and those things are important, but they are nothing compared to the damage that massive companies can do."
Barclays say they have pledged to be a net-zero bank by 2050.
Farming: 'We want to be part of the solution'
As pressure mounts to cut carbon emissions, farmers such as Jackie McCreary from Yester Farm Dairies in East Lothian want to be part of the solution but say they need support.
"I think we are still at the start of our journey in adapting to climate change, lots of farms are at different places along the journey, but I think the common element is that we all have to embrace climate change now and adapt our practices," she says.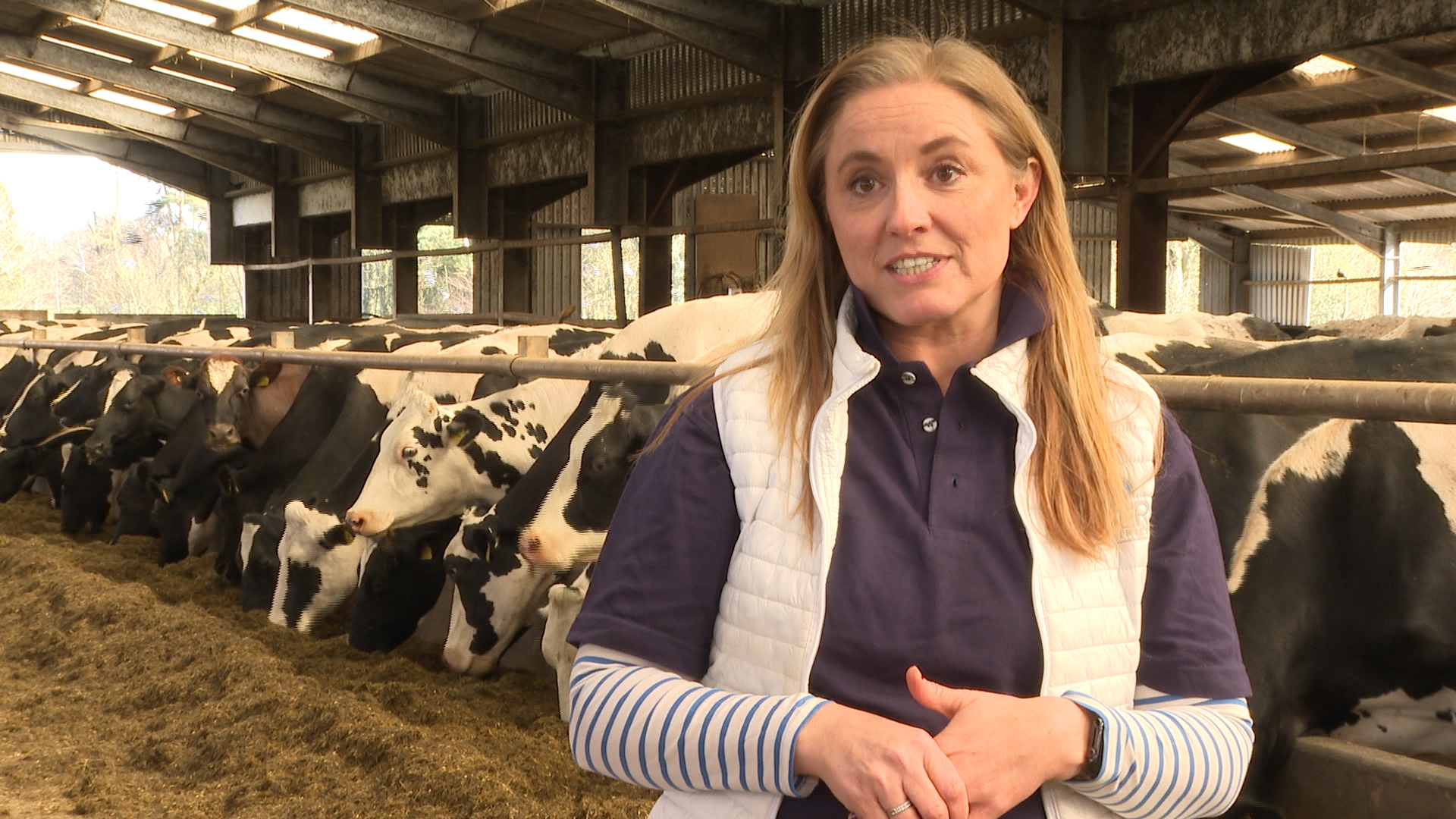 "We can produce really high-quality, climate-friendly sustainable food in Scotland.
"Farmers don't want subsidies, we don't want to be farming for subsidies, we want to be providing public goods and be adequately rewarded for what we're providing for society.
"We have world-renowned scientists in climate change here in Scotland so we have a real depth of knowledge of the subject but I'm not sure it's reaching farm level yet.
"There's so much information out there, it can be really a minefield for a farmer to see where to start… I think there is a need for some way of disseminating that knowledge into a usable format.
"It needs collaborations at all parts of the chain and some method of transferring that knowledge to help farmers on the ground to be part of the climate solution to upskill and retrain farmers and farming advisors."
Recycling: 'Where you live decides whether you can recycle a yoghurt pot'
From what we eat to how we package it, Kelly Wright, who launched plastic free shop The Refillery in Edinburgh, wants to see greater improvements in Scotland's recycling rates.
"I think recycling for households in general is so confusing in this country and I think there needs to be more clarity on what can and can not be recycled, standardise it across councils as it all depends on where you live as to whether you can recycle a yoghurt pot or not," says Kelly.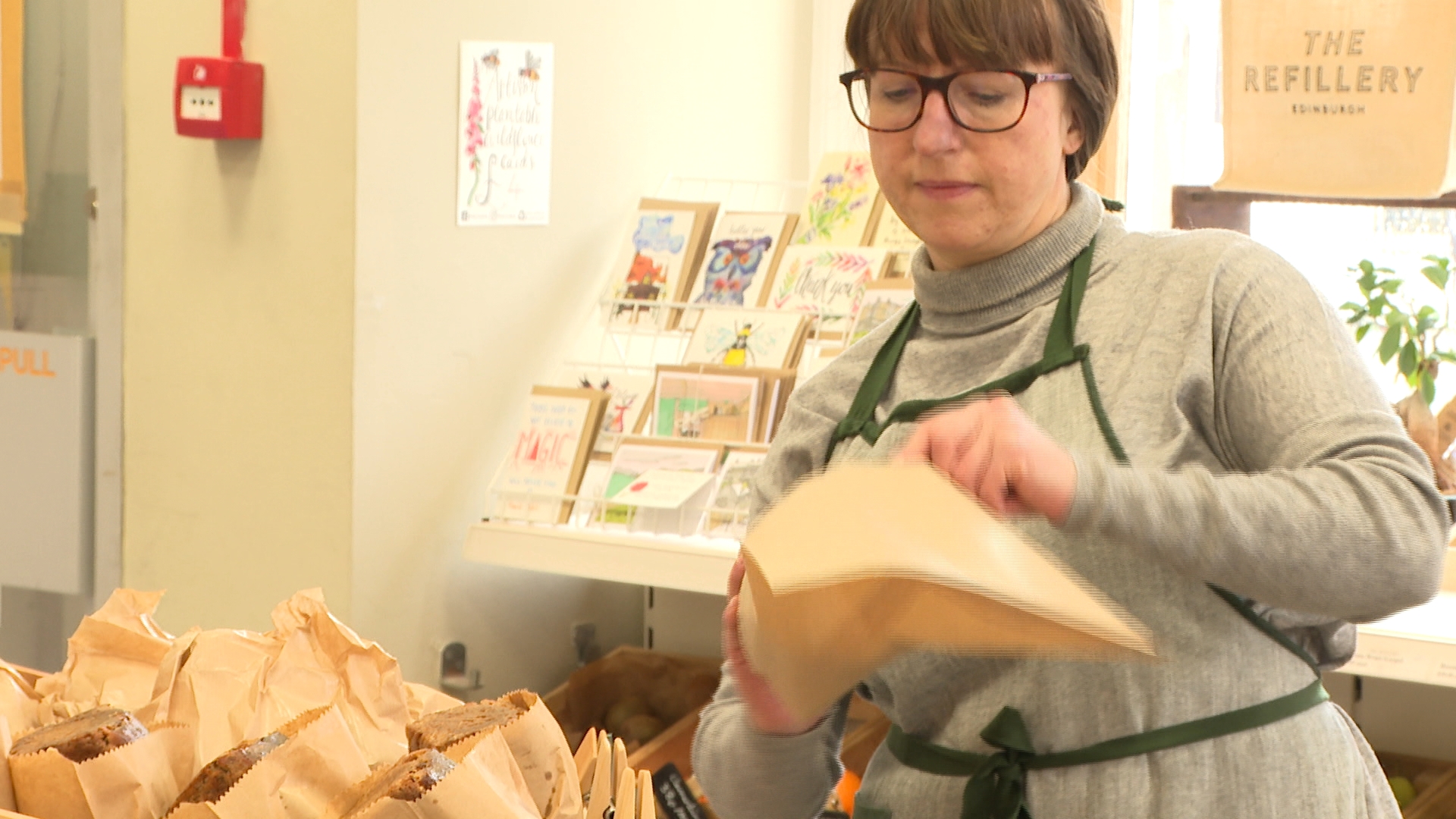 "I'd like to see more clarity and more milestones put in place to reach our climate targets."
Nature: 'We must protect these environments for the future…'
How we tackle waste directly links with Scotland's fragile eco-systems and the measures conservationists such as Susan Davies say are needed to protect them.
"One of my childhood memories is coming to North Berwick and going out to Bass Rock to see the gannets," she said.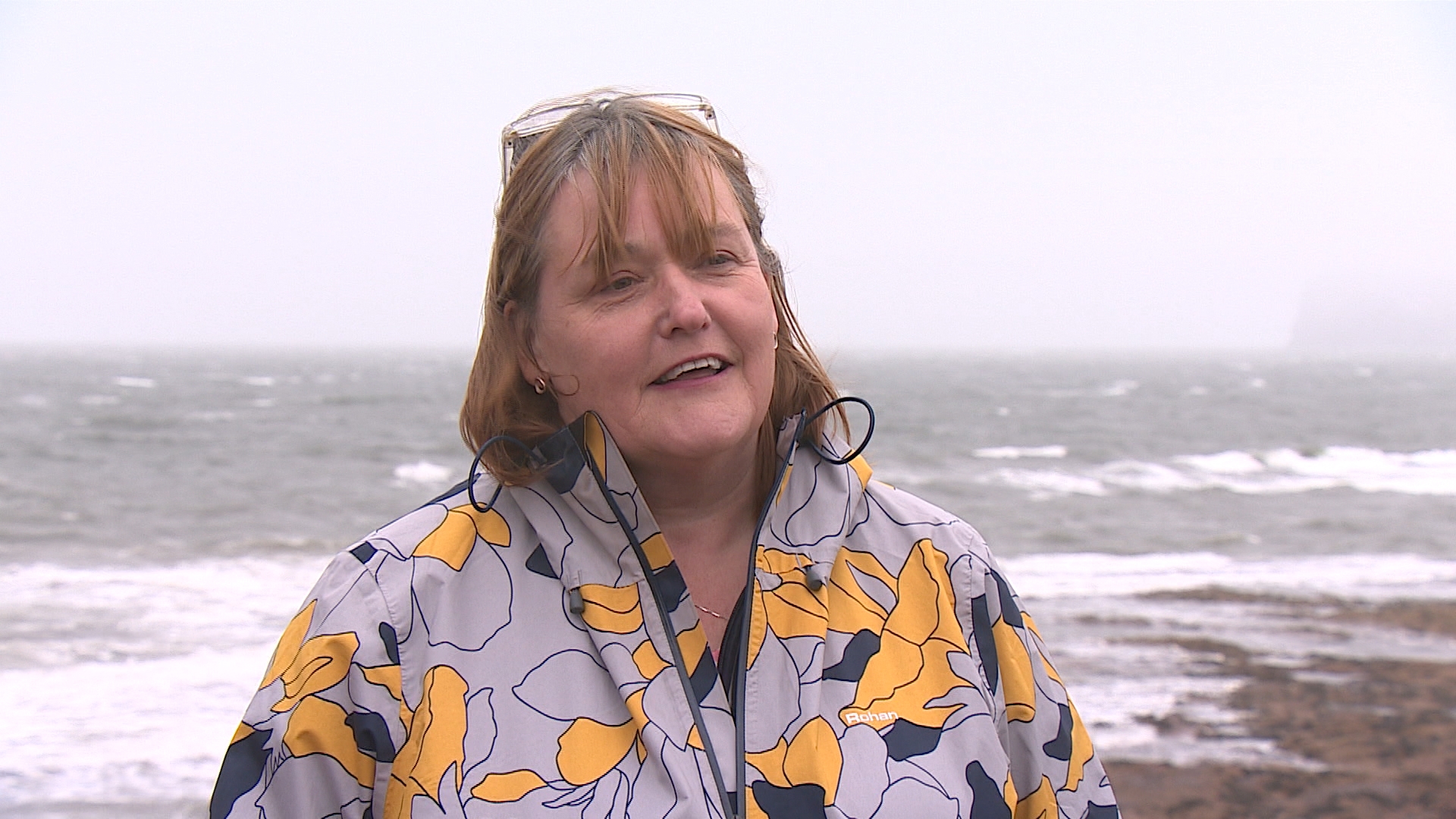 "It's just really important that we protect these environments for the future and we know that they're under threat from things like climate change and other activities which are unsustainable in the marine environment.
"The first thing for us is to follow through on the commitment to have a strategy for the conservation of seabirds in and around the coastline of Scotland, but also beneath the waves and along the shoreline we've got some very very important habitats.
"We would like to see legally binding targets to restore those habitats. I'm thinking about habitats that lock up carbon such as seagrass meadows, blue mussels and also salt marsh habitats.
"It's really important we don't lose any more of those and can restore them back to their former presence and glory."
School strike for climate: 'Climate is more than just what we do as individuals'
Finding routes forward for nature and people is key for the road ahead, especially for the younger generation.
Coll McCail, 17, a climate and human rights activist from New Lanark, is voting for the first time.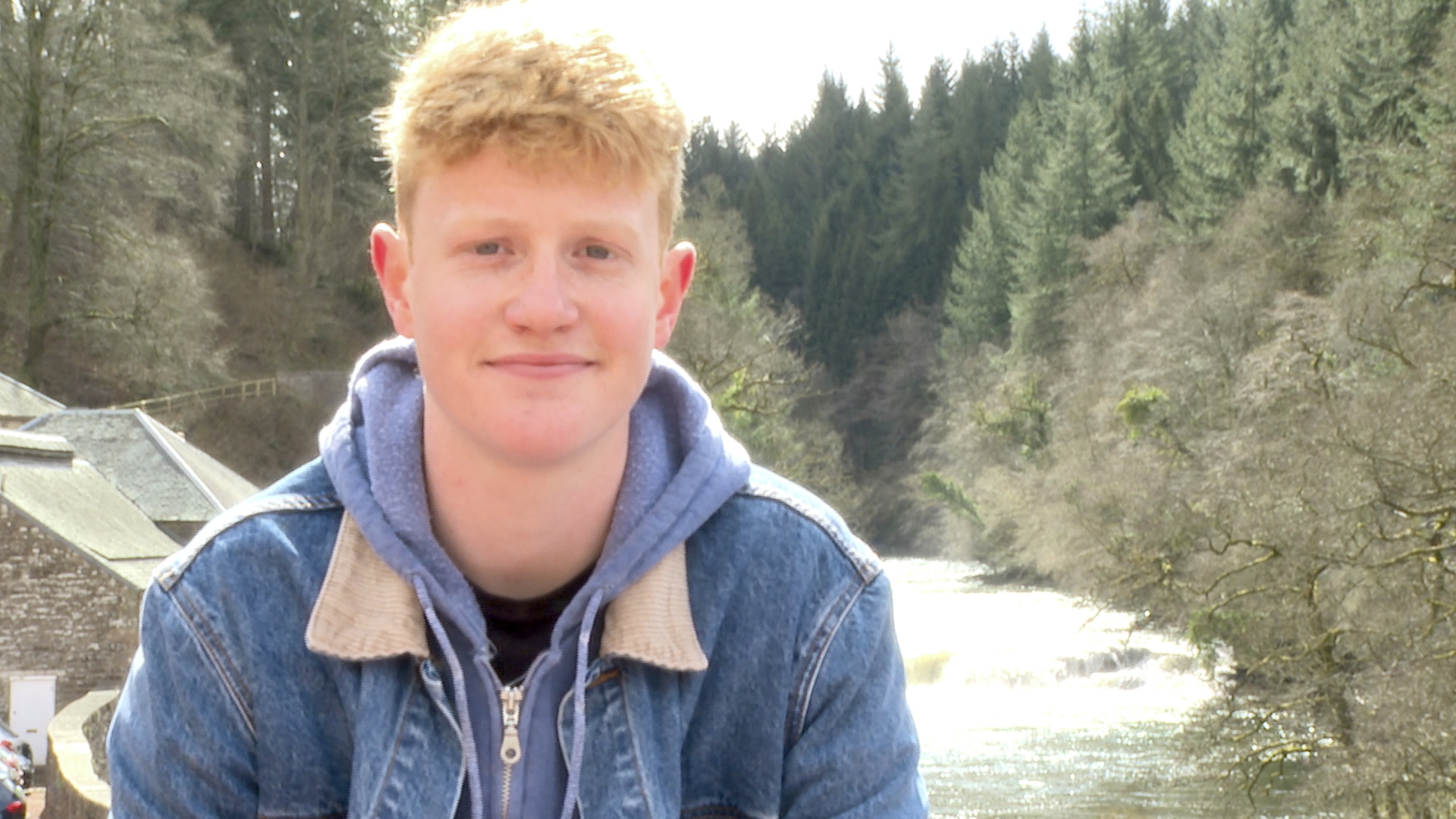 "Just recently it's been found that the world's top richest one per cent are responsible for double the carbon emissions of the poorest 50 per cent and these statistics speak to a drastic need to unpick how things currently work if we want to build a sustainable and just climate future," he says.
"As young people we need to recognise that, we need to organise with that in mind and that's how we'll change things."
What are the parties pledging?
SNP
End Scotland's contribution to climate change by 2045;
Increase progress and accelerate toward becoming a net-zero nation by bringing in a £100m Green Jobs Fund;
Decarbonise Scotland's rail services by 2035 and invest £120m in zero-emission buses
Invest £1.6bn over the next parliament to eliminate emissions from heating buildings.
Scottish Conservatives
Achieve a net-zero Scottish economy by 2045;
Work with the UK Government to transition our oil and gas sector to renewables while ensuring jobs are protected;
Work with the UK Government to host COP26 in Glasgow to inspire global environmental cooperation and action;
Pass a Circular Economy Bill about re-use, recycling and reducing materials.
Scottish Labour
Tackle deep seated inequalities by retrofitting homes to tackle fuel poverty, and creating a national energy company to direct and invest in the growth of domestic green energy, including skills and manufacturing supply chains;
Develop the skills needed for a green recovery, and protect jobs and communities impacted by the transition to net zero.
Scottish Liberal Democrats
Help every household install energy-saving technology and zero emission heating;
Help nature to tackle climate change with restored woodland and peatlands and create new national parks;
Declare a nature emergency to tackle the loss of species in Scotland and propose a Nature Recovery Law to set legal targets across government for air, soils, seas and rivers.
Scottish Greens
Tackle climate change with the urgency it requires by redirecting all subsidies from high carbon and polluting sectors such as fossil fuels into low carbon alternatives;
Boost public transport and prioritise renewable energy;
Upgrade homes to make them warmer and more efficient;
Restore Scotland's nature while creating more than 100,000 jobs.
STV News is now on WhatsApp
Get all the latest news from around the country
Follow STV News
Follow STV News on WhatsApp
Scan the QR code on your mobile device for all the latest news from around the country