Hundreds of "pre-loved" baby boxes are being sent over to Ukraine to help families with young children who have been caught up in the escalating crisis in the country.
Other essential items including nappies, baby food, toiletries, sanitary products, sleeping bags and baby milk, are also being collected for Ukrainians amid Russia's invasion.
A group called Scotland's Pre-loved Baby Boxes for Ukraine are organising the collection.
Their Facebook page has over 2000 members in less than 24 hours after it was created with people from all over Scotland eager to help out.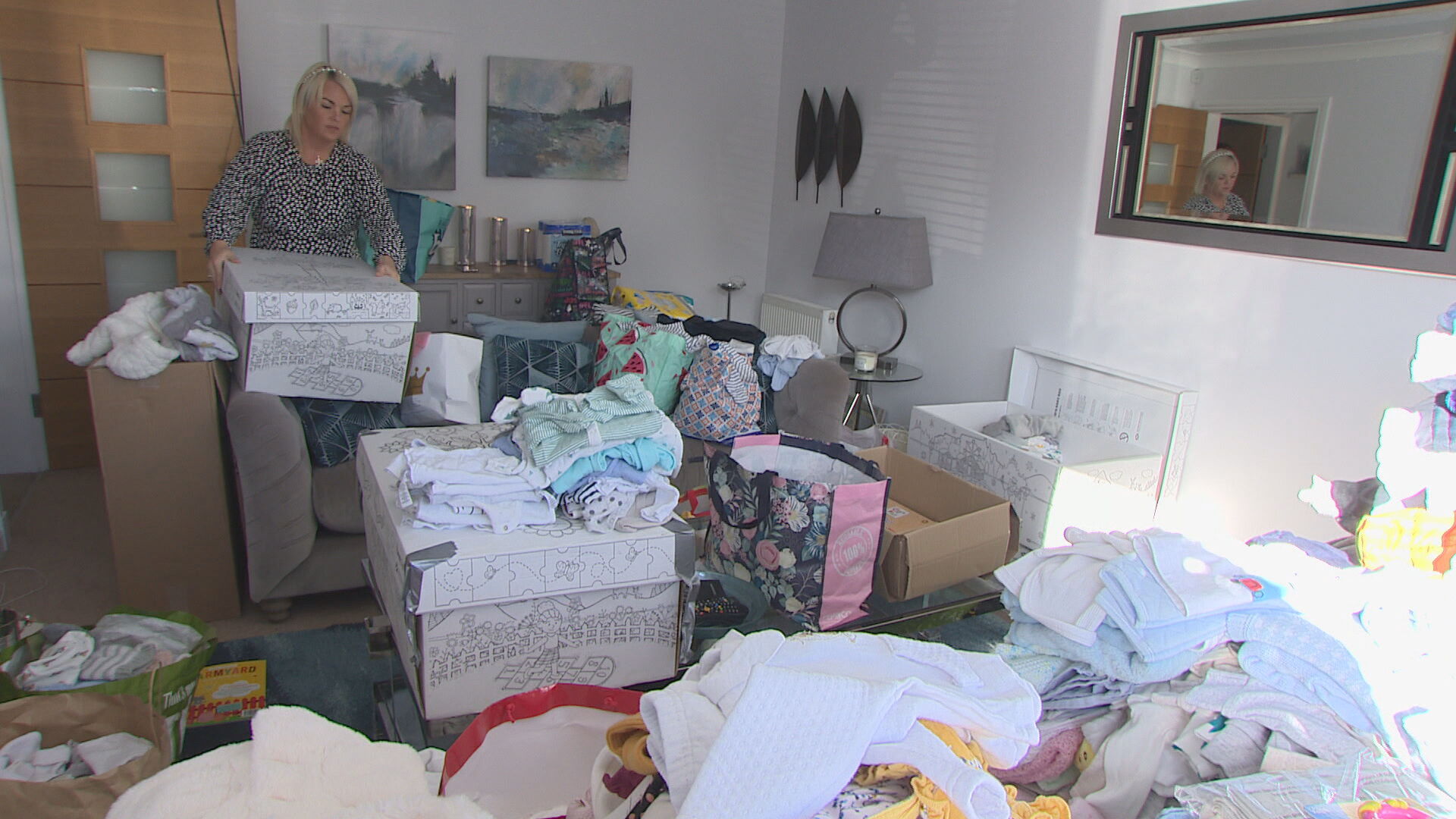 Speaking to STV News, one of the groups founders Jackie Crawford from Airdrie said: "Like most people we have been sitting watching what is unfolding and just feeling a bit numb.
"I haven't been sleeping, I know a lot of people have been saying that, and we thought we need to do something.
"So I started contacting some Scottish-Polish groups on Facebook to see what we could do and asked them what they were needing etc.
"So I put a post up for donations and within an hour the place was full. Then they changed it to say they had quite a lot of adult's and women's clothes and 'we are needing stuff for kids'.
"Then I thought, the baby box, that's got everything you need to start off and then I just thought I'd ask a few people to give us baby boxes.
"We went to bed thinking we were going to get about ten, but woke up the next day to hundreds of people asking how they could help."
"It's been hard, it's been overwhelming but at the same time- what's coming through for me is people are giving you the donations and they are actually thanking you.
"They have been saying we wanted to help but we just didn't know how.
"Some of them turn up with tears in their eyes giving you stuff and you can see the stuff has never been opened and never even been used.
"It's humbling and as I said, I think everybody has been inspired by what they've been doing in Poland and what they've been doing in Ukraine as well. You know, the bravery of the people."
Fellow volunteer Christine Brown said: "I've got two young children, eight and ten. I could never imagine trying to shelter them from war or, you know, run away from my home.
"What I would take, what I would probably not take, you know, I just feel everything in here is essential.
"It's just so nice to know that everything in here is going to make a difference to the person when they open it up at the other side."
STV News is now on WhatsApp
Get all the latest news from around the country
Follow STV News
Follow STV News on WhatsApp
Scan the QR code on your mobile device for all the latest news from around the country