More than 300 people poured out of Queen's Cross Church in Aberdeen on a sunny Easter Sunday last month.
They had just been listening to gay minister Reverend Scott Rennie deliver his final sermon before departing for pastures new away from the Granite City.
Many left kind messages of support and the city's Lord Provost even threw a reception.
There was no doubt that Rev Rennie had become interwoven into the fabric of the city – not only accepted, but celebrated by its Christian faithful and beyond.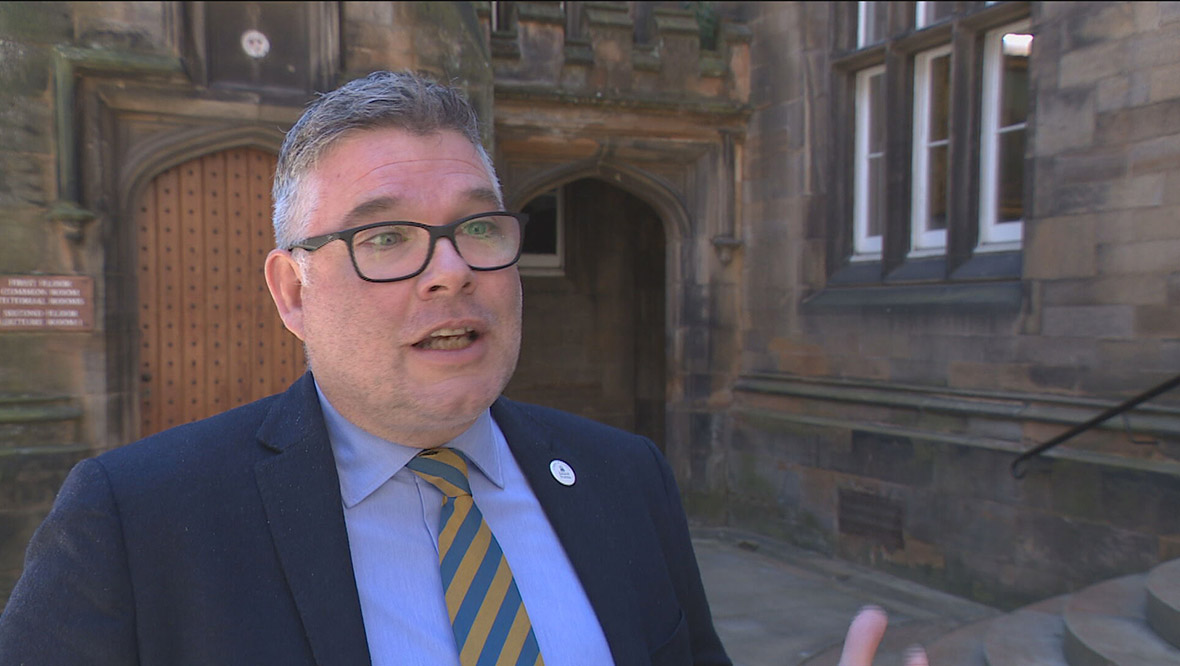 The atmosphere around his departure for a new challenge at a church in the bright lights of London's West End was all a far cry from his arrival at Queen's Cross in 2009.
Back then he was the first openly gay Protestant minister after being appointed to the role by the Church of Scotland – a move that fiercely divided the Kirk and drew angry protests.
Gay rights campaigners hailed the move, but more than 12,000 signed a petition in protest.
Fast forward 13 years and the 2022 General Assembly of the Church of Scotland voted this week to allow parish ministers and deacons to marry same-sex couples if they wish.
"I'll think there will be a flurry and there might even be a race to see who can be the first one to do it, which is lovely."

Scott Rennie
Perhaps nobody is better placed to comment on the changing attitudes of the Church and its role in modern Scotland than Rev Rennie, who has faced intense media scrutiny as he navigates his professional and personal life.
"It honestly seems like a world ago (that I joined Queen's Cross in Aberdeen)," he told STV News. "I mean, it isn't, it was about 13 years ago, but when I reflect today on where we are and how much things have changed in that short time, it's quite remarkable to me.
"In essence, the controversy around my appointment gave me a great base for my ministry in Aberdeen because I was instantly well-known and if I had hoped to leave a small town in Angus for some anonymity in Aberdeen, well that was blown out the water.
"But it was a great benefit to me and my ministry and I really became part of the community fabric in the city of Aberdeen. And I suppose as an Aberdonian I was really proud and over the moon about that, and that's why it was so difficult to leave.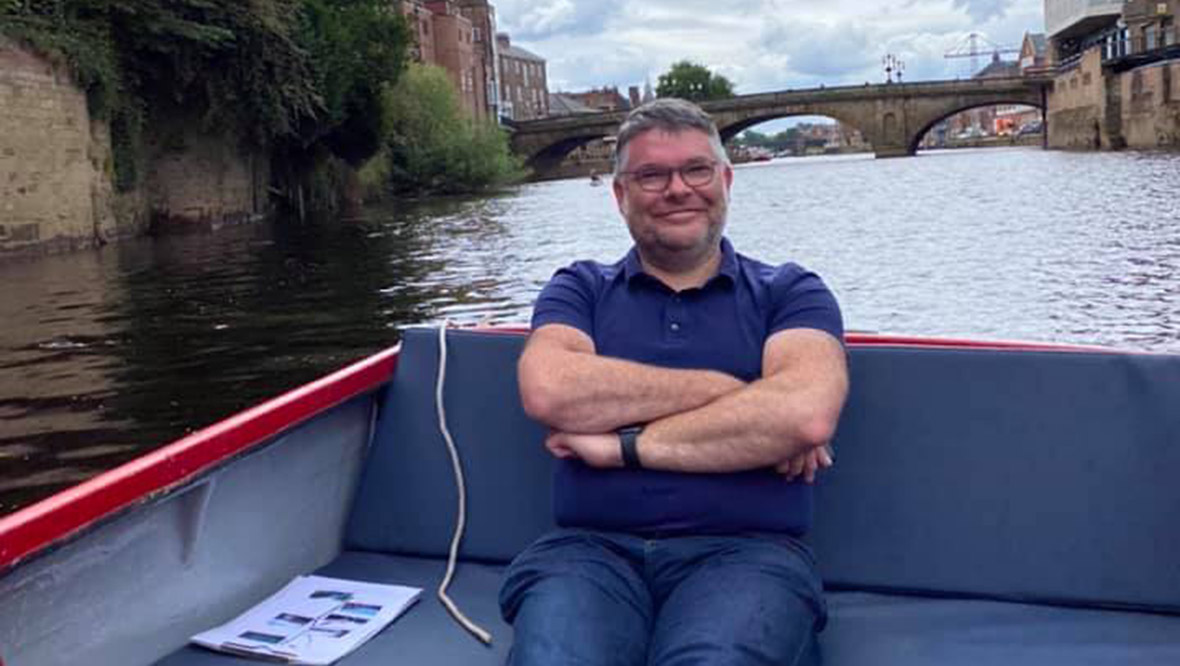 "I'll always look back at my time in Aberdeen, at Queen's Cross, as a very, very special time in my life. I'm very proud of my hometown.
"Of course, the mainstay of the Church was really on board, even back then. There were more, I suppose, stringent voices against change. But now when you look at the Church, the overwhelming majority is towards progress, a Church more at ease with itself and with issues around human sexuality."
Monday's landmark vote has paved the way for parish ministers and deacons to apply to become authorised celebrants to conduct same-sex ceremonies.
It is a decision that has immediate ramifications, with the first same-sex weddings set to take place in Church of Scotland buildings later this year.
Rev Rennie said: "I certainly know people who have wanted to get married but they have been absolutely determined that they are going to be married in church, with their own family, with their church family, and they've been determinedly waiting for that day to come.
"So I'll think there will be a flurry and there might even be a race to see who can be the first one to do it, which is lovely."
Rev Rennie found his calling in 1999 and spent ten years at Queen's Cross.
Originally from the Granite City, he returned to his hometown from Brechin Cathedral in Angus, where he had previously served as minister.
"It's really important for the Church's place in modern Scotland too, actually for itself, that it's been able to take this step."

Scott Rennie
Amid years of tension and arguments over reform within the Church, Rev Rennie was not able to marry his husband in a religious ceremony, as he would have wanted, back in 2015.
He and university lecturer David Smith had earlier entered into a civil partnership, but converted their union to a marriage at Aberdeen Registrars, just days after same-sex marriage was legalised in Scotland.
"The Church has quite a nuanced view in terms of Christian marriage – it understands that in modern Scotland there are a variety of different relationships," he said.
"I think the Church is at ease now with the diversity of relationships and marriages that take place in modern Scotland. It feels certainly – as someone who has been in the Assembly Hall all week – like a Church that is much more at ease.
"After some years of vigorous debate at times, there is a sense of 'at peace with modernity', which I think is grand.
"I think Monday's vote is a real step forward for the Church, I think it's been a long-time coming. We've been working towards it for quite a while and I think it's great that church ministers, if they wish to, will be able to celebrate with LGBT couples, their families, their church family and marry them – I think that's just a great thing."
At Monday's vote, 274 commissioners voted in favour of the move and 136 against.
A report to the General Assembly makes it clear that no person would be required to participate in the solemnisation of, or be involved in the arrangements for, a same-sex marriage unless they explicitly wished to do so.
All celebrants would be expected to take account of the "peace and unity and pastoral needs of the congregation and any parish or other grouping of which it is a part" while considering conducting a same-sex marriage ceremony.
Rev Rennie said: "It's a real change in culture and practice, it's a real day of modernisation for the Church – a kind of coming to terms with society and it's been so overwhelmingly positive.
"You know, two-thirds voted for, the presbyteries all voted for, there's a real spirit to move on from the kind of issue and to just be able to celebrate with people.
"It's really important for the Church's place in modern Scotland too, actually for itself, that it's been able to take this step and I saw that a number of people across Scottish society – politicians, people in civil life – greeted the news, so it's a marvellous thing. It's a big day for the church."
Public figures welcomed Monday's decision, including former Scottish Conservative leader Ruth Davidson, and former Scottish Labour leader Kezia Dugdale, who are both in same-sex relationships.
But the Covenant Fellowship Scotland, a think tank of evangelicals within the Church of Scotland, described the decision as "unbiblical and sinful".
Rev Rennie considers that language to be unhelpful. "There's sometimes a sense among others who feel strongly that in some way the Church is leaving the Bible or abandoning faith, or the Church is simply doing this to fit in with society – it's not like that at all," he said.
"We're making this change because we recognise the fullness of human life. But actually we're doing it fundamentally because we believe God is love, because we believe the Jesus we know and meet in the gospels is someone who opens his arms to everybody and who is the most inclusive person around.
"They (Covenant Fellowship) take a different view, they interpret scripture differently and they are entitled to do so, but I don't think it's helpful to castigate the Church or to be overly critical of different people just because they take a different view."
For Rev Rennie, the role of minister has had its fair share of tough times, but his marriage has been a blessing.
"It's quite a hard job at times being a minister," he said.
"If you're fortunate enough to have a good and happy marriage, it just brings so much joy and love and laughter and, I don't know, wholeness to your life – it just makes you a better person."

Scott Rennie
"It can be quite a lonely job in terms of carrying people's weights and worries and burdens, organising and managing what is essentially a small charity.
"It's a lot of pressure and it makes a world of difference to me personally to have my husband Dave's support, to have someone with me every day who understands, who I can explain things to, who will listen. I mean that's what marriage is, isn't it?
"It's about companionship, it's about loving each other, holding each other up and encouraging one another, so it makes a huge difference to me – both in terms of support for my ministry.
"But if you're fortunate enough to have a good and happy marriage it just brings so much joy and love and laughter, and wholeness to your life – it just makes you a better person.
"That's certainly been true in my life and that makes me a better person, a better minister, and it makes it easier for me to be there for other people."
Rev Rennie's new position sees him as the minister at the Crown Court Church of Scotland in the heart of London.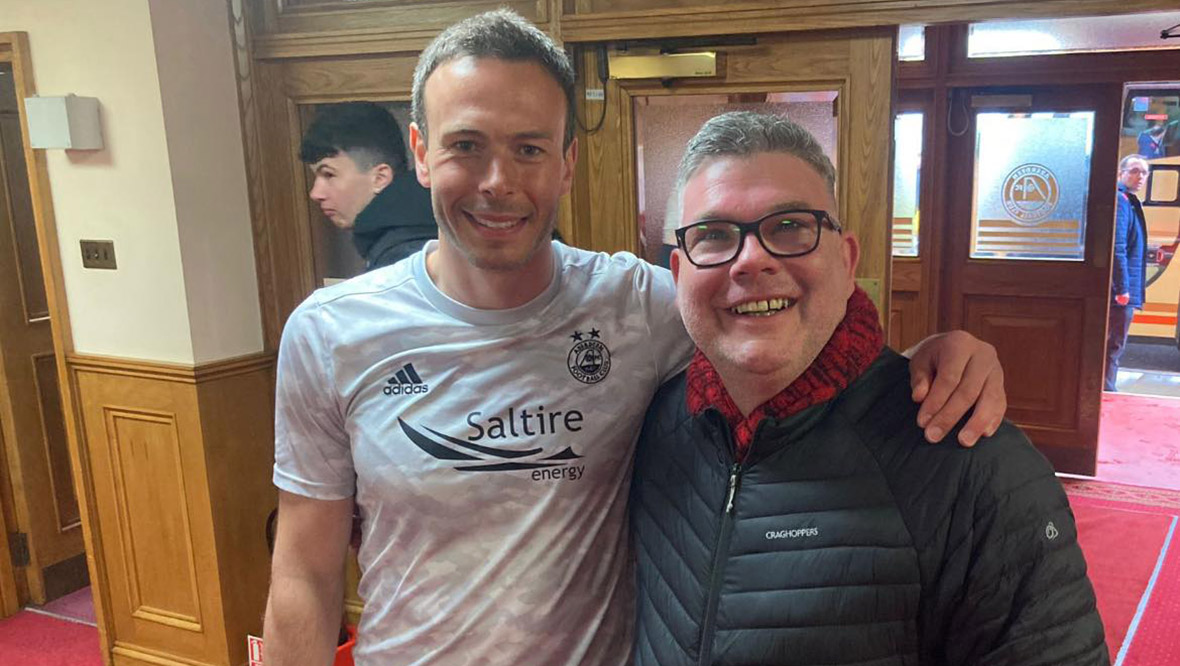 Gay marriage could be considered as early as next year by the Church of England. Same-sex weddings were made legal in England and Wales in 2014, but those same laws also protected the Church of England's right to not hold such ceremonies without the fear of being taken to court under equality legislation.
"I hope the journey we have been on with the Church of Scotland will embolden and encourage the Church of England to move a bit faster," said Rev Rennie.
"I really think, increasingly, organisations who don't understand the importance of equality and diversity look anachronistic in modern society – I think that's a great shame because the Church of England is a great church and has given so much to England and its history, so I look forward to the day they can move."
Rev Rennie describes his new church as a kind of gathered community of Scots in a "fabulous setting" and he already has four Aberdonians in his congregation to give him a sense of home.
Away from church life, Rev Rennie is a passionate football fan and was a regular at Pittodrie watching his beloved Aberdeen, although he describes the past season as "absolutely rank".
He is also hoping to take in more arthouse cinema in his new role in London, as well as watching cricket and playing a few more rounds of golf.
"I'm also really looking forward to travelling a bit again so, yeah, life's good."