Football was deemed "quite unsuitable for females" after the First World War, but Rutherglen Ladies simply were not having that.
The all-conquering team defied a ban on the women's game by touring the UK and Ireland and playing in front of massive crowds.
Led by superstar captain Sadie Smith, they famously beat self-proclaimed unofficial 'world champions' Dick Kerr's Ladies 2-0 in 1923.
Dr Fiona Skillen, from Glasgow Caledonian University, who uncovered the story alongside football historian Steve Bolton, told STV News of the fierce opposition the women faced.
She said: "Rutherglen town council banned them from playing in the local park at one point, and that story was so unusual and old fashioned that it was reported across Britain and even in France and America as well.
"These women were fighting hostility, but there were a lot of people who supported them. We know thousands turned out to watch them.
"They had to find places where they could play because a lot of organisations and clubs associated with the SFA weren't allowed to host their matches, although some did bend the rules."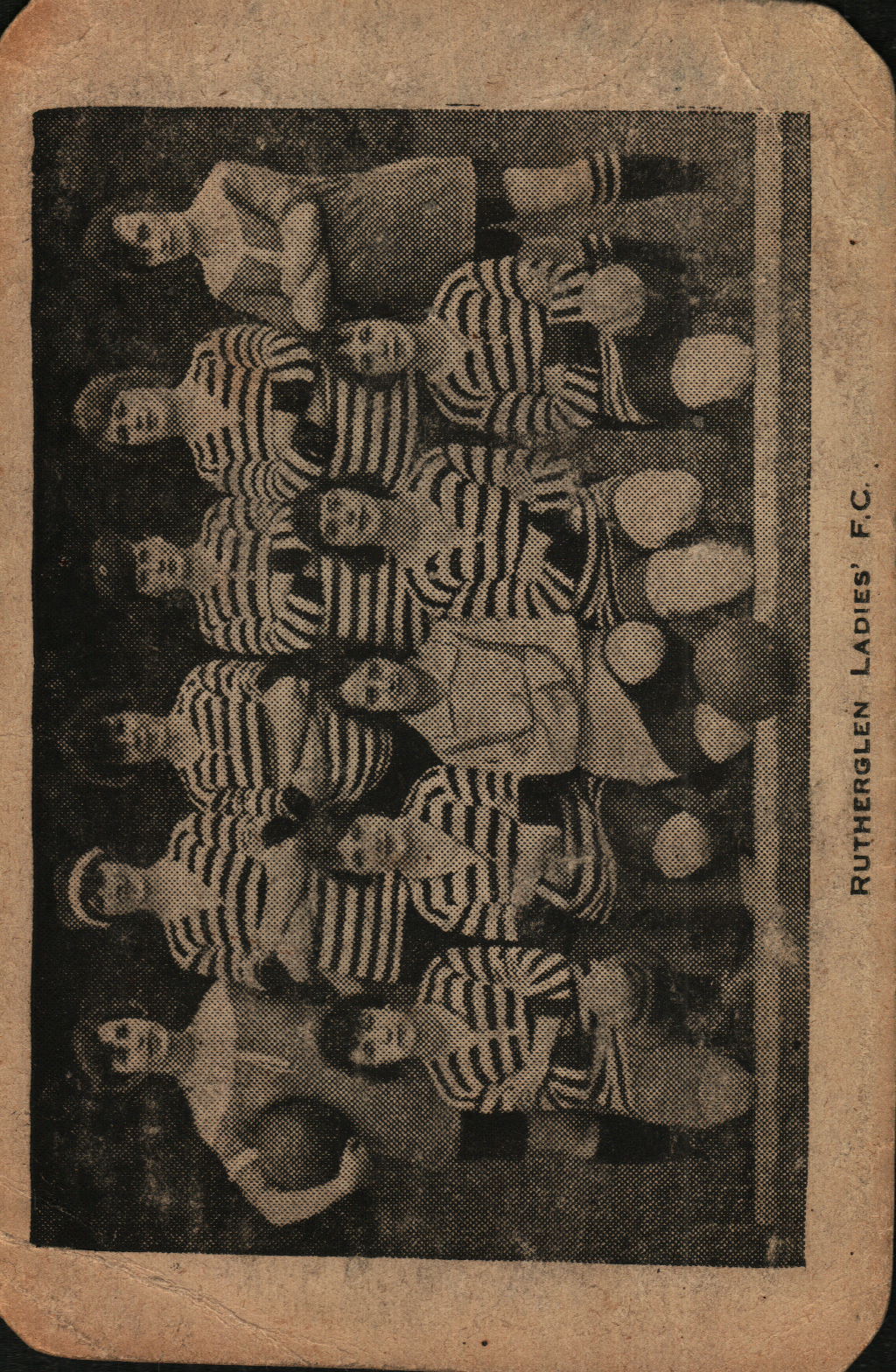 While the national stadium Hampden Park is now the rightful home of the Scotland women's team, the players of 100 years ago were rarely treated with the same respect.
Despite huge crowds at some matches, a ban was enforced on women's football on December 5, 1921, with the English FA stating: "The game of football is quite unsuitable for females and ought not to be encouraged."
Scotland's governing body followed suit, but the sport continued on an unofficial basis until the barrier was lifted in the early 1970s and the Scottish Women's Football Association was founded.
'Dark chapter'
A new exhibition at the Scottish Football Museum at Hampden, launched to mark the ban's 100th anniversary, is now telling the story of Rutherglen Ladies.
Richard McBrearty, curator of the museum, believes the collection shines a light on a "really dark chapter" of Scottish football history.
"The Scottish FA would not allow members to host matches, so clubs such as Raith Rovers and Aberdeen were asking the Scottish FA for permission and being told they did not recognise women's football – permission denied, it was institutional discrimination.
"They couldn't play at registered stadiums, so they had look to other venues that weren't under the SFA's influence."
'As good as Pele'
The new exhibition has also allowed the renowned Scots singer Eddi Reader to learn more about her family's history, as Rutherglen captain Sadie Smith was her grandmother.
"I heard from people at the museum that she was as good as Pele," she told STV News. "I'm very proud of that, but it's very strange to me because her sporting ability was rarely mentioned.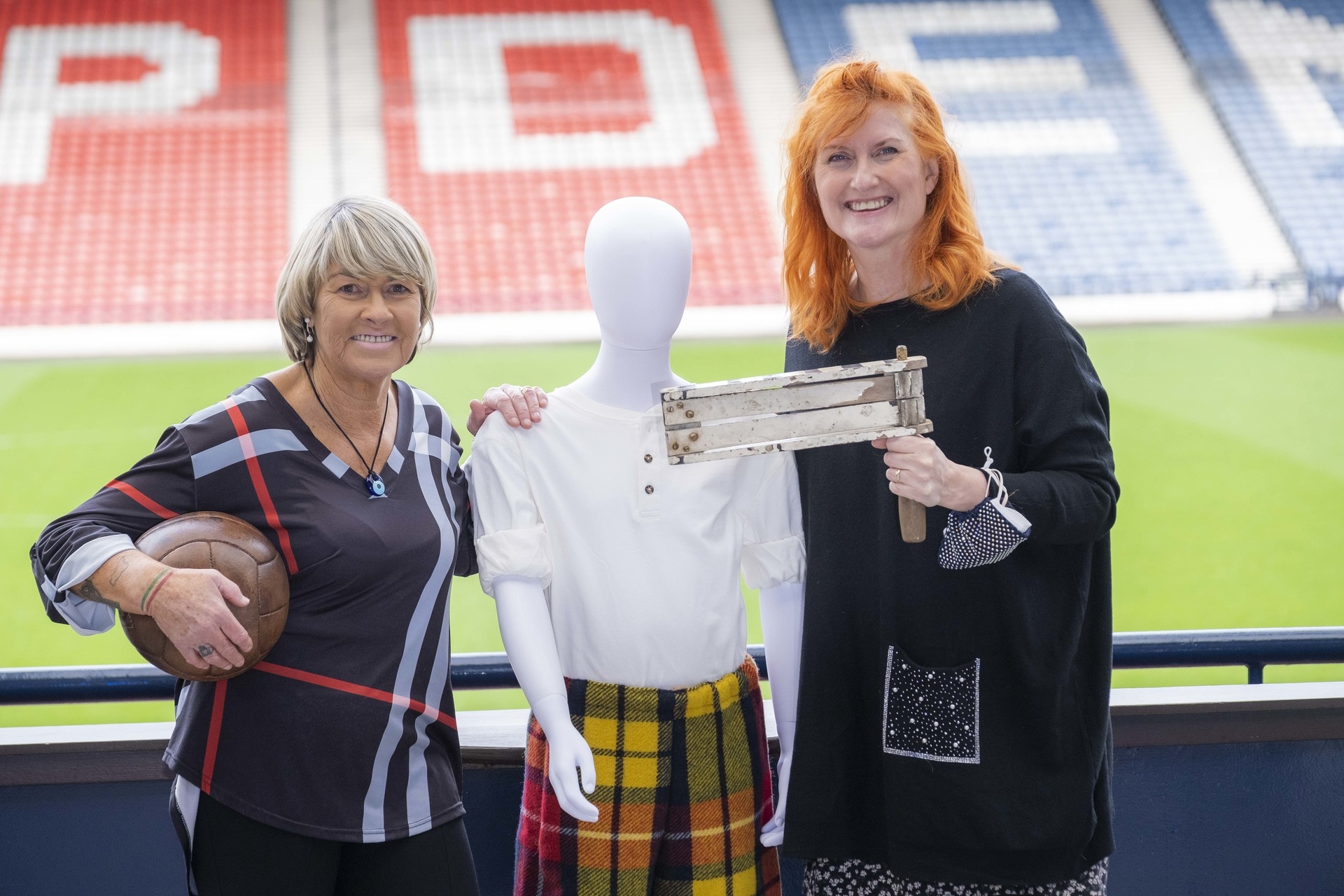 "The only reference we have is my Uncle Bryan saying that when they played football in the back court, people would say 'aye, you're good son, but you're not as good as your ma', and they just thought it was a joke.
"They got banned but they didn't care. I like that punk attitude of just following your instincts and your desires, no matter what."
'Football's for anybody'
Former Scotland international Rose Reilly, a hall of fame inductee and World Cup winner with Italy, said she was "gobsmacked" to learn the story of Rutherglen Ladies.
"I'm so proud to see these amazing pictures of our ancestors playing football at such an early age and being successful," she said.
"They weren't doing anything wrong, they were following their passion and their passion happened to be football and football didn't belong to men.
"They didn't have the goddamn right to own football. Football was for anybody."