Nicola Sturgeon has called for "care and caution" as she warned against a sharp rise in coronavirus cases.
The First Minister, speaking at a coronavirus briefing on Thursday, said that she would update the Scottish Parliament on Tuesday on whether Scotland will be able to move to level zero on July 19.
Giving an update on Covid cases, Sturgeon said that Scotland has recorded four deaths of coronavirus patients in the past 24 hours and 2802 new cases
Earlier this week, Prime Minister Boris Johnson set out plans to lift most restrictions across England from July 19.
"Case numbers remain high and that is a worry," said the First Minister, as she outlined the importance of vaccinations.
"We increasingly hear talk just now of learning to live with the virus, which we all want to be able to do.
"And it is true, absolutely true, that we can't live a restricted way of life forever because that in itself affects our health and wellbeing.
"And it's also true, thankfully, that vaccines are offering us an alternative way forward.
"However, that desire to just live with it cannot mean that we simply throw all caution to the wind and no longer worry at all about rising levels of infection."
The First Minister said that her job is not to take the "easy decisions in a quest for popularity", despite calls for Scotland to follow the path taken in England.
She said: "Because the pressure is always there for Scotland to follow suit, I think it is worth pointing out that the path the UK Government is embarking on for England, which is entirely a matter for them, a path of not just lifting all restrictions from July 19, but also removing the requirement for basic mitigations like face masks, and doing so against the backdrop of sharply increasing case numbers, is something of an exception.
"So, while I totally understand the desire that some have for us to follow suit in every single respect, we have to think carefully about the steps we do take at this juncture.
"My job is not to take the easy decisions in a quest for popularity, it's to do what I think is most likely to keep the country as safe as possible as we get to the end of the vaccination programme."
Sturgeon added: "When we published our revised strategic framework, we said that July 19 was the indicative date for Scotland's move to level zero.
"Next Tuesday ahead of that date, I will set out to Parliament the final decision that the Cabinet will reach on Tuesday morning on whether and to what extent that move is able to proceed."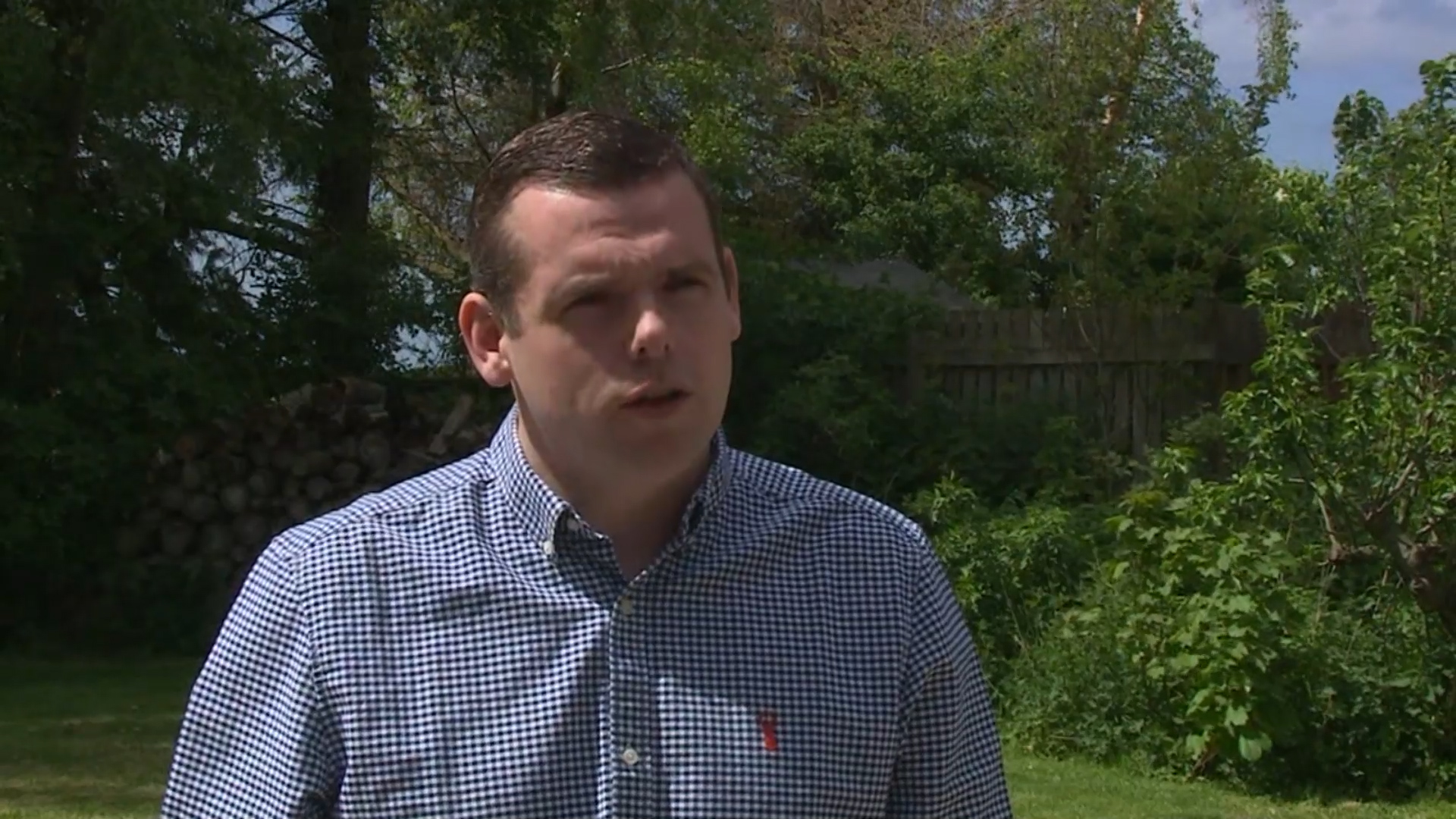 Scottish Conservative leader Douglas Ross indicated that public trust on health messaging could be undermined if there is a rowing back on the lifting of restrictions.
"This latest briefing from the First Minister has only helped to create further uncertainty for individuals and businesses and has left them in a state of limbo," said Ross.
"Her language which hinted some restrictions might not be lifted is completely unhelpful.
"Nicola Sturgeon has already said that these dates are not set in stone. Other SNP ministers have also failed to give a concrete guarantee over the easing of restrictions on 19 July or have suggested they might be pushed back, if the Covid situation worsens.
"She has now potentially created a Level 0.5 in her own routemap, which undermines the plans she outlined only a few weeks ago.
"People and businesses who are continuing to make sacrifices are understandably excited about what restrictions will be eased in less than a fortnight.
"If Nicola Sturgeon rows back on some of these, that will undermine trust within the public when it comes to key health messaging."
Ross said that the First Minister must "urgently avoid" any further ambiguity.
"This statement has only created a further weekend of uncertainty ahead of the First Minister's statement to Parliament on Tuesday," he said.
"She must urgently avoid any further ambiguity and ensure that Scotland safely moves to level 0 as outlined in the SNP's route map.
"A failure to do so would be an admission that the SNP have lost control of the virus by failing to vaccinate people quickly enough, letting test and protect get overwhelmed and allowing Scotland to become the Covid capital of Europe."