A weather warning for heavy rain and thunderstorms is in force across much of Scotland after a week of soaring temperatures and sun.
The Met Office warned of deluges causing flooding on Sunday across the length of the mainland with transport links expected to be affected.
Streets in Stockbridge in Edinburgh were overcome following torrential rain in the afternoon.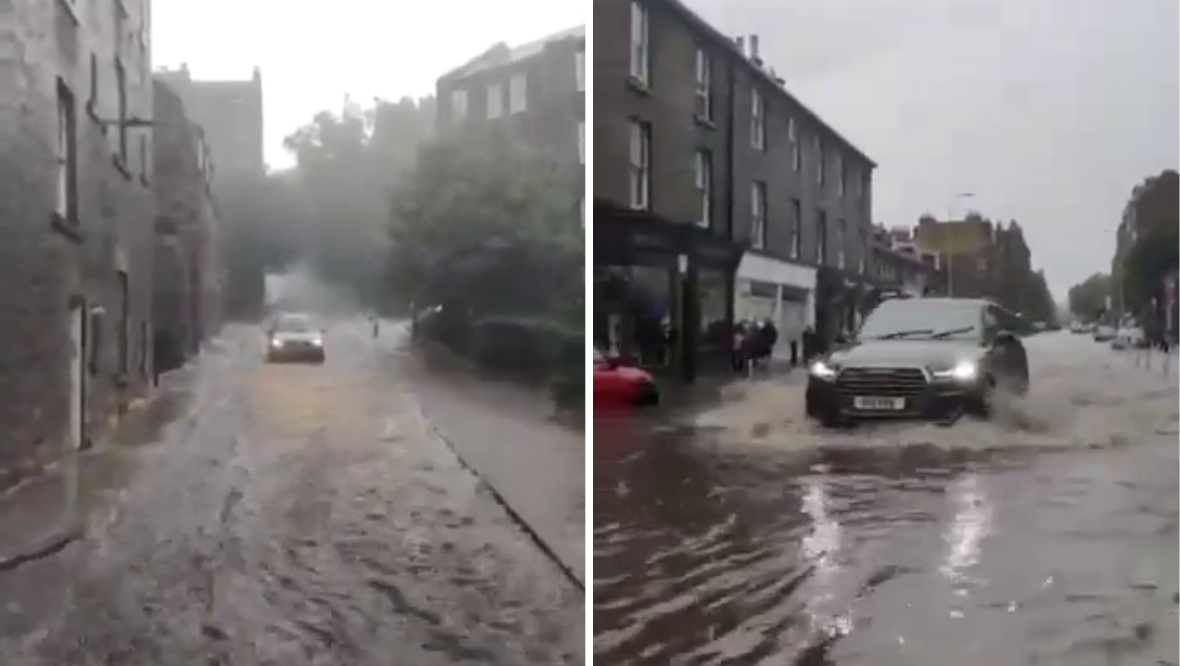 Rainwater has poured into Edinburgh's brand new £1bn St James Quarter shopping centre.
The A720 is closed in both directions at Dreghorn due to flooding.
Traffic Scotland said: "It's largely dried up in the west now but that storm has left a lot of flooding around Edinburgh and the A720 remains closed both ways at Dreghorn."
Flooding in the capital has stopped trains in and out of the city.
The yellow weather warning was issued from 6am on Saturday and is in place until midnight on Sunday, with the bad weather expected to move northwards throughout the weekend.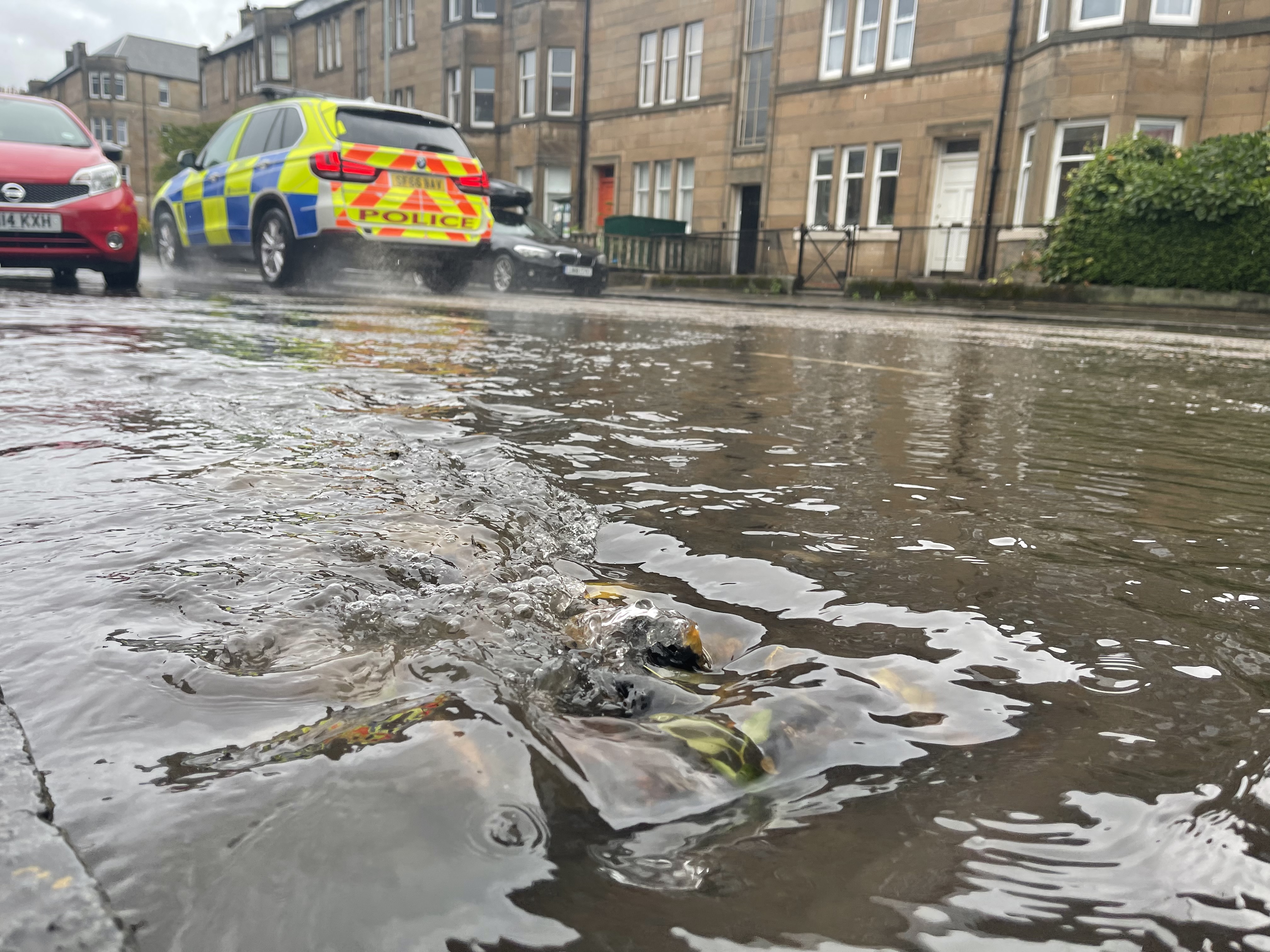 Some places have seen short periods of very heavy downpours causing them to be flooded quickly.
Spray and sudden flooding have lead to difficult driving conditions and some road closures.
The Met Office said there is a small chance that some communities become cut off by flooded roads.
On Friday, the Scottish Environment Protection Agency said the country is suffering concerningly low water levels across the country with several regions on "alert".
Sepa urged businesses that extract water year-round to reduce their usage or stop completely if possible.