Heavy rainfall is causing travel chaos across parts of Scotland.
An amber weather warning is in place for the Highlands and north-east of the country, with some areas already seeing severe flooding.
The Met Office warning, which has been extended eastwards across Aberdeenshire, applies from 6am on Wednesday to 6am on Thursday.
A yellow warning for persistent rainfall, which may lead to localised flooding and transport disruption, is also in place for many other parts of the country.
On Wednesday morning, heavy rain caused havoc in areas across the north.
The floor of the Occidental Bar was submerged in water after Broughty Ferry was battered by downpours.
Owner Ronald Bissell told STV News: "I came down to the pub and when I got there and I just couldn't believe my eyes.
"There was about a foot of water all around the pub and the surrounding buildings. I've been in the pub for 16-17 years now and I've never seen anything like it.
"Clear water had got into the pub right away, the carpets were soddened, the door was bit difficult to open because the water had obviously made the carpet spongy. The
"deep cellar where I keep most of the keg beer and the drains I think haven't been able to cope with the amount of water and the water has forced its way in.
"When I went into the cellar to have a look I saw the kegs floating in about 4 or 5ft of water."
The flooding comes after many parts of the country were hit with thunder and lightning on Tuesday night due to storms.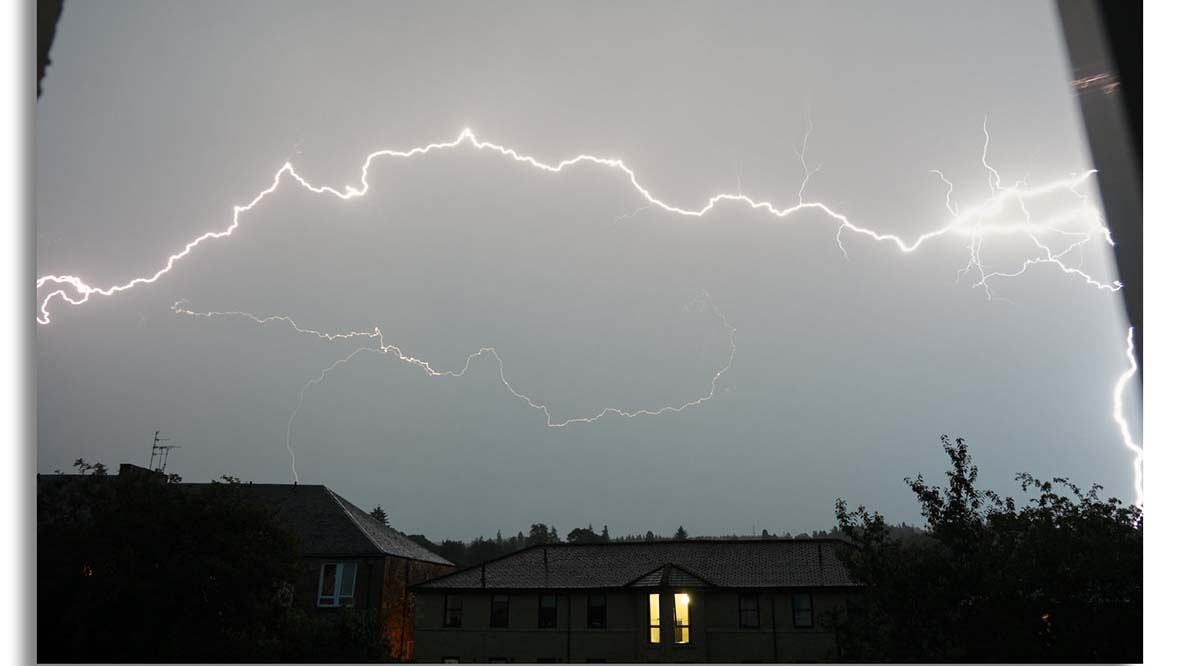 The Scottish Environment Protection Agency (Sepa) has issued 16 flood alerts and three flood warnings.
STV meteorologist Sean Batty said: "The amber warning stretches from Ross-shire through Inverness and over to Aberdeen.
"The rain in the eastern end of the warning area will turn more showery through Wednesday, but some of these showers will be intense and thundery leading to localised issues.
"The most persistent rain through Wednesday and into Thursday will be around Easter Ross, Loch Ness, Inverness and along the Moray coast.
"The persistence of this rain along with some heavy bursts also brings a risk of flooding, with some spots possibly seeing in excess of 60mm of rain – which is a month's worth today alone. Issues could be exacerbated in towns and Inverness by the recent hot and dry weather, which may have blocked some of our drains.
"Anyone in the amber area concerned about the possibility of flooding issues today or tonight should keep up to date with SEPA's advice over the next 24 hours."
Forres, on the Moray coast, is one of the areas to have seen flooding overnight, with the Mosset Tavern closing its beer garden and advising guests to avoid the main entrance.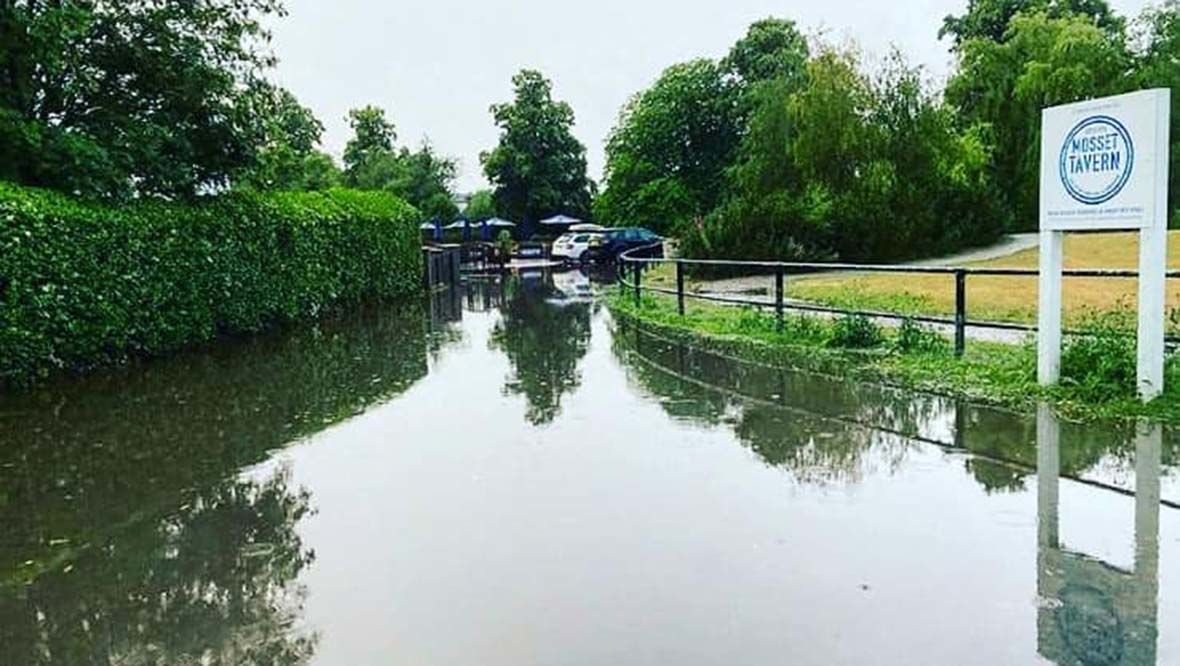 ScotRail has implemented a number of speed restrictions on routes in the Highlands and north-east until Thursday morning including on the Aberdeen-Inverness line and Highland line line between Perth and Blair Atholl.
Meanwhile, the Scottish Government Resilience Room (Sgorr) has been convened to respond to the alert and ensure preparations are in place.
Deputy first minister John Swinney warned Scots against flooding, saying: "The decision by the Met Office to issue the amber warning for thunderstorms signals a potentially damaging and dangerous risk of flooding in some areas.
"Flooding could happen quickly, even in areas not usually prone to flooding. Some communities might become cut off if roads flood, and power cuts might occur.
"Please take extra care if you are out and about, do not attempt to walk or drive through flood water, avoid camping near watercourses and ensure water conditions are safe if spending time in the water.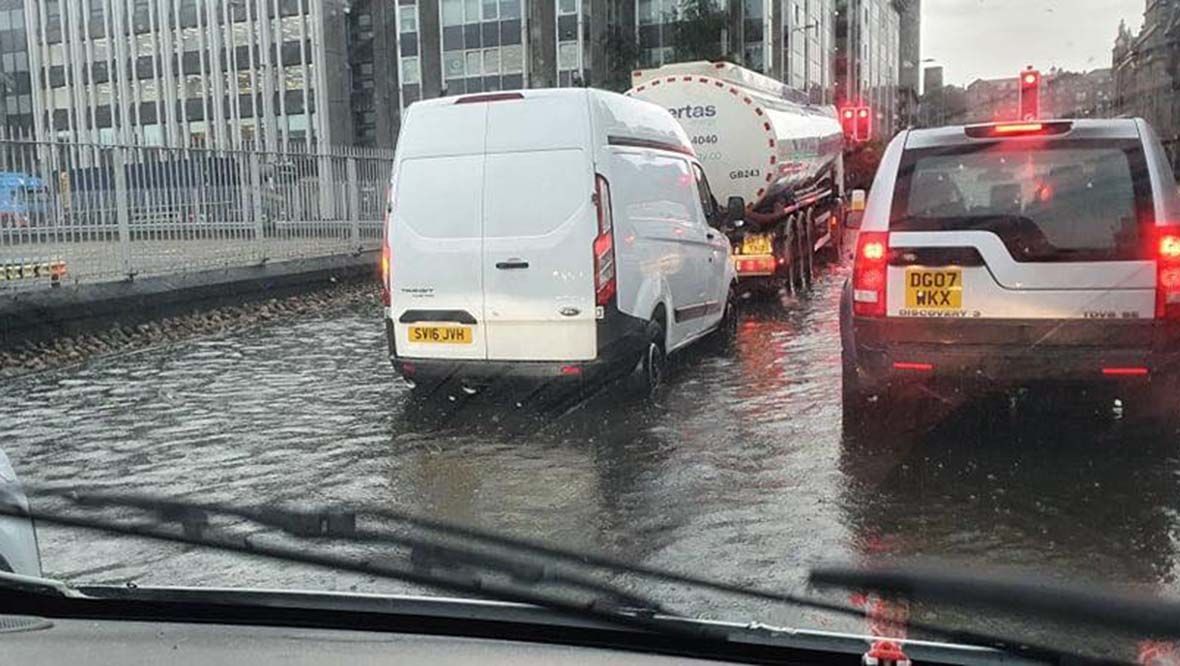 Douglas Cairns, Traffic Scotland's operations support manager, warned drivers of what could be hazardous conditions due to heavy rain.
"It's important people plan their journeys before they set off and make sure their routes are available," he added.
"The Traffic Scotland Twitter page is regularly updated and the mobile website, my.trafficscotland.org, lets people get the latest information on the move.
"If you are planning to travel by train, ferry or plane, please check with operators to see if the conditions are having any impact on your services."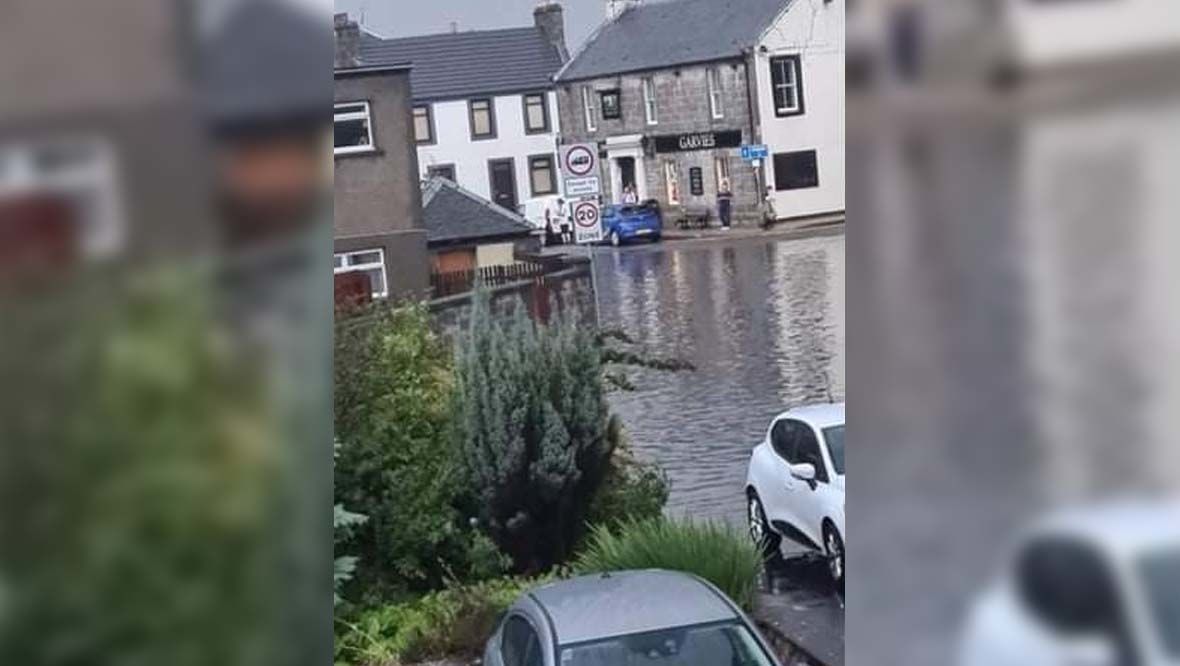 While David Faichney, the duty flooding manager at Sepa said: "It's important that those out and about, holidaying, engaging in activities near rivers and streams or out hillwalking are aware of the hazards and stay safe.
"Some rivers and streams can rise to dangerous levels very quickly, so avoid camping near water and be very mindful of conditions if considering activities such as swimming or canoeing.
"Fifteen regional flood alerts have been issued, and people living and working in affected areas are advised to plan their journeys and consider the steps they need to take now to be prepared, including keeping flood protection products, such as sandbags, in place in high risk areas."
STV News is now on WhatsApp
Get all the latest news from around the country
Follow STV News
Follow STV News on WhatsApp
Scan the QR code on your mobile device for all the latest news from around the country