The main Edinburgh to Glasgow railway line has reopened to passengers following a month of repairs after the track was damaged by flooding.
The line, via Falkirk High, was closed after the Union Canal burst its banks on Wednesday, August 12.
The force of the water completely washed away sections of track near Polmont and undermined embankments along a 300m stretch of the line.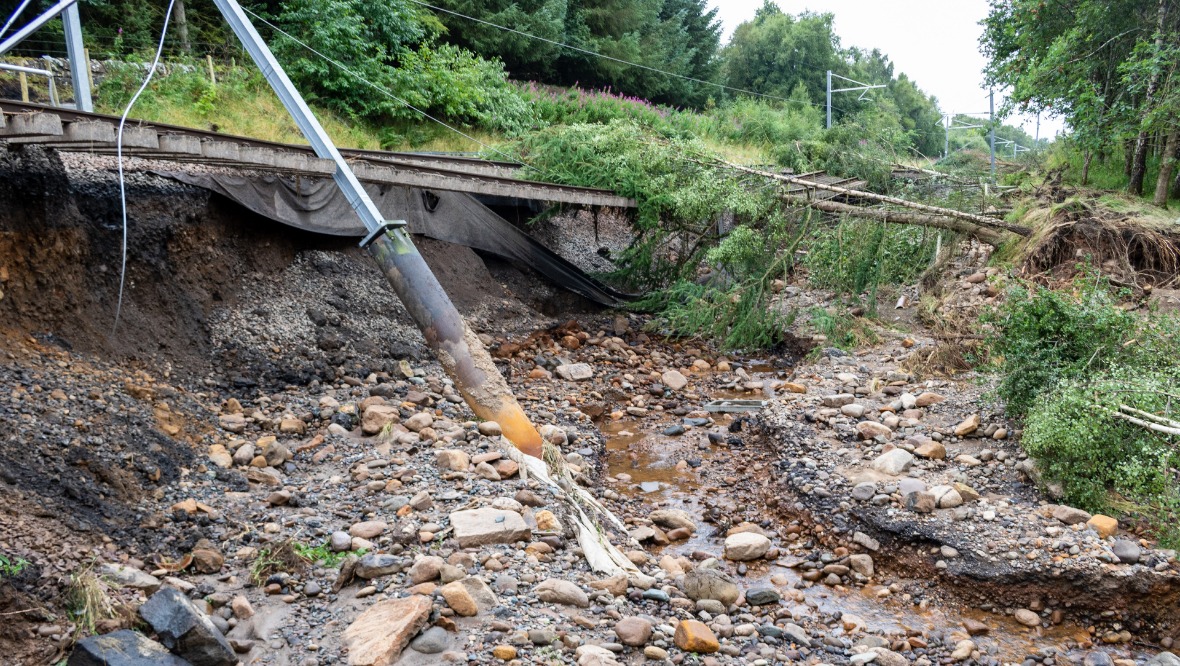 Over the past five weeks, engineers have been working round-the-clock to completely rebuild the foundations of the line, replacing more than 15,000 tonnes of soil and stone beneath the track.
A kilometre of new double-track railway has also been laid – consisting of more than 4500m of new rails and 4424 concrete sleepers, along with 10,000 tonnes of new ballast requiring 27 engineering trains.
More than 3000m of signalling cables have been re-laid and two new twin-track overhead power gantries installed.
The line reopened on Monday morning.
Liam Sumpter, route director for Scotland's Railway, said: "The progress has been absolutely incredible.
"When I first saw the pictures of this site after it was washed away by the Union Canal bursting its banks, I thought it was a massive, massive site.
"And then when I saw the videos, I really started to get a better understanding of the devastation.
"And in the best part of 20 years in the railway, I have never seen infrastructure destroyed like this by an event such as this, so, to even be contemplating reopening the railway in five weeks or so after that is an incredible effort."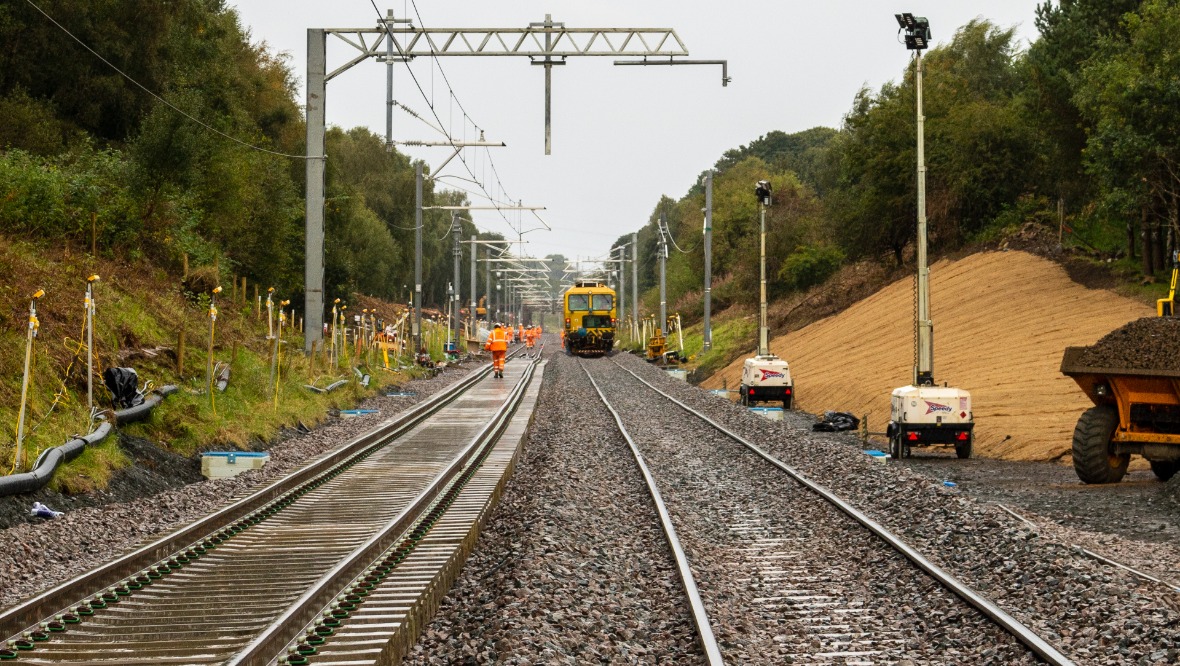 Transport secretary Michael Matheson added: "There was very extensive damage caused to the line when the Union Canal breached and there's been a massive amount of work put in over the course of the last couple of weeks to get the repairs carried out.
"So I'm absolutely delighted that the progress has been made at such a pace which has allowed the line to get opened ahead of schedule, and to get services returning to normal between Glasgow and Edinburgh."