Scotland's first mixed-sex civil partnerships will be registered on Wednesday.
Until now, the option – which gives people mostly the same rights and responsibilities as marriage – had only been available to same-sex couples.
But legislation unanimously backed by MSPs means everyone can now select from both choices.
'I didn't want a second marriage'
Among the first to register will be Patrizia Canu and Flavio Carfagnini, when they hold a ceremony in Edinburgh.
The couple met in the Scottish capital seven years ago and decided to "formalise" their relationship during a holiday in the Lake District last March.
They were worried about what rights they would each have should something bad happen to the other.
But they knew they wanted something "less traditional" than marriage.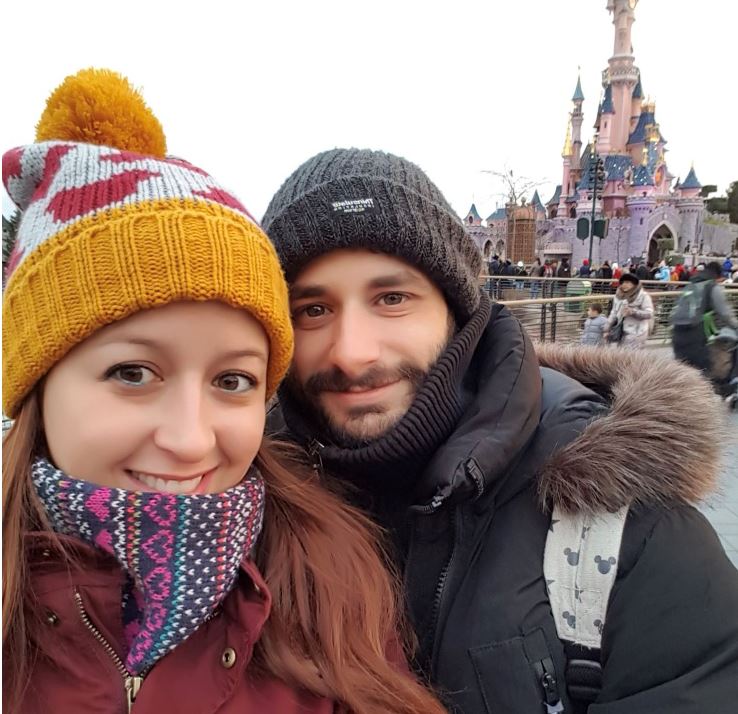 "We are not a traditional couple in most ways, I was married before and I didn't want a second marriage," said Patrizia. "I wanted something brand new with Flavio.
"When Covid happened last year, we were away in the Lake District and started to realise that we didn't really have any protection with each other legally.
"So we thought we wanted to do something to formalise our relationship."
Their ceremony will take place around lunchtime, but without their family from Italy present due to travel restrictions.
Flavia said: "To be honest, we don't think it will feel too different, we want to be there for each other legally as well as other ways."
'Ground-breaking change to law'
Civil partnerships first became available in Scotland to same-sex couples in 2005.
Since then, there have been nearly 6000 registrations in Scotland.
A legal challenge in 2018 paved the way for mixed-sex civil partnerships, when the Supreme Court ruled that human rights were being breached on equality grounds.
Legislation was then unanimously backed by MSPs at Holyrood in 2020.
Equalities minister Christina McKelvie said: "This ground-breaking change in law demonstrates our commitment to creating a fairer and more inclusive society for all.
"I wish good luck to all couples who are entering Scotland's first mixed-sex civil partnerships."