Four Fife mothers have spoken out about losing their sons to suicide in a bid to prevent more young lives from being lost.
The women are encouraging those struggling with mental health issues to seek help – and for parents not to grieve alone.
They have come together in support of mental health group Tartan Talkers.
The suicide prevention charity was set up in memory of Scott Taylor, who took his own life in 2022 when he was 37.
Phyllis Taylor, his mother, described the dad-of-one as the "life and soul of the party".
She said: "Seeing a room full of parents who have lost their children to suicide is brutal.
"It's a group you never want people to join. But it's becoming more and more common."
The 59-year-old said nothing could have prepared for the death of her son.
She said: "You expect to lose a mother, father and older people so you're prepared for that.
"But see when you lose a kid? I've never experienced anything like that in my life.
"Sometimes people will come up to you and say 'come on, it's been a year now' like they expect you to move on like they have. But we're still stuck in this bubble.
"The help is out there and we want to reach anyone who is struggling."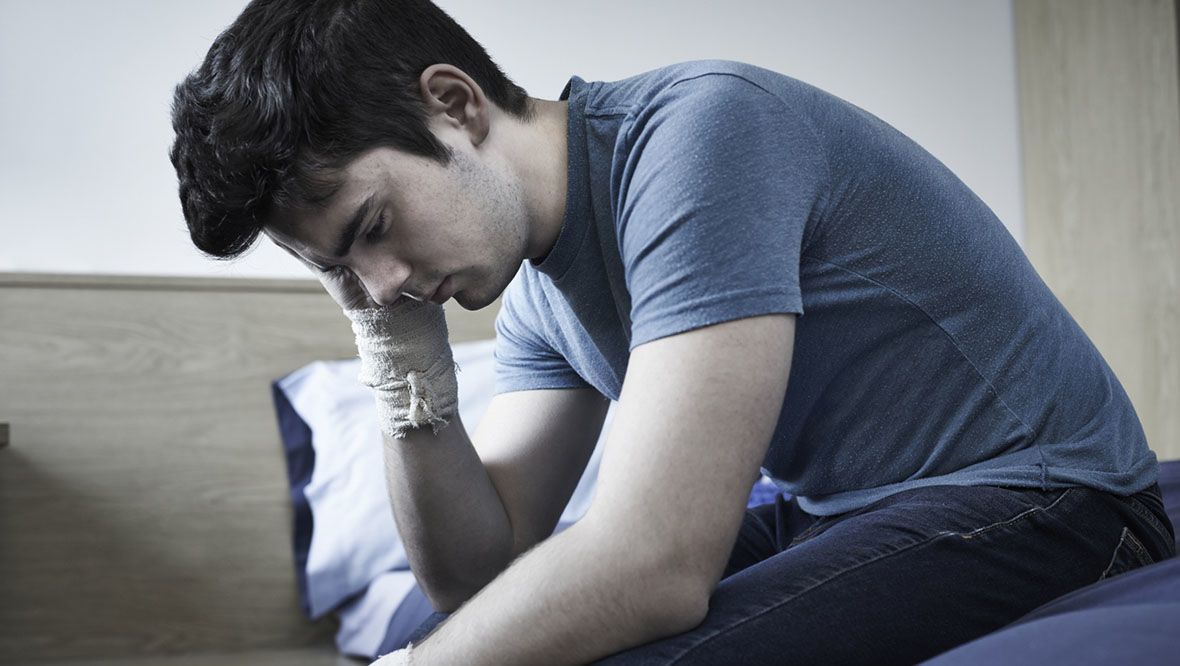 Tracey Farrel said the death of her 36-year-old son Greg in 2022 "left a massive hole in my heart".
She said her son struggled to access help on the NHS.
She said: "I never would have expected Greg to take his own life.
"Three weeks prior, he admitted he was struggling.
"He was going to a wedding and I found him just sitting there. I asked him if he was going to get ready and he just burst into tears. I knew he was suffering a bit of anxiety.
"I then phoned the doctors and made an appointment for him. It was a telephone consultation. They said they would phone him back that afternoon but the call never came.
"They called the next day and he was told to eat healthy and exercise.
"I later found out he had bought an antidepressant online that's only available in America and was self-medicating to try to feel better."
She added: "If anyone else is struggling and thinking about doing the same thing, please just talk to someone. Anyone. Don't ever bottle your feelings up."
Shona Passfield lost her son when he was 22 years old in 2013.
"Ten years down the line, it doesn't get any easier but you learn to cope," she said. "So I know what all these parents have got to come.
"For me personally, it was the second year that was the hardest. You just get on with it but you have days where you just start crying and you can't stop.
"My message to anyone struggling would be, if you've got a special person, talk to them, especially if it's your mum.
"There's nothing that can't be fixed and you don't have to go through it alone."
Sharon Ford said she felt "total devastation" when she lost her son Ricky Easson in 2013 when he was just 19 years old.
She described Tartan Talkers as a "safe space" for grieving parents.
"It doesn't matter how you're getting through it," she said.
"We're just here to make people aware that they're not alone because it's happening too often."
"Ricky died four weeks before his 20th birthday. He had been low but his death was a surprise to us all. I really didn't think he'd do it."
Tartan Talkers can be found here.
Help and support is available now if you need it. Details of services available can be found at stv.tv/advice
The Samaritans can be contacted any time, from any phone, free on 116 123, email at jo@samaritans.org, or visit samaritans.org to find your nearest branch. Details of other services and more information can be found on the NHS website here.
STV News is now on WhatsApp
Get all the latest news from around the country
Follow STV News
Follow STV News on WhatsApp
Scan the QR code on your mobile device for all the latest news from around the country