On a unique farm in Fife, children from across Scotland meet their brothers and sisters – some for the first time.
For many children in care, time with siblings can be rare if it happens at all.
Although not the preferred option, if it is determined to be in their interests, children moving into care can be separated from their brothers and sisters.
But, it is often down to a lack of foster carers and placements where they can stay together.
Karen Morrison has been caring for children for more than 15 years.
As a foster mum, she takes in kids who have been placed into the care system – often in emergency situations when their lives have been torn apart.
But she discovered many of the children placed with her had siblings they had never known or had any contact with.
"They have spoken about having to leave the only place they have ever known, sometimes in the middle of the night, sometimes with strangers," Ms Morrison told Scotland Tonight.
"If that isn't bad enough, then seeing each other leave in separate cars – not knowing where they are going, if they are going to be okay, if they are going to see them again."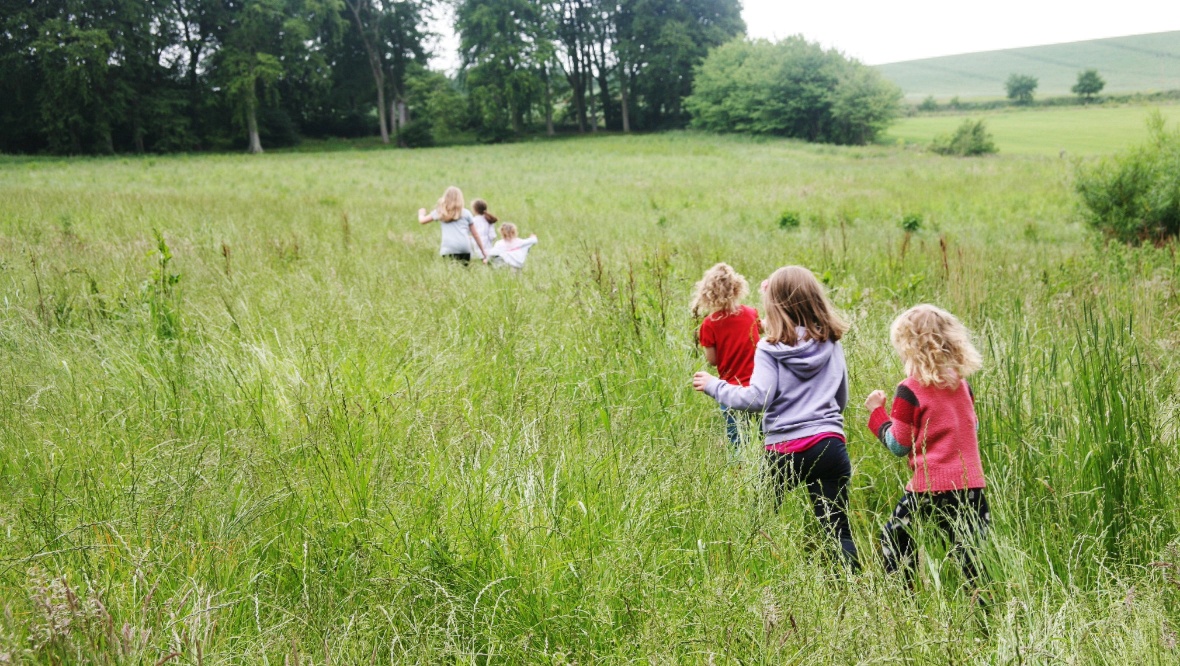 This is the reality for hundreds of youngsters whose lives at home have broken down through no fault of their own.
Ms Morrison, along with a team of experienced volunteers, created Siblings Reunited STAR at her family farm in north east Fife, with the hope of making a difference.
It's the only charity of its kind in Scotland, meaning demand is huge.
"My idea was to create a place just for them (with) no previous memories," she said.
"A lot of family time might take place where there have been previous memories or ticking a box so to speak during a family contact."
The charity aims to nurture the children in a positive and safe environment with the chance to play outdoors, feed the animals, grow their own food and cook in the outdoor kitchen.
It's a unique space with a back-to-basics approach where youngsters can come and bond with loved ones they haven't seen for a while, or even at all.
Kellie, 14, had never met her brother Dillan before coming to STAR.
"By coming here I actually got to see him and if we never came here, I wouldn't see him as much," she said.
"When we first came here it was a wee bit scary; there wasn't much of a bond, but at the same time there was and when we came more, it grew.
"Now we've got each other for everything," Kellie added.
Rhianna and Tyler are another set of siblings who are living together as brother and sister, thanks to their foster mum.
Susan Taylor had been fostering for 11 years when she took in Rhianna at just five and a half weeks old.
She made plans to adopt her, then found out her birth mother was expecting again, so adopted both to keep them together.
"We picked Tyler up and he was seven hours old when he came to us," Ms Taylor said.
"That was emotional, going to the hospital, I have to say – I just cried the whole time to be honest because I felt so sad, so happy, but so sad for this family losing their baby.
"We just felt it would not be right for us to adopt Rhianna and separate her from her little brother – the two of them were peas in a pod.
"Although it was tinged with sadness at the start, I knew they were going to have a really good life together."
Along with fostering and adopting, Ms Taylor is now a volunteer at STAR – and sees the importance of siblings being kept together
"There are lots of children adopted all over this country and a lot of years ago you would never have even known or been told you had a sibling," she told Scotland Tonight.
"We've got to be thinking about these children, as a country.
"Their parents can't look after them for one reason or another.
"These children have done nothing wrong; they need to be allowed to get together and enjoy each other's company."
That's what happens at STAR.
"I think most local authorities have now referred to us – I remember we had a referral for a young person in Inverness and a young person in Dumfries," Ms Taylor added.
"We've had referrals from Ireland and some enquiries from England and also just questions about STAR in general because I guess, in an ideal world, there would be a STAR in every local authority."