Two lifeline ferries being built on the government-owned Ferguson Marine shipyard have been delayed for a further six months, the deputy first minister has announced.
John Swinney said design gaps and build errors had led to the date of completion of the vessels, which are already five years behind, being pushed back again.
Updating Holyrood on Thursday, he said he agreed that the Port Glasgow shipyard had been under "poor governance" amid a row over bonuses for senior managers at the firm.
The estimated costs for the vessels 801, the Glen Sannox, and the unnamed 802 have gone from £97m to around £300m.
A further £6m will be allocated to help complete the ferries, Swinney confirmed.
He said that while work has continued on the ships, "persistent design gaps and build errors mean progress has been slower than planned".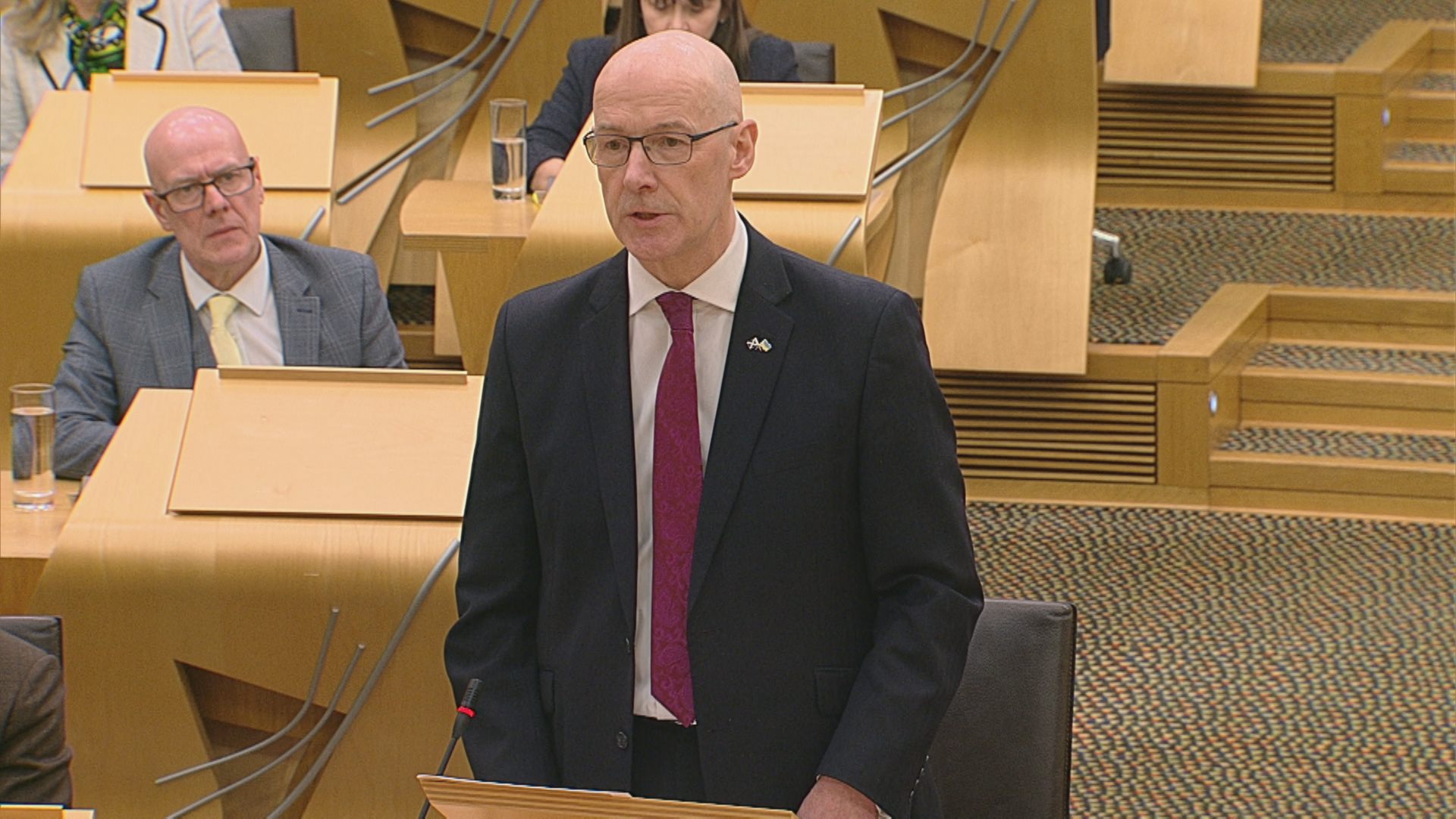 Swinney said the 801 is now due to be completed in autumn 2023 rather than the end of May 2023 as was previously estimated.
The 802 vessel is now due to be completed in autumn 2024, instead of March of the same year.
Swinney told MSPs: "It is a matter of great disappointment that a further revision to the timescale of delivery has been necessary.
"I welcome the chief executive's assurances that Ferguson Marine will continue their best endeavours to deliver both vessels sooner than these days."
Swinney warned costs may rise again due to the delays but added that any further financial needs at the yard will be assessed by the Scottish Government and its ferry procurement arm Caledonian Maritime Assets Limited (Cmal).
He said: "The challenges and legacy issues being faced by the team at Fergusons cannot be underestimated and, after the appointment last February of the new chief executive, substantial progress has been made in facing these.
"I understand and appreciate why it is so vital that new vessels are introduced into the ferry network, but we must ensure that any vessel introduced is able to provide our island communities with the confidence that it will perform in service and improve the network.
"I have discussed this with the chief executive and made my disappointment at this delay very clear.
"He fully appreciates the critical need for these vessels to enter service as soon as possible to support our island communities, a belief I know all members will share.
"We stand firm in our commitment that these vessels will be completed."
Scottish Tory transport spokesman Graham Simpson said the situation was a "disgrace", adding: "More delays, more costs and islanders left in the lurch."
He said it "beggars belief" that the two ferries are again being delayed.
He said: "This is another kick in the teeth to Scotland's islands communities who have been betrayed at every turn during the SNP's ferries scandal.
"It is also a kick in the teeth to Scottish taxpayers, who are being fleeced further as the costs of this fiasco soar yet again.
"The scale of incompetence shown by SNP ministers throughout this scandal is breath-taking."
Neil Bibby, the Labour transport spokesman, said "this is a scandal manufactured by SNP ministers and they all have their fingerprints on it", before calling for an independent inquiry into the handling of the contract.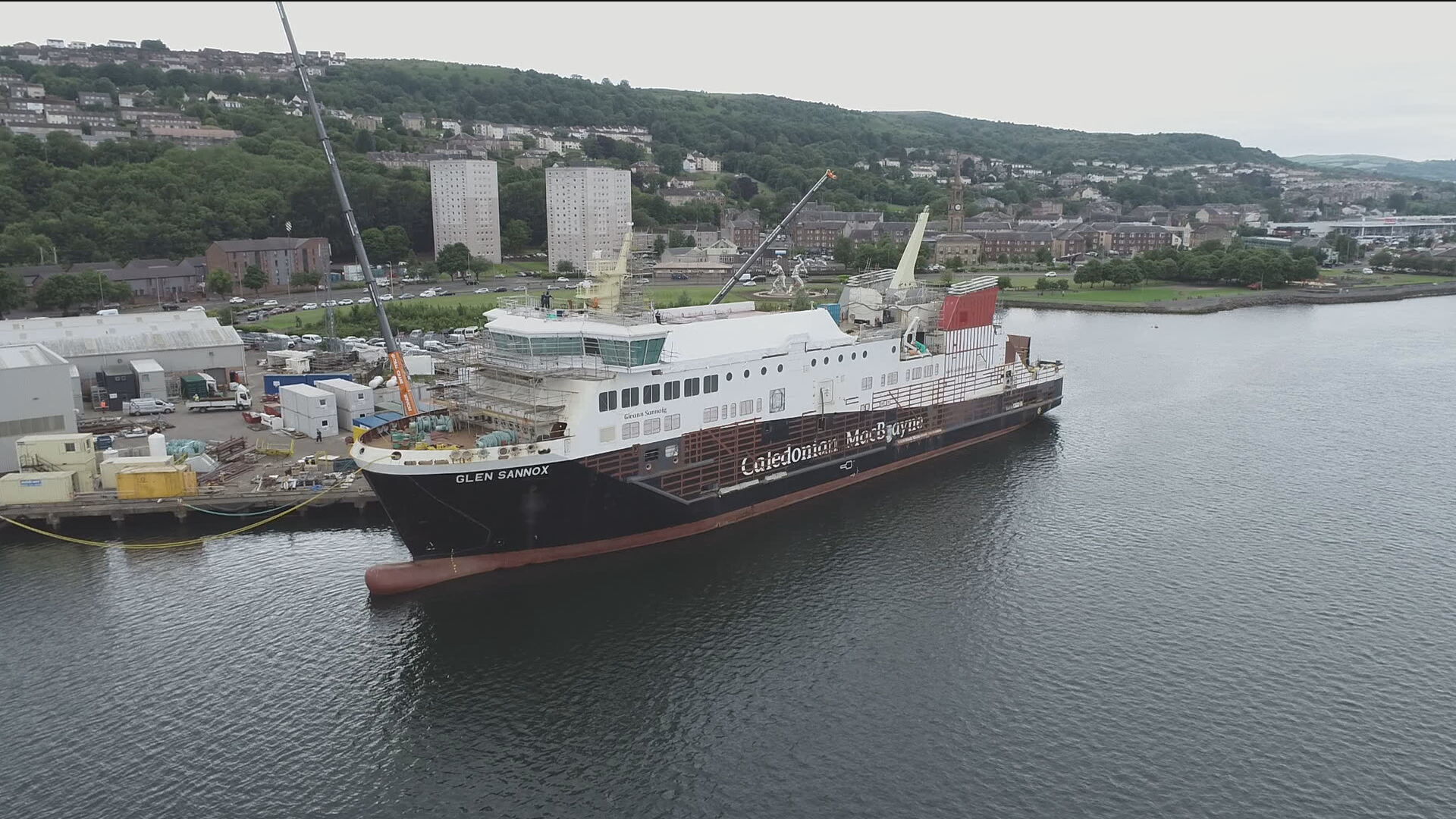 It comes after senior shipyard managers were paid bonuses of £87,000.
Audit Scotland criticised the business for not seeking permission from the Scottish Government first.
Asked about the bonuses, the deputy first minister described them as "reprehensible", adding that the Government was "assessing what actions we can take in that respect".
David Tydeman, CEO of Ferguson Marine Port Glasgow (FMPG), said: "Every week that passes takes us closer to completion on both vessels. The issues that we are uncovering – while generating delays – tend to be smaller scale and less of a challenge to overcome.
"The reset timescale has taken these factors into account, and we believe our delivery programme is realistic and robust.
"It will enable the ship to enter service with everyone having more confidence in her operational reliability in future years, and with dual fuel capability as contractually specified."