Football fans attending Hampden "prefer to walk back to the city centre", a minister has claimed, after Scotland supporters were advised to leave the match against Armenia early.
Speaking at the Scottish Parliament on Wednesday, transport minister Jenny Gilruth insisted that the temporary timetable implemented by ScotRail gives a "more stable and reliable" service.
However, she told MSPs that the refusal of drivers to work on rest-days had made it "incredibly difficult" to timetable for Scotland's Nations League fixture.
The last train from Mount Florida, the closest station to the national stadium, to Glasgow Central is set to leave at 8.46pm, before the referee blows the final whistle.
The issue was raised in an urgent question at Holyrood by Scottish Conservative MSP Graham Simpson.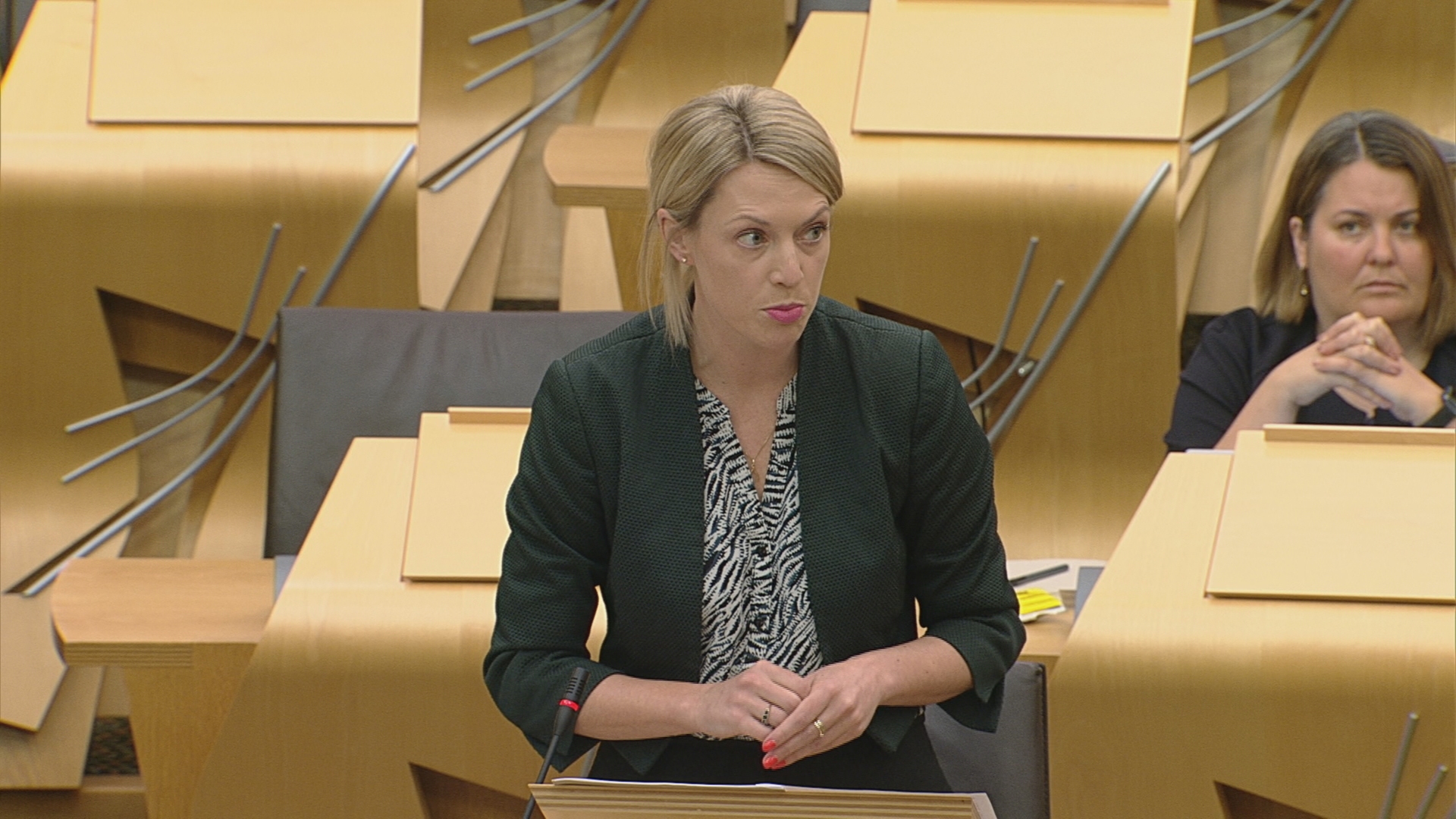 Simpson asked the Scottish Government what provisions would be in place to enable fans to get home from the match at Hampden on Wednesday evening, which kicks off at 7:45pm.
"ScotRail Trains are responsible for operational planning and will always seek to provide the best service possible," Gilruth responded.
"However, they have advised that on this occasion, it has not been possible to provide more than the reduced timetable, I know this will be deeply frustrating for fans travelling to the Armenia match tonight."
She continued: "Rail services and especially any additional services to support special events rely of course on rest-day working.
"Rest-day working is voluntary and relying on drivers working on their rest-day is unsustainable, not for them and not for our rail service.
"ASLEF, the train drivers' union, is currently involved in a dispute with ScotRail in relation to pay. That is not formal industrial action, but it is true that drivers are choosing not to work on their rest-days.
"That is their right and I respect that. But the reality is that this has made timetabling for tonight's match incredibly difficult for ScotRail and as such, they have not been been able to run an enhanced service as was the case last week."
Simpson asked the transport minister whether she would apologise to Scotland fans for the "unacceptable" situation.
"So, the answer is there are no provisions," the Scottish Conservative MSP told the chamber.
"Football fans have been used to leaving matches early to beat the rush. In this case, they've been told to leave early because there is no rush. There are no trains.
"Can the minister just agree with me that this situation is not acceptable and would she like to apologise to the Tartan Army?"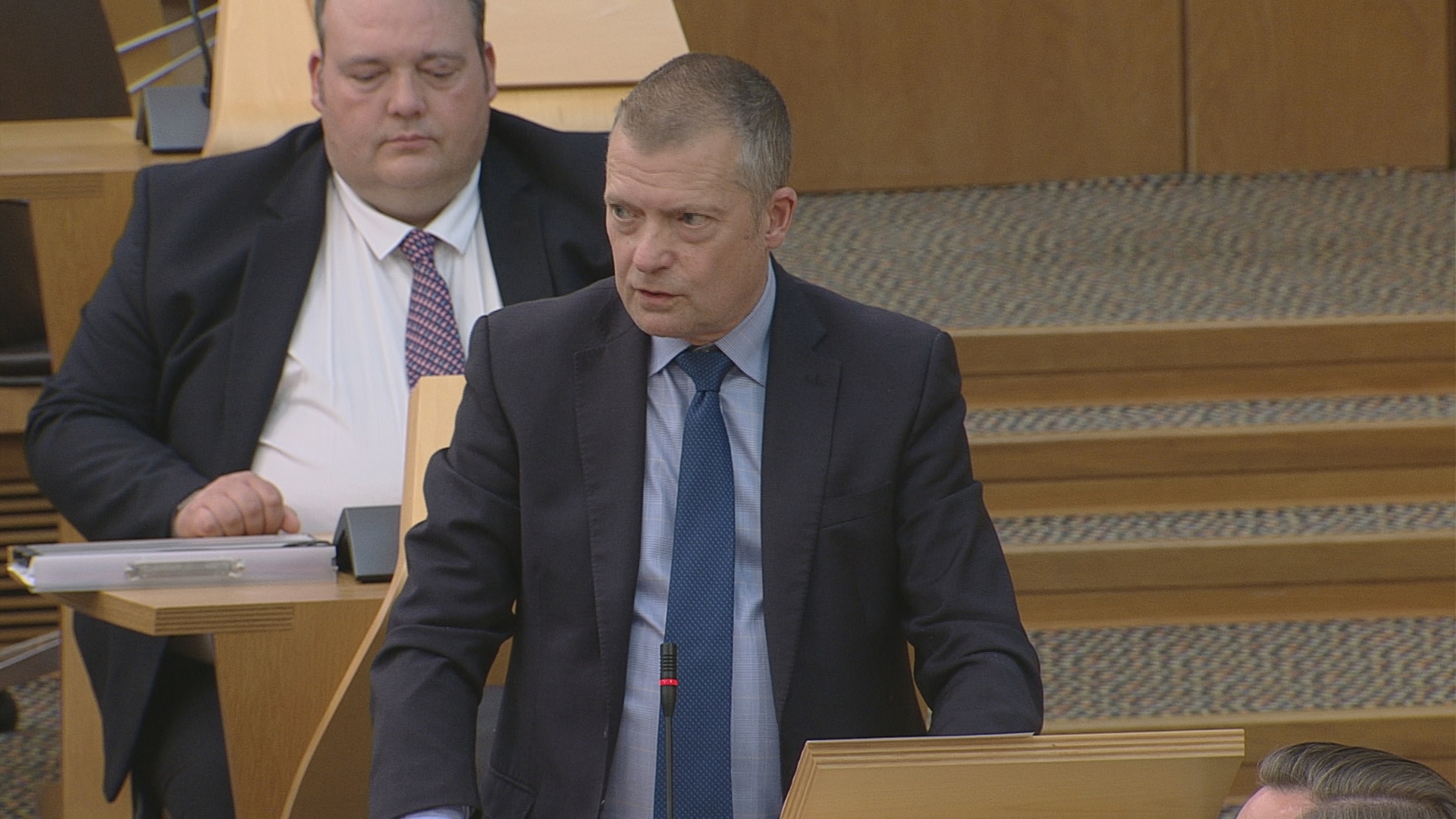 Gilruth pointed to fewer numbers of passengers on trains following the Ukraine match at Hampden last week.
She told MSPs: "The temporary timetable that ScotRail has implemented at the moment gives a more stable and reliable service for passengers.
"Now, we know people want certainty when they travel. ScotRail has therefore looked at how best to give as much certainty as it can during which, as we know, has been a very challenging period for passengers.
"Now, traditionally ScotRail do carry far more supporters to Hampden games than return, so approximately 7,000 fans travelled to the Ukraine match last week, only 2,500 travelled back as generally, fans prefer to walk back to the city centre.
"It's also worth saying that the crowd tonight is expected to be far smaller than the Ukraine game."
She added: "ScotRail have advised that there is not sufficient bus capacity available to support transport of the crowds from Hampden to Glasgow that a high-capacity rail service would accomodate.
"And replacement buses are procured to substitute for planned or unplanned disruption, leaving no gaps in relation to the reduced timetable.
"But, to do so across the network at the current time would require an enormous fleet of buses at significant expense."
Simpson indicated that supporters will have "no other alternative" for getting back from the match.
He said: "Well, my word. So the minister's answer to football fans tonight is 'walk'. Walk to the city centre.
"That's her answer because there's nothing, there's no other alternative, unless you've taken your own car."
STV News is now on WhatsApp
Get all the latest news from around the country
Follow STV News
Follow STV News on WhatsApp
Scan the QR code on your mobile device for all the latest news from around the country